(Last Updated On: December 2, 2022)
I've always had a list of 'things to do before I die' in my head, but it wasn't until a global pandemic hit that I took the time to write my travel bucket list. Creating a Travel Bucket List seems macabre, but surprisingly, it has had the opposite effect.
My initial list included goals for my health and family, but surprise, surprise, the bulk of my life's bucket list experiences center around my great love of travel. I decided to create a separate bucket list just for travel. Writing out my most fervent travel dreams reminded me to be grateful for all the wonderful experiences I've had, and it inspired me to have hope for the future.
I've listed some of the most awesome adventures that you can have around the world. I believe that everyone should experience some of these at least once in their life. I've organized this Travel Bucket List based on continents in alpha order. The items that I've already completed have a check next to them.
[Updated December 2022]
Travel Bucket List: Africa
Stand in "Door of no return", Ghana

Stand on the bank of Jamestown River, Ghana

Experience Ngorongoro National Park with my family, Tanzania
Watch the sunset in Zanzibar

√

Go on a safari, Tanzania/Kenya

√

Have a photoshoot in Chefchaoan, Morocco

Buy housewares from a souk, Morocco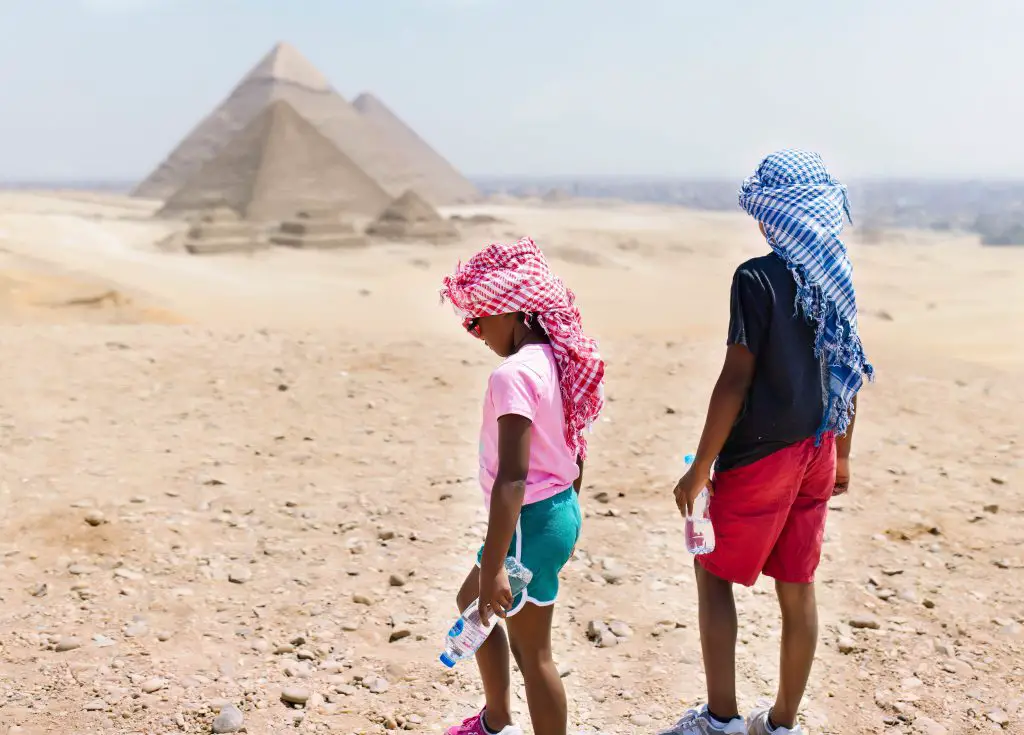 Swim in the Devil's Pool, Victoria Falls, Zimbabwe

Stroll down the Avenue of Baobabs, Madagascar

Stay in an overwater bungalow, Maldives

Sail down the Nile River √

Witness the Great Migration of Wildebeests Tanzania

√

Go to a desert safari

Spend the night at Giraffe Manor, Kenya
Travel Bucket List: Asia
Walk on the Great Wall of China, Beijing

√

Watch the sunrise at the Taj Mahal

Swim in the world's largest infinity pool, Marina Bay Sands Hotel, Singapore

Take romantic pictures while hanging out of a moving train, Sri Lanka

Enjoy a flower bath in Bali, Indonesia
Explore the ancient Petra, Jordan

Float in the Dead Sea, Israel/Jordan
Stay at the luxurious Wadi Rum Hotel, Jordan

Eat at Ithaa, the underwater restaurant in the Maldives

Watch the sea of hot air balloons take flight, Cappadocia, Turkey

Try Michelin-starred street food, Singapore

Sail on Ha Long Bay, Vietnam

Take a cooking class in India

Ride a horse in Mongolia
Travel Bucket List: The Caribbean
Swim on Pig Beach in Exuma, Bahamas

Enjoy conch salad made fresh on a beach in the Bahamas

Stay in the overwater bungalows, Jamaica

Zip down the longest zipline over water (Dragon's Breath Flight Line), Labadee, Haiti

Navigate a personal underwater SUB, Bahamas

Hang out with flamingos at Flamingo Beach in Aruba

Travel Bucket List: Europe
Explore the hometown of the Beatles and take the cheesiest pics of me: walking across Abbey Road, visiting a barbershop on Penny Lane, visiting Eleanor Rigby's grave, and sitting next to the statue dedicated to all the 'lonely people'. Liverpool, England

Visit Jane Austen's home with my daughter who is her namesake, Chawton, England

Witness the splendor of the Northern Lights from the comfort of my igloo hotel, Kakslauttenen. Lapland, Finland

Island hop on a private yacht in Croatia


See the Valley of Waterfalls, Lauterbrunnen, Switzerland

Witness the splendor of the Dolomites, Italy

Take a family road trip around Ring Road in Iceland

Go on a whiskey tasting tour, Scotland

Enjoy a dip in the Blue Lagoon, Iceland

Dance all night in Ibiza, Spain

Take the ferry from Spain to Morocco. This two-day Fez itinerary is perfect.
Marvel at the endless rows of flowers in the Tulip Fields of the Netherlands

Visit the Blue Grotto, Capri, Italy

Share a pint of Guinness at the Guinness Brewery, Dublin, Ireland

Have a knitting sesh with local knitters in the birthplace of fair isle knitting, Fair Isle, Scotland

Enjoy a panoramic view of the Swiss mountains while floating in the famed infinity pool at the Villa Honegg, Switzerland

Visit the Neverending Story Museum, Munich, Germany

Take a cooking class in Italy

Take the Swiss Alps Train Tour, Switzerland

Rent a yacht and enjoy the posh life in Saint-Tropez, France
Watch the changing of the guards at Buckingham Palace, London

√

Enjoy a gondola ride, Venice, Italy

√

Dance the waltz in the Hall of Mirrors at Versailles, Paris, France with the love of my life
Travel Bucket List: North America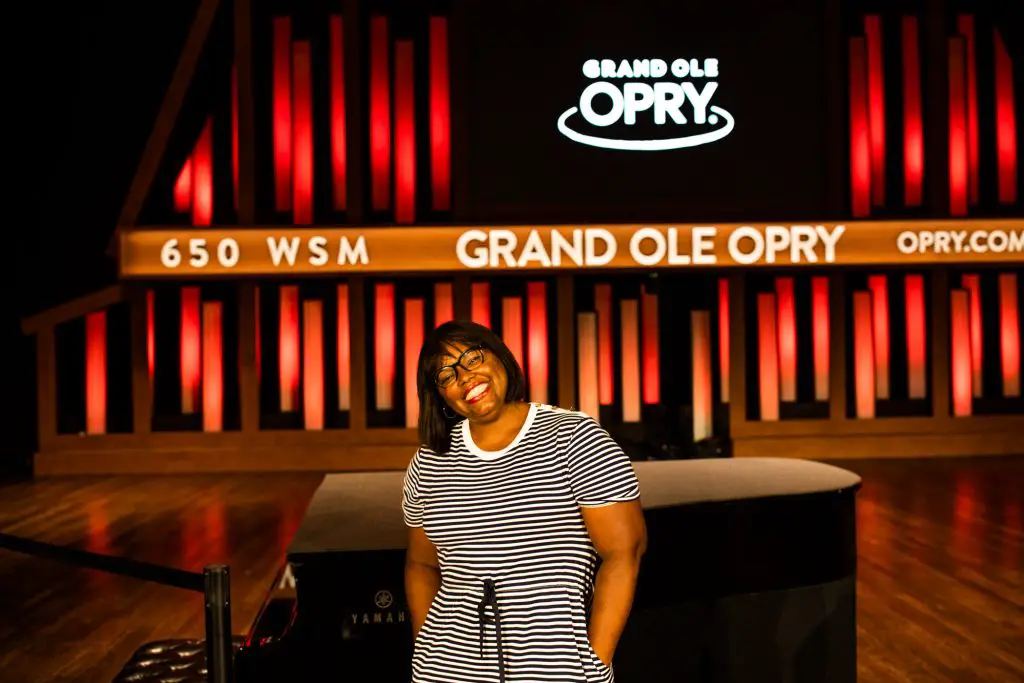 Visit all 50 States, USA
Eat my way through New Orleans on a food tour
Take amazing family photos in Antelope Canyon, Arizona

Drive up the coast of Oregon
Milk a cow on a dairy farm

Take a family road trip in an RV. Plan your RV trip now!

Take the Goonies tour in Astoria, Oregon

Sail on an Alaskan Cruise

See the Northern Lights, Alaska

Walk across the Brooklyn Bridge, New York

Enjoy Niagara Falls, New York

√

Listen to U2's Joshua Tree album while I drive through Joshua Tree National Park, Palm Springs, California

See the Redwoods in Northern California

Visit Prince Edward Island, Canada, and explore everything Anne of Green Gables

Watch the sunrise over Banff National Park, Alberta, Canada

See the wild ponies on the beach in Maryland

Take a surfing lesson

Spend the night in a Yurt
Visit a chocolate factory, Pennsylvania

Live off of the grid for at least one month, Alaska or Canada

RV up the Northeast coast of America starting in Washington and ending at Banff National Park
Travel Bucket List: Oceania
Visit Uluru, Ayers Rock

Learn about Maori History and Culture from the Maori people, New Zealand

Swim with humpback whales, Tonga

Get greeted with a haka and hongi, New Zealand

Scuba dive on the Great Barrier Reef, Australia

RV around New Zealand
Travel Bucket List: South America
Swim in a cenote in Mexico

See bioluminescent plankton, Mexico

Hike up Rainbow Mountain, Peru

Trek the Incan trail, Peru

Machu Picchu, Peru
Enjoy Iguazu Falls, Brazil/Argentina

√

Visit the Christ the Redeemer statue, Rio de Janeiro, Brazil

√
Did you find things on my list that you've already done? What about things you never knew about? My ultimate travel bucket list includes thrilling experiences, historic sites, and luxury hotel accommodations, and it's a testament to all the wonderful and exciting things the world has to offer.
If you're ready to start planning your next adventure, the following articles will be helpful:
What's on your travel bucket list? Please share below.
Pin for later: