(Last Updated On: March 13, 2023)
If you're looking for a list of things to do in Antarctica or on an Antarctic Cruise? Well, look no further.  You may already know that I fulfilled a lifelong dream of mine by traveling to Antarctica. The trip was just as epic, thrilling, and stunningly beautiful as I had hoped it would be.
Thinking of booking a cruise to Antarctica? Whether you've taken the plunge and booked already or are wondering if it's worth it, I've put together my top picks for some of the most incredible things to do in Antarctica to help make your decision easier.
Map of Antarctica
Before we begin, here's a quick map of the continent of Antarctica.
Here are the 10 best things to do on a cruise to Antarctica: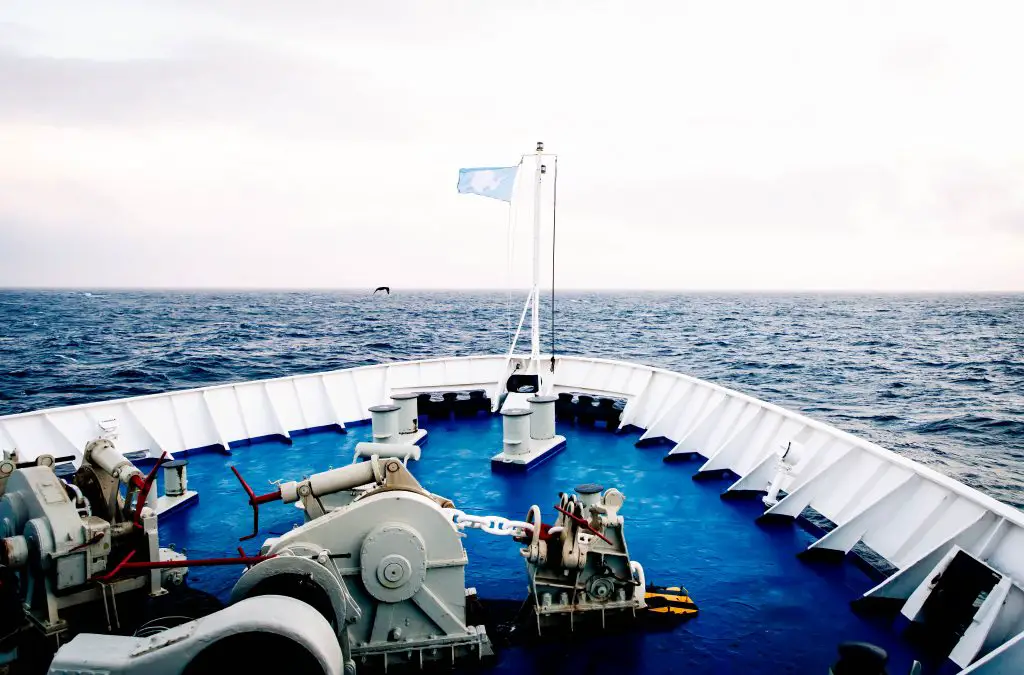 Now, if you're embarking on a cruise to Antarctica, you don't actually have a choice on this one. You will be crossing the Drake Passage. Regardless, this is an experience all on its own. With a reputation of having some of the most dangerous waters in the world, the Drake Passage is a bucket list item for travelers and adventure lovers from all over.
Sailing from the southernmost tip of South America to the Antarctic Peninsula, the journey across the Drake Passage is one you won't soon forget. Some travelers get lucky with the Drake Lake (aka smooth waters), while others wind up facing the Drake Shake, which means you're in for a bumpy ride. Either way, it makes for quite the story!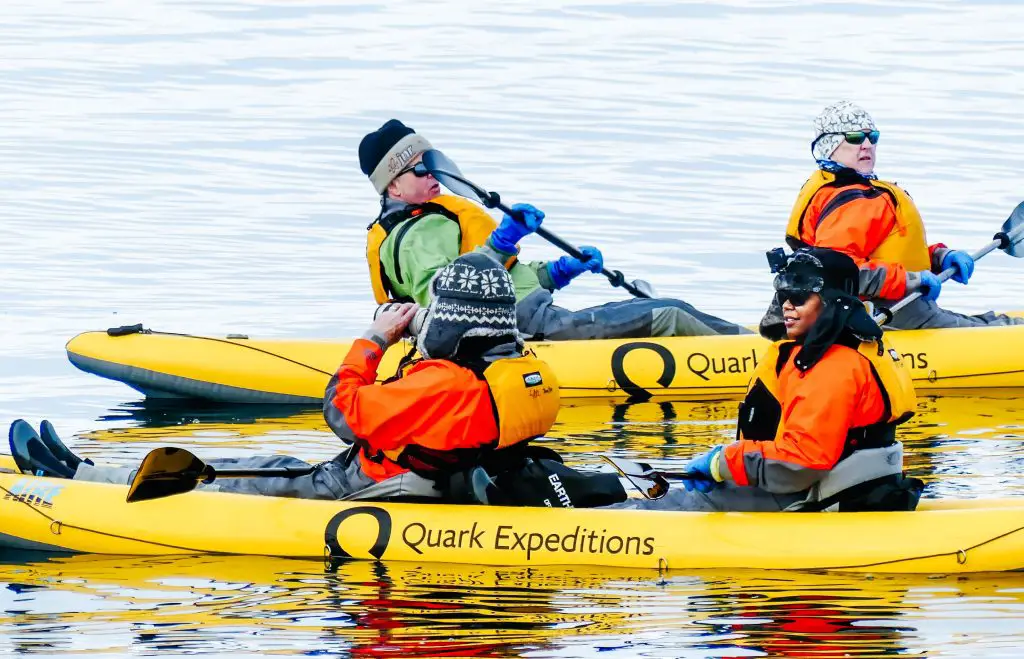 Sea kayaking in Antarctica was one of the most exhilarating, thrilling, and peaceful travel experiences of my life. It's easily one of the best things to do on a cruise to Antarctica and is an amazing way to get up close and personal with the jaw-dropping natural beauty of the White Continent.
Keep in mind this is definitely not the most budget-friendly excursion. Sea kayaking in Antarctica will likely run you anywhere from $700 to $1,000 dollars. That being said, if you can budget for one high-priced excursion, I highly recommend making this the one.
Do the polar plunge
If you're looking for a way to really get your heart racing, participate in the polar plunge. This activity is not for the faint of heart, but how many people can say they've taken a dip in Antarctic peninsula? Don't worry, your guides will be standing nearby ready to provide you with dry towels the moment you climb out of the water.
The polar plunge in Antarctica is an awesome activity to experience with your travel companions, so gather your tribe and take the leap (literally). I guarantee you won't regret it!
Hang out with the penguins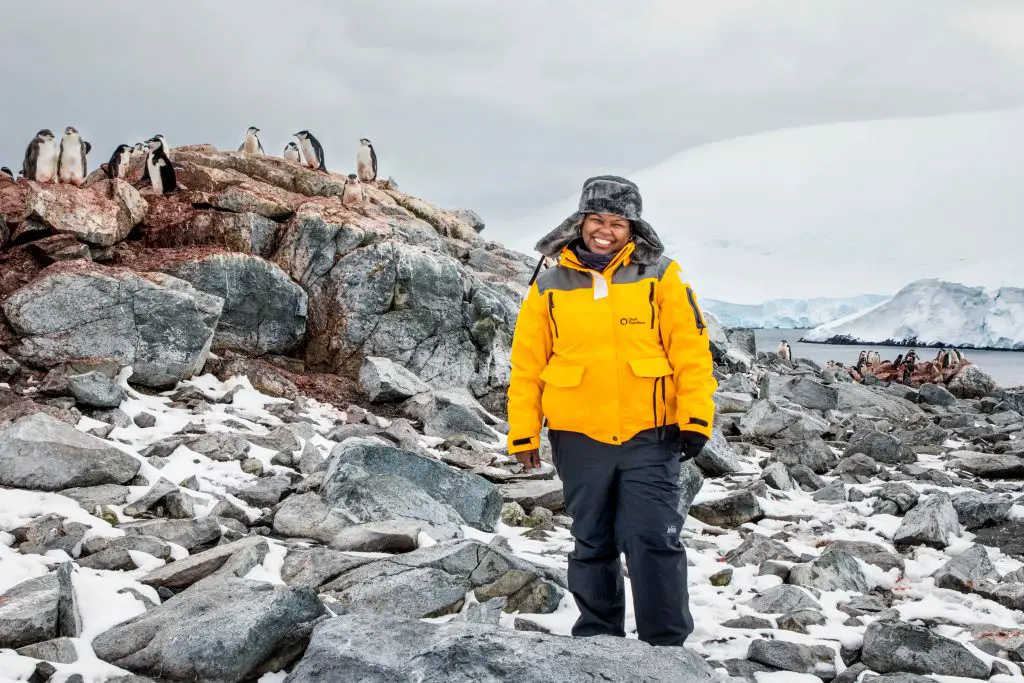 You may have seen a few penguins at the zoo, but have you ever seen a waddle of penguins in their natural habitat? One of the most popular things to do in Antarctica is hang out with the penguins, and for good reason.
With six different species of penguins native to Antarctica, you can find thousands of them waddling around. There are limitations on how close you can actually get to the penguins, but these adorable birds are so friendly that they might just walk right up to you if you're lucky. This is undoubtedly a must-do activity in Antarctica!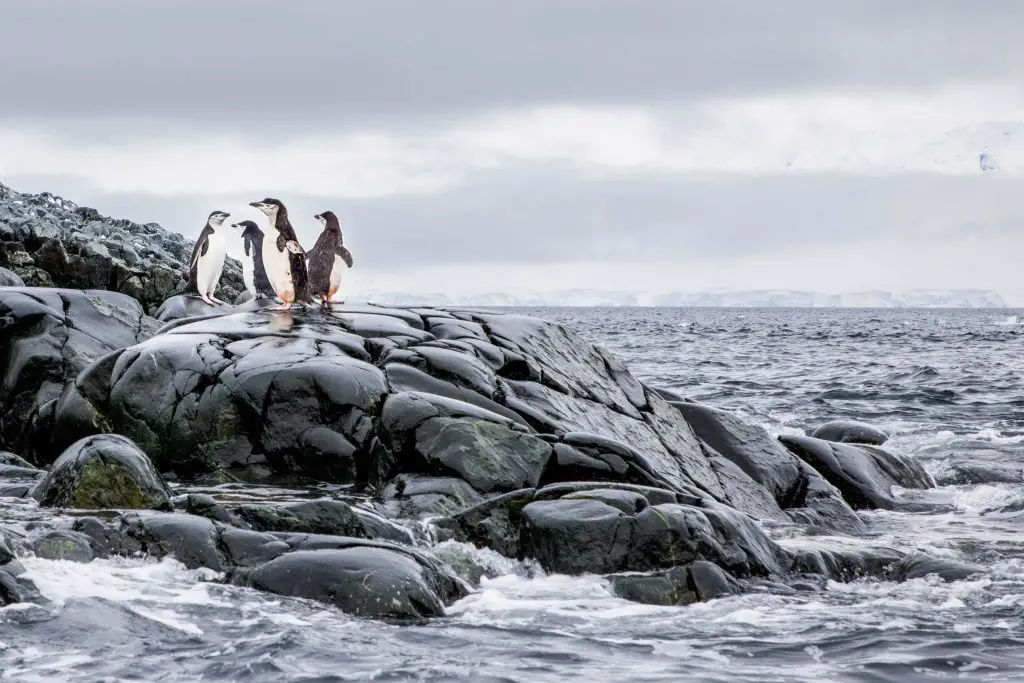 Camp under the stars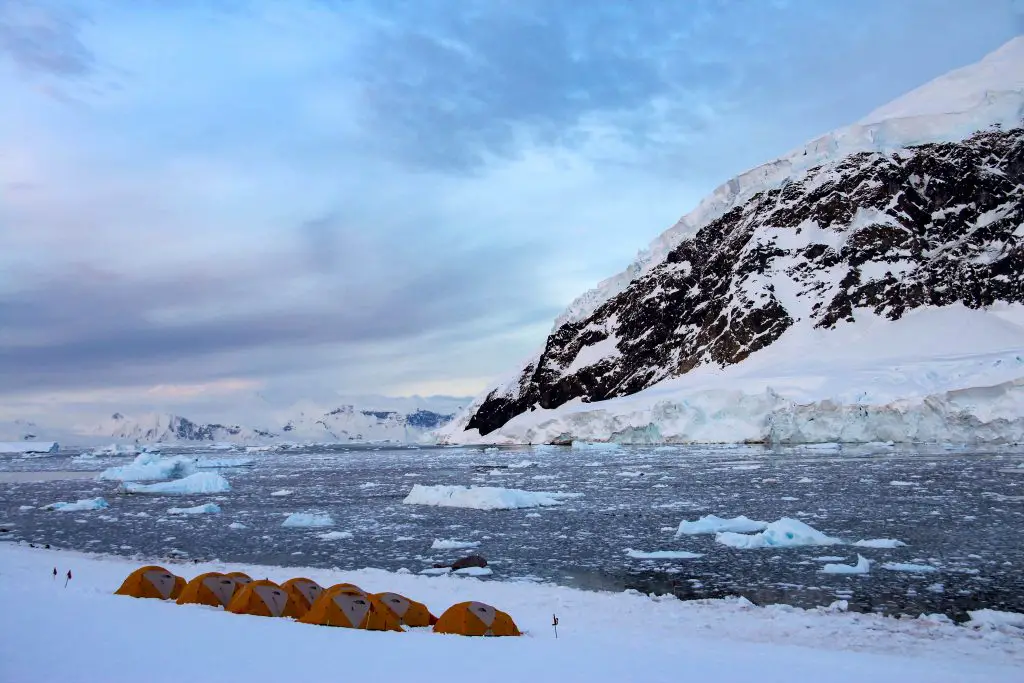 For travelers craving an immersive polar experience, camping in Antarctica is an absolute must. Between falling asleep under the star-studded night sky and waking up to the most immaculate sunrise you've ever seen, this guarantees to be an experience you will be talking about for years to come.
Because the weather is quite extreme, it's important to pair up with a trustworthy company you can count on to keep you safe. They will provide you with all of the equipment you need for a safe and thrilling Antarctica camping experience.
Take a visit to Deception Island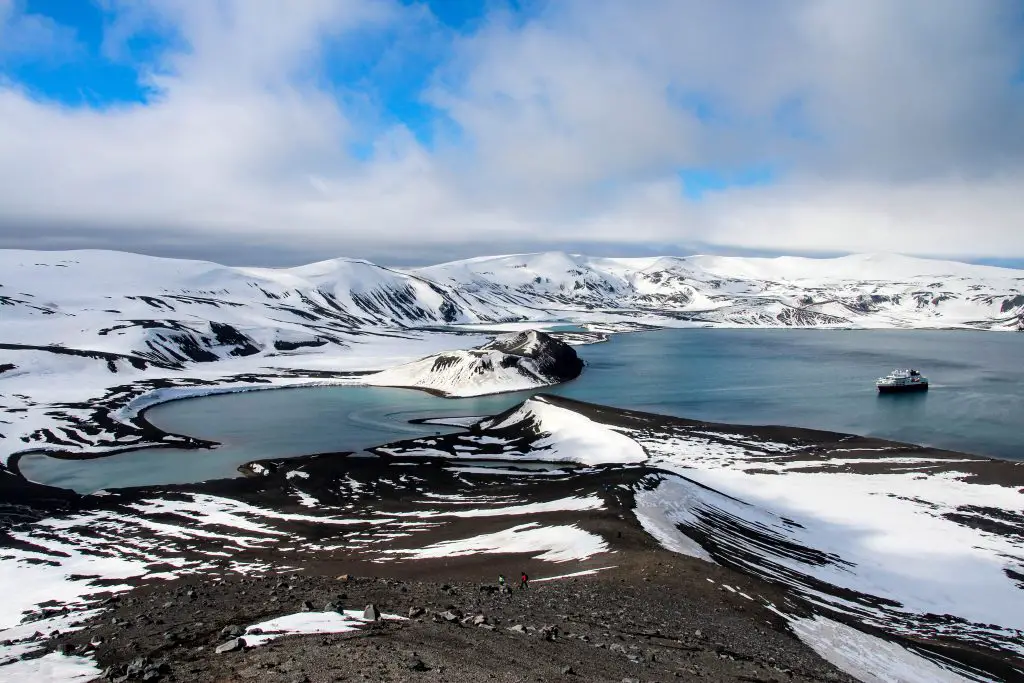 Located in the South Shetland Islands near the Antarctic Peninsula, Deception Island is an active volcano largely covered by volcanic ash. Teeming with a wide variety of wildlife and otherworldly sights, this incredible caldera makes for an unforgettable excursion on your Antarctica adventure.
If you have the opportunity to take an excursion to Deception Island, this enchantingly unusual tourist destination is well worth the trek. And don't worry—the volcano hasn't erupted in half a century.
Go on a whale-watching excursion in Antarctica
With an incredibly rich marine life, whale-watching is one of the best things to do on a cruise to Antarctica. Some of the most common types of whales in Antarctica include orcas, humpbacks, sperm, and blue whales. The opportunity to see these amazing (and massive) creatures is something you don't want to miss out on.
You could potentially spot whales at any time of the year, but February and March are the best months for whale-watching in Antarctica. If you're traveling during these peak months, make sure to book an excursion and don't forget your camera.
 Send a letter from Antarctica
If you're traveling without your loved ones, imagine how cool it would be for them to open up a card postmarked from Antarctica. Not only will your letter have traveled halfway across the world to get to them, but that postmark itself will be a souvenir they can treasure forever.
Antarctica's tiny British-run post office is only open between December and February, but for those of you traveling outside of those months the post master will board cruise ships to offer this service. At only $2 USD per stamp, this makes for a super affordable souvenir that your friends and family will love.
 Grab a drink at the southernmost bar in the world
 After all the excitement of sea kayaking, camping, and exploring the natural beauty –all while freezing your buns off– it's only natural that you would want to wind down. So, what better way to do it than at the southernmost bar in the world?
The Ukranian scientists at the Vernadsy Research Base distill their own vodka and sell their homemade booze by the shot to visitors. For only $3 USD, you can tell your friends you've gulped down a shot at a bar in Antarctica. Now that's pretty epic, if you ask me.
Make new friends and experience the journey together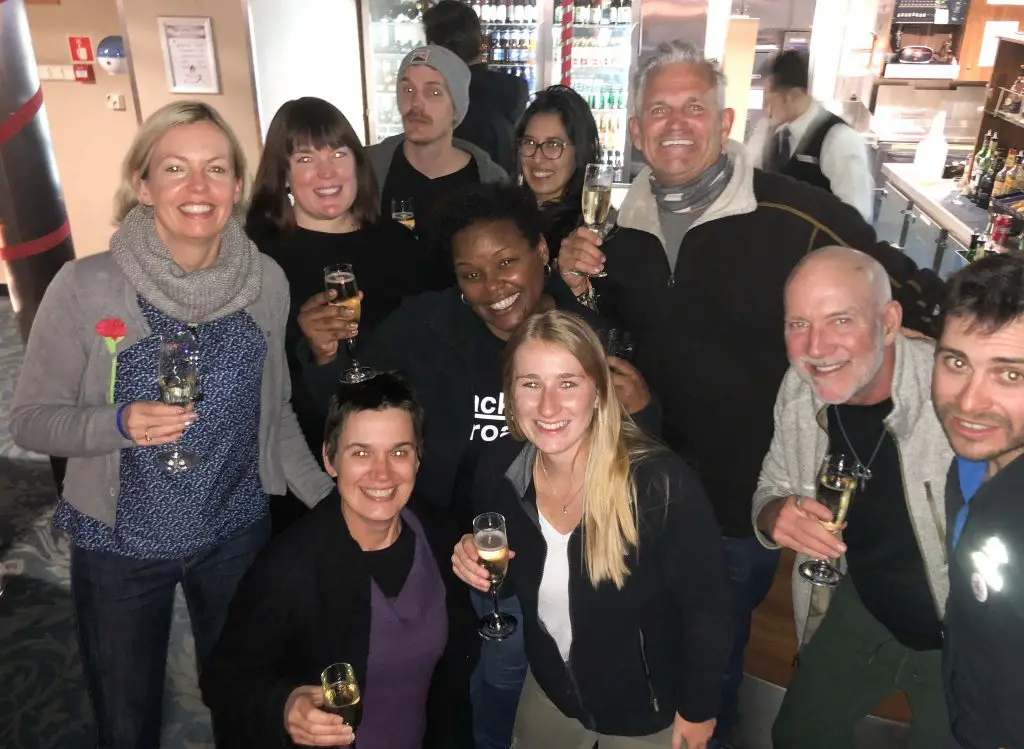 A trip to Antarctica is a lofty expense, so many people don't have the opportunity to bring their whole family when crossing this destination off their bucket list. During my experience, I treasured the opportunity my solo journey gave me to meet fellow travel enthusiasts from around the globe.
When you embark on solo travel in Antarctica, the people you meet along the way will quickly become the friends you get to experience this epic journey with. Break out of your comfort zone and socialize with the explorers around you—I guarantee it'll make the trip even more special.
Planning a Trip to Antarctica?
If you're interested in booking a trip to the White Continent or simply want to read about my adventures, check out my Antarctica itinerary with Quark Expedition to get an idea of what your trip might look like.
Traveling on a cruise to Antarctica was a bucket list item for me and I would recommend it to anyone. This guarantees to be an epic trip you will treasure for the rest of your life.
If you found this post on Things to do in Antarctica helpful, you might also like:
Pin for later: