(Last Updated On: October 2, 2022)
If you're interested in visiting some of DC's iconic sites from home, the Smithsonian museum virtual tours are a great option; keep reading for our favorites!
The Best Smithsonian Museum Virtual Tours for Your Family
Millions visit Washington, DC, each year to explore and visit some of the country's most iconic landmarks and world-class museums. If you want to explore space, watch live animals, enjoy art installations, learn about famous women throughout history and the Black experience in America, I have some great news for you.  You still can, virtually. 
I've put together a list of Smithsonian museums that you enjoy from the comfort of your home.
National Museum of African American History & Culture Virtual Tour
The National Museum of African American History and Culture (NMAAHC) is one of the many Smithsonian Institute museums located in Washington, DC.  Nearly 5 million people have visited the NMAAHC since it opened in September 2016, which makes it one of the most popular museums in DC.  So, now is a great time to check out the museum virtually.
There are a number of collections available for viewing on the museum's website.  The site also features a Learning Lab for children ages 0-8, which could be a great addition to your distance learning curriculum.  The NMAAHC is one of a number of African American History museums you can explore from home.
Smithsonian National Zoo Virtual Tour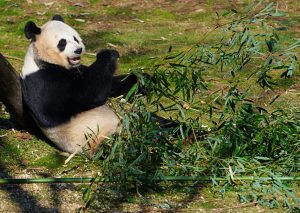 The Smithsonian National Zoological Park, commonly known as the National Zoo, is one of the oldest zoos in America. It features pandas, lions, tigers, and several other animals native to the Americas.  The Zoo has a number of animal webcams that you and your family can enjoy. My children thoroughly enjoy watching the Naked-Mole Rat. 
Here are links to the most popular live cam animals:
National Air & Space Museum Virtual Tour
If you're interested in all things aviation and spacecraft, you can explore the National Air & Space Museum virtually as well.  The Air & Space Museum is home to the Apollo 11 Command Module and Friendship 17 which was flown by John Glenn. These popular attractions make this the second most visited museum in the world.  Discover 3D images of some of the museum's most popular attractions, and learn about space pioneers on the museum's website. There's also an entire section dedicated to Activities and Games. My kiddos have thoroughly enjoyed the Geography from Space activity. The website also has a number of STEM Resources that might be helpful.
National Museum of Natural History Virtual Tour
The National Museum of Natural History is one of my favorite museums in DC.  It's the home of the Hall of Mammals, Insect Zoo, and Ocean Hall. The Natural History Museum has a host of exhibits that can be explored on their website.  The website also has a number of digital learning and teaching resources.
The United States Holocaust Memorial Museum Virtual Tour
The U.S. Holocaust Memorial Museum is offering virtual field trips. Both parents and students can explore nine different exhibits: The Holocaust, the Hall of Witness, and Hall of Remembrance as well as a conservation lab where viewers can learn how museum staff works to preserve and present Holocaust history.
Smithsonian National Portrait Gallery Virtual Tour
Presidents, poets, and activists have been immortalized on the canvases that are on display in the Smithsonian's National Portrait Gallery.  Some National Portrait Gallery's most popular paintings, sculptures, and photos are now available virtually.  Here are some of the popular exhibits that can be accessed online:
The Hirshorn Museum & Sculpture Garden Virtual Tour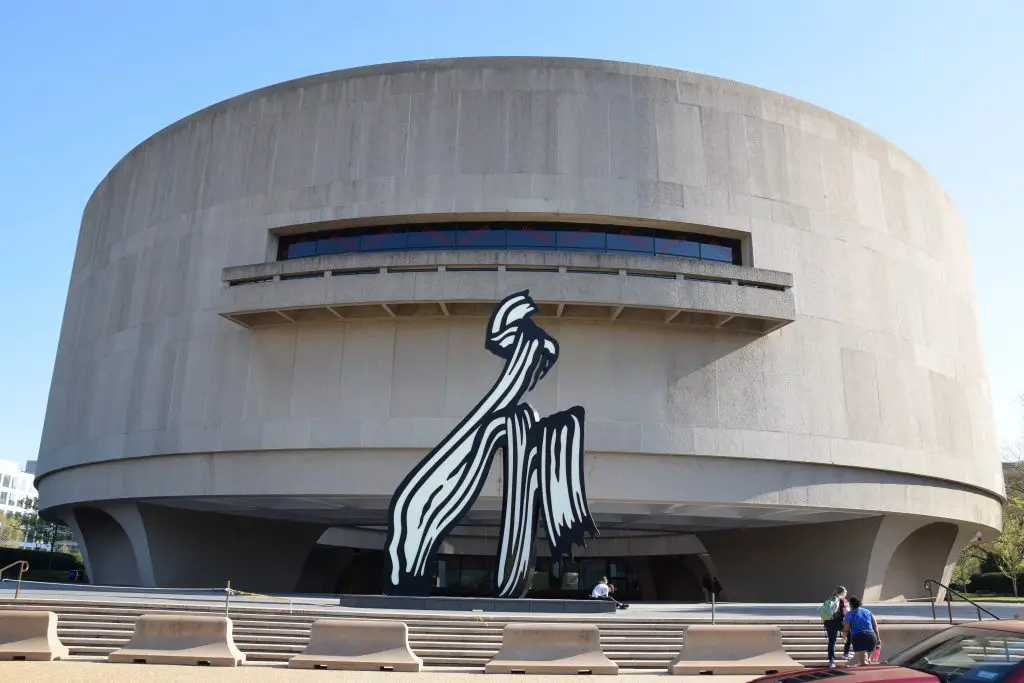 Some unique modern and contemporary art is on display at the Hirshhorn Museum and Sculpture Garden.  Explore the Sculpture Garden through the museum's online sculpture garden 1 and sculpture garden 2. The museum also provides some at-home activities for children and virtual programs for art lovers. 
Bonus: International Spy Musuem Virtual Tour
While this museum is not part of the Smithsonian Institution's 19 museums, the International Spy Museum is one of my family's favorites DC museums.  If you or your kiddos are interested in spy games and espionage, this museum offers some free lesson plans and activities on their website. My family and I had a wonderful time when we visited the museum.  Unlike the Smithsonian, there is an entrance fee for the International Spy Museum but some of their exhibits are available for free right now.
If you want a more outdoorsy virtual experience, read The World's Greatest Attractions…Live In Your Living Room! 
If you found this post on Smithsonian Museum Virtual Tours helpful, you might also like:
Pin for later: