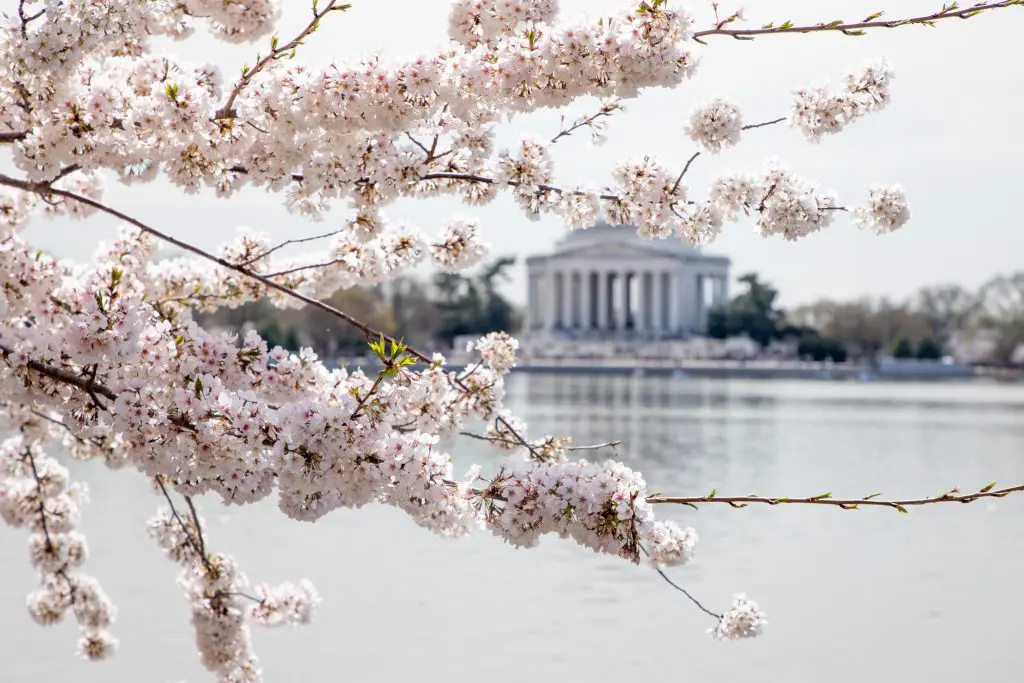 The blooming cherry blossom trees in Washington, DC are the official kick-off to spring in the region. The pink and white petals serve as a welcome to spring in the nation's capital. Each year, the city hosts the National Cherry Blossom Festival which typically coincides with the trees' peak bloom. Recently, the National Park Service announced its prediction for peak bloom this year, which is between April 2-5th. The three-week fete, that commemorates when the city received a gift of 3,000 Japanese cherry trees back in 1912. The trees were presented as a gift to enhance the friendship between America and Japan. 
Typically, more than 1.5 million people visit DC to enjoy the festivities. Each year my family and I like love to make the most of our spring breaks in DC, we do this by trying to attend at least one festival event. This year, the festival dates are March 20-April 14th. Most of the festival events take place along the Tidal Basin, near the National Mall. Many of this year's events are being hosted virtually while others have been augmented to ensure the safety and health of the community. The cherry trees along the Tidal Basin are mostly Yoshino cherry trees. However, my favorite variety is the Kwanzan cherry trees that look like clusters of deep pink carnations in the trees. The Kwanzan blooms approximately two weeks after the Yoshino trees.
If you'd like to see the blooms in real-time, visit the Bloom Watch, or to attend any of the virtual events, visit the National Cherry Blossom Festival website. Visit the National Park Service for the latest information regarding the safety of seeing the blossoms. 
Here are 10 of my favorite photos of DC's famous cherry blossoms from past cherry blossom festivals.