(Last Updated On: October 1, 2022)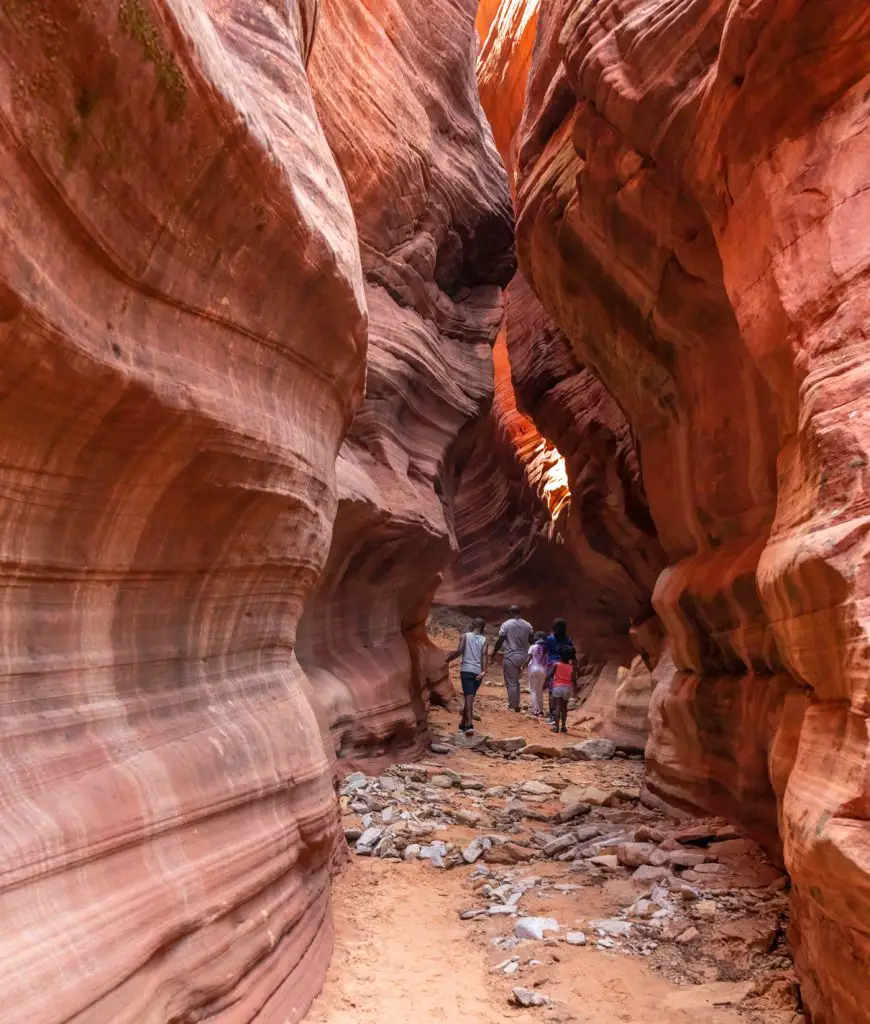 If you love the outdoors, then get ready to step into paradise. Located near iconic tourist destinations like Bryce Canyon and Zion National Park, Kanab, Utah is the ideal home base to kick off your next family adventure.
Featuring a plethora of breathtaking canyons, sand dunes, and caves, this town is filled with fun for the entire family. There are so many fun things to do in Kanab, Utah for families that it's hard to choose, but I'm going to try!
Kanab might be one of the lesser-known Utah tourist spots, but trust me when I say that you're going to want to add this town to your family's bucket list.
All About Kanab, Utah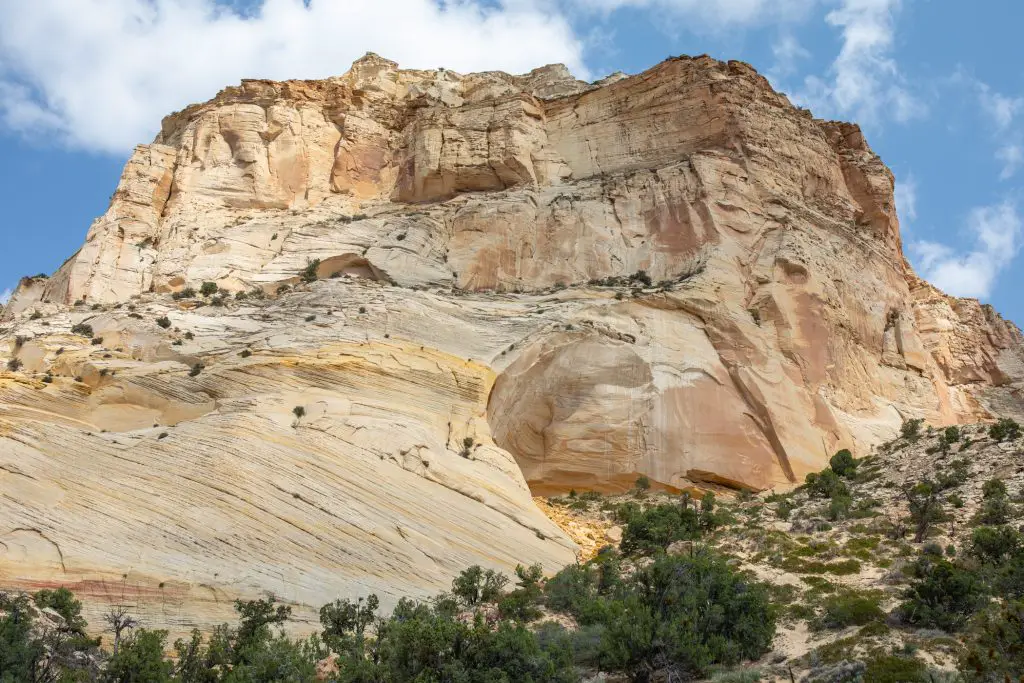 If you've never heard of Kanab, Utah, you're in for a real treat. Kanab is a quaint, charming town located just north of the Arizona state line. Located within an hour and a half of Bryce Canyon and 30 minutes of Zion National Park, Kanab is the perfect starting point for any family adventure in Utah.
The area was first inhabited in 1864 when a fort was constructed to defend against Native Americans in the area. The fort was eventually abandoned and in 1870, a few Mormon families moved in and established the town now known as Kanab.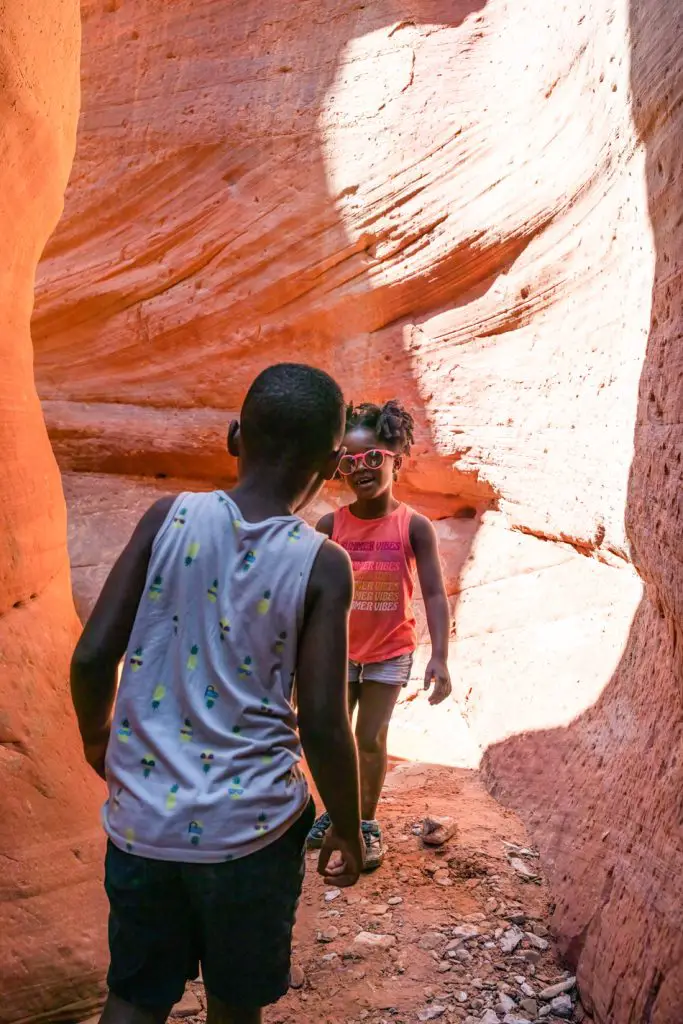 To this day, Kanab remains a scenic and adventure-filled city that is perfect for any outdoors lover. If you aren't a fan of big crowds, you're in luck—Kanab is far less touristy than many other scenic parts of Utah. Its awe-inspiring scenery has lured filmmakers for nearly 80 years, successfully nicknaming this town "Little Hollywood."
Although its population is less than 5,000, don't let the size of this southern Utah town fool you. The opportunities for fun in Kanab are endless! By the time you've finished reading this article, you'll be more than ready for your family adventure in Kanab.
Here are my top picks of fun things to do in Kanab UT for families:
ATVing in the Desert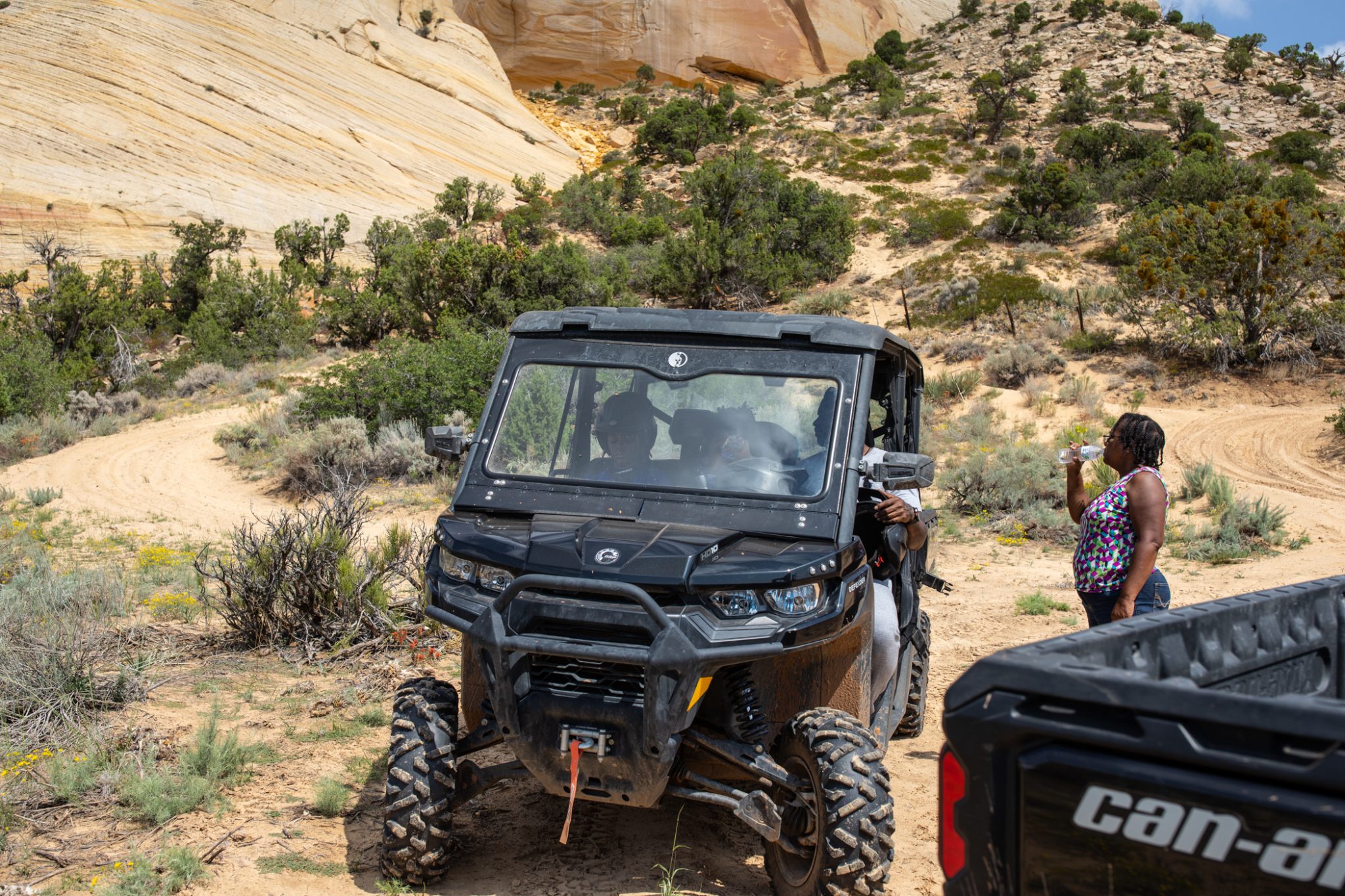 If you're looking for a way to explore the canyons in style, riding on ATVs is the way to go. When we traveled to Kanab, we spent an entire day ATVing in the desert with Roam Outdoor Adventure.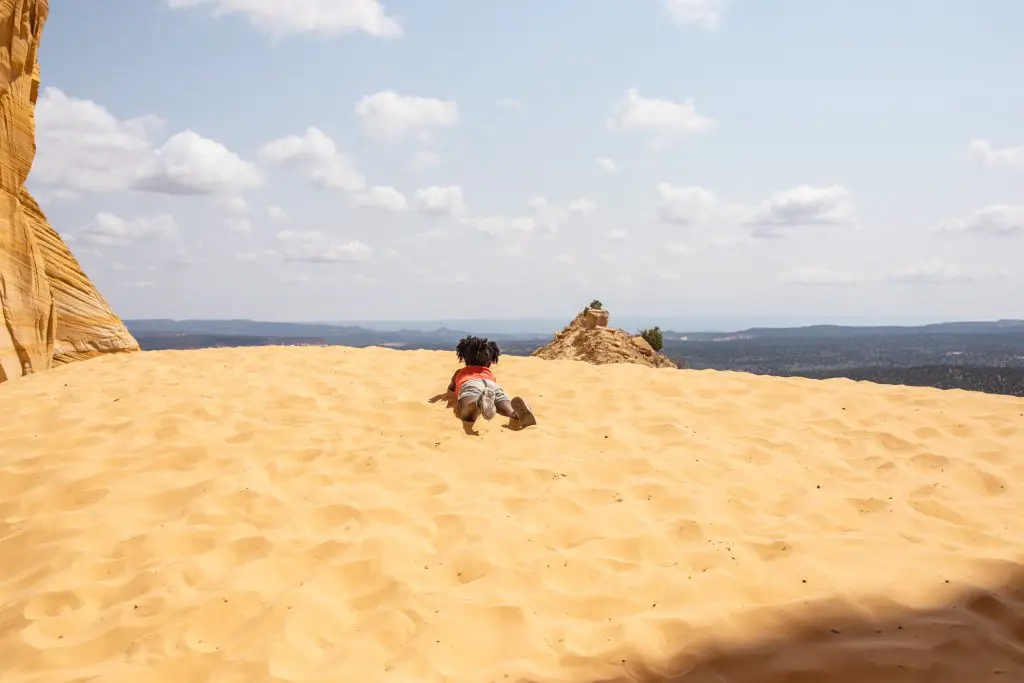 We explored Grand Staircase Escalante and Red Canyon (Peek-a-Boo Canyon).  Spoiler alert: We loved it!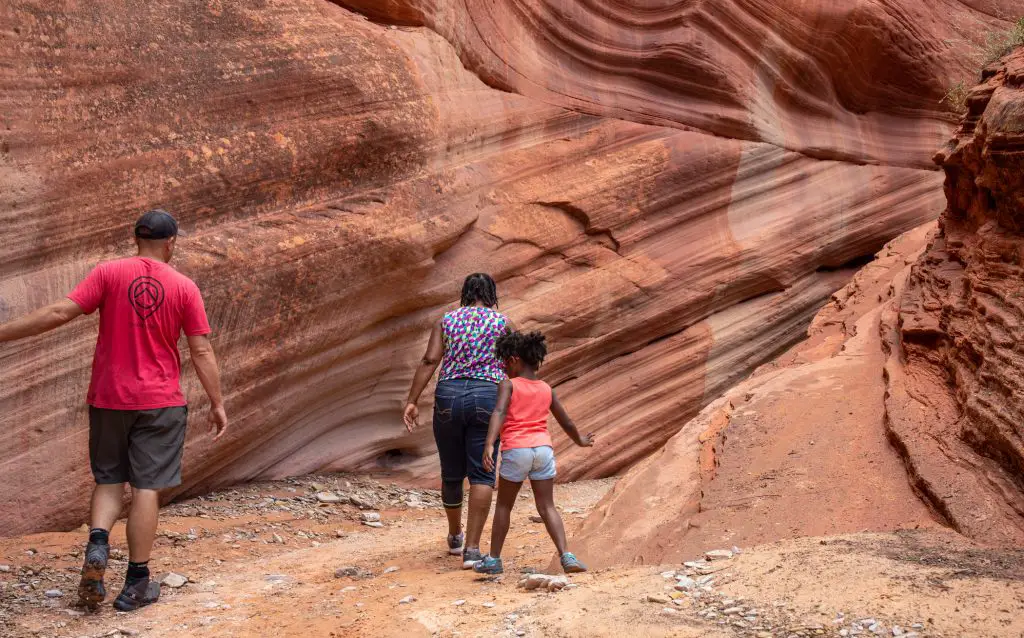 Our guide, Jeremy, is a local. He knows the area well and he made our day out truly a fun-filled adventure!!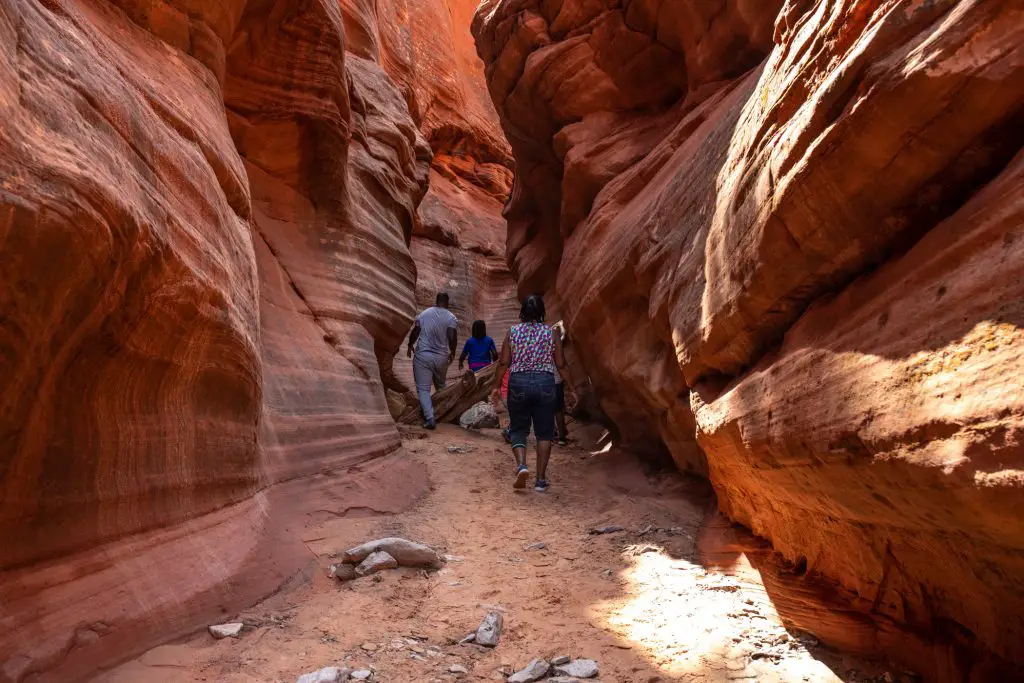 It's an incredible way to explore the area, especially when there's so much natural beauty to see. There are tons of scenic tours you can take that vary in location, difficulty, and length. Do a little research to find the one that works best for your family.
Take a Day Trip to the Grand Canyon
If you haven't already visited the Grand Canyon, then now is your chance! Luckily for you, Kanab is less than a two-hour drive from the Grand Canyon's North Rim Visitor Center. Not to mention, the drive is wildly scenic and is basically an attraction in itself.
Grab a map and an area guide, then get ready to impress the kiddos with one of America's most iconic natural attractions. You can even get your kids involved by signing them up to become junior rangers!
See a Wild West Movie Tour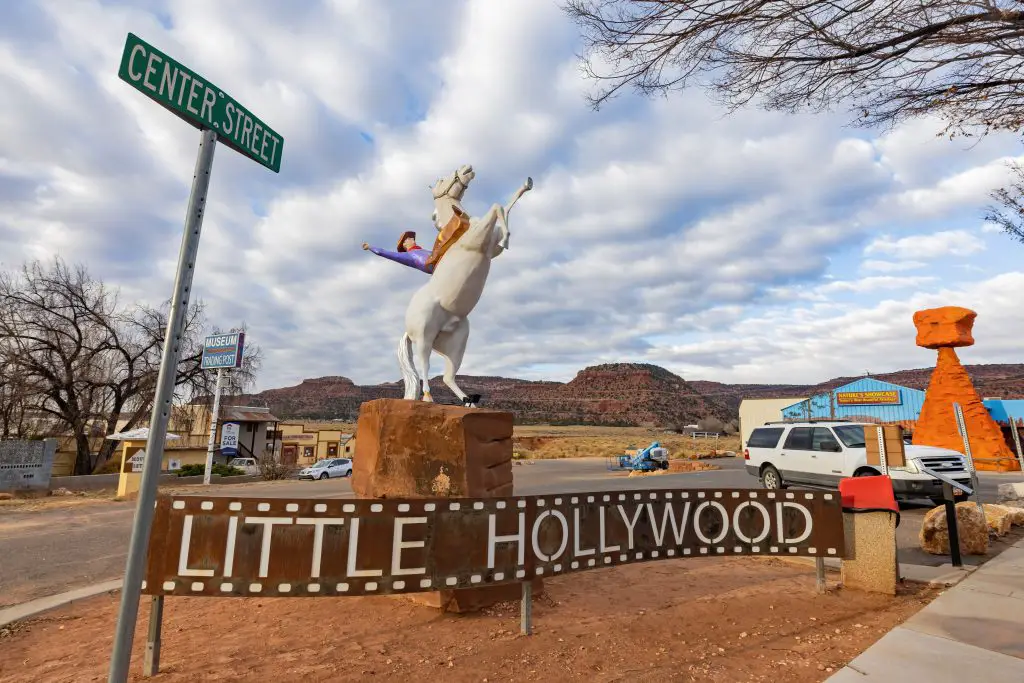 As I mentioned, Kanab is nicknamed "Little Hollywood" for the many Western movies that were filmed there. Take advantage of this by taking the family on a thrilling movie tour, finishing with a visit to the Little Hollywood Movie Museum. This immersive experience will make you feel like you've been transported back in time to the wild west.
Any Gunsmoke fans out there? My husband and I are big fans, so we had to make sure we stopped by the old set, which is located just 10 miles outside of Kanab. Even if you're not familiar with the show, it's pretty cool to see the set of one of the longest-running primetime shows in TV history!
Let's be real, are there any kids out there who don't love playing with animals? If you've got some animal lovers in the bunch, Best Friends Animal Sanctuary is guaranteed to be a hit. The sanctuary rescues all sorts of animals, from cats and dogs to horses and goats.
You can stay the night or stop by to play with the animals, feed them, foster them, and even adopt them if you're looking for a new family pet. Regardless, this family-friendly activity in Kanab is always a good time.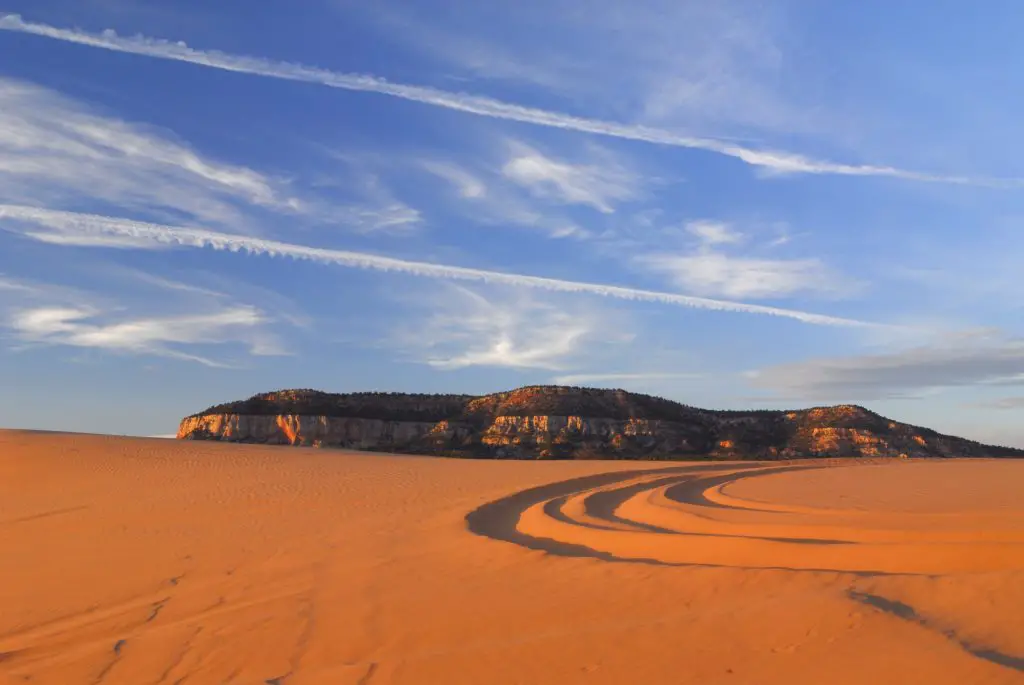 Aptly named after the coral pink sand from the Navajo sandstone, Coral Pink Sand Dunes State Park is the ultimate playground for lovers of the outdoors. This Kanab treasure is ideal for hiking, biking, and sand sledding.
If you've never been sand sledding before, trust me—it's just as awesome as it sounds. These photo-worthy sand dunes make for an incredible day for the whole family. Whether you're traveling with young children or teenagers, there's something here for everyone.
 Cottonwood Canyon is a scenic drive spanning 46 miles of stunning natural beauty. The road is accessible year-round, but you may want to avoid it after a rainstorm. If you're looking for a good hiking spot for the family, you can find plenty of them along the way.
For a great beginner's hike, try your hand at the Cottonwood Wash Narrows. The 1.5-mile hike is the perfect length for tiny feet and short attention spans, with jaw-dropping views that will still impress even the most experienced of hikers.
Go for a Joy Ride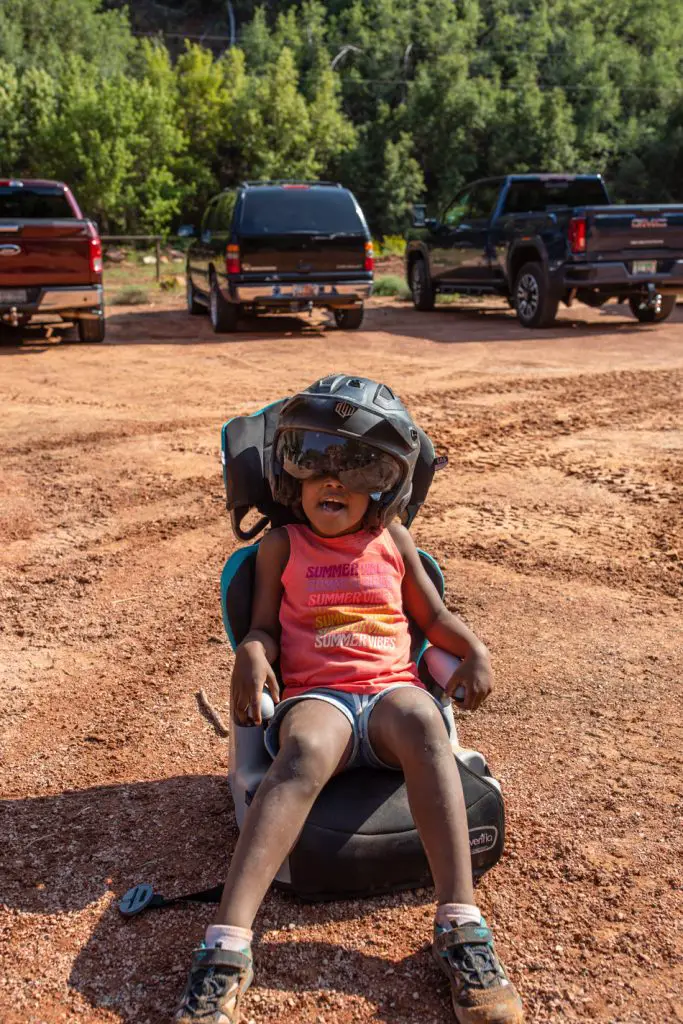 Sometimes when your little ones get tired of roaming around — no matter how beautiful the views are — it is easiest to get them off their feet. Don't worry, you can still explore the beauty of Kanab by car!
Kanab is filled with breathtaking drives like the Zion Park Scenic Byway and Johnson Canyon Road. From dramatic cliffs to winding slot canyons, you will find that there are plenty of sights to see in Kanab from the comfort of your air-conditioned car.
Take a Swim at Lake Powell
 Now, it's no secret that Southern Utah can get a little toasty during the summertime. If you're traveling between June and September, you're definitely going to want a good place for yourself. Personally, I recommend the beautiful Lake Powell!
This incredible reservoir welcomes over two million visitors every year, who come to enjoy both the water and the jaw-dropping views that surround the lake. For the ultimate family-friendly activity in Kanab, rent a few kayaks, paddleboards, or even a boat. Don't forget to bring along a camera with a waterproof case!
Learn Some History at Moqui Cave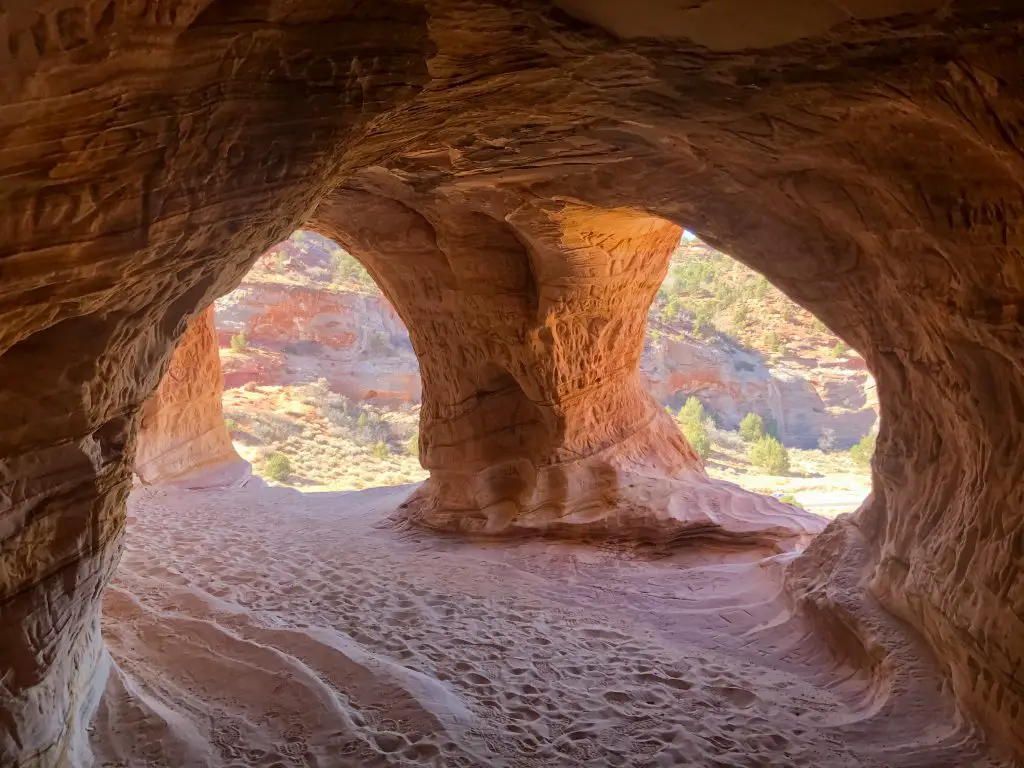 Moqui Cave (not to be confused with the Moqui Caverns, which are also very cool) is a quirky, ancient history museum that sits within a Redrock cave. It boasts an impressive collection of artifacts and dinosaur tracks that are guaranteed to impress the kids, with an equally impressive gift shop to boot.
If you're looking for the best spots for souvenirs in Kanab, Moqui Cave is a great choice. Besides, what kid wouldn't be excited by the opportunity to hit up a museum that is situated inside a cave? That's an experience you won't soon forget!
Explore a National Park (Or Two!)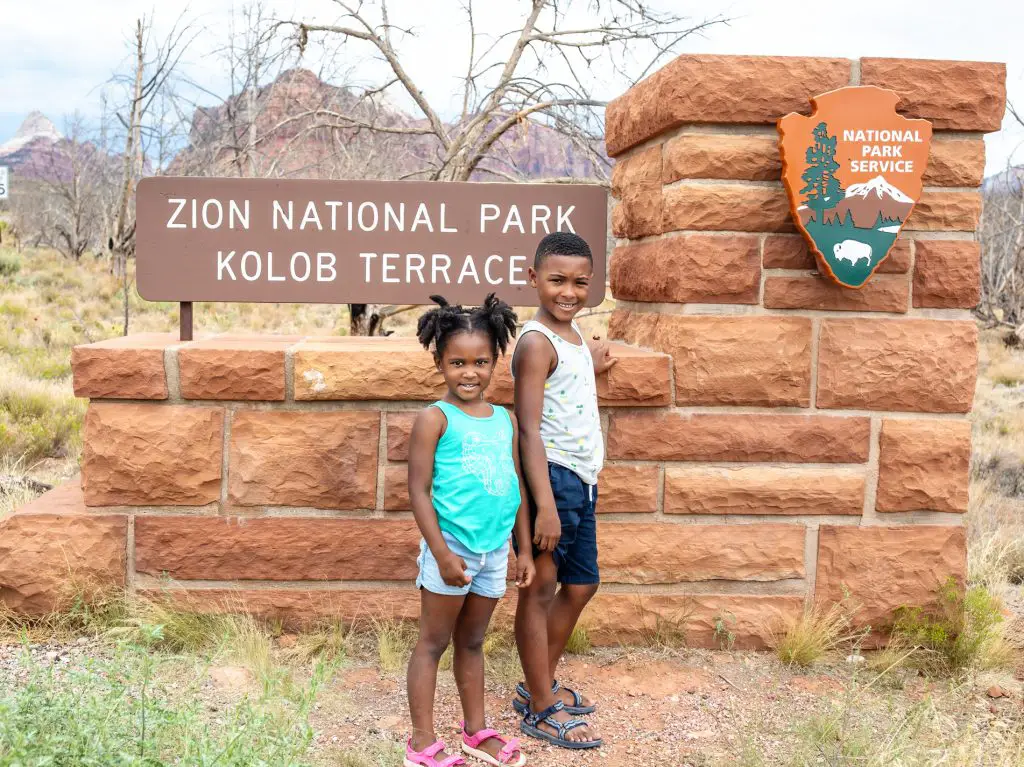 Kanab is surrounded by some of America's most iconic national parks. Both Zion National Park and Bryce Canyon National Park are located within two hours of the town, making them the perfect spots for family-friendly day trips from Kanab.
Besides being absolutely breathtaking, the national parks in southern Utah are filled with once-in-a-lifetime excursions that people travel from around the world to experience. From hiking to waterfalls in Zion to mountain biking in Bryce Canyon, there are plenty of things to do for families in the area.
If you're planning a family vacation to Kanab anytime soon, then this list of 10 fun things to do in Kanab, Utah for families has got you covered. Don't forget to pack appropriately depending on the season you're traveling in and take lots of photos for your friends!
Looking for more family-friendly US destinations to add to your bucket list? Check out my blog for tons of information on my top picks from around the country!
If you found this post on fun things to do in Kanab UT for families, you might also like:
10 Fun Things to do with Kids in Zion National Park
30 Best Luxury Gift Ideas for the Travel Lover
10 Fun Things to do in Palm Springs with Kids
Pin these fun things to do in Kanab UT for later: