(Last Updated On: October 25, 2022)
This post contains affiliate links which means that if you click and make a purchase I may receive a small commission, at no cost to you. All opinions are my own.
Are you planning a visit to Cairo, Egypt? As the home of the Pyramids of Giza, the oldest and only remaining of the Seven Ancient World Wonders, it's no wonder that Egypt tops many travel bucket lists.  And we are not different.  After spending the last two years at home, my family and I decided to make up for lost time and embark on an epic adventure to Egypt. Our first stop was Cairo. 
As the country's vibrant capital city, Cairo is one of the most popular travel destinations on the planet. Egypt's capital is a fascinating combination of ancient history and modern amenities where cars and donkey-driven carts share the same road.
Planning the Trip
For this trip, my family included my husband, two children and my mother.  When planning a trip to Egypt as a family, there were quite a few things to consider — chief among them were safety, our familiarity with the Arabic language (or lack thereof), and the status of our home country's (US) relationship with Egypt. With all of those in mind, we decided that it wouldn't be prudent to wing it and explore this ancient city on our own.  We decided to hire a tour company to assist us in creating an itinerary that would work well for my family. After scouring the internet for a few weeks, we decided to hire a local, family-run tour company called Rami's Insight Tours.  With Rami's help, we built an amazing 10-day Egypt itinerary.  
Related Article — International Travel Checklist for Families
How to Apply for an Egyptian Visa
With the exception of tourists from about 10 countries (to include the United Arab Emerates, Israel, and Hong Kong) most visitors to Egypt will need to purchase a Visa to gain entry into the country.  There are two options:  Single Entry Tourist Visa and the Multiple Entry Tourist Visa.  To apply for a visa you can visit an Egyptian embassy, apply for an e-visa online or apply for your visa after you arrive in Egypt. 
We opted to get our visas on arrival. One of our guides met us at the Cairo airport and led us to the kiosk where we presented the required documents and paid the $25 per person visa fee.  Since we arrived so late at night, there was no queue and we were able to get our single-entry visas shortly after we arrived.
Where to Stay in Cairo
After the pandemic, my family and I craved a more intimate experience and decided that a homestay would be best for us. Homestays are generally located in local communities and closer to the people.  We stayed in the Lotus Guest House, which is a multiple room condo, that overlooked the Giza Plateau. The property where we stayed was managed by our guide's family.
If you would prefer to stay in a hotel, there are quite a few options in Cairo.
Family-Friendly Hotels in Cairo:  Marriott Mena House – Cairo, Kempinski Nile Hotel Cairo,  and Fairmont Nile City, Cairo.
Map of Our Cairo, Egypt Itinerary
I've rounded up my top picks of what to do in Cairo to help you make the most of your time in this booming city. Here are the best things to do in Cairo, Egypt:
1.  Visit the Giza Pyramids & Great Sphinx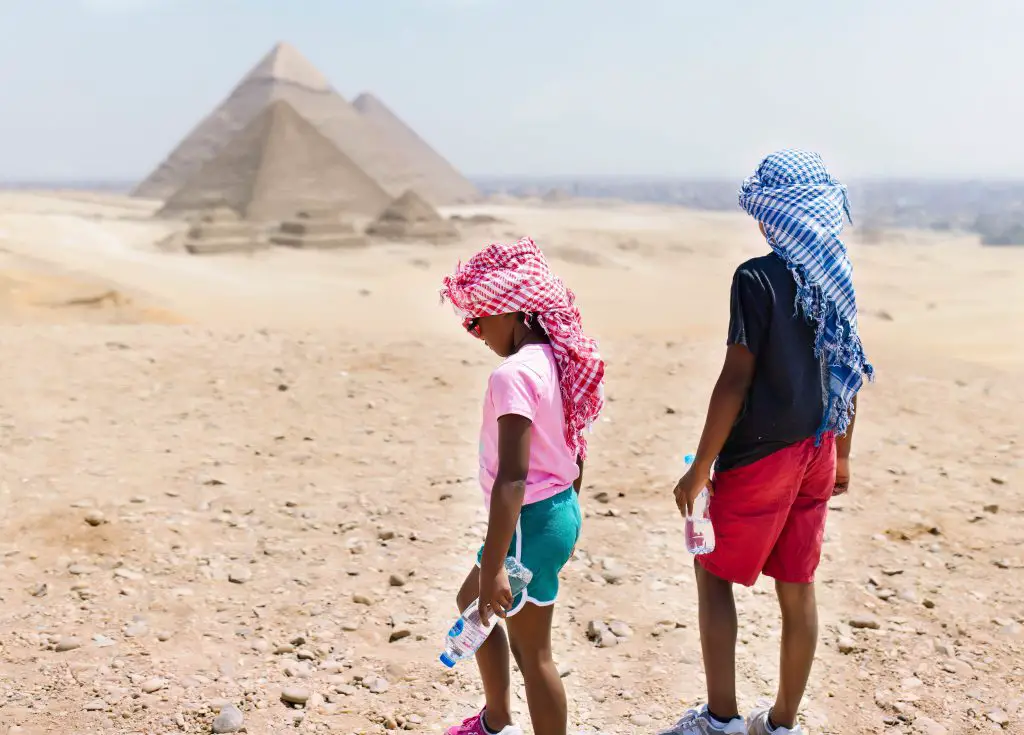 Obviously, we have to kick things off with Egypt's most iconic tourist attractions. Fortunately, the Giza Pyraminds and the Great Sphinx are in the same location. As the last well-preserved Ancient Wonder of the World, the Great Pyramid of Giza and the pyramids that surround it are a jaw-dropping sight to behold. You'll want to allow for at least an hour here to take it all in and get your photos.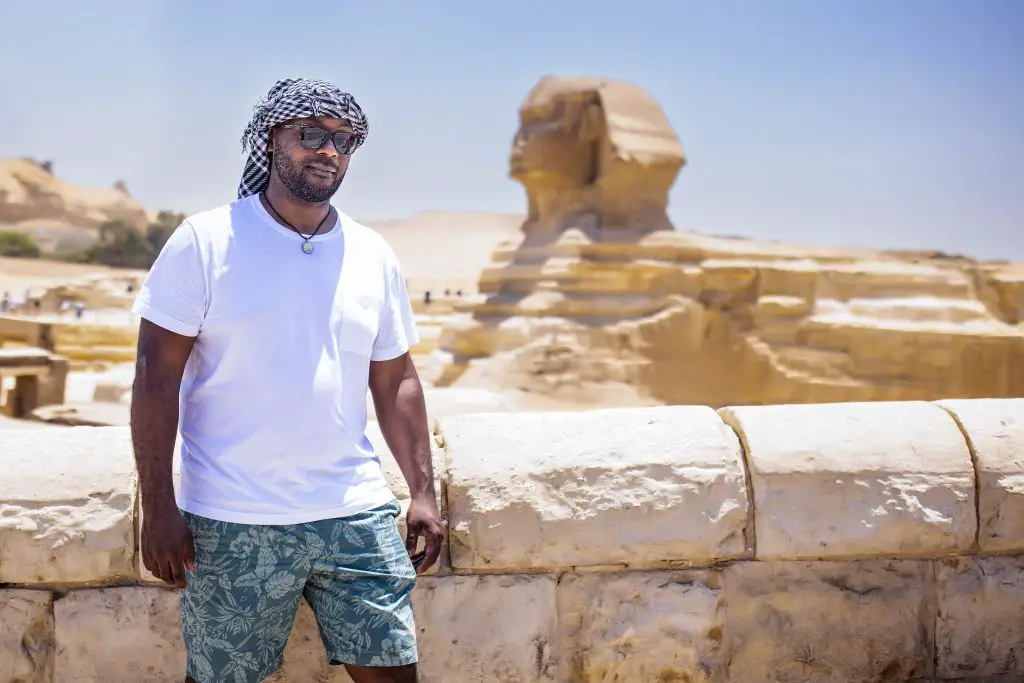 2.  Check Out the Step Pyramid in Saqqara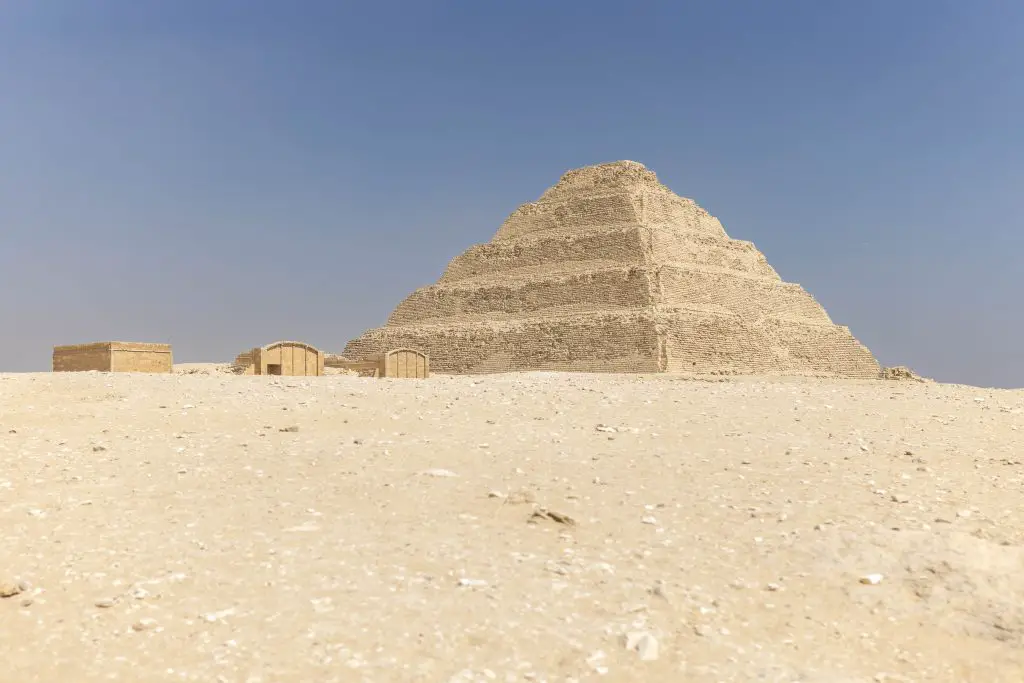 The Pyramid of Djoser, also known as the Step Pyramid, is one of Egypt's most famous monuments. Located in the Saqqara necropolis, the structure started out as a tomb and evolved into a six-layer pyramid with a series of underground tunnels. Even though the outside looks as if its crumbling, the inside of the Step Pyramid is pristine. A security guard led us down a narrow passage into the tomb of King Teti. As the very first pyramid ever built by the Ancient Egyptians, it's believed to be 200 years older than that Great Pyramid of Giza, the Step Pyramid is a must on your trip.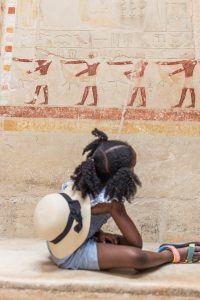 .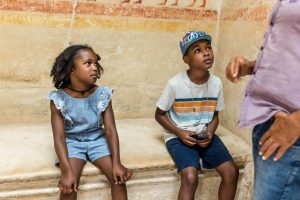 .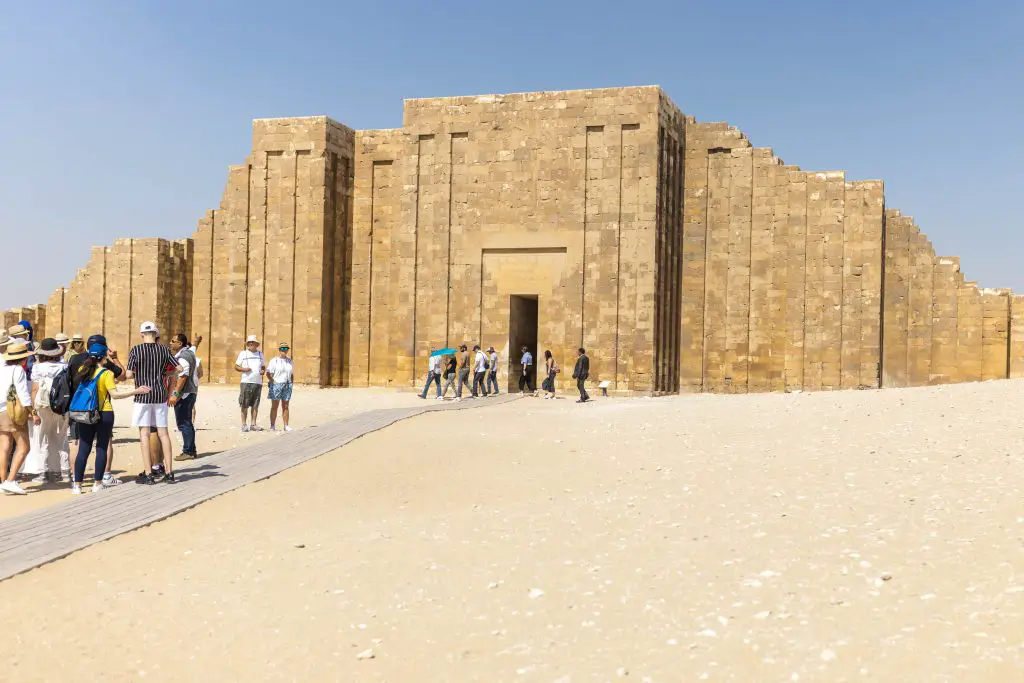 3.  Take a Dinner Cruise on the Nile River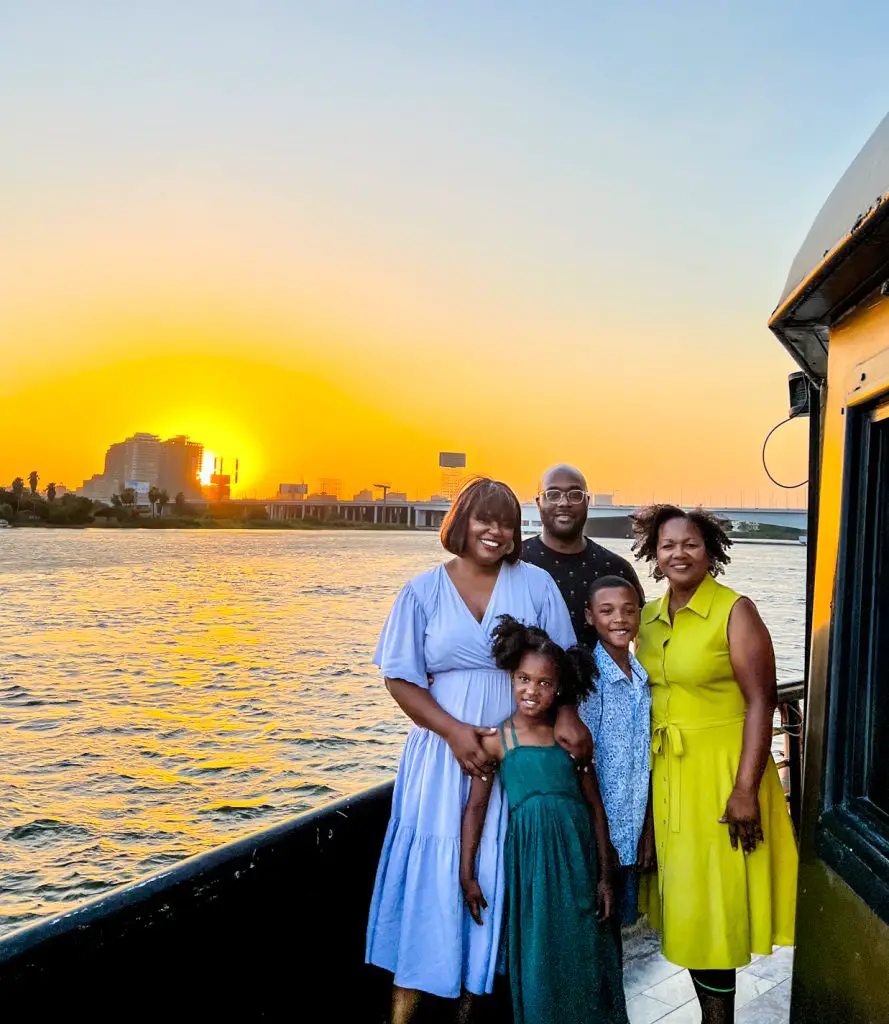 If you're looking for things to do at night in Cairo, consider a romantic dinner cruise down the Nile. The dinner cruise we enjoyed was filled with not only delicious food but spell-binding entertainment. After a singer serenaded us for a few tunes, and a belly dancer left us enraptured, we were treated to an amazing Tanoura dancer who stole the show.  I highly recommend the Dinner Cruise on the Nile experience. Trust me, you won't regret it.
4.  Explore The Museum of Egyptian Antiquities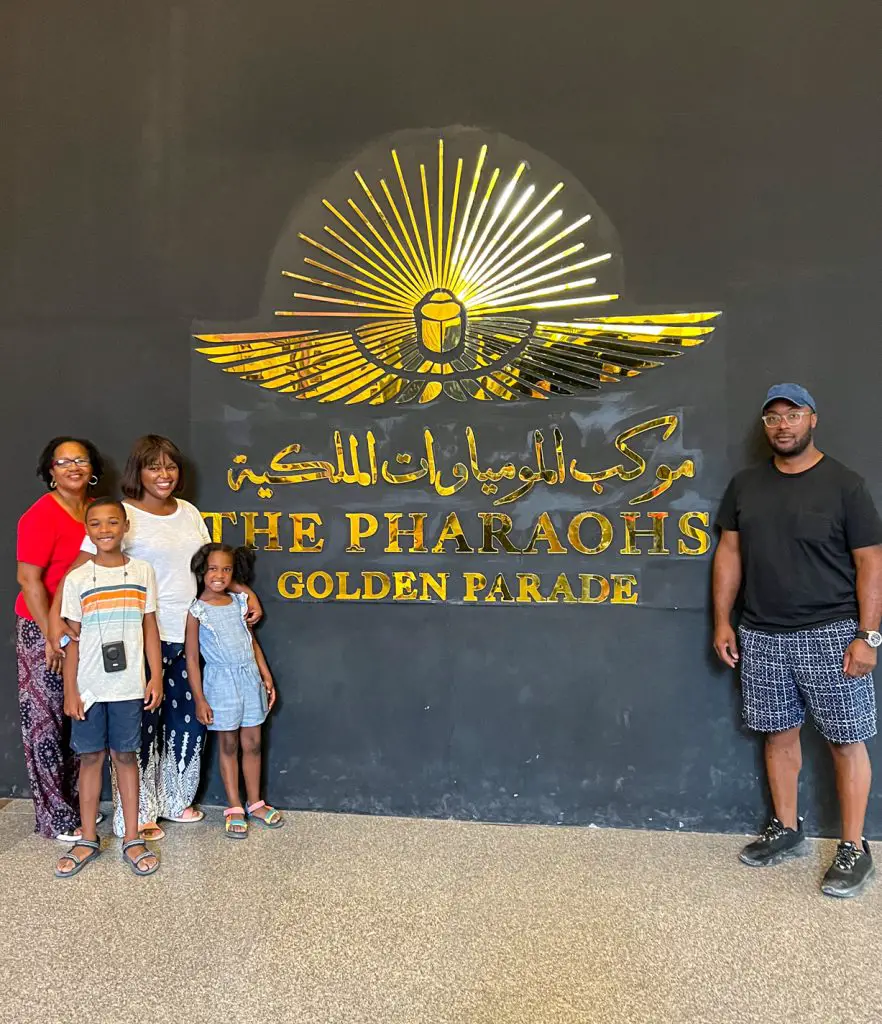 The Museum of Egyptian Antiquities, or Egyptian Museum for short, holds the world's largest collection of Egyptian artifacts. This museum houses more than 120,000 Egyptian artifacts to include the "Royal Mummy Room" where a number of Egyptian pharaohs are on display. There truly is no better place to learn about Ancient Egyptian history and culture than this, so be sure to set aside a few hours for exploring here during your visit to Cairo. 
5.  Enjoy a Picnic in Al-Azhar Park
Al-Azhar Park is a massive public park in Cairo with thirty hectares of lush greenery and open space to relax. Its contemporary design was inspired by historic Islamic gardens and the park itself has won countless awards, including a spot on the list of the world's sixty great public spaces by the Project for Public Spaces. If you need a good spot to rest your feet after endless exploring, this is the perfect place to do it.
6.  Visit the Mosque of Muhammad Ali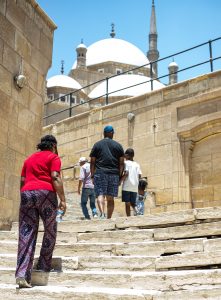 The Mosque of Muhammad Ali sits perched on a hilltop in the Cairo Citadel overlooking the city. Built by Muhammad Ali Persha over a span of nearly twenty years and completed in 1848 AD, the limestone mosque is widely known for its stunning grandeur. From the twinkling chandeliers to the emerald green dome, there's no shortage of opulence from every angle. When you're done perusing the Mosque, be sure to take in the breathtaking panoramic views of Cairo from the Citadel.
7.  Tour The Hanging Church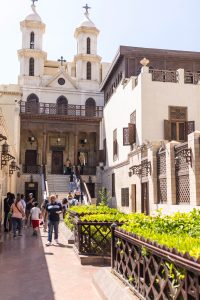 While Cairo is the largest Arab city in the world, 10% of its population is Christian. The Hanging Church is located in Old Coptic Cairo and was built on top of a Roman fortress, which is how it got its name. Dating back to the third century, the Hanging Church is one of the oldest churches in Egypt and is still in use today.
8.  Walk Around Khan el-Khalili Bazaar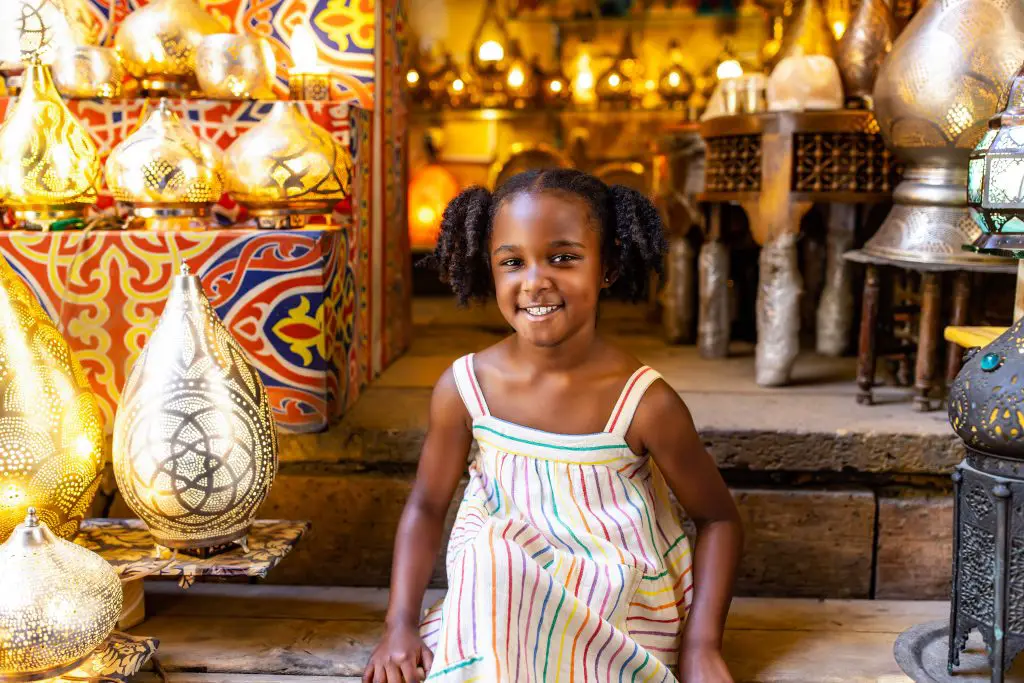 Khan el-Khalili Bazaar, the world's oldest open-air market, is still open today. It is a chaotic (but amazing) maze of colorful clothing, jewelry, trinkets, spices, and food. Take in the exciting sights, sounds, and smells while doing your souvenir shopping in Egypt's most famous souk (open-air market in Arabic).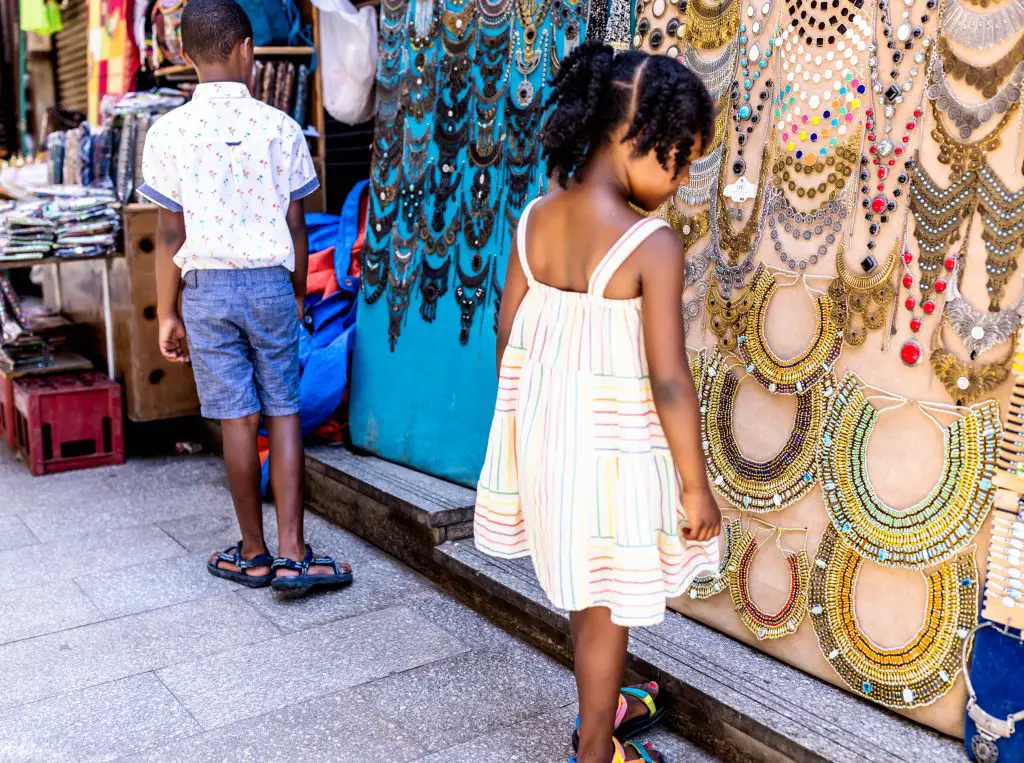 Hopefully, this list of the best things to do in Cairo has provided you with some inspiration for your next adventure in Egypt.  There's no way you can visit Egypt without spending at least a full day or two here! I absolutely loved spending time in this beautiful city. Be sure to check out my other Egypt travel guides for expert tips on planning, destinations, and more!
If you're ready to start planning your family's next adventure, the following articles will help:
Pin for later: