(Last Updated On: January 16, 2023)
This post contains affiliate links which means that if you click and make a purchase I may receive a small commission, at no cost to you. All opinions are my own.
Looking for fun things to do with kids in Nashville? We've got you covered! Tennessee's capital, often referred to as Music City, is filled to the brim with exciting things to do for the whole family.
Whether you're looking for live music and great food or unique museums and beautiful outdoor spaces to run around in, you can find it all (and more!) in Nashville.  While there are more great things to do in Nashville than I can compile into a list, I've rounded up some of my favorites to get you ready for your next family vacation.
Here's our list of fun things to do with kids in Nashville: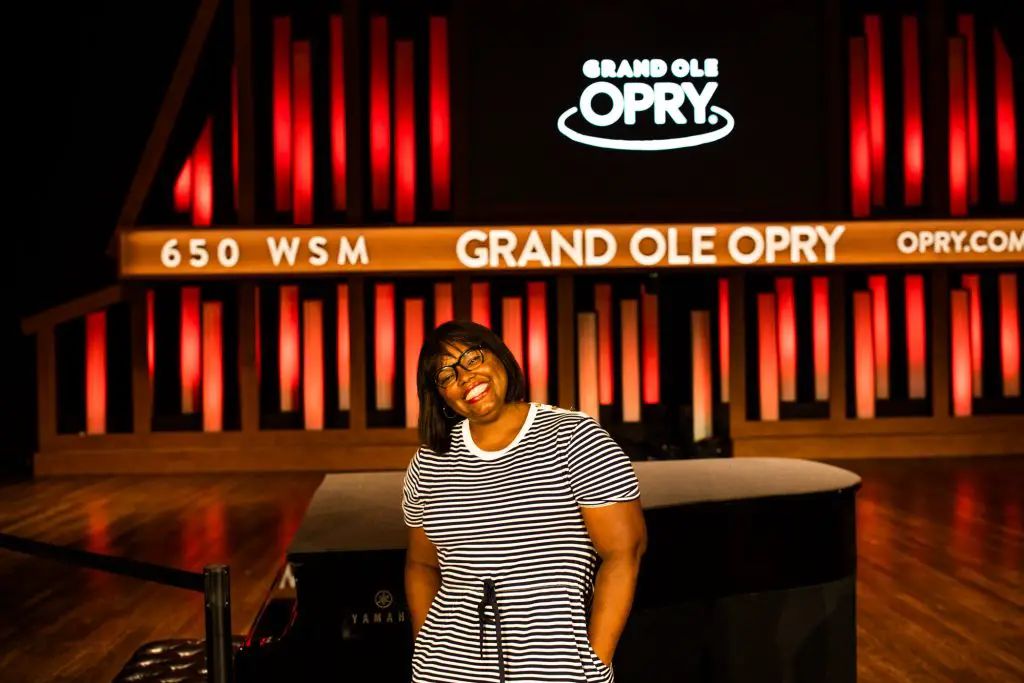 Located in the heart of Nashville, the Grand Ole Opry is one of the most well-known country music stages in the world. Although not all of us can be rock stars, a guided backstage tour of the Grand Ole Opry is sure to make your kids feel like they are.  For music lovers, nothing beats literally walking in the footsteps of country music's biggest stars. Expect to hear plenty of stories about the country music royalty and rock icons and behind-the-scenes takes on what goes on during live shows and award ceremonies. The Opry hosts a number of concerts each week, be sure to check the schedule if you're interested in checking out a live performance.
2.  Take a Self-Guided Tour of the Ryman Auditorium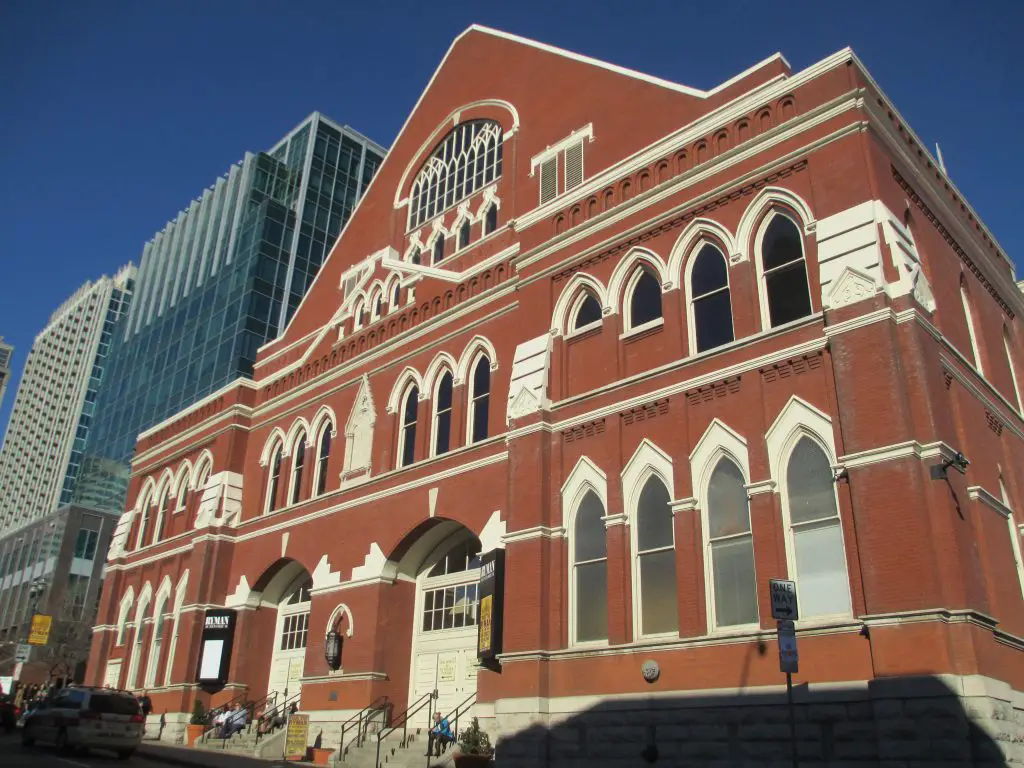 This iconic landmark, which was once a church, was also the original home of the Grand Ole Opry, besides being an iconic local landmark, Ryman Auditorium is one of the most celebrated venues in music. From Elvis Presley to Johnny Cash, some of the biggest names in music have performed at the Ryman Auditorium over the years.
A self-guided tour of the venue sparks inspiration on every corner. With stunning collections of unique artifacts and one-of-a-kind exhibits, the Ryman provides a once-in-a-lifetime experience that you won't soon forget. With so much to see, your kids are bound to find something that excites them—even if big names don't impress them!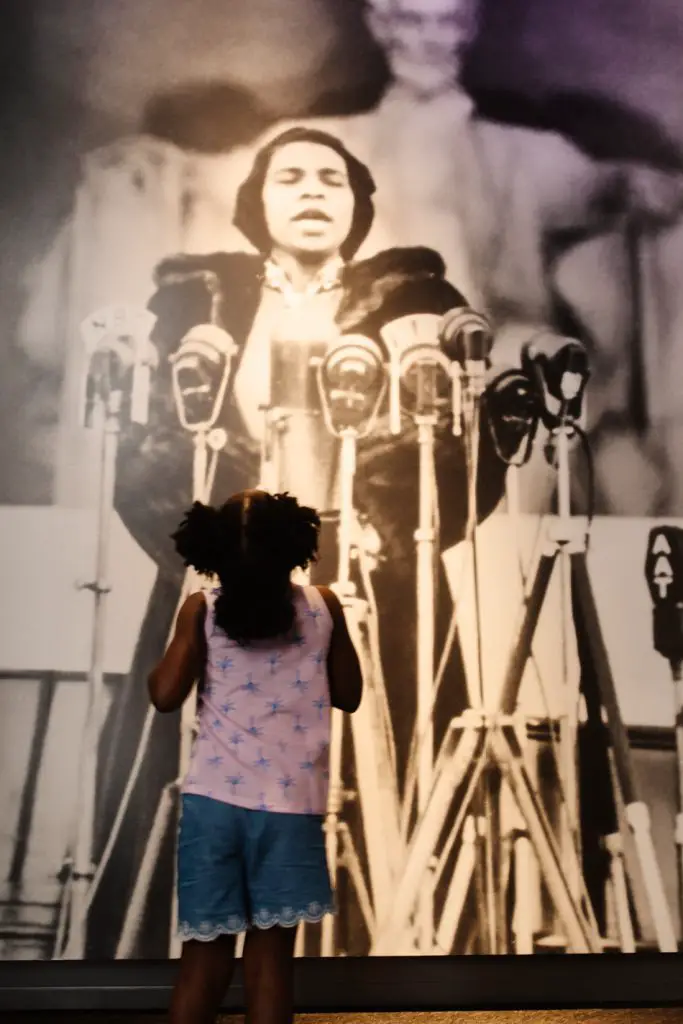 Across the street from the Ryman Auditorium is the National Museum of African American Music. This museum covers the history of African American music and its impact and influence on American music as a whole.  The interactive museum covers nearly every musical genre, from gospel and country to Rock n' Roll and hip hop. There were times during our visit when the lights would dim, and the walls along the main hallway would light up to feature videos of James Brown slithering across a stage or Prince performing his iconic hit Purple Rain.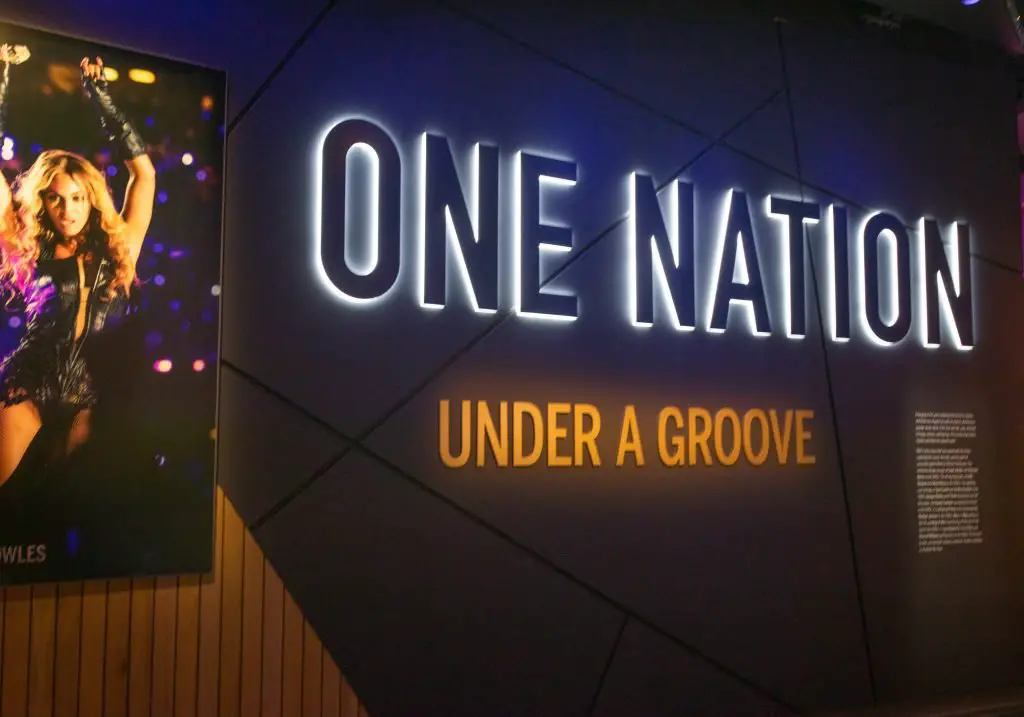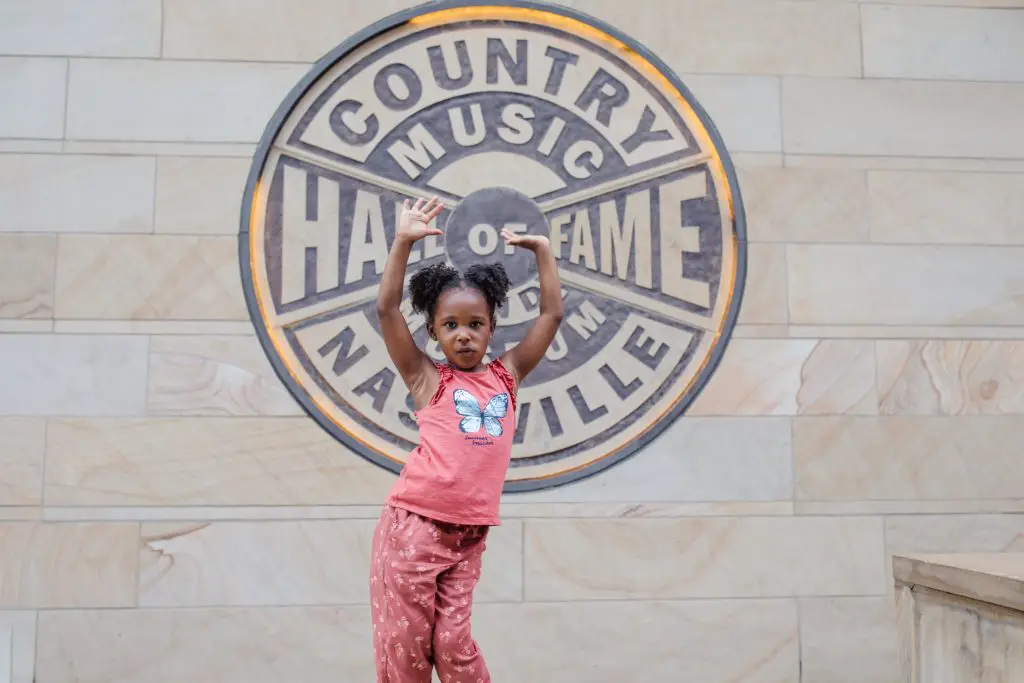 No family trip to Nashville would be complete without visiting The Country Music Hall of Fame and Museum. If you're a country music fan — or honestly, even if you're not — this spectacular Nashville staple is truly a must-see.
There are countless gallery exhibits, live performances, and educational programs that could keep anyone entertained for hours on end. There are also tons of on-site dining options and gift shops to commemorate the visit (which you know is a necessity).
5.  Enjoy Live Music While You Dine on Honky Tonk Row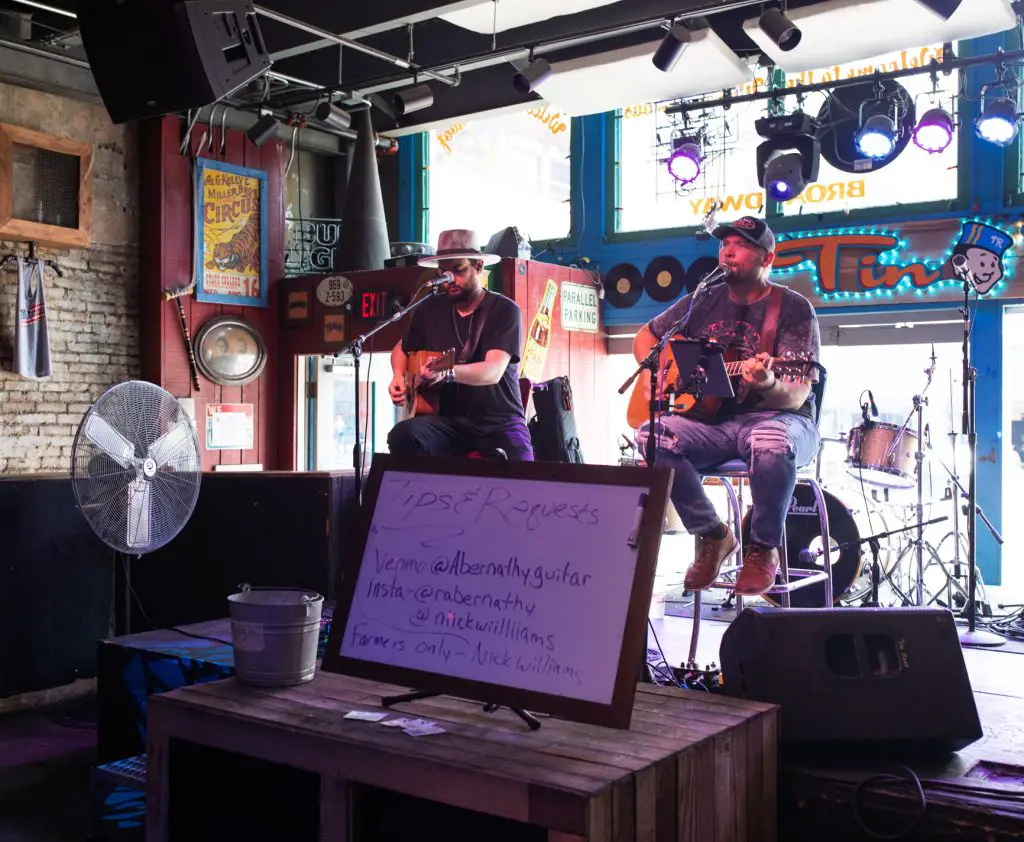 Basically the country version of Times Square in New York City, Broadway Street, better known as Honky Tonk Row is easily the most iconic strip in Nashville. If you enjoy live music, flashy lights, awesome food, and lots of hootin' and hollerin', you are going to absolutely love Honky Tonk Row.
Located on the famous Broadway Street, this kitschy strip of bars, restaurants, and popular attractions is flooded with fun and eclectic sights for the whole family to enjoy. Spend an evening here for some family-friendly fun, food, and tunes!
6.  Play With the Animals at Nashville Zoo
When it comes to finding the fun things to do in Nashville with kids, you can never go wrong with a trip to the zoo. With over 6,200 animals from 339 unique species, the Nashville Zoo offers plenty of exciting exhibits for families to enjoy.
From the extra-special Critter Encounters to the adorable Kangaroo Kickabout, this family-friendly Nashville attraction offers its guests an unforgettable experience. Whether you're traveling with toddlers or teens, there's something for everyone here.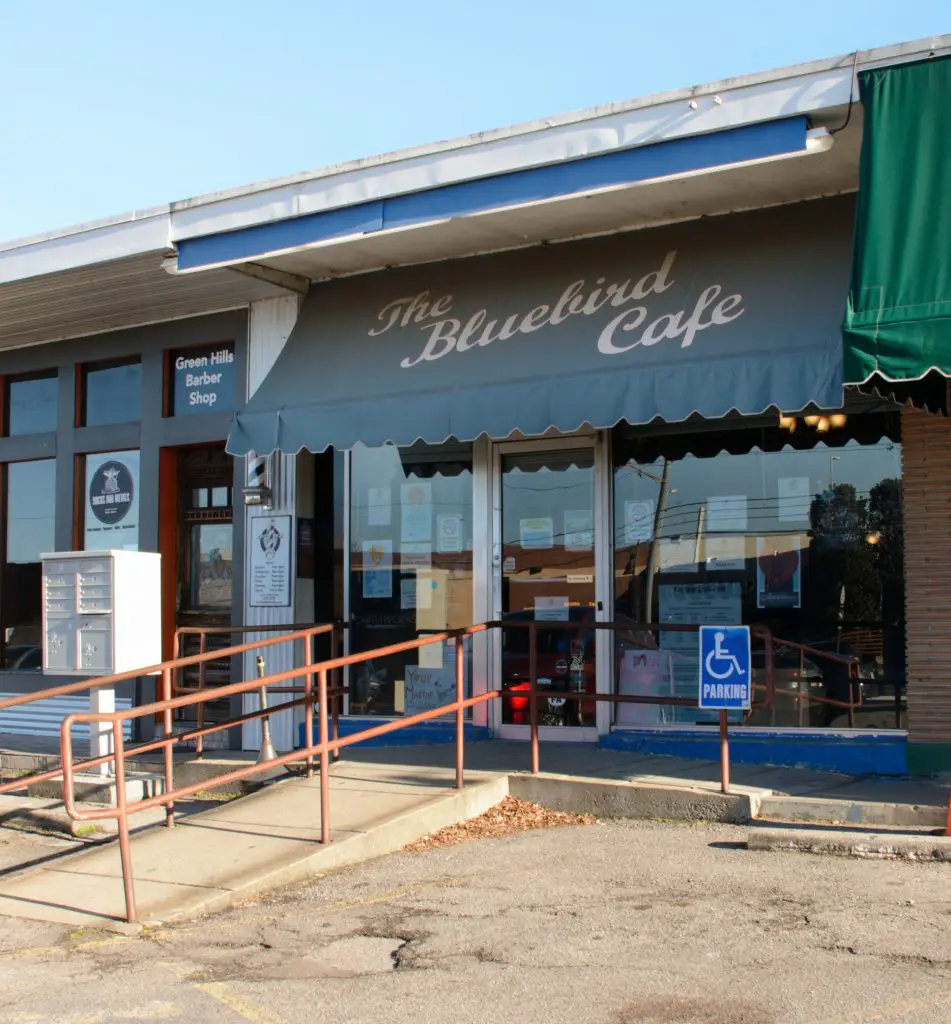 The Bluebird Café is a legendary Nashville venue that hosts artists, big and small, from around the world. Since opening its doors in 1982, this humble café has become famous for helping country stars like Taylor Swift and Dierks Bentley get their start.
Grab your family and head over to The Bluebird Café to catch a show. You might just be watching the next Taylor Swift perform! Many of the stars who performed at the Bluebird over the years still visit on a regular basis, so make sure to keep your eyes and ears open.
8. Explore the Johnny Cash and Patsy Cline Museums
Your kids might not know who Johnny Cash and Patsy Cline are, but I know you do! The Johnny Cash and Patsy Cline Museums are located right on top of one another, which makes it easy to hit both up in one afternoon.  Downstairs, the Johnny Cash Museum hosts the world's largest collection of Johnny Cash artifacts. Right above it, the Patsy Cline Museum captures the life of the legendary country music superstar with hundreds of her possessions, videos, and unique artifacts.
With a crave-worthy dessert bar located just steps from the building, you can easily persuade your kids to give the adults a little time to indulge in some iconic music history.
9. Check Out the Nashville Street Murals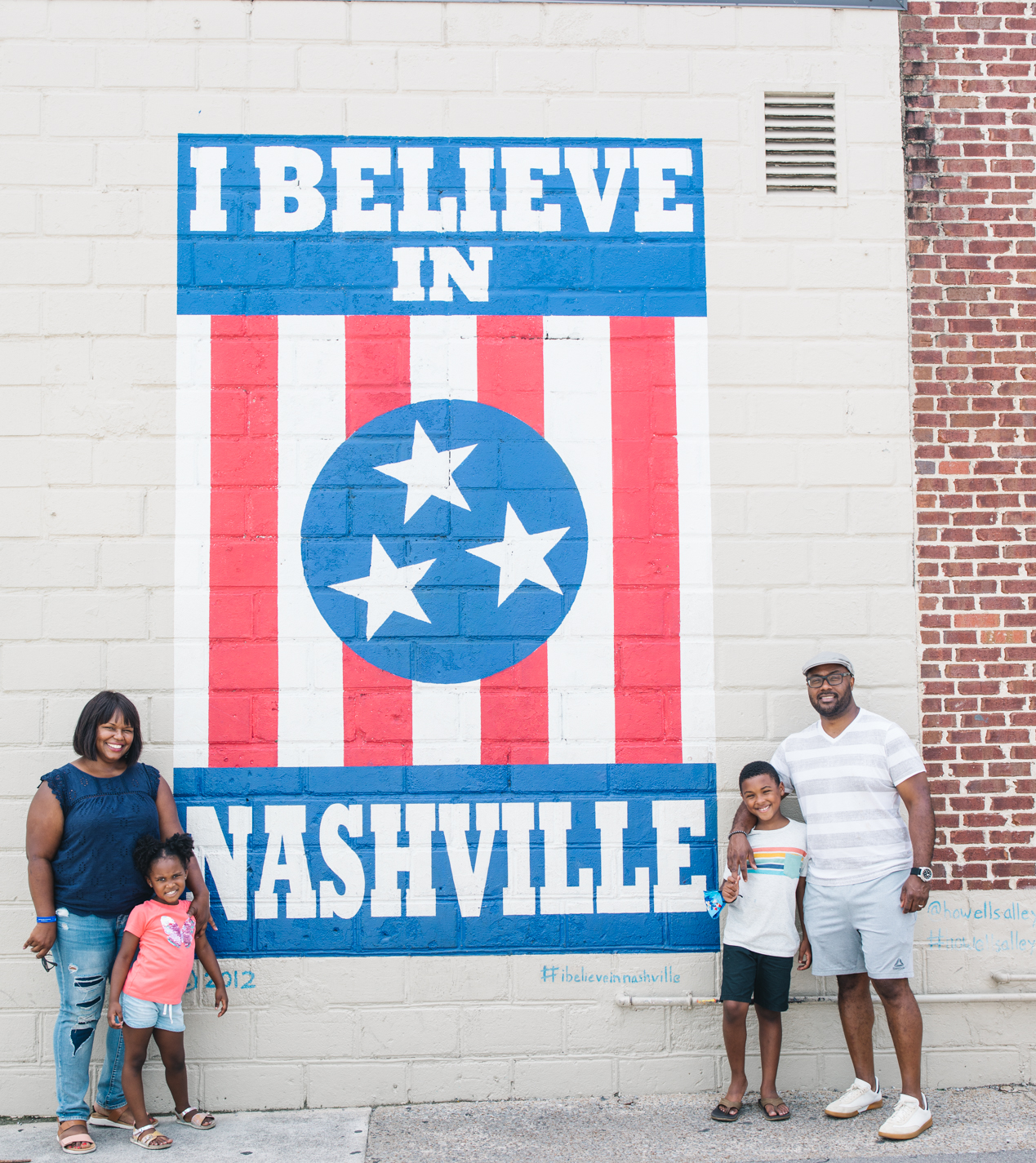 Whether you've got an Instagram-loving teen in the family or are hoping to snap the perfect family photo for your next holiday card, you're in the right place. Nashville is filled with some of the best backdrops in the US.
Created by local and international artists alike, Music City is absolutely dripping in vibrant, fun street art and murals everywhere you turn. From garage doors and old silos to the sides of restaurants and shops, Nashville is basically one giant work of art.
10.  Pay a visit to the Adventure Science Center
Nashville's Adventure Science Center is easily one of the most family-friendly museums in the US. With planetarium shows, live science demonstrations, and kid-approved exhibits, this museum has an ample supply of awesome things to check out.
If you've got little ones with you, make sure to stop at the Farting Slide for some guaranteed laughs. Yep, you read that right. It's a slide that farts every time someone slides down it, and it's a definite crowd-pleaser among the kiddos.
11.  Stock up on your Cowboy/Cowgirl Gear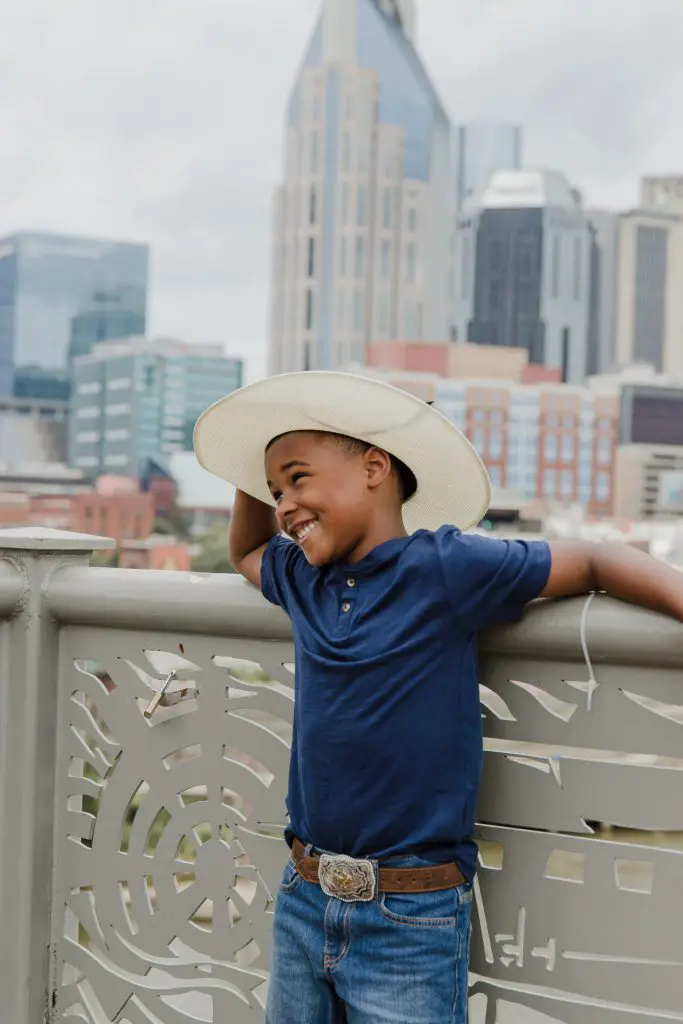 My kids saw a cool store filled with cowboy/cowgirl gear and of course we had to go in and a proper outfit.  We opted for a cool hat and belt for the kiddos. It was great fun to check out the cool clothes and try them on.  My son told me that he felt like a real cowboy after donning his new gear.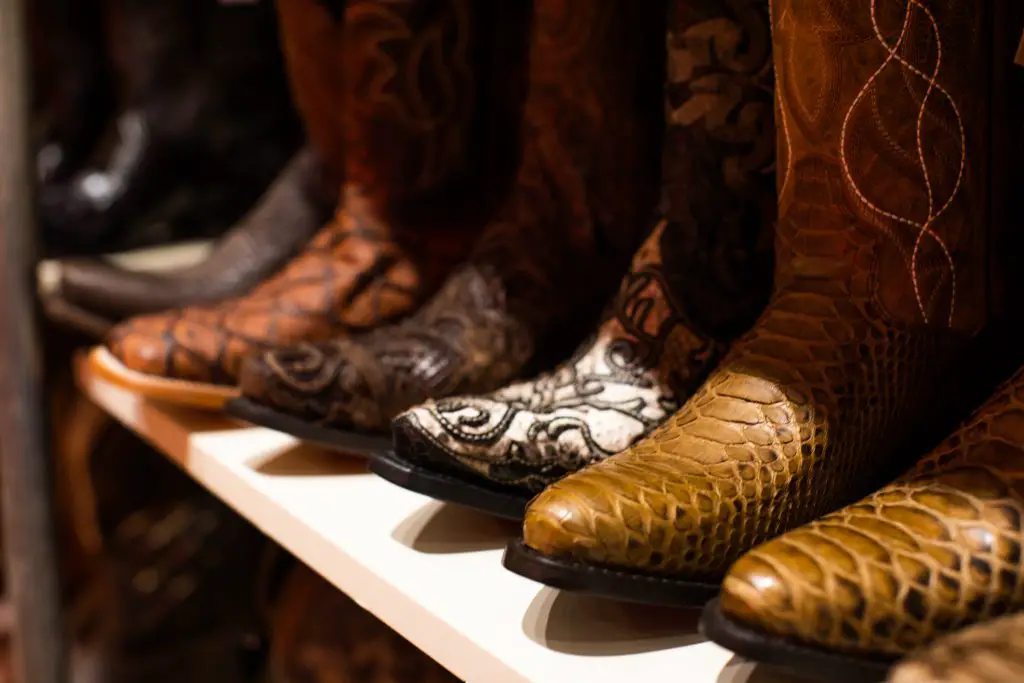 12.  Explore Centennial Park
Last, but most certainly not least, we have Centennial Park. If you need a break from the glitz and glam of Broadway, this peaceful and lush park is the ultimate respite. Centennial Park features a mile-long walking trail, a glittering lake, sand volleyball courts, a sunken garden, and the Centennial Art Center.
Oh, and did I forget to mention the full-scale replica of the Parthenon? This stunning architectural icon serves as the centerpiece of one of Nashville's most popular parks. Grab your picnic basket or a frisbee and spend a few hours soaking up the sun.
Well, there you have it. If you're heading to Nashville anytime soon, I hope this list of the fun things to do with kids in Nashville gives you some fun ideas for how to spend your trip. Whether you're here for the music, food, or museums—Nashville has something for everyone.
If I left one of your favorite family-friendly activities in Nashville off the list, let me know in the comments!
Related Articles:
If you enjoyed this post on Fun Things to do with Kids in Nashville, you might also like the following family travel articles:
Pin these things to do with kids in Nashville, TN for later: