(Last Updated On: June 4, 2023)
We love to incorporate history and culture in all our family travels when we can. In my opinion, it's always good to take the time to appreciate the hardships, triumphs, and phenomenal accomplishments of women around the world.
One of the greatest ways to do this is to check out a women's history museum in person or online. (Many of them offer a plethora of virtual programs and tours!) While there aren't nearly as many women-focused museums in the US as there should be, IMO, there are some incredible options to look into.
[Updated February 2023}
Here are the best museums in the Women's History museums to visit in the US:
1. Helen Keller's Birthplace – Tuscumbia, AL
The childhood home of Helen Keller, a renowned deaf-blind author, was turned into a museum and National Historic Landmark in 1954 to honor her remarkable life.
Helen Keller's Birthplace is filled with artifacts that tell the incredible tale of a woman who overcame tremendous adversity and made an impact on the lives of many. Keller's complete braille library and original braille typewriter still remain on display today.
2. Harriet Tubman Underground Railroad National Historical Park – Church Creek, MD
Harriet Tubman famously dedicated her life to freedom by leading enslaved people to new lives in the North. This 480-acre park located in Tubman's home state of Maryland is an ode to the Civil Rights activist's life and accomplishments.
Travel through the Harriet Tubman Byway for a scenic driving tour with over 30 sites that highlight the life and legacy of Harriet Tubman, fearless freedom fighter.  One of of the stops along the Byway is the Harriet Tubman Museum and Education Center, which is also the site of the "Take My Hand" mural by Michael Rosato.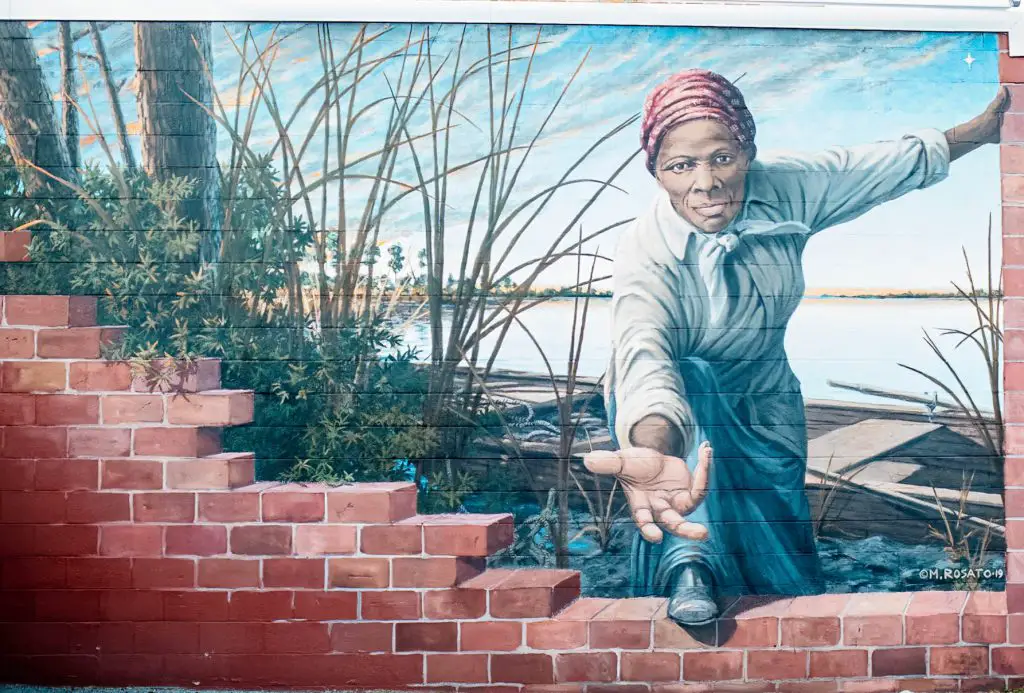 Did anyone else grow up on reruns of Little House on the Prairie? I'm not ashamed to say that I was obsessed. Whether you're a Little House fangirl like me or interested in the history of American pioneers, the Laura Ingalls Wilder House is a fantastic women's history museum to check out.
This well-preserved museum takes its guests back to simpler times and walks them through the experiences that inspired Wilder's legendary book series. The house still looks just as it did in 1957, complete with original furniture and a plethora of artifacts.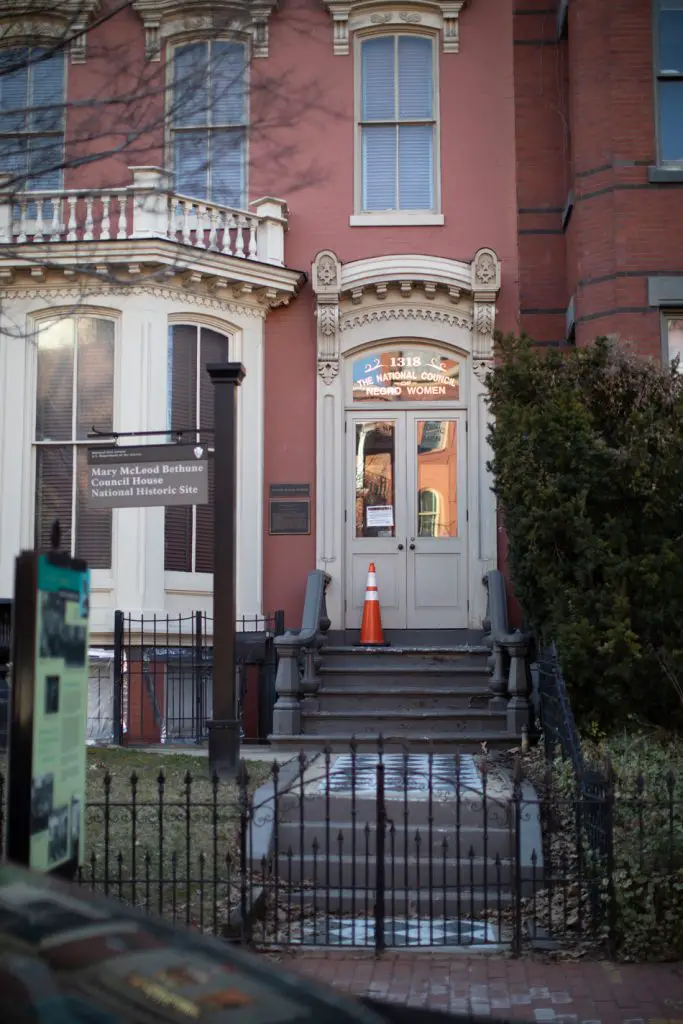 This beautiful Washington, DC townhouse was not just Mary McLeod Bethune's last home in the area. It also served as the first official headquarters of the National Council of Negro Women (NCNW), an organization dedicated to advancing the interests of African American women.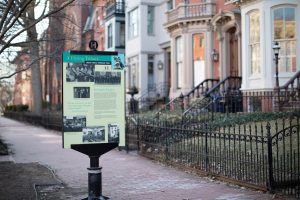 If you're looking for one of the best women's history museums for gaining inspiration, you've got to check out the Mary McLeod Bethune Council House. The Council House is currently closed but they have a  number of online programs you can participate in, as well as a virtual tour of the property.
Created in 1969, the National Women's Hall of Fame is the oldest nonprofit organization and museum in the US dedicated to the achievements of American women. Its location in Seneca Falls is no coincidence—Shirley Hartley wanted the museum to sit in the birthplace of the Women's Rights Movement.
Guests can roam through enchanting exhibits and learn all about the many achievements of some of this nation's most remarkable and daring women. You'll find that it's true what they say; well-behaved women rarely make history!
6. International Women's Air and Space Museum – Cleveland, OH
The International Women's Air and Space Museum (IWASM) is dedicated to preserving and showcasing the history of women in aviation and space. Featuring an impressive array of artifacts, artwork, and photographs, this US women's history museum seeks to inspire future generations to follow their dreams.
For out-of-towners who want to learn about the women of aviation, the IWASM hosts monthly virtual events in collaboration with incredible female speakers.
For fans of the arts,  check out the National Museum of Women in the Arts (NMWA) which is the only major museum in the world dedicated to the celebration of women's achievements in the arts. The museum is currently closed for renovation but you can view some of their impressive exhibitions and collections that pay homage to female artists of the past and present online.  If you've ever been to an art museum and wondered 'where are all the female artists?!' then this is the women's history museum for you.
I hope you enjoyed learning more about some of the best women's history museums in the US! You never know when you'll decide to take a trip to Chicago or a day trip to Washington, DC, so bookmark this page to keep in mind next time you're looking for an awesome women's history museum to explore.
If you found this post on Best US Women's History Museums, you might also like:
Pin this guide on the best Women's History Museums to visit in the US for later: