(Last Updated On: September 14, 2022)
If you're planning a trip to Colorado, a stop at the charming town of Estes Park is a must. Best known as the gateway to Rocky Mountain National Park, this enchanting mountain town promises to take your breath away from the moment you enter. From exploring one of the country's most captivating national parks to perusing the quirky local shops, there are plenty of things to do in Estes Park, Colorado, for all types of travelers.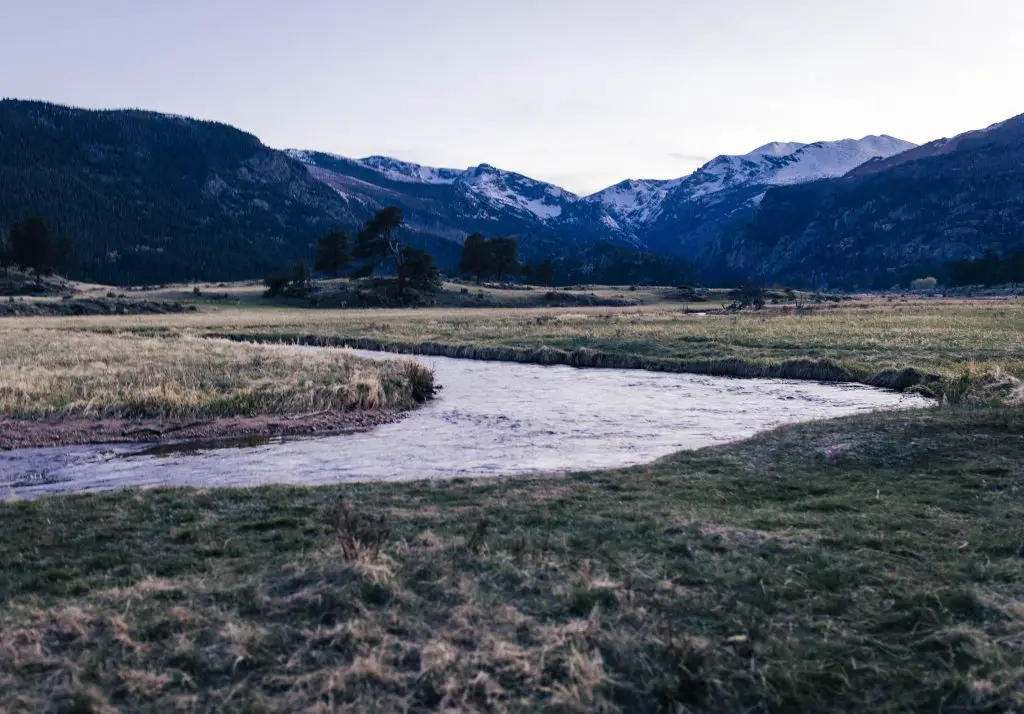 My first visit to the town was an epic solo trip for a travel photography mentorship. I quickly fell in love and am now in the process of planning a family trip so I can introduce my kids to the beauty of Estes Park. Stay tuned to learn more about one of Colorado's most underrated towns and discover some of the best things to do in Estes Park!
Where is Estes Park, Colorado?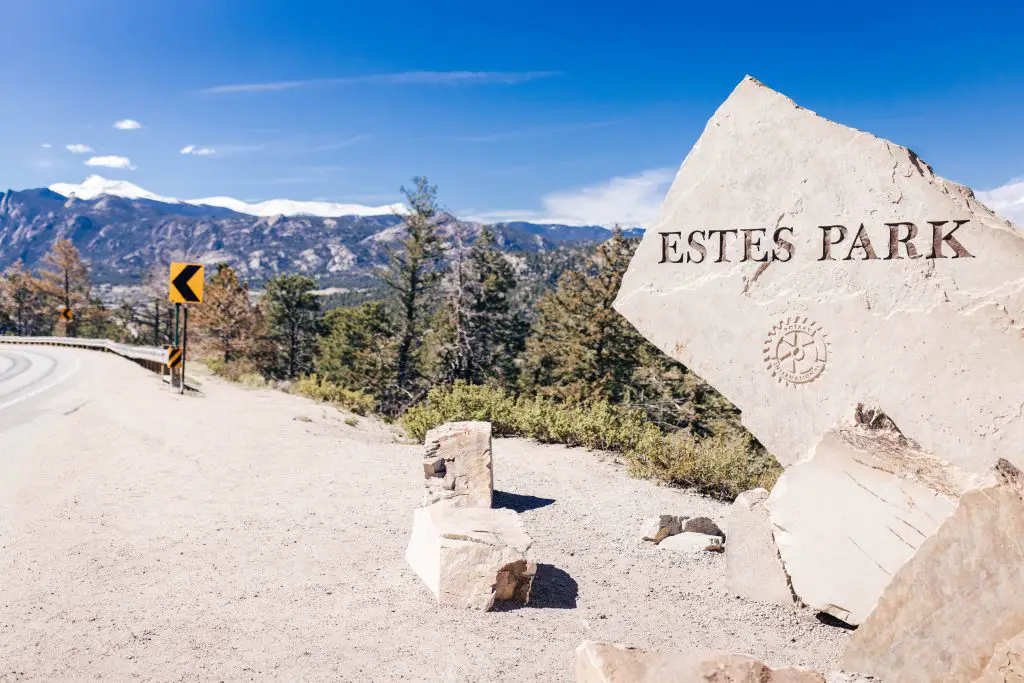 Estes Park gained its iconic nickname, "The Gateway to the Rockies," for its convenient location just outside of the eastern entrance to Rocky Mountain National Park. The town is located just 90 minutes from Denver, making for a breezy (and wildly scenic) drive from the airport.
Adventurers from around the country choose to stay in Estes Park for easy access to the national park, then quickly realize that this majestic town is a destination in itself. Home to unparalleled natural beauty, endless outdoor adventures, and an abundance of wildlife, Estes Park is truly one of a kind.
10 Amazing Things To Do in Estes Park, Colorado
If you're looking for exciting things to do during your stay, you won't be disappointed. Whether you're traveling with kids, a partner, or on your own, Estes Park has something to offer for everyone. You can expect to leave feeling relaxed, rejuvenated, and inspired!
Here are 10 of the most amazing things to do in Estes Park, Colorado:
1. Explore Rocky Mountain National Park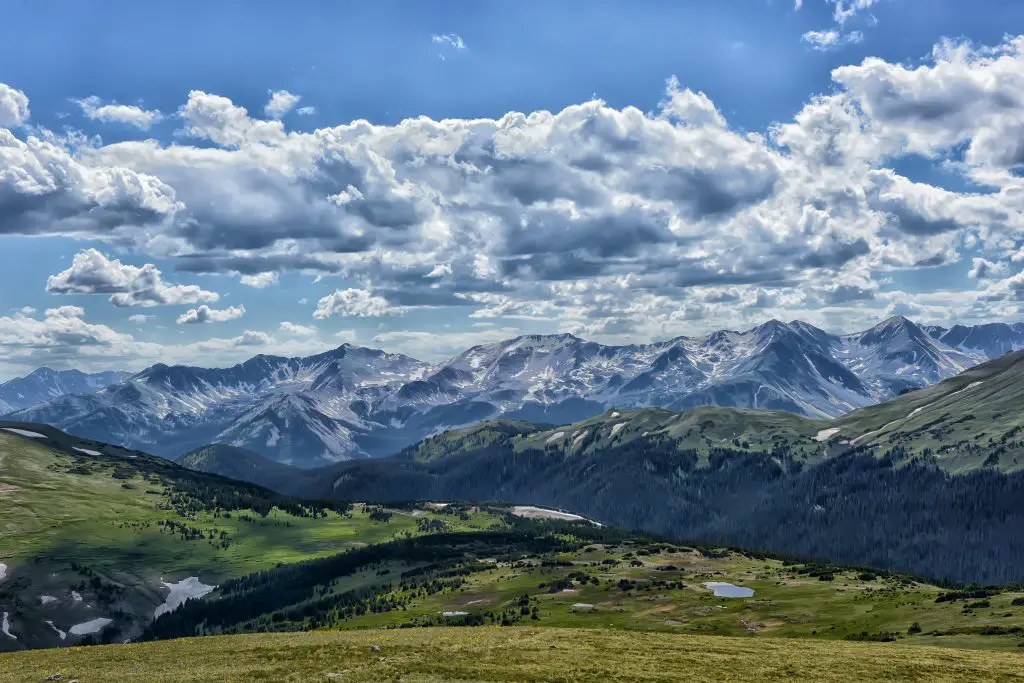 I'm starting this list off strong with the most popular reason to visit Estes Park—the world-famous Rocky Mountain National Park. Hundreds of majestic peaks, valleys, and alpine lakes await your visit. With a wide array of hiking trails ranging from easy to strenuous, there are endless ways to explore this national treasure.
2. Visit Open Air Adventure Park
Looking for a challenge and an adrenaline rush? Test your skills on the exhilarating ropes course at Estes Park's Open Air Adventure Park.
3. Enjoy Lunch at the Famed Stanley Hotel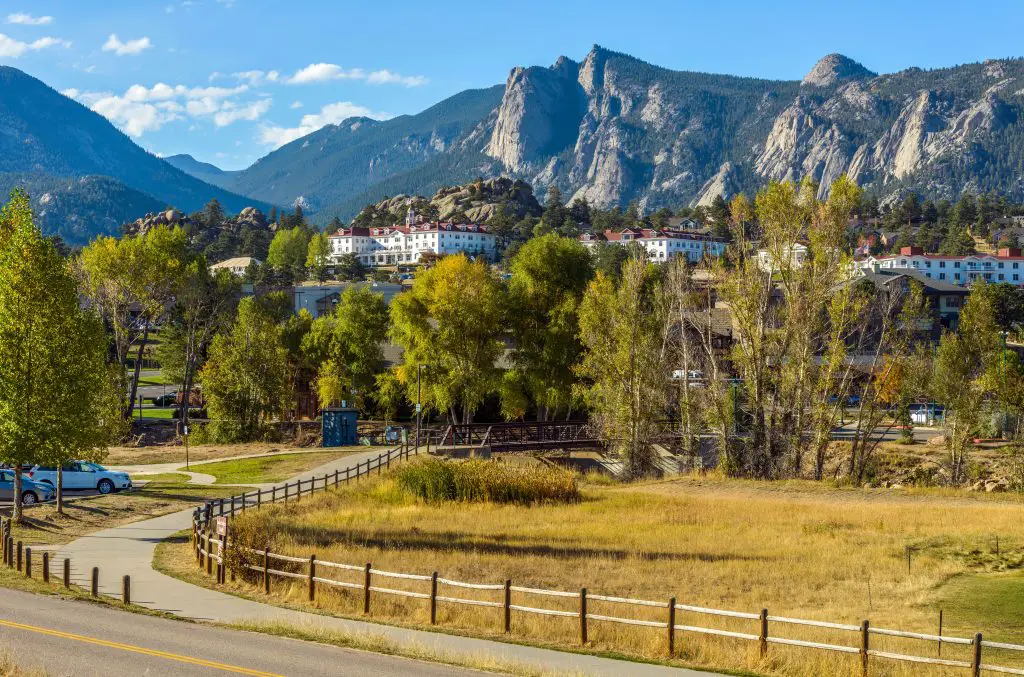 The Stanley Hotel rose to infamy after serving as the inspiration behind Stephen King's The Shining. Each year, thousands of curious visitors flock to the hotel to learn of its storied past. If you aren't up for an overnight stay, consider enjoying lunch at one of the four delicious on-site dining options.
4. Check Out the Local Shops
Downtown Estes Park is home to a plethora of unique local shops, from gift shops to candy shops and more. Support the community during your stay by shopping local for your souvenirs.
5. Go Horseback Riding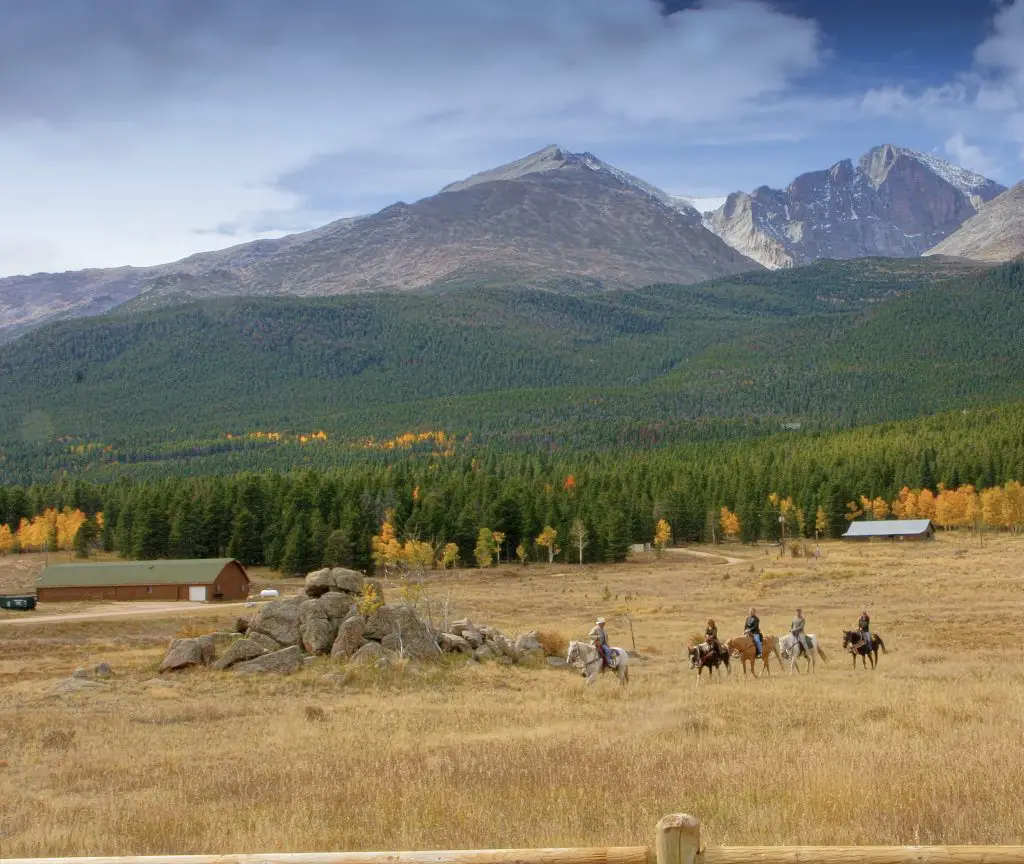 When in Colorado, get your cowboy/cowgirl! Horseback riding is always a fun family activity, but the scenic views in Estes Park turn this into a next-level adventure.
7. Go Indoor Rock Climbing
If you're visiting Estes Park with kids, indoor rock climbing at Estes Park Mountain Shop makes for a wonderful rainy day activity. The staff provides climbing shoes and harnesses for adults and children aged two years and older.
8. Spend the Day at Lake Estes
Looking for free things to do in Estes Park, Colorado? A day at Lake Estes guarantees to be a treat. Take a relaxing stroll around the lake to bask in the sunshine and check out the local wildlife, then finish with a picnic on the lake's beach. You could even rent a kayak or paddleboard if you're looking to get on the water!
9. Treat Yourself at You Need Pie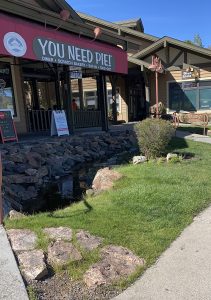 With over 1,600 Google reviews, it's safe to say this gem is a local staple. You Need Pie is known for its award-winning pies. I stopped in for a taste of the apple raspberry pie and it was sweet and tart and overall amazing. So when your in town, do yourself a favor and listen to the sign!
10. Get a Bird's Eye View of Estes Park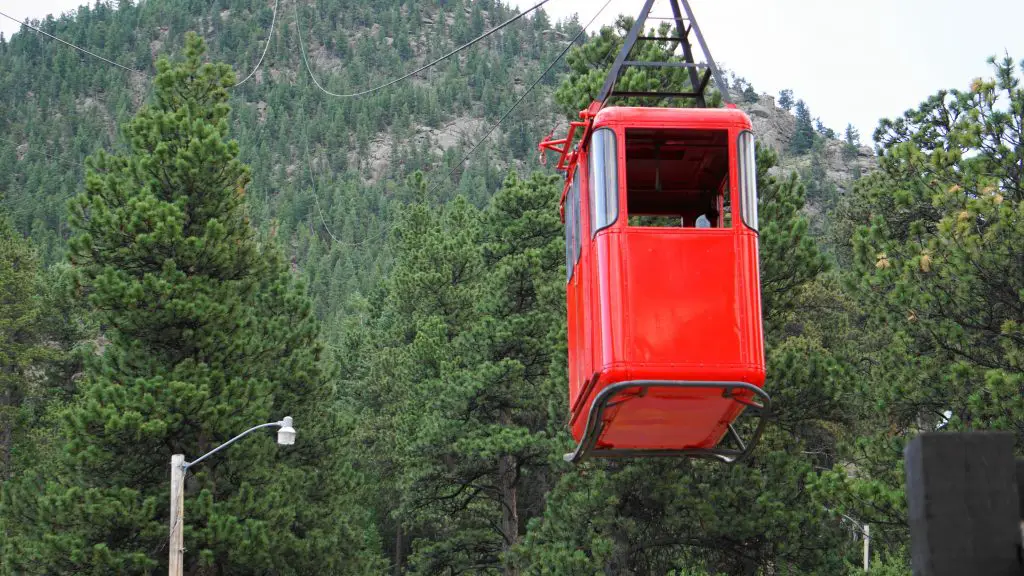 If you're looking for a relaxing way to explore the area, a ride on the Estes Park Aerial Tramway is a perfect choice. Enjoy sweeping views of Estes Park as you cruise up to the Prospect Mountain summit.
11. Finish the Day With Drinks
After a long day of exploring on foot, there are several great places to grab a drink in Estes Park. Choose from the famous., Snowy Peaks Winery, Estes Park Brewery, or Rock Cut Brewing Co. to enjoy a cocktail or beer with a view.
I hope this guide on the best things to do in Estes Park, Colorado has helped to provide inspiration for your next adventure! If you're looking for more beautiful fall destinations in the US for families, be sure to check out my latest blog posts. Bon voyage.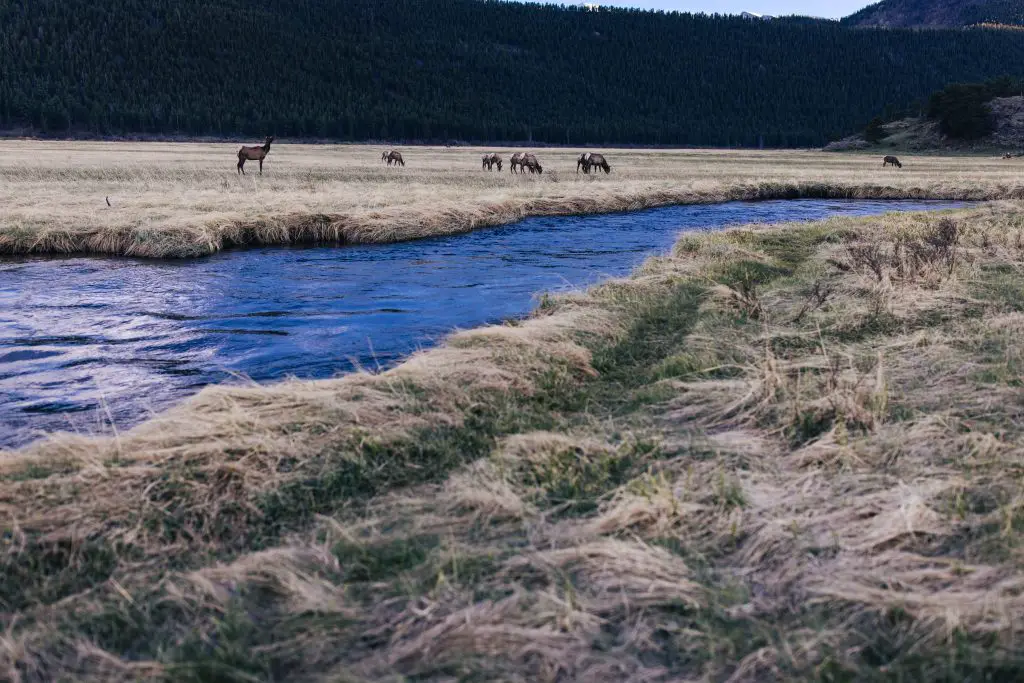 If you found this post on fun things to do in Estes Park Colorado helpful, you might also like:
Pin for later: