(Last Updated On: May 16, 2023)
This post contains affiliate links which means that if you click and make a purchase I may receive a small commission, at no cost to you. All opinions are my own.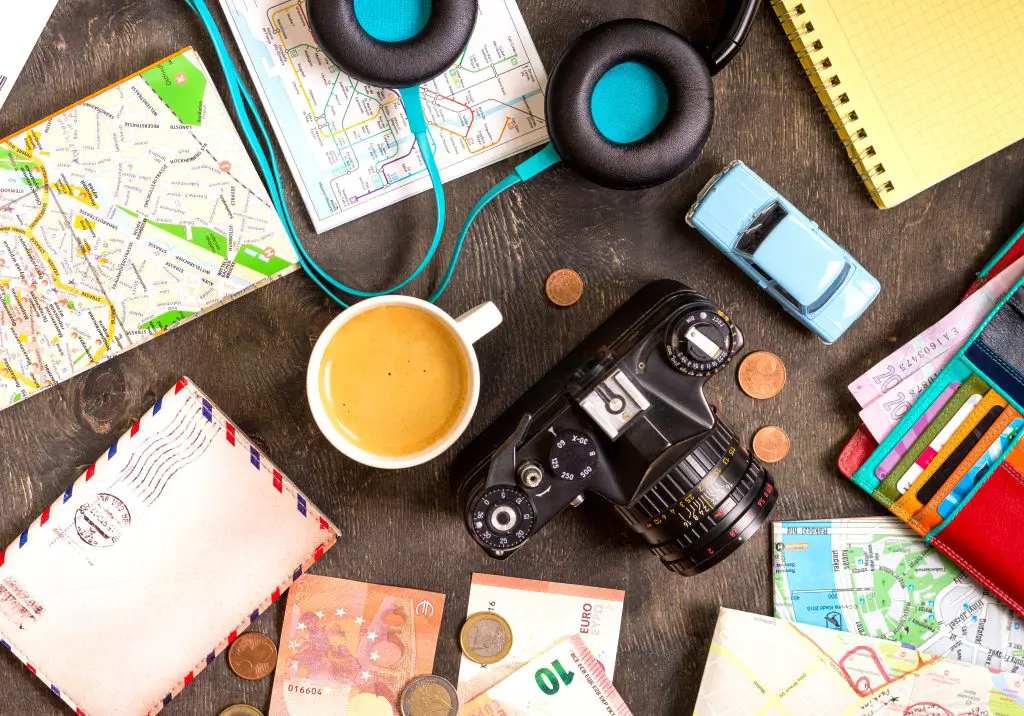 You just booked an epic international adventure for your family!! Way to go!!! Before you slip into vacay mode, you need an international checklist for travel! There are a few planning steps that are an essential part of traveling abroad. But have no fear; I've got you covered.
Here's an experienced-based, detailed checklist of essential things to do to prepare for international travel checklist.
After you tackle the items from this checklist, you'll be ready for international travel.
1. Make sure your passport and visa are current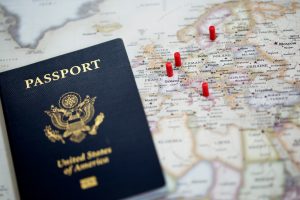 Be sure to check the expiration date on your passport months before your trip. If it needs to be renewed, click here for all the required U.S. Department of State forms. If you need a passport for your little one, the application process is a bit different from securing a passport for an adult. My blog post How to Apply for a Passport for Kids contains some helpful information.
Conduct research months before your trip to determine if the country you're visiting requires a tourist visa. Visa requirements can be complicated depending on the country you're from and the country you're visiting.
A good way to check the visa requirements from the states is to use the U.S. State Department's Country Information Page. You can key in the name of the country you're planning to visit to determine if a visa is required for entry and read travel advisories, alerts, and quick facts. Another good way to check visa requirements is to find the destination's website for their embassy in your country.
For example, if you live in the U.S. and want to travel to Brazil, find the Embassy of Brazil in the United States (Washington, DC, is home to several embassies). Once you've pinpointed the embassy's website, there should be a list of visa requirements for US citizens who want to visit Brazil on their site.
If you're planning to apply for a visa on arrival, be sure to bring all the required documents.
2. Register your trip
If you're a U.S. citizen, it's always a good idea to register your trip and itinerary with the U.S. Department of State's STEP (Smart Traveler Enrollment Program). Once registered, you will receive travel alerts and warnings via email about your travel destination if something happens. You can also periodically check for up-to-the-minute information regarding long-and short-term conditions that might pose a threat to American travelers in the region.
3. Check health and vaccination Recommendations
Shortly after you've chosen your destination, you should check the vaccination recommendations. Some vaccines, like the COVID vaccine, require multiple injections that have to be administered weeks before they become effective.
4. Pay bills and call credit card companies to inform them you will be abroad
Since nobody wants to think about paying bills while on vacation, it's probably best to pay your bills or schedule your payments before departure. Also, decide which of your credit cards are the best for traveling and using internationally (lowest international exchange fees, travel perks, etc.). Once you've narrowed down which cards to take, call the credit card companies to inform them of your travel dates and planned destinations to avoid fraud alerts or freezes on your card.
5. Make arrangements for mail and other scheduled deliveries
I frequently use the United States Postal Service Hold Mail Service to stop the delivery of all mail while we're on vacation. The Hold Mail Service website allows you to select the days you will be away and gives you the option to either pick your mail up from the post office once you return or to have your mail bundled and delivered on a date of your choosing.
Additionally, I also check with Amazon to ensure that my monthly subscription deliveries are moved to a day before we leave or after we return from vacation.
6. Fill prescriptions and label them properly
Make sure that you have an ample supply of your needed prescriptions. Keep your meds in the prescription bottle that has your name on it. And make a copy of the information on the prescription bottle and pack it in your carry-on or personal bag for your records.
The Transportation Security Administration's website provides up-to-date rules and regulations on how to pack and carry your medication. You can also check the Country Specific Information section of the U.S. State Department's website to ensure that the government at your destination hasn't deemed your prescription drug illegal.
7. Prepare your travel documents
Before leaving the house, print out all of your travel documents (boarding passes, itineraries, etc.) and keep them in one place. I usually place our documents in my personal bag or carry-on. I usually make an additional copy of the information page of our passports to leave with a family member for safekeeping.
8. Choose a communication plan
Most cell phones will not work overseas. There are a few solutions to this issue. You can check with your cell phone service provider and sign up for their international plan. You can also unlock your phone and purchase a SIM card once you arrive at your destination. Lastly, you can purchase a prepaid mobile phone in the country you're visiting. I bought a prepaid cell phone during my first visit to China. It made communicating with my friends that live in China so much easier. And I was able to use the same phone on my second visit.
Additionally, if you opt for an international cell service plan, I highly recommend that you and your family and friends download Whatsapp or Viber apps (both use text messaging and voice-over IP technology) so you can talk, text and share pictures for free while abroad.
9. Buy an international plug adapter
If you're planning to use any electronic devices while abroad, purchase and pack an international plug adapter.
10. Buy travel insurance
Travel insurance costs approximately 10% of the overall cost of the trip. As a general rule, I purchase travel insurance for all of our international trips and any domestic flight that costs more than $500. Having travel insurance can give you peace of mind while abroad. For my last few international trips, I've used Allianz for travel insurance.
There you have it, a quick international travel checklist of a few things to do before your next family vacation abroad. If you found this post on International Travel Checklist for Families helpful, you might also like:
Pin for later: