(Last Updated On: November 29, 2022)
If you're planning a trip to Egypt, a stop in Aswan is a definite must. This incredible city sits on the east bank of the Nile River and is filled with historic charm, rich culture, and seriously epic things to do.
My family flew into Aswan from Cairo for our Nile River cruise and spent the day touring the city before we boarded the boat. During the visit, our tour guide invited us to watch a traditional Bedouin wedding celebration, which was a truly enchanting experience.
One thing I will say is that we visited Aswan in the middle of July when temperatures were upwards of 115°F, and y'all—it was HOT. If I could offer one piece of advice, I would avoid booking a trip to the desert during the hottest month of the year — July, when we went.
Even though we spent the day drenched in sweat, my family thoroughly enjoyed our time in the fascinating city of Aswan. From touring ancient temples to meeting a local family's pet crocodile (yep, you read that right), our visit to Aswan was filled with unforgettable memories. Today, I'm sharing the best of them with you.
Related article – Things to do in Cairo, Egypt
Map of Things to do in Aswan, Egypt
Best Things to do in Aswan, Egypt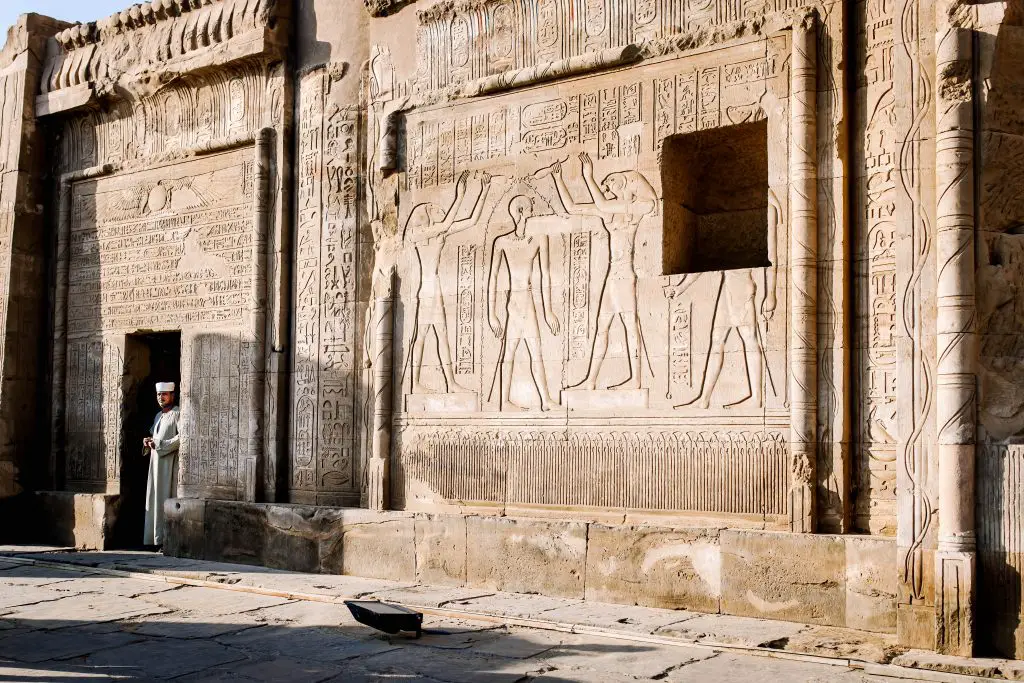 Here are the best things to do in Aswan, Egypt:
Visit the Temple of Kom Ombo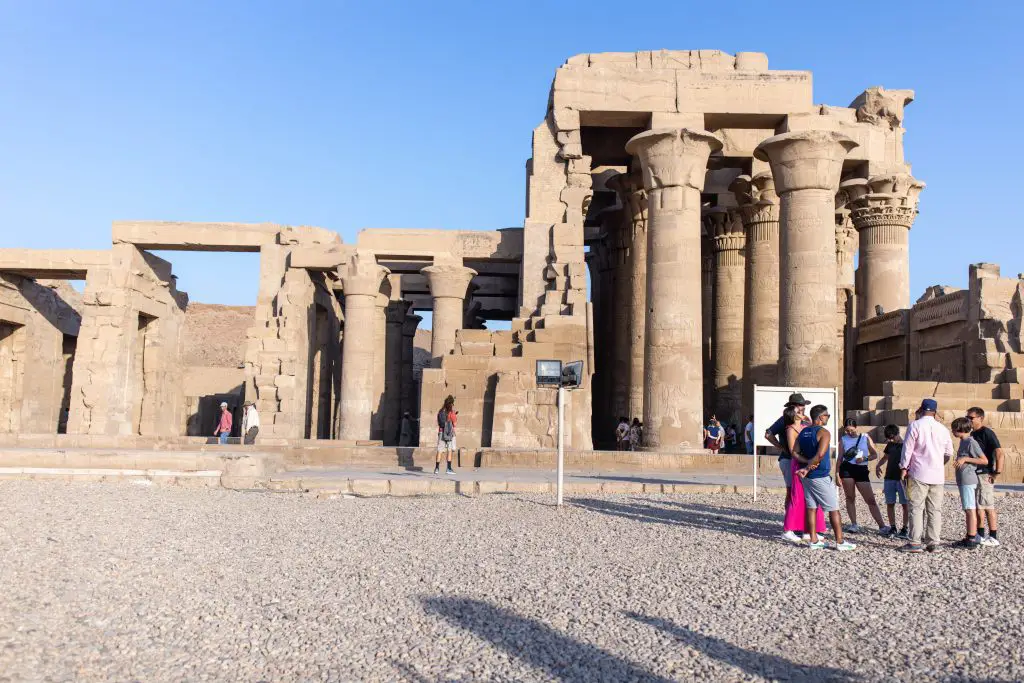 Located roughly an hour from Aswan, the Temple of Kom Ombo was built during the Ptolemaic era for the Egyptian gods Sobek and Horus. One of the main reasons why this temple is such a popular tourist attraction in Egypt is how incredibly well-preserved it is compared to other ancient temples. You can easily plan a day trip here from Aswan and I highly recommend it!
Check Out the Crocodile Museum
If you're planning a day trip to Kom Ombo, you can't go without checking out the Crocodile Museum. Sobek, a Egyptian god, had the body of a human with the head of a crocodile. To this day, the crocodile is a symbol of worship for the Egyptians and especially in Aswan. The Crocodile Museum in Kom Ombo features 22 mummified crocodiles on display, along with plenty of ancient artifacts to see and learn about.
Explore the Nubian Villages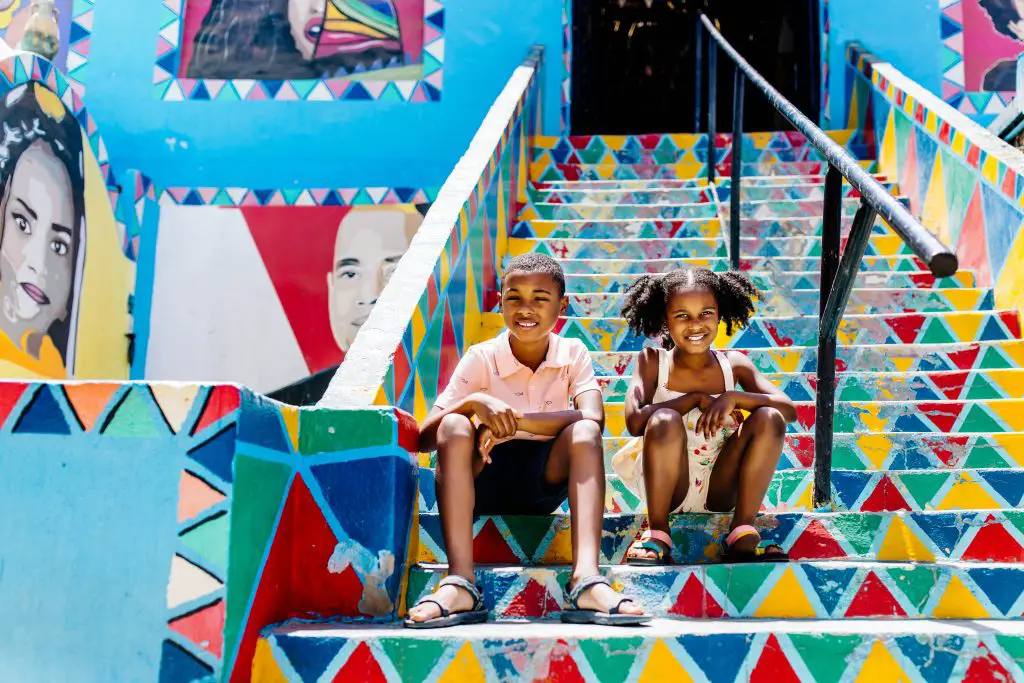 The Nubian Villages are easily the most popular tourist attraction in Aswan and it's easy to see why. The vibrant, pastel-colored houses that paint the villages make the whole area look like a fantasyland. While the stunning architecture is reason enough to visit, the friendly local people also have their own unique culture that is fascinating to learn about.
Related article — Guide to the Nubian Villages
Take a Day Trip to Abu Simbel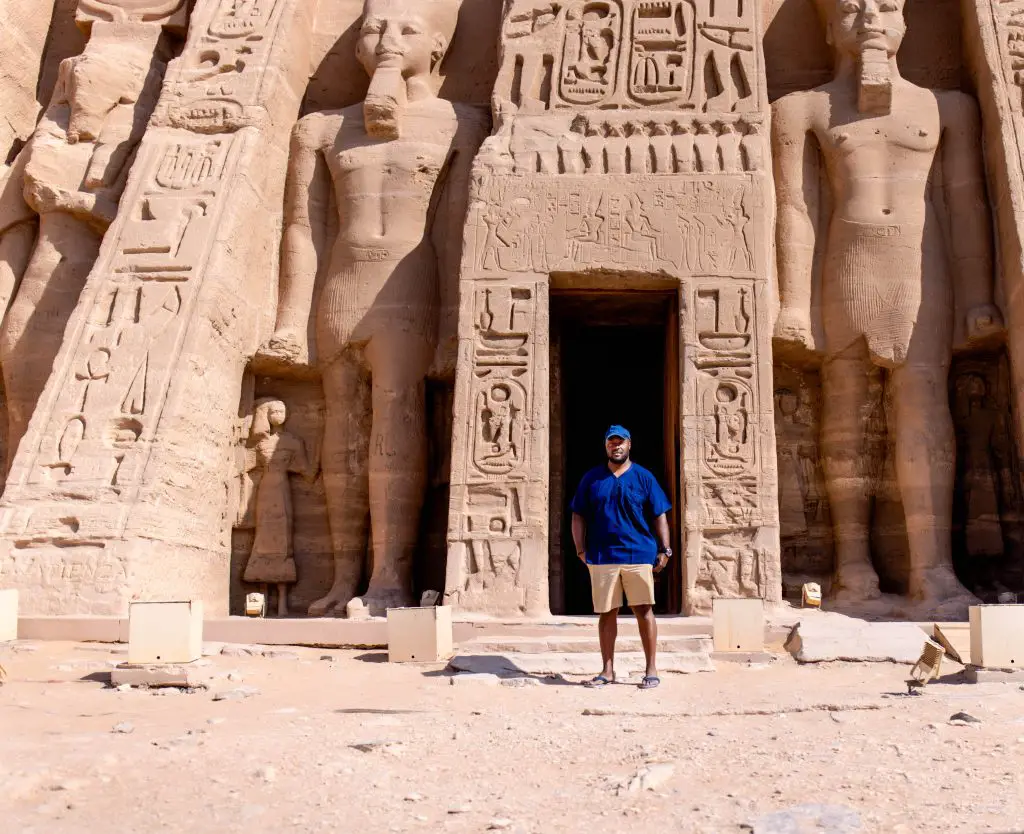 The Abu Simbel temple complex was carved into the Nubian cliffs in honor of Ramesses II, one of the most powerful and celebrated pharaohs of Ancient Egypt. The temples took over 20 years to build and will take your breath away. Abu Simbel is around three hours from Aswan by car or bus, but trust me—it's worth it.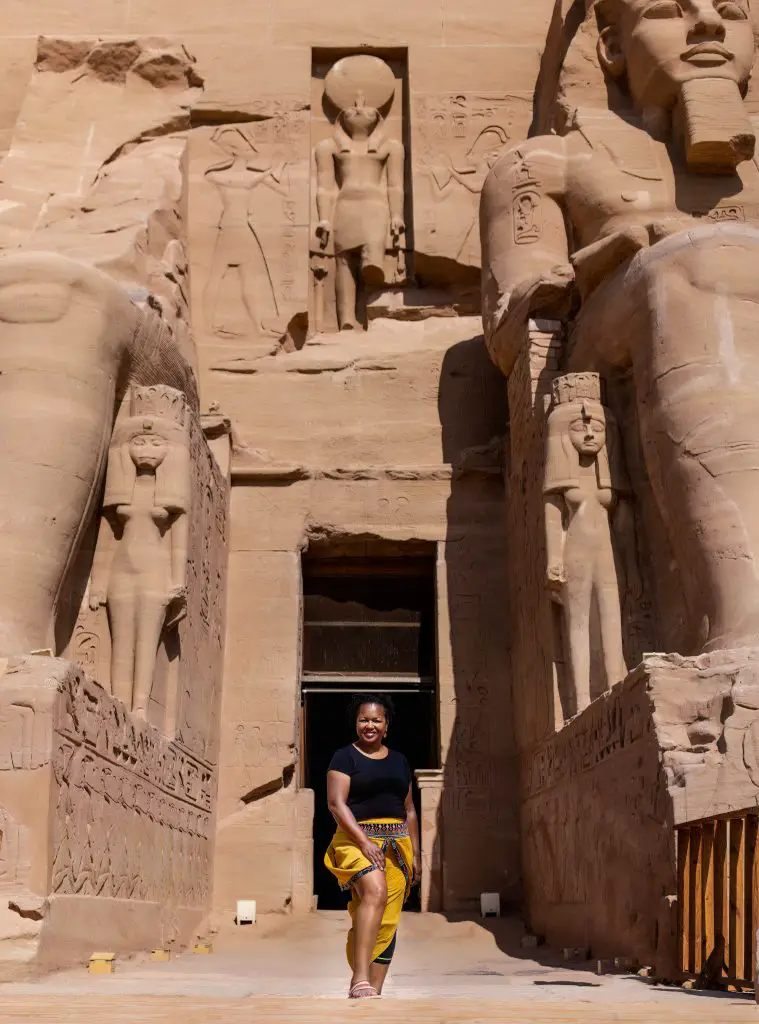 Visit an Alabaster Factory
Alabaster is a fine-grained gypsum that has been used to construct everything from monuments to small carvings for centuries. During a trip to Egypt, you'll find hand-carved alabaster statues at many of the marketplaces. If you have the time, I highly recommend making a stop at an alabaster factory to witness the fascinating process of how the stone is shaped and processed to make exquisite art pieces.
Cruise on a Felucca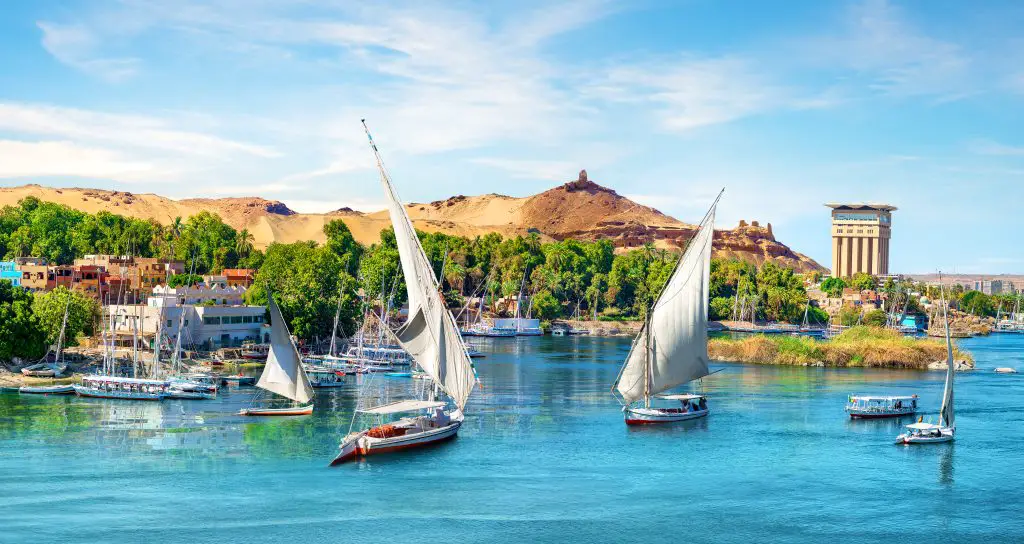 You can't travel to a city on the Nile River without sailing on a felucca boat. It's basically a rite of passage and definitely a bucket list activity. Feluccas are wooden boats that are manned completely by hand – they don't have engines or sails. Cruising down the Nile on a felucca is the perfect way to take in the stunning views all around you.
Take a Water Taxi to Philae Temple
There are few things more enticing to a traveler than an ancient temple tucked away on an island, only accessible by boat. I felt like Indiana Jones about to uncover hidden treasure as we cruised to the enchantingly beautiful Philae Temple. Built to honor the Goddess Isis, the Philae Temple contains the last hieroglyphics ever carved in Ancient Egypt, making it a must-see attraction during your visit to Aswan.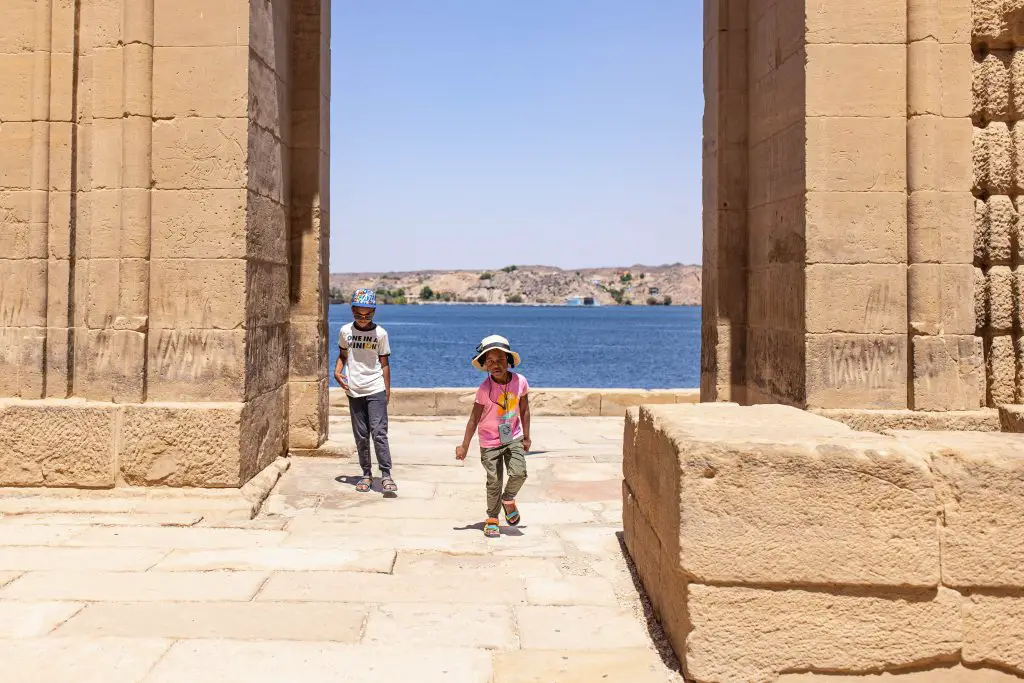 I hope you enjoyed this blog post on the best things to do in Aswan, Egypt! Stay tuned for more Egypt travel guides coming soon and be sure to drop your thoughts in the comment section. Did I miss anything? Have you ever visited Aswan? Let me know!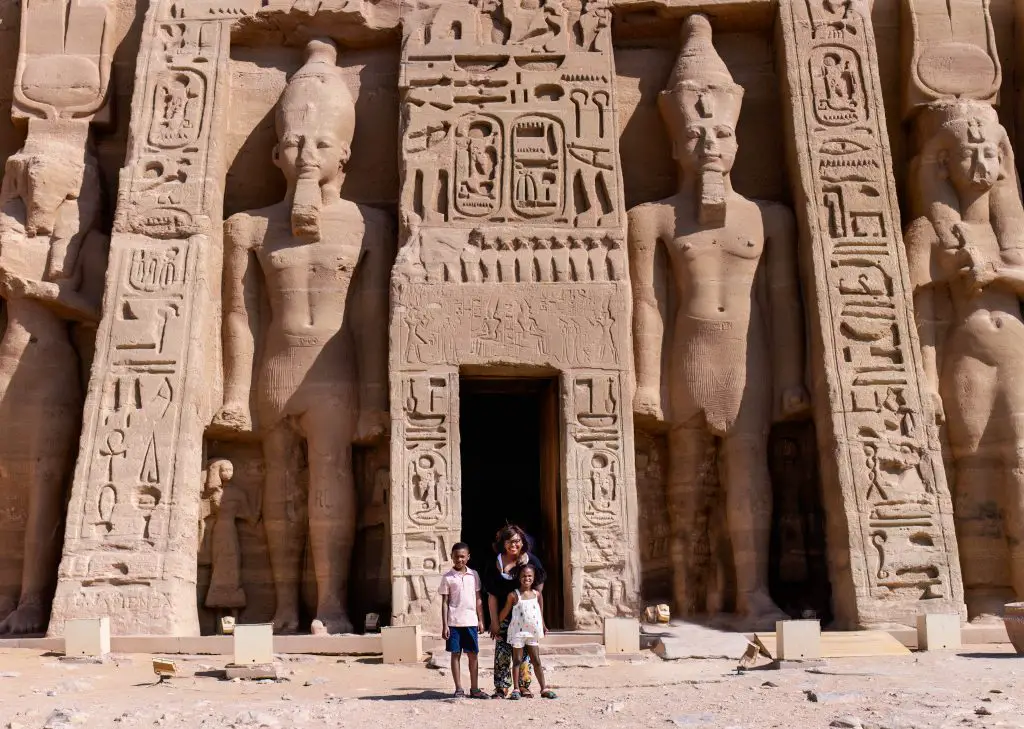 If you're ready to start planning your family's next adventure, these articles will be helpful:
Pin for later: