(Last Updated On: October 1, 2022)
As a parent to two young children, I work to include fun lessons on history and culture when and wherever we travel. But most of our history lessons start right here at home in the Washington, DC area.  And I've found that my little ones remember history lessons best when it comes alive. With all of the museums, monuments, and national historic sites in Washington, DC, there's no shortage of ways to teach our children about national leaders and American history.  
If you're visiting the DC area and would like to include some lessons in Black History and culture, this city will not disappoint.  I've compiled a list of my top 7 sites to learn about Black History in Washington, DC. These attractions will be sure to add to the history lessons that are already available in every corner of this beautiful metropolis.
Here are my top 7 sites to learn about Black History in Washington, DC, organized by neighborhood:
7 Best Sites to learn about Black History in Washington, DC
Anacostia Neighborhood, SE
1. Frederick Douglass National Historic Site at Cedar Hill
Address:  1411 W Street, SE, DC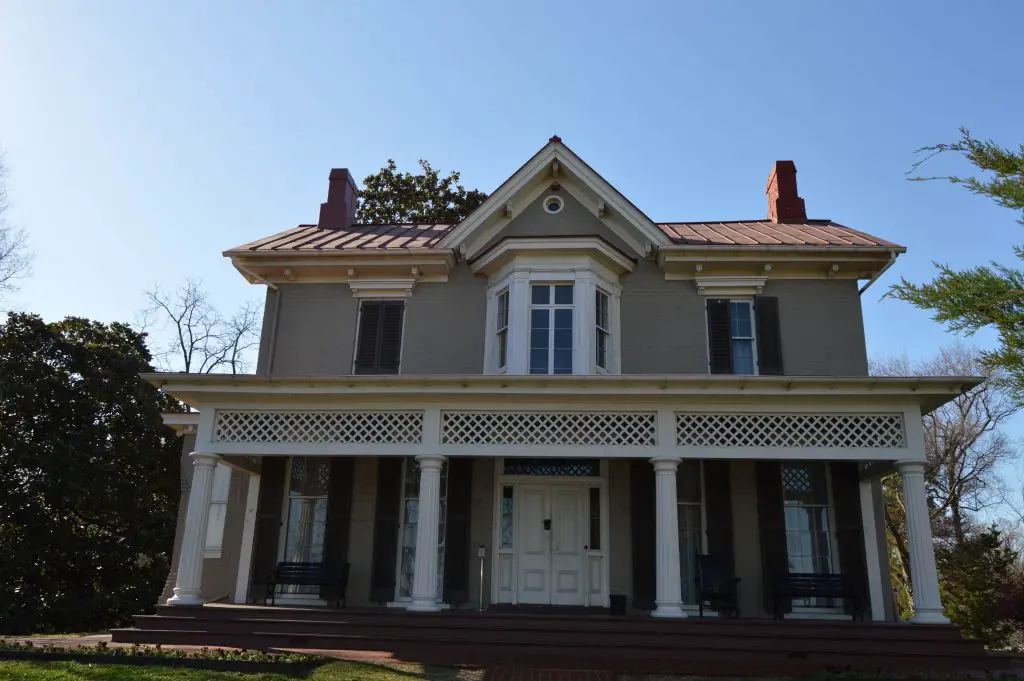 I'm starting this list off with my favorite DC museum, the Frederick Douglass National Historic Site at Cedar Hill. This site is the beautifully preserved home of statesman, orator, and author Frederick Douglass. Douglass, who escaped slavery in Maryland, rose to prominence after writing his autobiography and becoming a national leader of the abolitionist movement.
Douglass lived at Cedar Hill for 18 years. The home is truly magnificent and serves as a time capsule for the affluent in America at the end of the 1800s. The grounds of this museum are open but the inside of the museum and visitor center is currently closed due to COVID. But you can take a virtual tour and see some of the museum's holdings here. 
Pro-tip: When you get to the top of the stairs, turn around and take a moment to appreciate the panoramic views of the city. While you're in the neighborhood, check out the Smithsonian's Anacostia Community the country's first federally funded community museum.
National Mall 
2. National Museum of African American History and Culture
   Address: 1400 Constitution Avenue, NW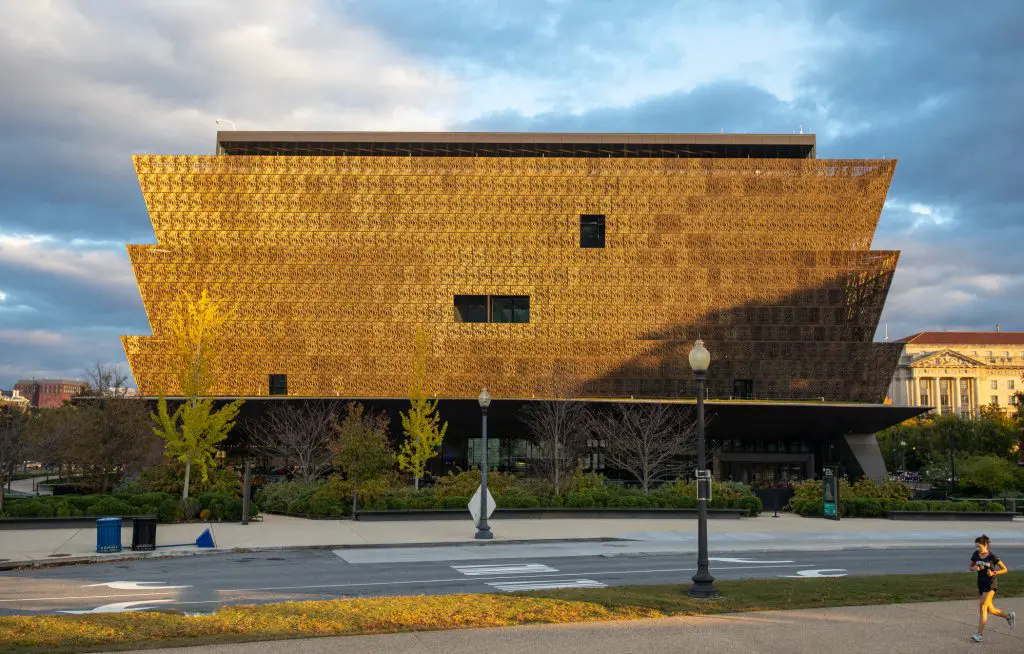 The Smithsonian's National Museum of African American History and Culture has one of the most extensive collections exclusively devoted to Black history, culture, and life. This museum is HUGE, and it's impossible to see everything in one day. A museum docent once told me that it takes 22 hours to see all that the museum has on display.
Even though entry is free, visitors need to get a timed entry pass to visit the museum. Check this website to snag your tickets.
Pro-Tip: The museum is organized in chronological order. Visitors generally start in the basement (Level C3, Slavery, and Freedom, 1400-1877), and work their way up in time to (Level C1, A Changing America, 1968 and Beyond). If you're short on time, start your tour of the museum on the top floor L4, which is the Culture Galleries. This area is usually less crowded. Check out the pop-culture exhibits. If you have time, do not skip the Contemplative Court on the C Concourse. And do not skip Sweet Home Café, a cafeteria (also in the C Concourse), which features African American cuisine from different regions across the country.
3. Martin Luther King, Jr. National Memorial
Address:  1964 Independence Avenue, SW
While on the National Mall, check out the Martin Luther King, Jr. Memorial. This, which is close to the Lincoln and Jefferson is the first on the National Mall dedicated to a citizen and civil rights activist. The memorial features a large statue of Dr. King overlooking the Tidal Basin, Visitors can reflect on the life and legacy of Dr. King while the monument is surrounded by inscriptions of some of Dr. King's most famous quotes. 
Pro-Tip: This monument is located right on the Tidal Basin, so if you're visiting DC in the spring, be prepared for throngs of locals and tourists vying for the perfect spot to check out the Cherry Blossoms when they're in bloom.  This area can get very crowded.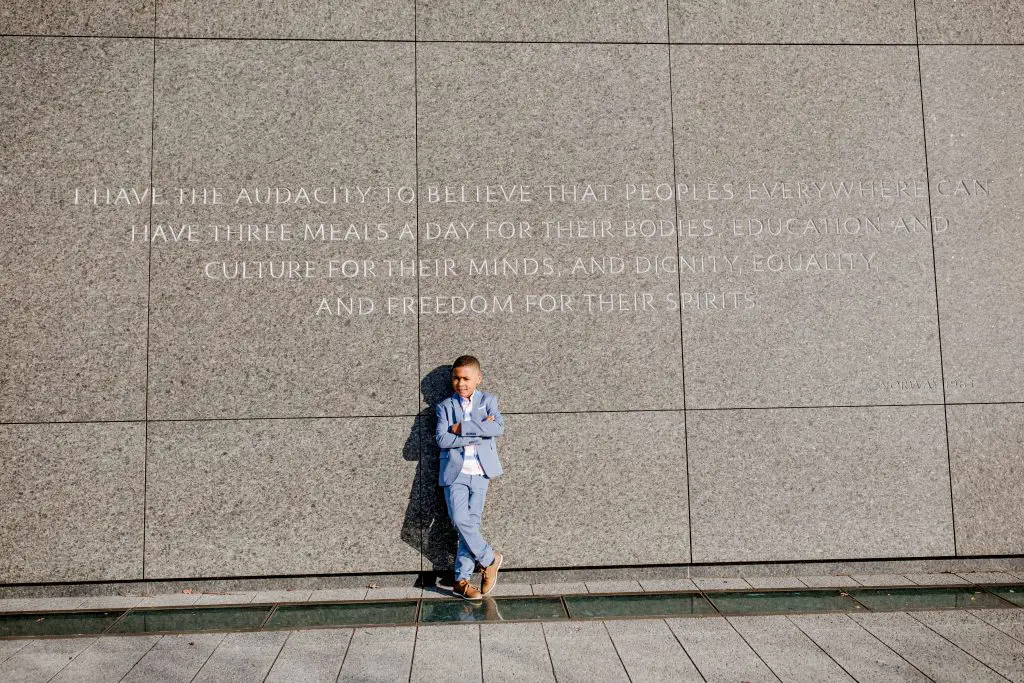 4. Lincoln Memorial
Address: 2 Lincoln Memorial Circle, NW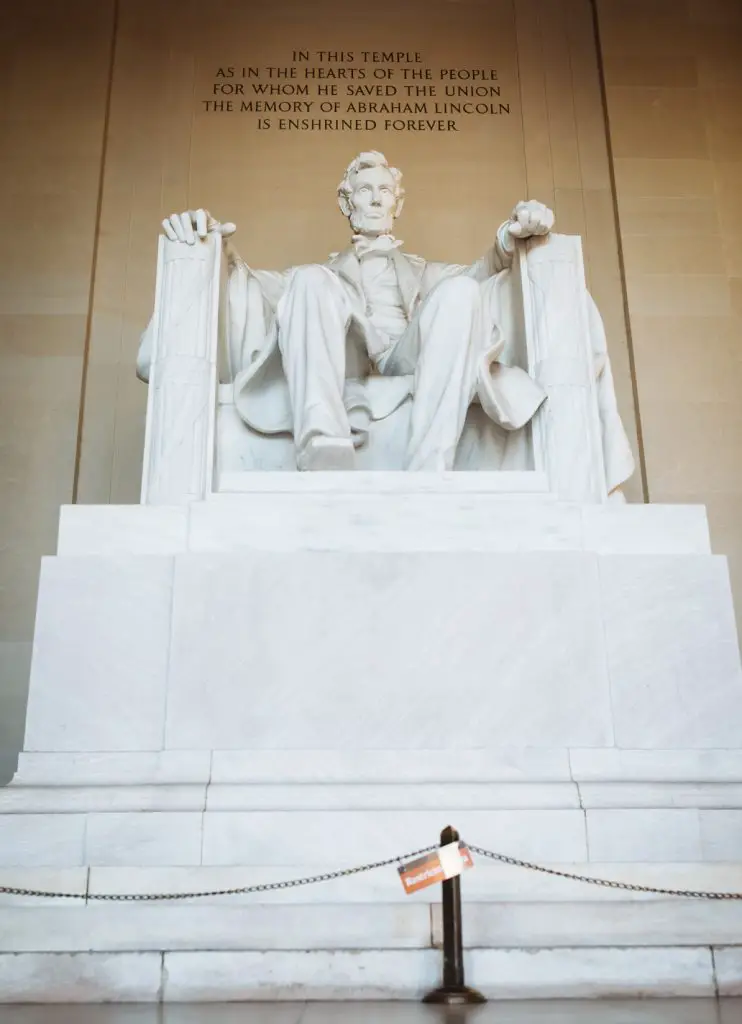 Nothing says Washington, DC like watching the sunrise from the steps of the Lincoln Memorial. It is my all-time favorite DC thing to do. No matter what time you chose to visit the memorial dedicated to America's 16th president, be sure to walk down to the 18th step. There you will find an inscription commemorating the fact that Dr. King delivered his famous "I Have a Dream" speech at that exact location.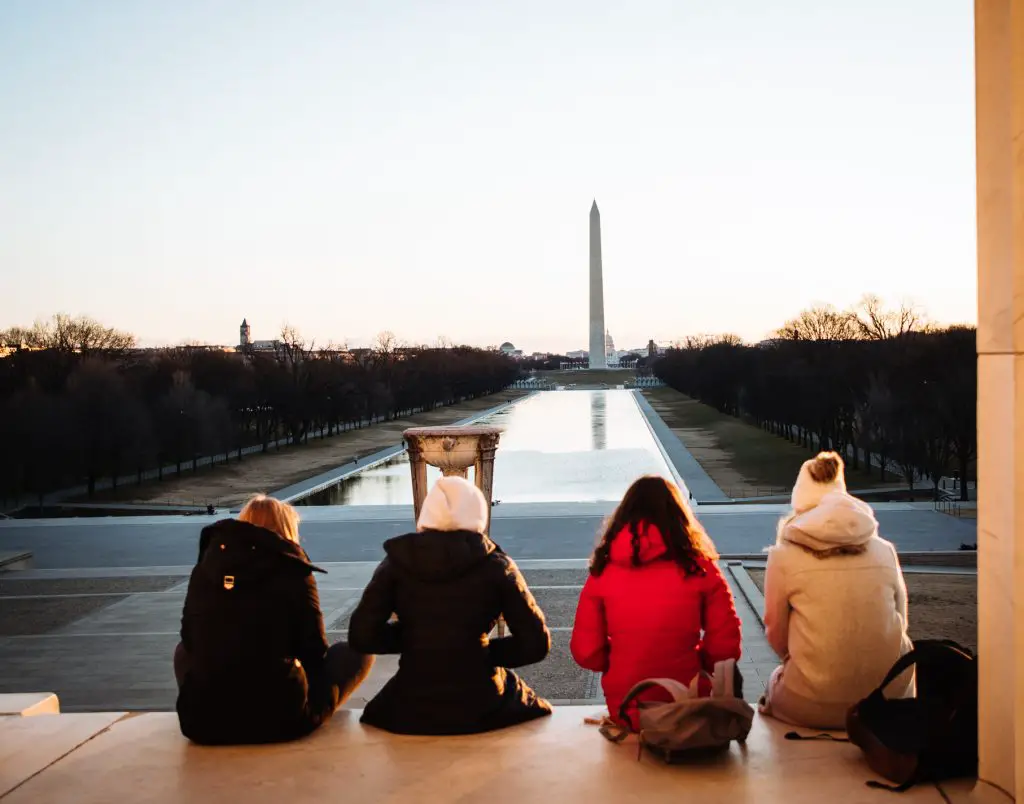 Pro-Tip: Visit this memorial just before dawn and sit and watch the sunrise with Honest Abe. You must get there early because it gets a bit crowded on warm days. Watching the sunrise at the Lincoln Memorial is a quintessential DC thing.  Go to the 18th step and see the engraving that marks the exact spot where Dr. King delivered his famous, "I Have a Dream" speech during the March on Washington for Jobs and Freedom.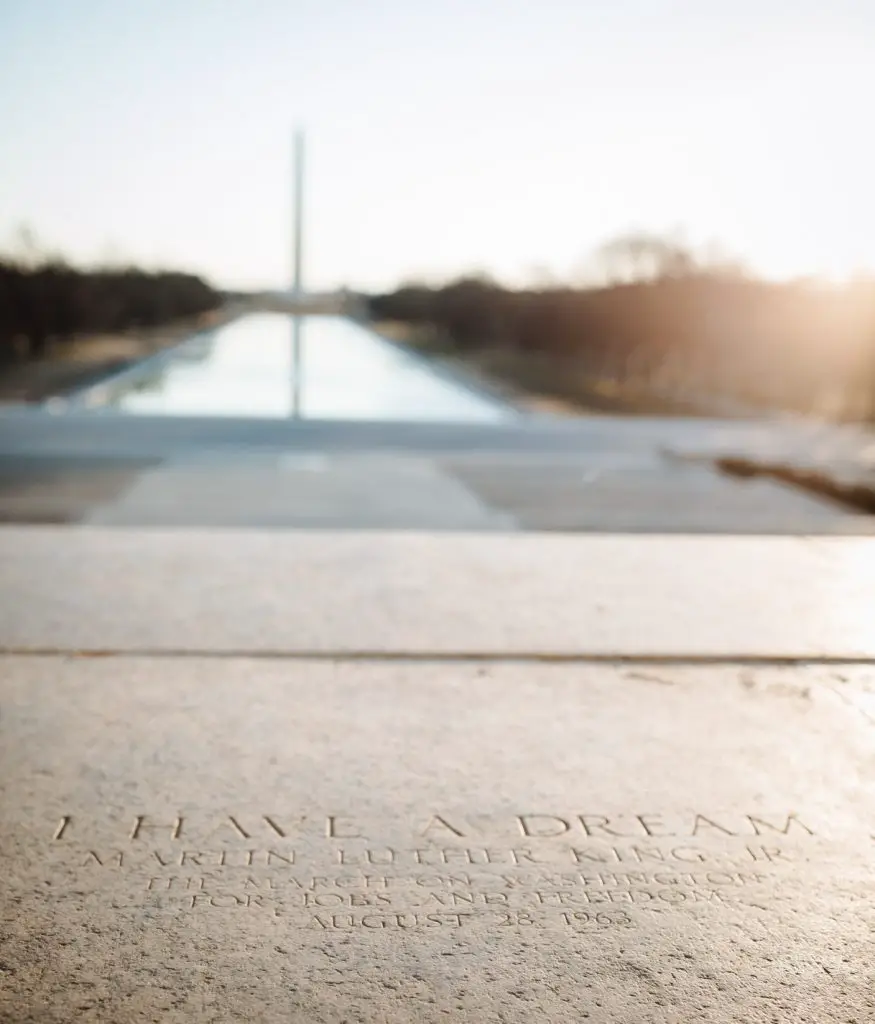 Shaw Neighborhood/U Street Corridor
5. Howard University
Address: 2400 6th Street, NW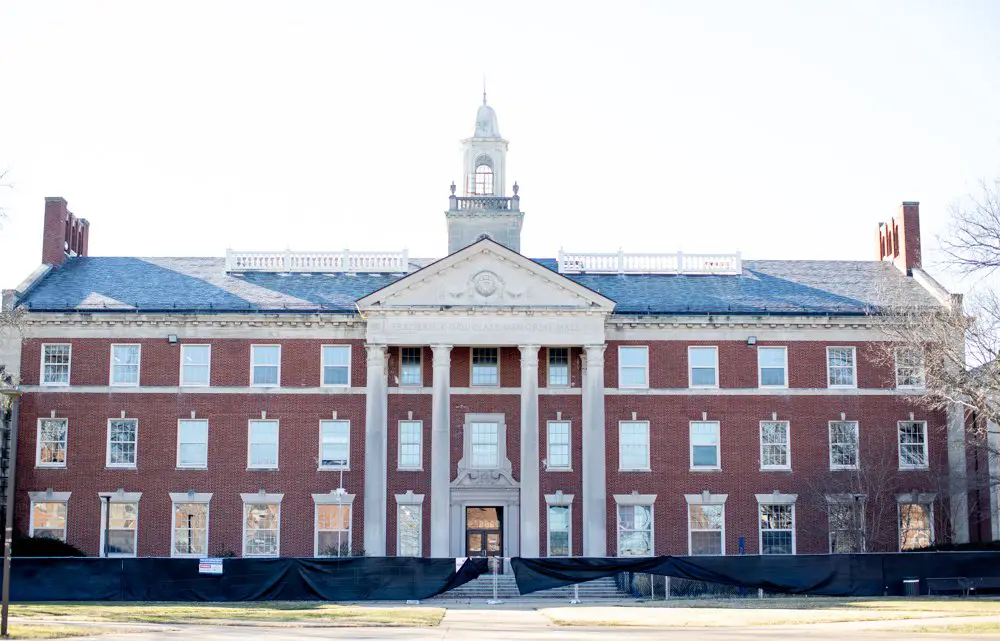 Howard University, founded in 1867, is one of the preeminent historically Black colleges and university in the country. Commonly described as a "capstone of Negro education" due to its central role in educating Black people in Washington, DC. This institution has a long list of famous and influential alumni who span across nearly every subject to include Toni Morrison and Zora Neale Hurston (literature), Supreme Court Justice Thurgood Marshall (law); Carter G. Woodson (Black history); Vice President Kamala Harris (politics); and Kwame Ture, better known as Stokley Carmichael (civil rights).
Pro-Tip: If you want to avoid crowds, visit the campus during school breaks when students are at home. The university is currently closed for tours, but there are virtual tours available.
U Street Corridor
6. African American Civil War Memorial & Museum
Address: 1925 Vermont Avenue, NW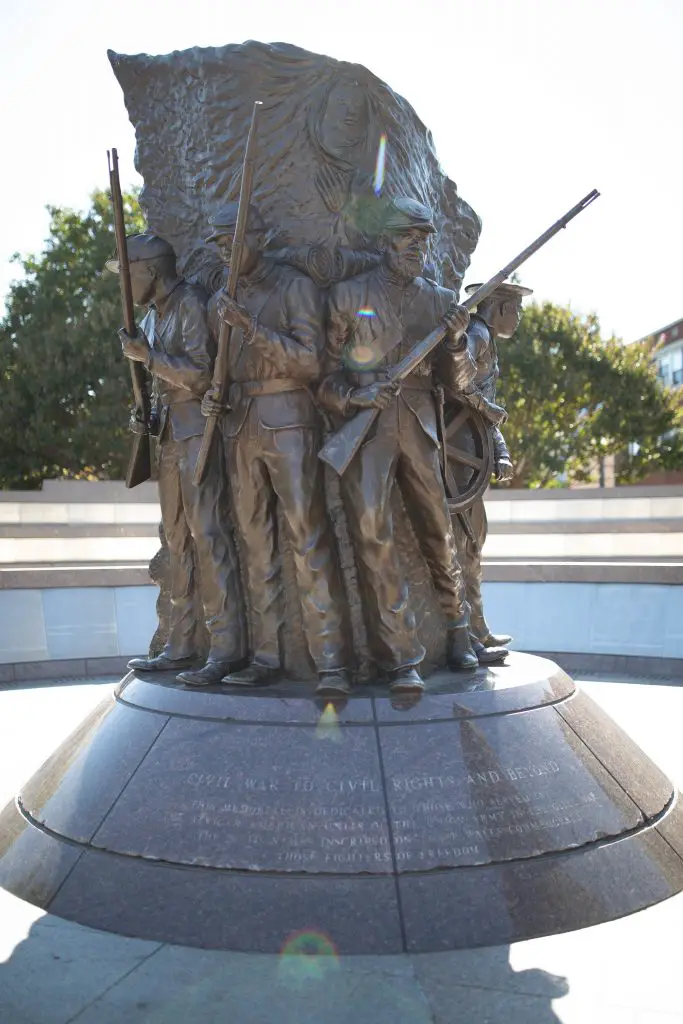 The African American Civil War Memorial is a beautiful tribute to the African American soldiers and sailors who served in the United States Colored Troops (USCT) during the US Civil War. The memorial, which is located on the corner of U Street and Vermont Avenue, includes a statue titled, The Spirit of Freedom. This bronze statue features African American infantrymen and a sailor on one side and his family on the backside. The 9-foot statue is surrounded by a Wall of Honor, which is inscribed with the names of the 209,145 African American soldiers and sailors who fought in the Civil War.
The African American Civil War Museum which is located right next to the memorial is small but it's packed with information about Black history from the Civil War to the Civil Rights Movement and beyond.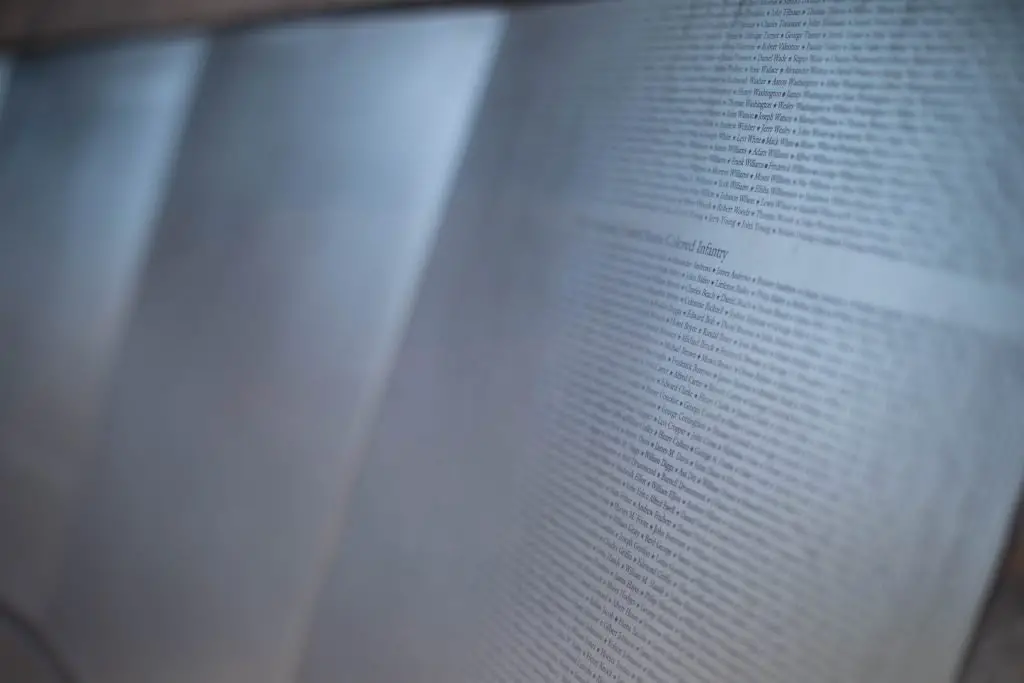 Pro-Tip: The U Street Corridor, formerly Black Broadway, was once a bedrock of African American culture for the country. This neighborhood, for decades, was the nation's largest African American urban community.  While there, stop by the food landmark, Ben's Chili Bowl for a "half-smoke" which is a local sausage hot dog, chili dog, take a self-guided Heritage Walking Tour, or visit the newly renovated Lincoln Theater where the likes of Duke Ellington, and Louis Armstrong once performed.
Shaw Neighborhood
7.  Mary McCloud Bethune Council House National Historic Site
     Address: 1318 Vermont Avenue, NW
The Mary McCloud Bethune Council House is another trove of Black history. This home, located in Shaw's Historic District, was the occasional home for McCloud who was an educator and civil rights leader. This Victorian home was also the site of the first headquarters of the National Council of Negro Women (NCNW), an organization dedicated to the global eradication of racial, class, and gender discrimination.  McCloud was the first president of the NCNW and is the founder of HBCU Bethune-Cookman College located in my home state of Florida. 
The house is now a museum but the site is currently closed due to COVID but you can tour the museum virtually.  
Pro-tip:  I learned about this location and many more by using the free booklet that can be found on the African American Heritage Trail website.  I highly recommend using this free, resource that spans 15 different DC neighborhoods and includes more than 200 sites of significant importance to Black history. The trails are organized by neighborhood and a Black history brief for each neighborhood trail is provided. 
5 Additional Places to Learn about Black History in Washington, DC
The above is a truncated list. If you would like to learn more, add some of the following places to your DC itinerary.
Emancipation Monument (located at the corner of East Capitol and 11 Street, NE)
Decatur House and Slave Quarters, Lafayette Square
Carter G. Woodson Home National Historic Site
Blagden Alley/Naylor Court Historic District
National Museum of American History (Check out the "Through the African-American Lens: Selections from the Permanent Collection", this is also the home of the First Lady's exhibit)
Have you visited any of these places with your children? What have you learned during your exploration of Washington, DC?  Please comment below.
If you found this list of the 7 Best Sites to Learn about Black History in Washington, DC helpful, you might also like:
10 Best US Cities to Learn About Black History
The Ultimate Family Guide to Visiting Washington DC with Kids
Black History Museums You Can Explore from Home
22 Amazing US Spring Break Ideas for Families in 2022