(Last Updated On: August 3, 2022)
There's something about Washington DC in the winter that is absolutely extraordinary.  The city turns into a winter wonderland with twinkling lights, life, and culture everywhere you go. You could bundle up in your favorite puffy coat and wander the streets for hours without getting bored, but just in case you prefer some direction—I've got your back.
As a DMV transplant and lover of our nation's capital, I've got plenty of recommendations for the best things to do in DC during every season. Today, I'm sharing some of my all-time favorite things to do in the city during winter.
Here are 7 spectacular things to do in Washington, DC in the winter:
1. Go ice skating at the National Gallery of Art.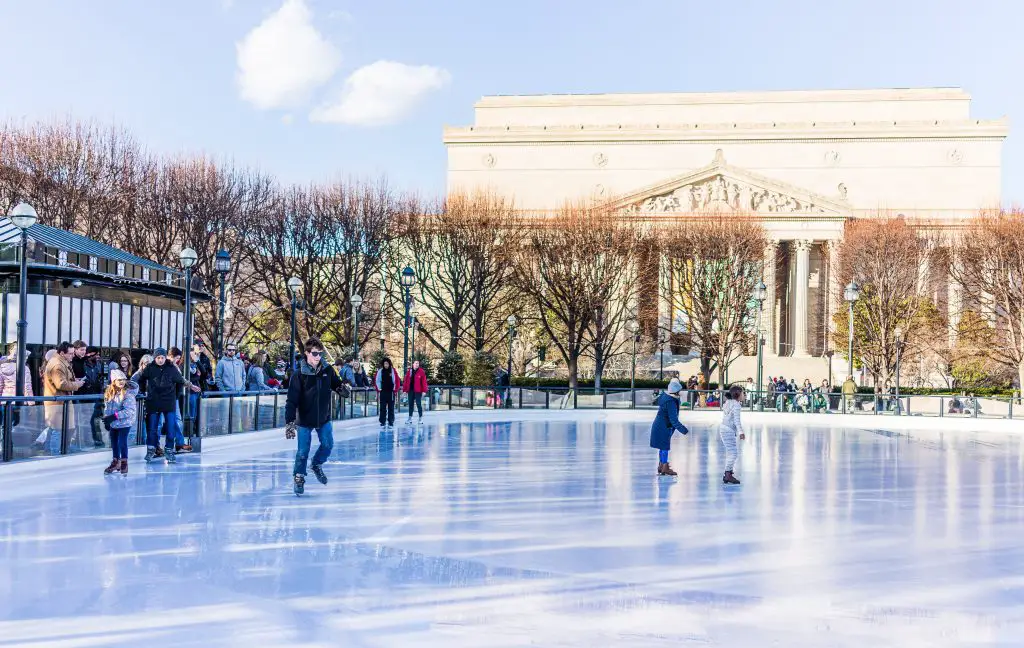 Few activities scream winter more than ice skating. Each winter season, the National Gallery of Art transforms an area of its Sculpture Garden into a stunning ice skating rink. This has become a beloved winter activity for DC locals and tourists alike, all of whom look forward to skating while taking in the large-scale sculptures and museums that surround them. If you've never tried ice skating before, now is the time to change that.
2.  Spend the day at the museums.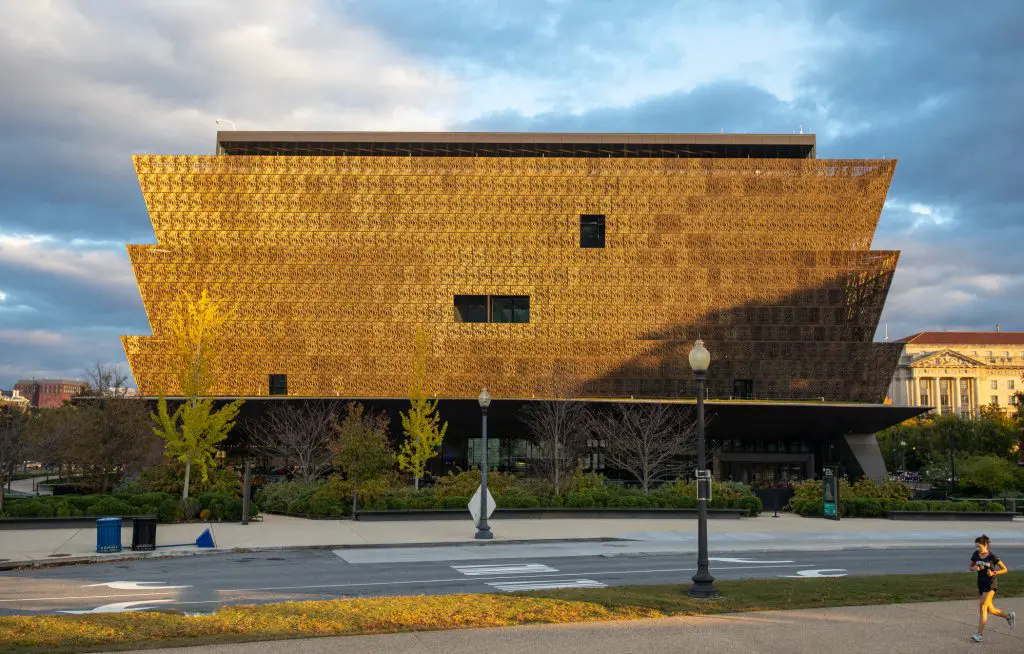 As enchanting as the streets of Washington, DC are, during the winter, you're going to want to add some indoor activities to your travel itinerary when it's below freezing outside. Famous for its staggering amount of impressive museums —many of which are free to explore— DC has plenty to offer for those looking for a dose of culture. Some of my favorite DC museums include the National Museum of African American History and Culture and the Frederick Douglass Historic Home at Cedar Hill.
3.  Take in a show at the Kennedy Center.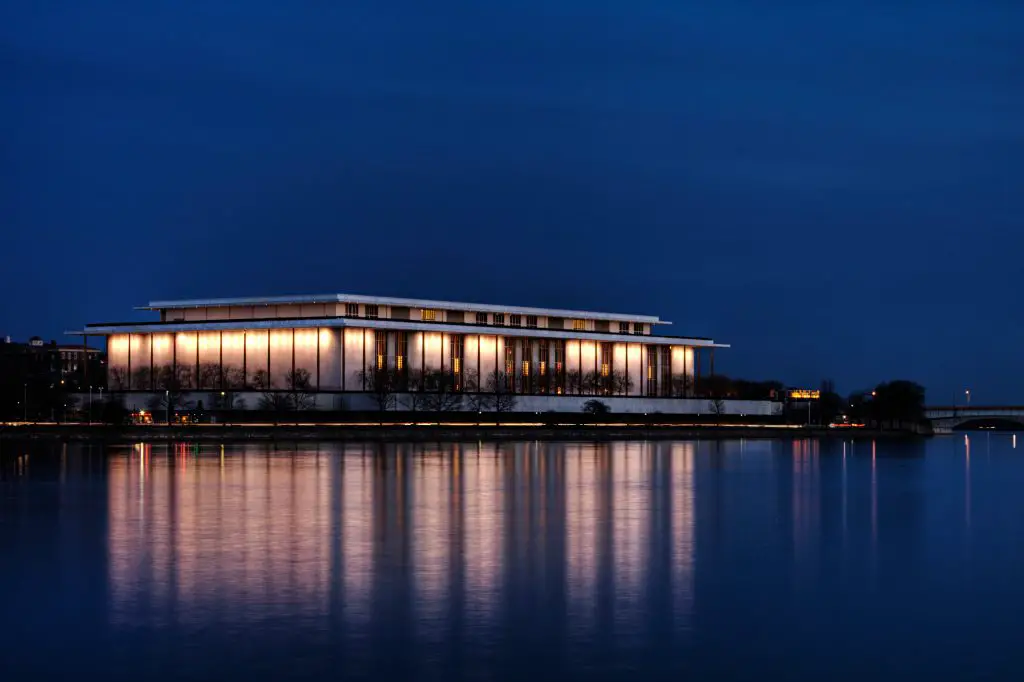 The Kennedy Center is a world-famous destination for the arts where theatrical productions and musical performances come to life. Known to be the busiest performing arts center in the country, the Kennedy Center hosts upwards of 2,000 events every year. No matter what kind of performance you're looking for, you can find it here. Check out the Kennedy Center performance calendar to see what's playing during your visit.
4.  Escape the cold at the US Botanic Garden. 
When you were thinking of things to do in Washington, DC in the winter, a botanic garden probably wasn't the first thing to come to mind. From November to January, the US Botanic Garden is transformed into a jaw-dropping winter wonderland for visitors from around the globe.
It may be frosty outside, but once you step into the greenhouse, you're welcomed into a tropical oasis of warmth and beauty. The diversity of plants from around the world is astonishing, with tons of bright colors from tropical blooms.
5.  Sip hot chocolate in Georgetown.
The historic neighborhood of Georgetown is basically the epitome of winter in DC. From the cobblestone streets to the diverse collection of shops and restaurants, this charming area is filled with exciting things to do in the winter.
I highly recommend grabbing a cup of hot chocolate from Baked & Wired and roaming around the neighborhood. Pro Tip: If you decide to grab a treat from the iconic Georgetown Cupcake, the staff has been known to bring free hot chocolate outside to the patrons waiting in line.
6.  Take in the sights on a DC dinner cruise.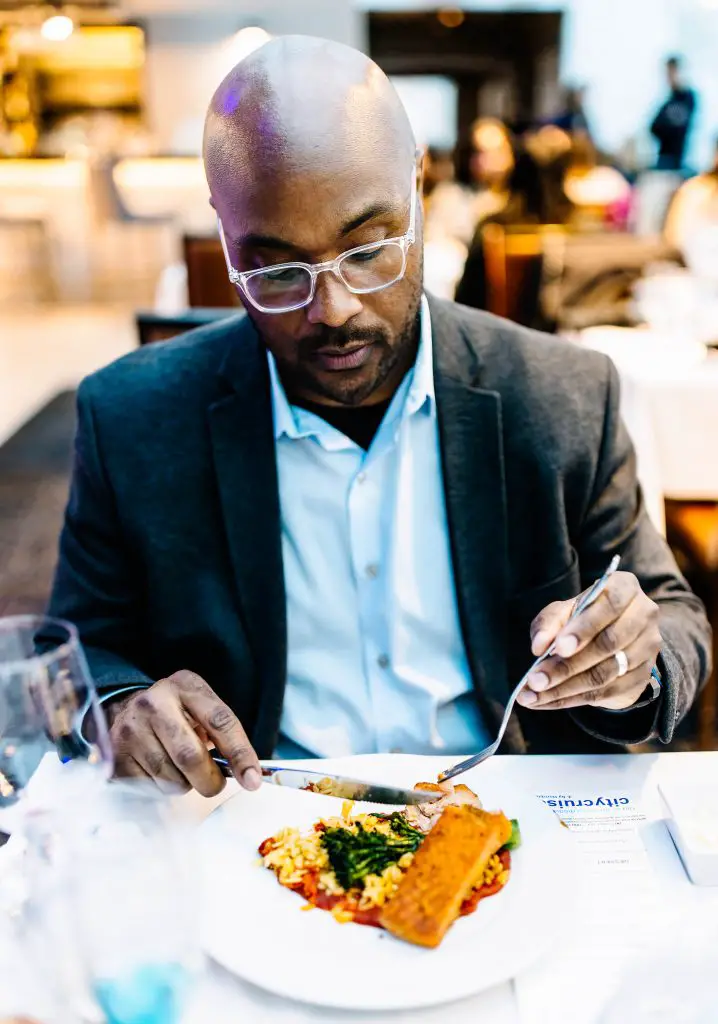 If you prefer to do your sightseeing from a cozy seat with a delicious meal, then a DC dinner cruise is the perfect winter activity for you. This is a great way to take in the sights without freezing your buns off in the cold.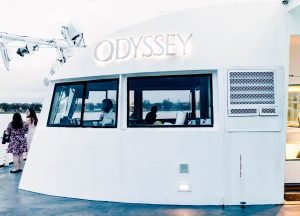 There are plenty of spectacular dinner cruise options to choose from, like the Spirit of Washington, which features three climate-controlled decks with panoramic city views from the Potomac River. This cruise even has an onboard DJ and a dance floor! 

7.  Stroll down U Street for a dose of culture.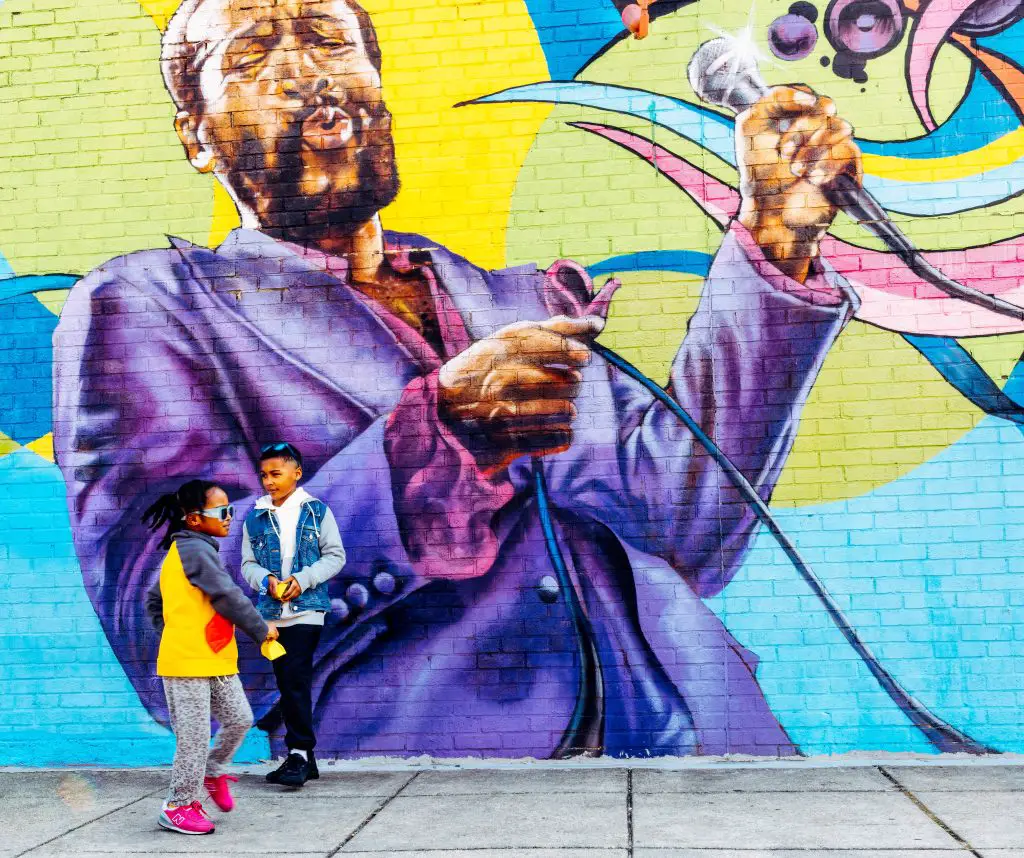 Once known as the heart of black culture in Washington, DC, U Street has always attracted visitors from all over for its incredible music and nightlife scene. Nicknamed "Black Broadway," this lively street served as a spiritual and cultural center for African Americans during the Jim Crow era. Today, U Street is home to a vibrant collection of bars, restaurants, murals, and live music.
For those of you who are planning a trip to DC this year, I hope this list of spectacular things to do in Washington DC in the winter helped you plan out your itinerary. Whether you choose your favorite item from the list or decide to go bold and do it all, I guarantee you're going to have an incredible experience.
If you're looking for more fun things to do in the winter, check out my other winter travel blog posts to help you plan your travels!
If you found this post on Things to do in DC in the Winter helpful, you might also like:
Pin these things to do in Washington DC in the winter for later: