While visiting Orange, Virginia, we stopped by The Market at Grelen for lunch. Before visiting, I knew that the Market doubled as a pick-your-own farm, but I had no idea it has a cute garden shop and trails. The beauty of the place and the sheer number of family-friendly things to do.
[This post on how to spend a day at The Market at Grelen in Orange, VA was originally published in August 2021, and updated September 2022.]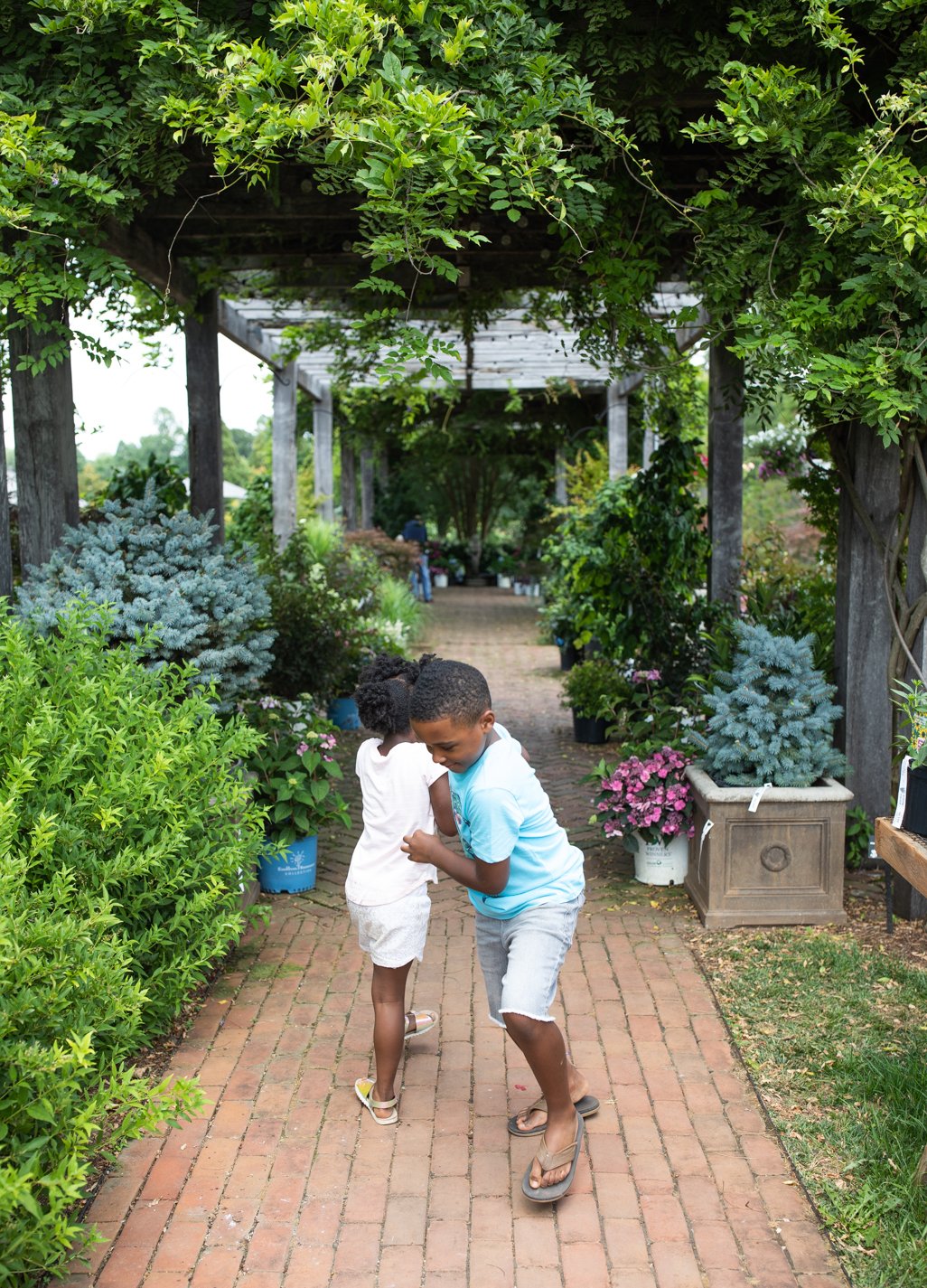 The Market at Grelen is situated on a sprawling, picturesque 600 acres in the foothills of the Blue Ridge Mountains. You can easily spend an entire day here.  Here's a list of some things you can do at The Market at Grelen. 
The Market at Grelen: Shop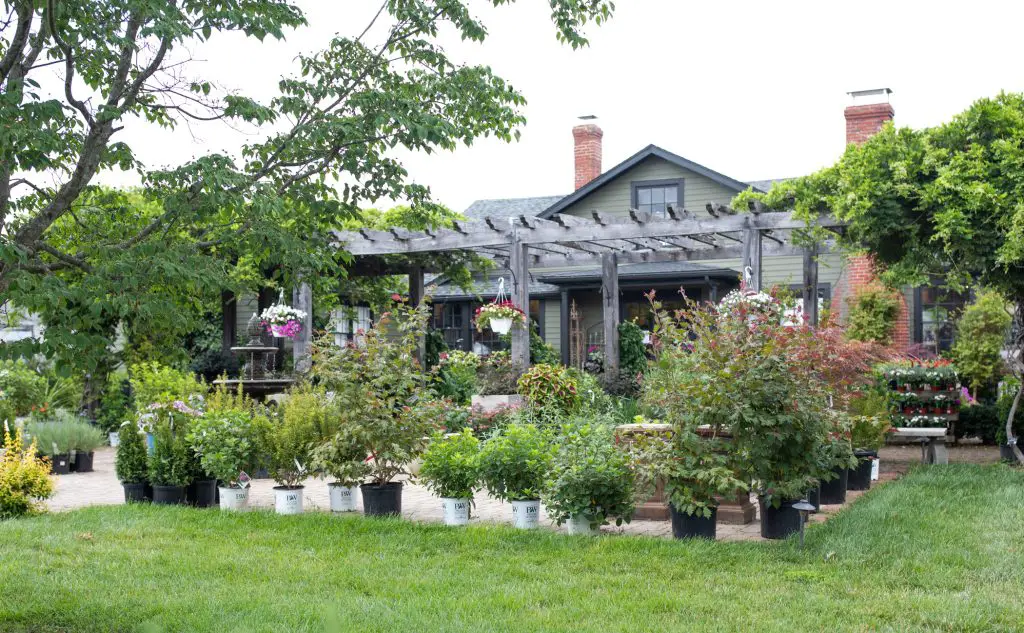 The entrance is surrounded by beautiful flowers and potted plants. The shop's interior is beautifully designed and filled with cute home and gardening products. You can buy cute Virginia-themed housewares and home décor.  If you're interested in picking your own fruit, you can purchase your bags from the cashier at the front door. 
Order lunch, wine, beer, or cider from cashiers located on the side of the building. You'll be given a number to place at the outdoor seating area of your choice. Pro-Tip — There is no bad seat.   No matter where you sit, you'll be treated to magnificent views.
The Market at Grelen: Café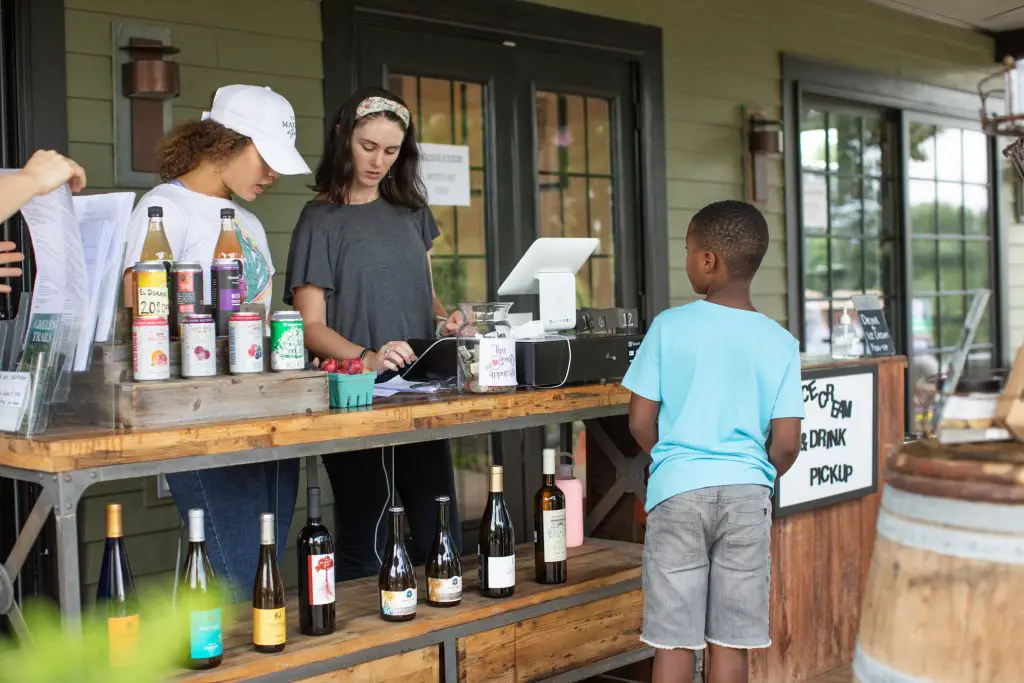 The Café is located outside and features a farm-to-table café.  We ordered from the Summer Café Menu. I enjoyed the Greenhouse Club sandwich, my husband had the Market Garden Salad with a glass of wine; Austen had a Turkey & Cheese sandwich and Aubrey said he had the best PB&J sandwich of his life.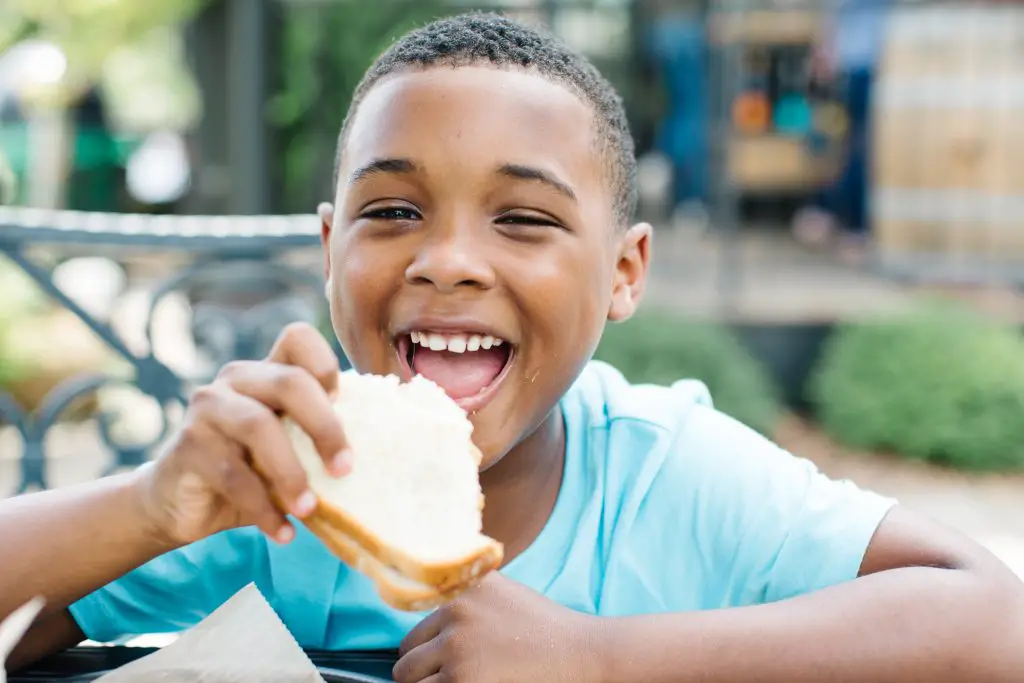 The café is also very popular for its ice cream flavor offerings.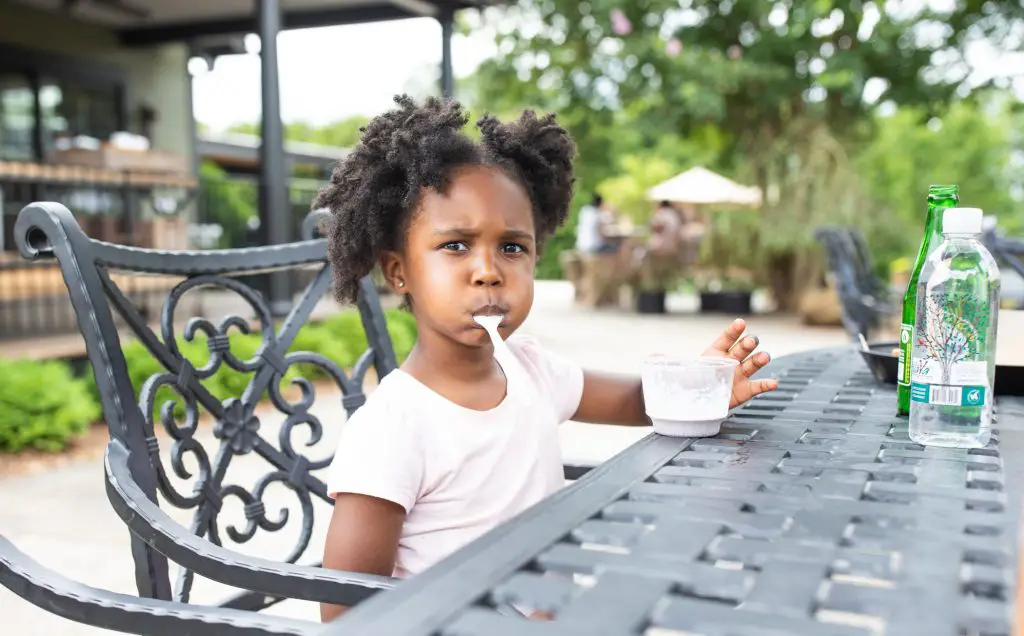 After our scrumptious meal, we sat and watched while the children played in a sandbox.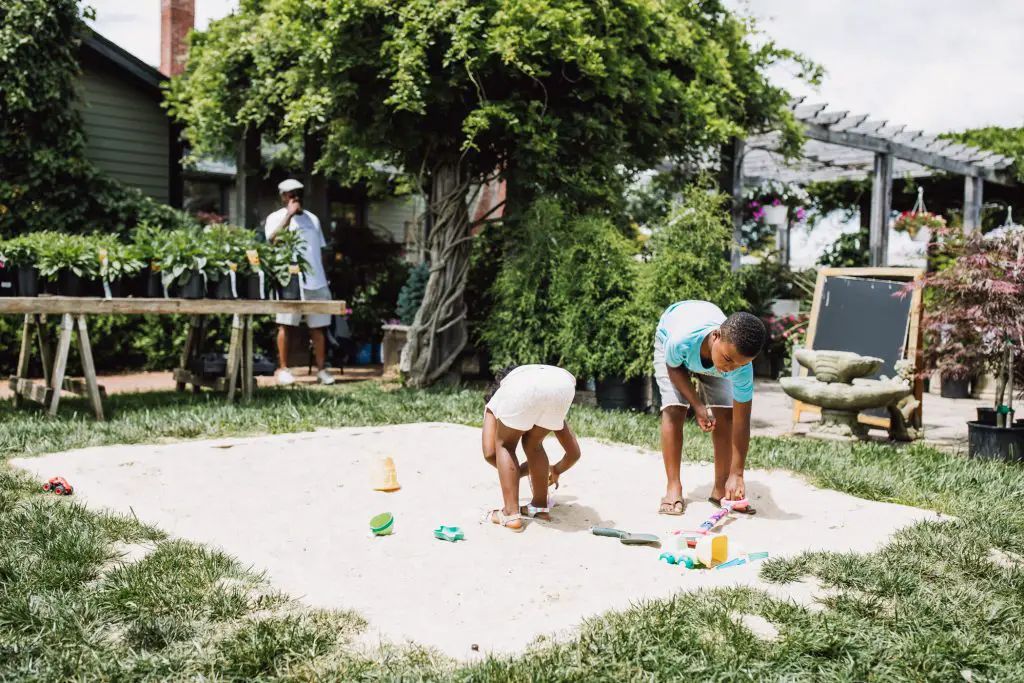 Pick-Your-Own Fruit at The Market at Grelen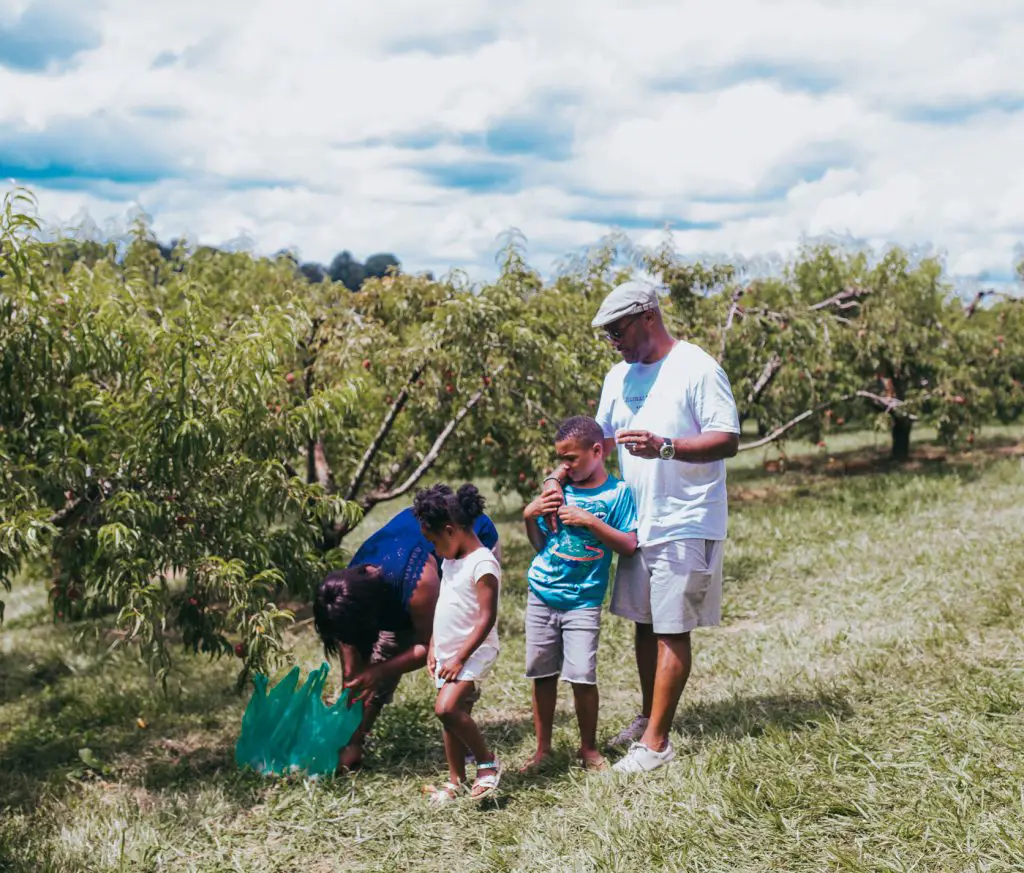 Next, we headed over to the orchards to pick our own peaches and plums. We had a great time picking the fruit. It was a wonderful educational experience for the kids to see where their food come from. Both Austen and Aubrey squealed with delight each time they picked a new piece of fruit. It was quite the treat to watch them learn and enjoy the experience.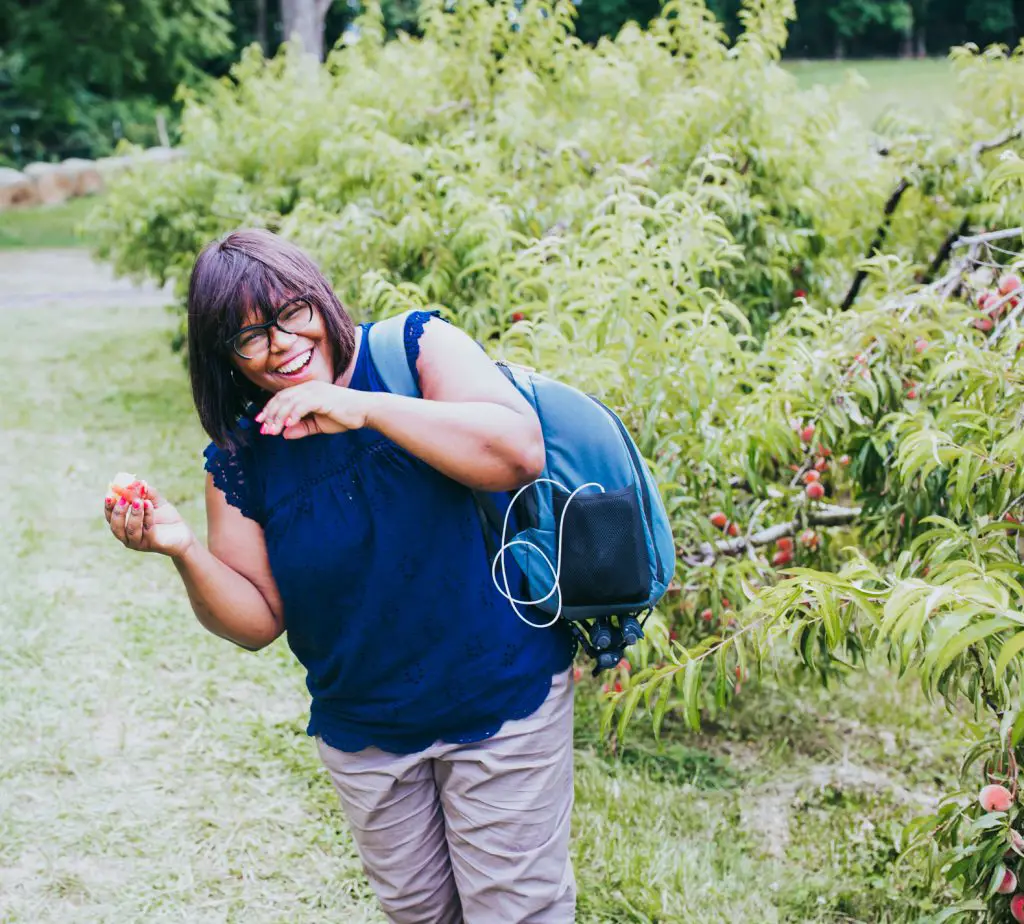 The pick-your-own fruit priced vary based on the type of fruit picked. Peaches cost $1.75 a pound and blackberries cost $7 a pint. The pick-your-own is available Wednesday through Sunday from 9 am to 3:45 pm. The Grelan Market's estimated ripening schedule can be found here.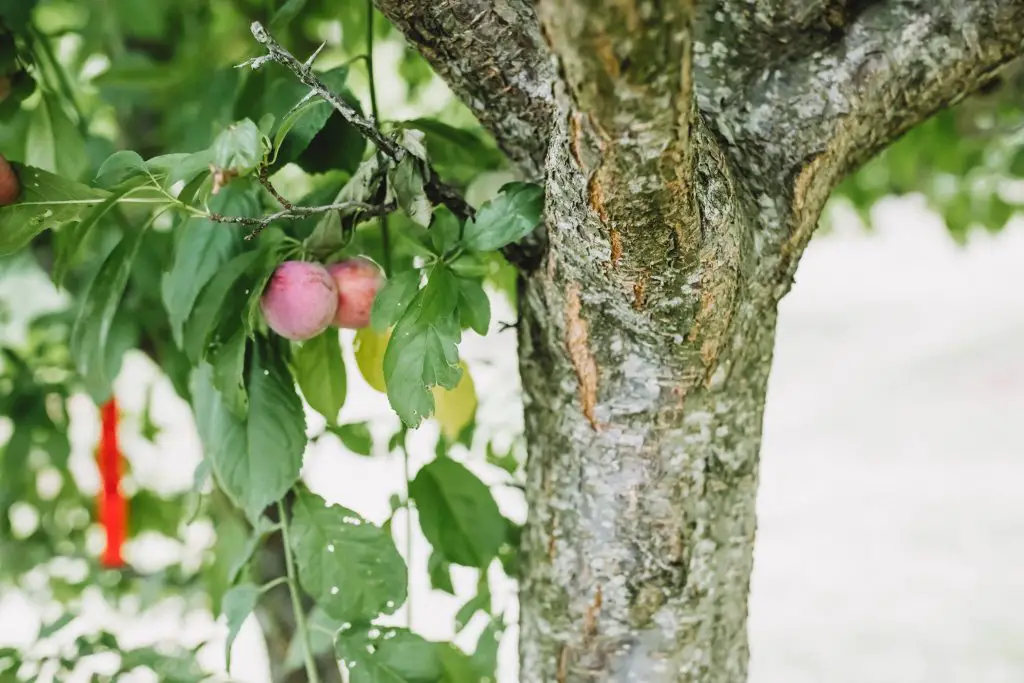 The Market at Grelen:  Trails to Explore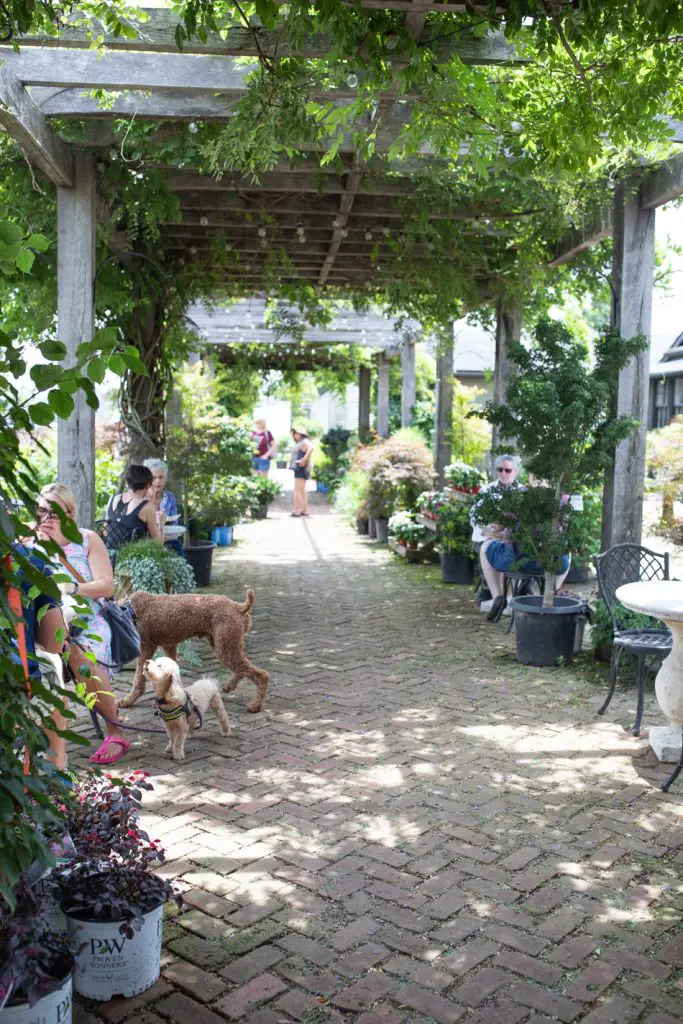 Check out the video of our ride through The Market at Grelen peach and plum orchards.
Thank you, Visit Orange Virginia for hosting us! All information and opinions presented are my own.
If you found this post on spending a day at The Market at Grelen helpful, you might also like:
Pin these Spending a Day at The Market at Grelen in Orange, Virginia for later: