(Last Updated On: September 14, 2022)
With stunning natural beauty, tons of family-friendly attractions, and over 70 miles of gorgeous coastline, San Diego is an amazing place to visit with kids. From toddlers to teens, there's plenty for the whole family to be excited about in beautiful, sunny San Diego.
[This post on fun things to do in San Diego was originally published in October 2021 and updated in September 2022.]
Getting there
Before we get into all the fun things to do with kids in San Diego, we have to talk about getting there! Getting to San Diego is relatively easy. Here are your options:
You can catch a flight into San Diego International Airport (SAN) with daily flights from around the US and Canada.
You can hop in the car and have an epic road trip adventure.
You can take an Amtrak Train! The Santa Fe Depot station is near downtown San Diego.
To give you a hand with your itinerary, here are the top 15 fun things to do in San Diego with kids: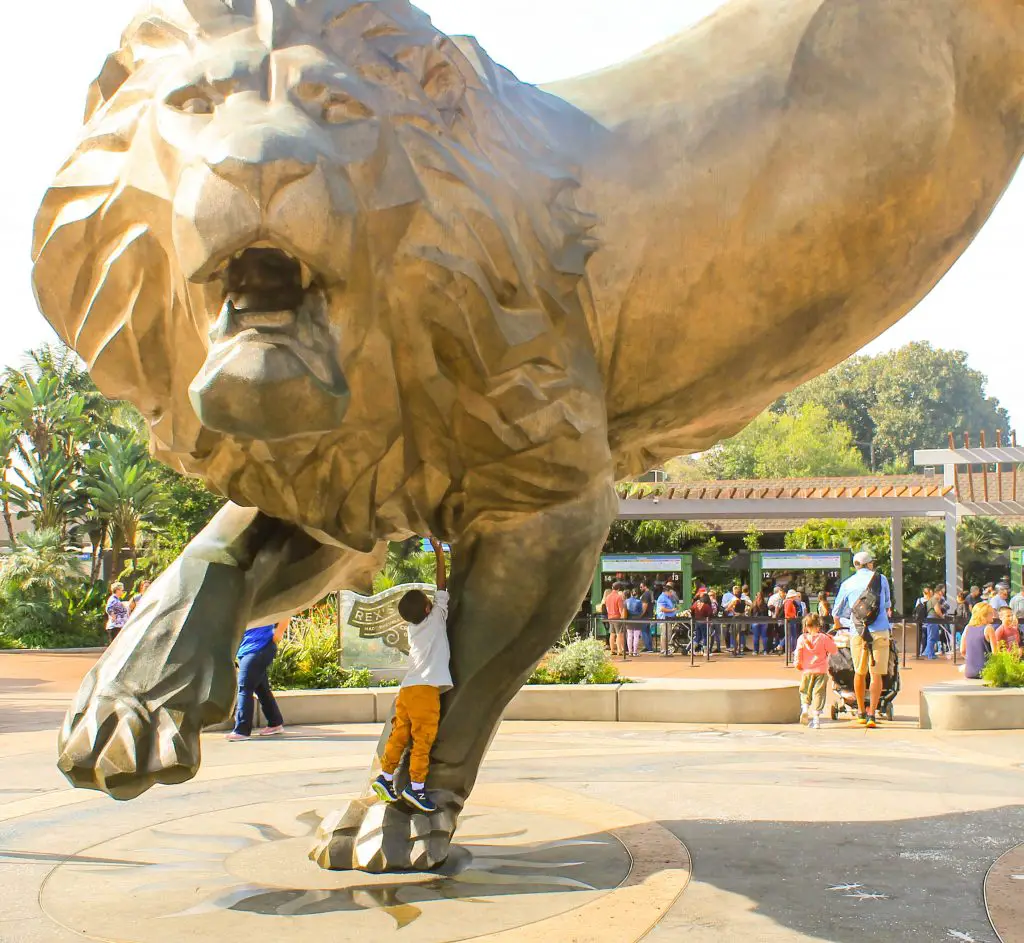 One of the most prominent zoos in the world can be found right here in San Diego. Visitors can get up close and personal with over 800 species of animals. With everything from lions and tigers to koalas and kangaroos, there are tons of exhibits to get excited about. For the younger children, there's also a Children's Zoo with a playground and petting zoo.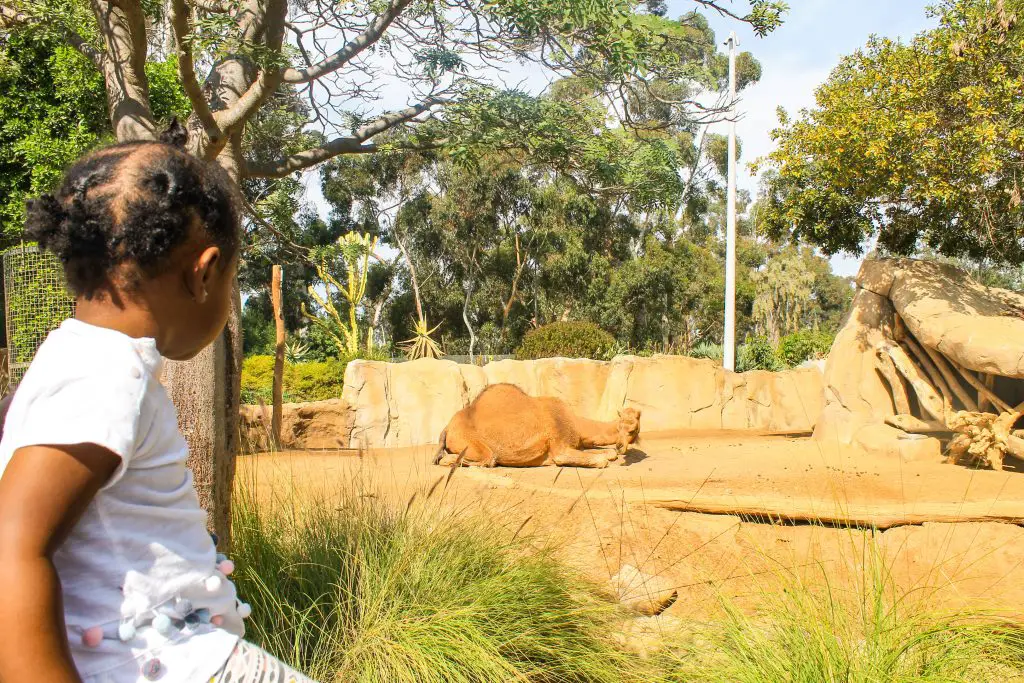 Visit the Sea Lions at La Jolla Cove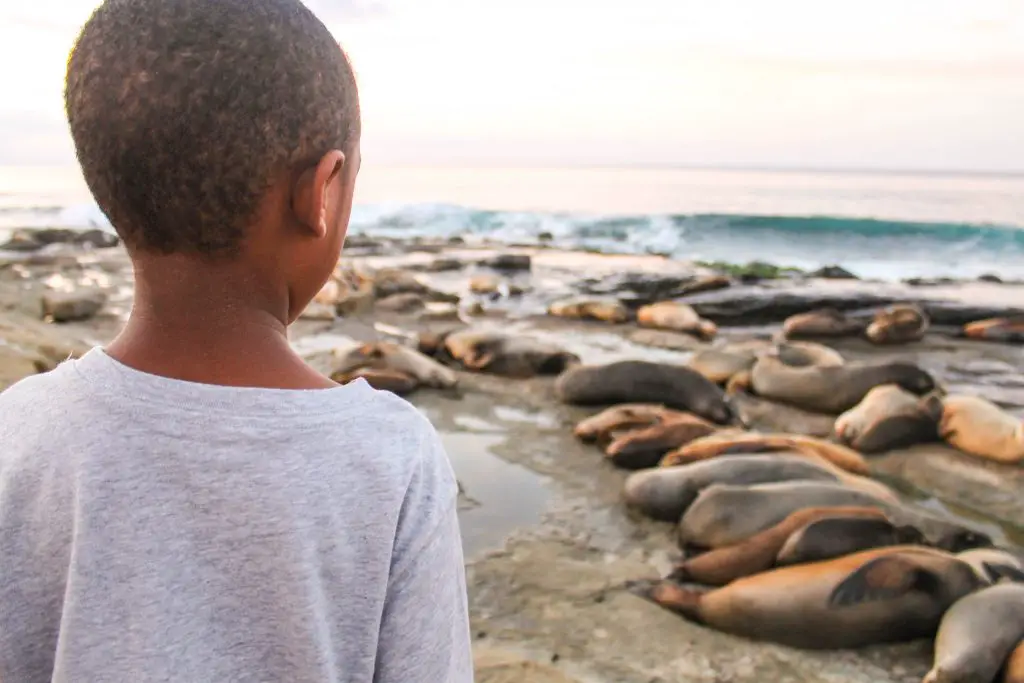 La Jolla Cove is known as the best spot in San Diego for spotting sea lions. On any given day, you can find an abundance of sea lions and seals sunbathing on rocky cliffs and sandy shores. You'll want to make sure you get an early start, as this is a popular tourist destination and the parking lot fills up fast.
Stroll through Old Town San Diego
Often referred to as the birthplace of modern California, Spanish settlers first arrived in Old Town in 1769. The atmosphere is lively, vibrant, and teeming with culture. Families can stroll through historic buildings, shops, and grab authentic Mexican food. If you're traveling with older children, check out the Whaley House. It was featured on America's Most Haunted and always makes for an entertaining stop. There's also a hop-on-hop-off trolley tour of Old Town available.
Check Out the Marine Life at the Birch Aquarium
Located in La Jolla, the Birch Aquarium focuses on ocean education and conservation. Children can get up-close views of exotic marine life like sharks, lionfish, and glowing moon jellies. The enormous exhibits make it feel like you're underwater with the animals for an immersive experience. There is even a Tide Pool Plaza where children can pet the sea stars and sea cucumbers.
Take a Photo with Dr. Seuss at the Geisel Library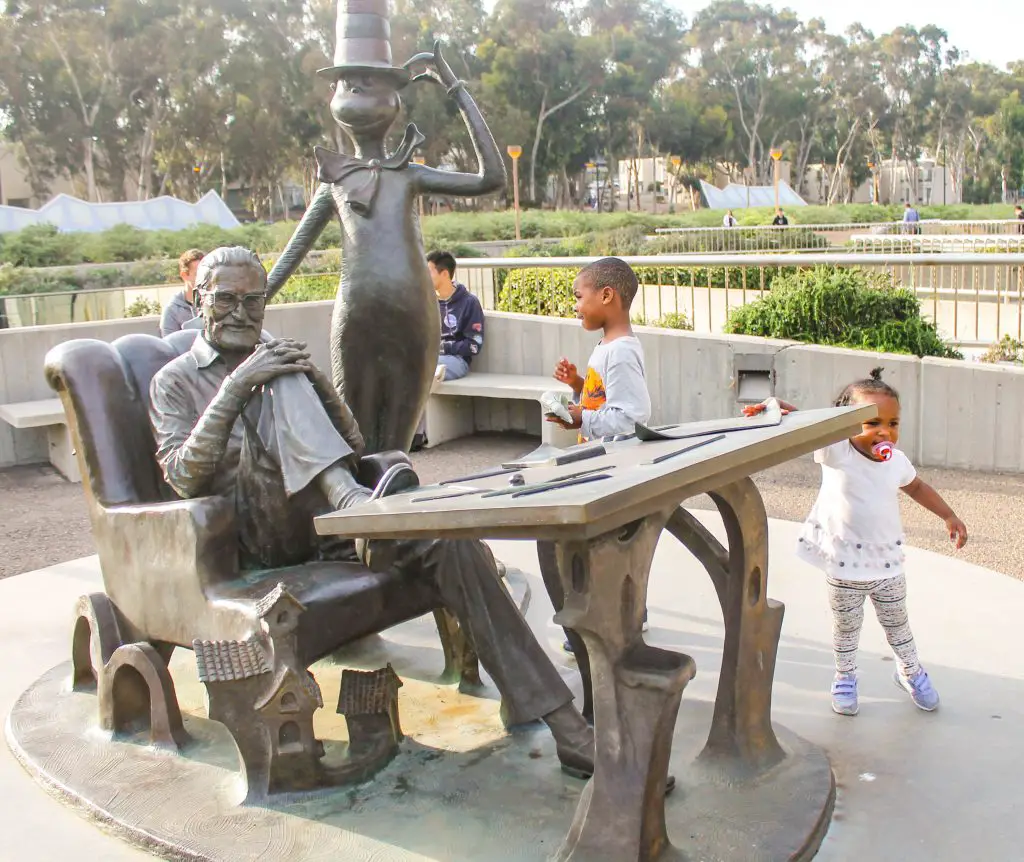 The famous Geisel Library was renamed after Dr. Seuss, whose real name was Theodore Seuss Geisel, in 1995. Home to the largest collection of Dr. Seuss memorabilia in the world, the Geisel Library is a popular tourist destination for families. There's even a bronze statue memorializing Dr. Seuss that children can take photos with.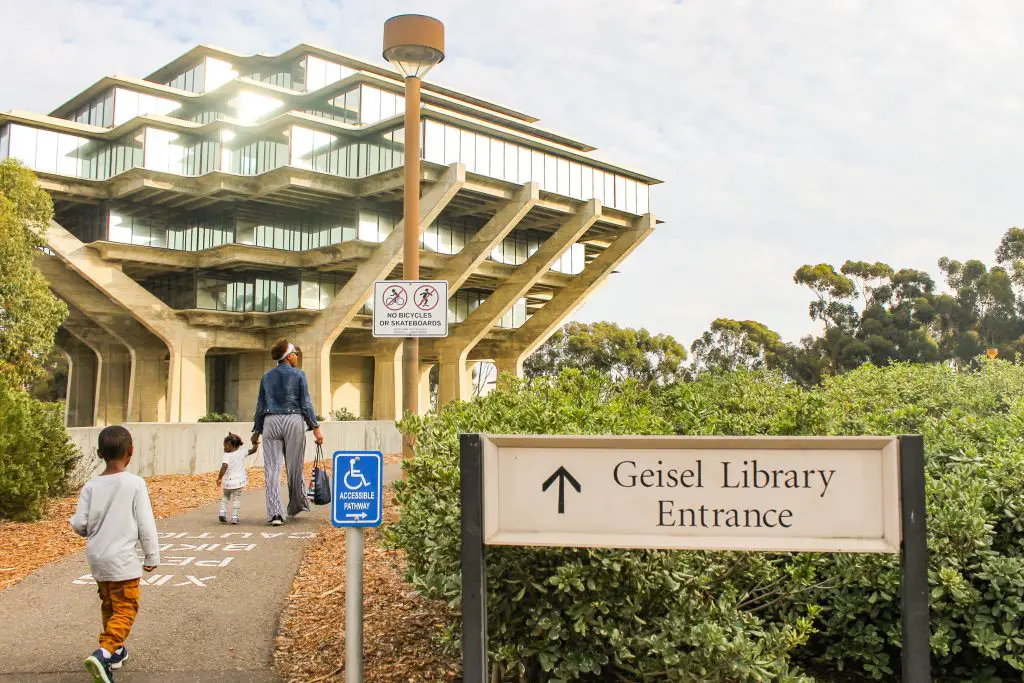 With eight hiking trails filled with rare plants, incredible wildlife, and jaw-dropping ocean views, Torrey Pines State Natural Reserve is one of the best ways to explore the natural beauty of San Diego. For families with small children, Guy Fleming Trail and Discovery Trail are probably the best options. These are shorter and more accessible trails that still boast stunning views.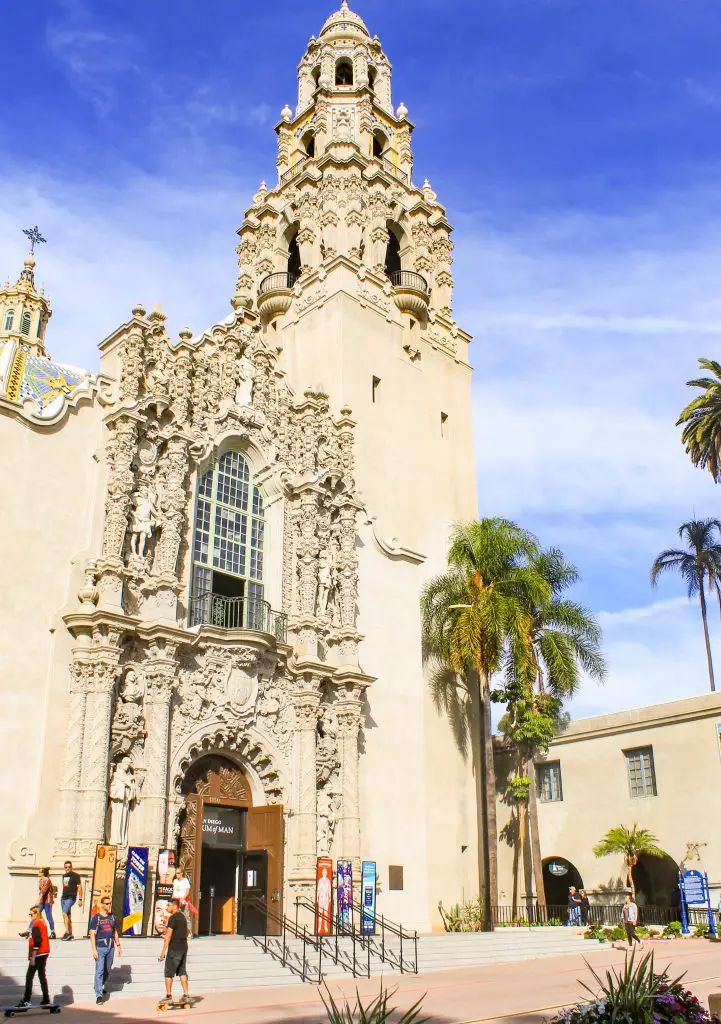 This sprawling city park is home to over 1,200 acres of natural beauty. With a botanic garden, 4.1 mile picturesque hiking trail, and 16 museums, Balboa Park is an educational and fun experience for the whole family. Make sure you stop at the historic Balboa Park Carousel for a ride!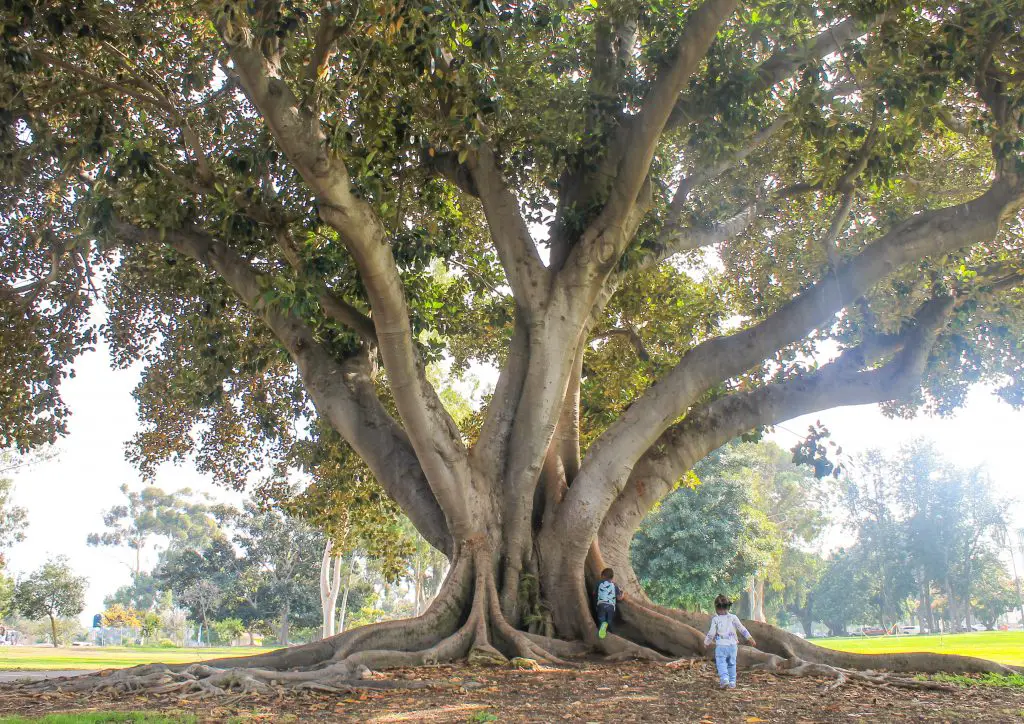 Sister to the well-known San Diego Zoo, the Safari Park offers a landscape that makes visitors feel like they're on safari in Africa. Families can check out animals like rhinos, giraffes, and buffaloes on the 1,800-acre property. They even often zip-lining and overnight camping for the more adventurous groups.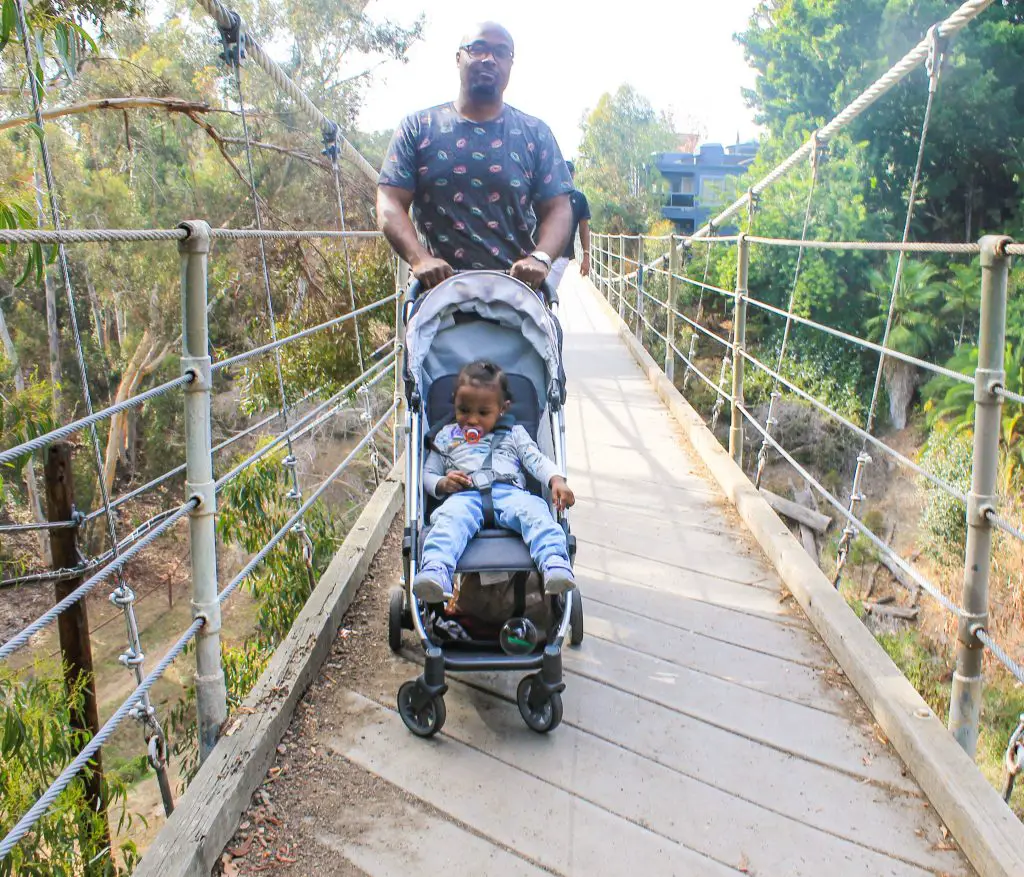 The Spruce Street Suspension Bridge is a historic hidden footbridge in San Diego. A favorite spot for both tourists and locals, this pedestrian bridge is about a five-minute walk and overlooks the stunning Sessions Canyon below. Located in the Bankers Hill neighborhood, the Suspension Bridge is definitely a sight worth seeing.
Between the gorgeous white sand beaches and family-friendly atmosphere, this is a great place to spend the day with your children. Rated one of the top 10 beaches for families by Family Vacation Critic, Coronado Beach makes for the perfect relaxing day of family fun.
Catch the Sunset at Sunset Cliffs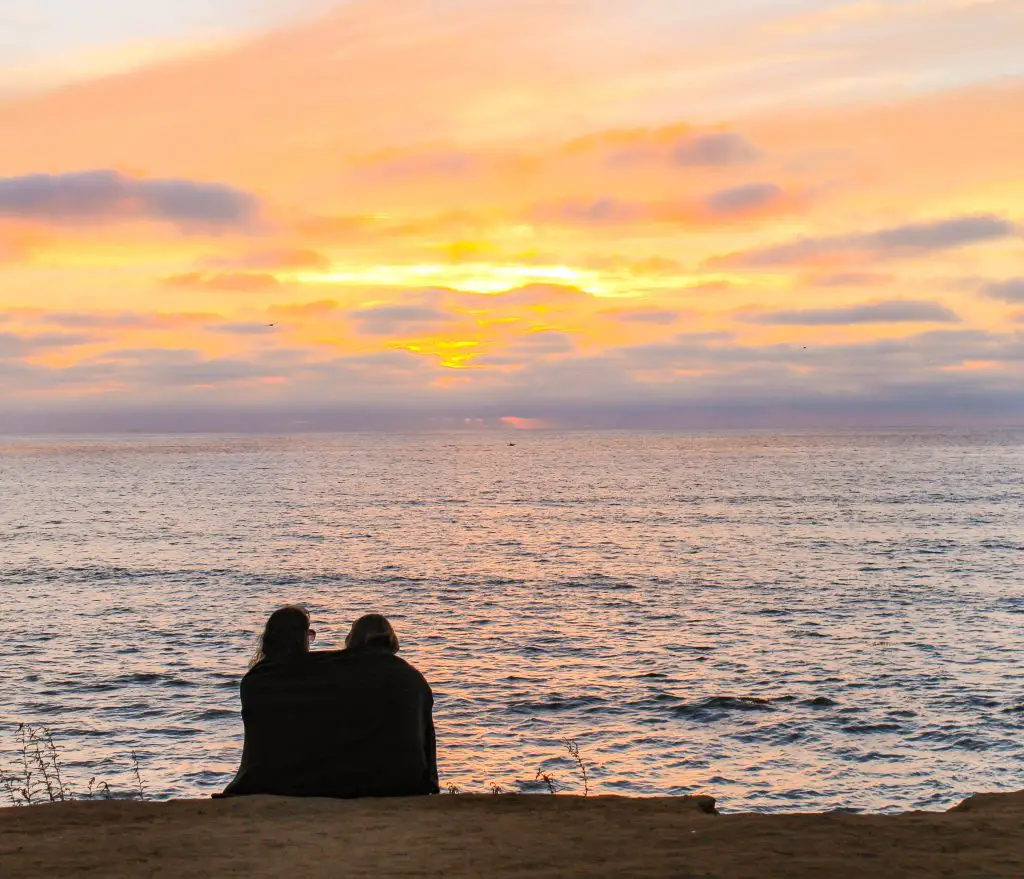 If the panoramic ocean views aren't enough to draw you in, the famous San Diego sunsets will be. Sunset Cliffs is a 68-acre national park located along the western shoreline of the Point Loma peninsula. Bring a picnic dinner and enjoy a jaw-dropping sunset with your family from the open nature cliffs area.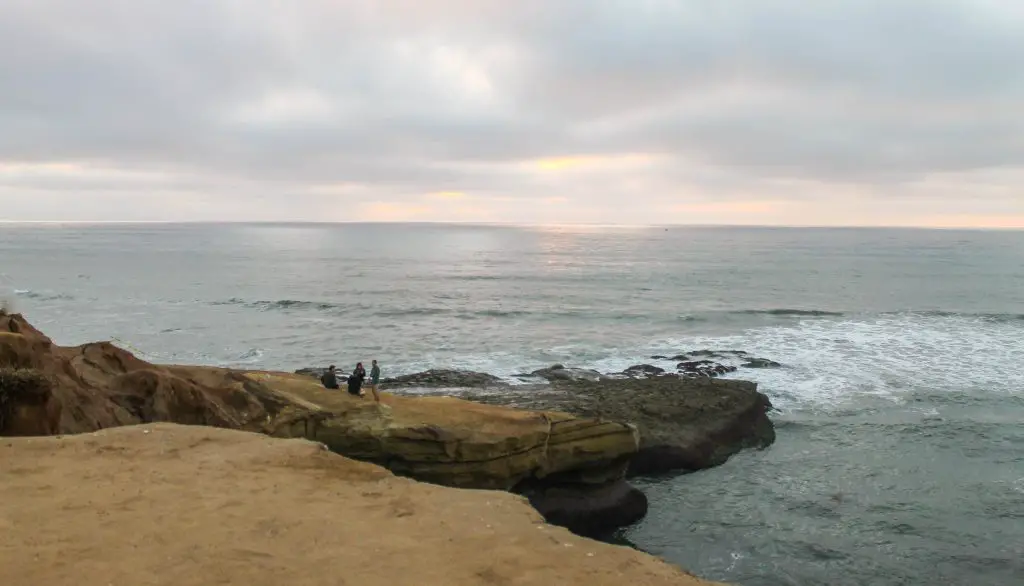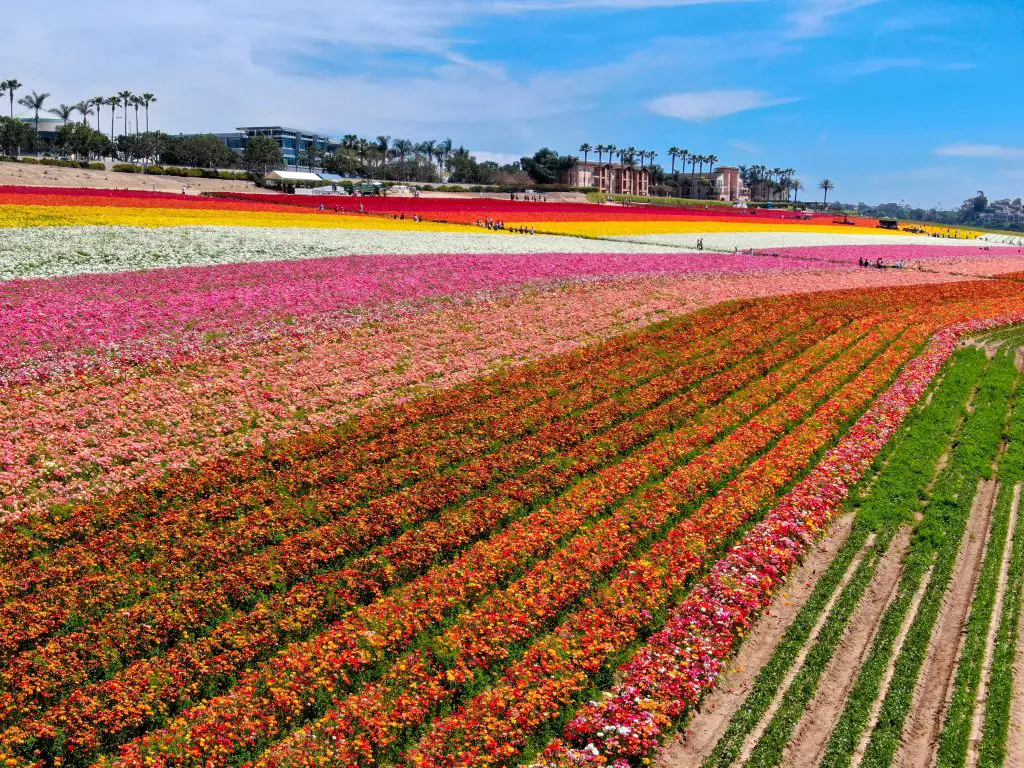 With over 50 acres of rainbow-colored rows of wildflowers, the Carlsbad Flower Fields look like something straight out of a postcard. Visitors can take a wagon ride through the fields, and stamp paper passports at the various stamp stations.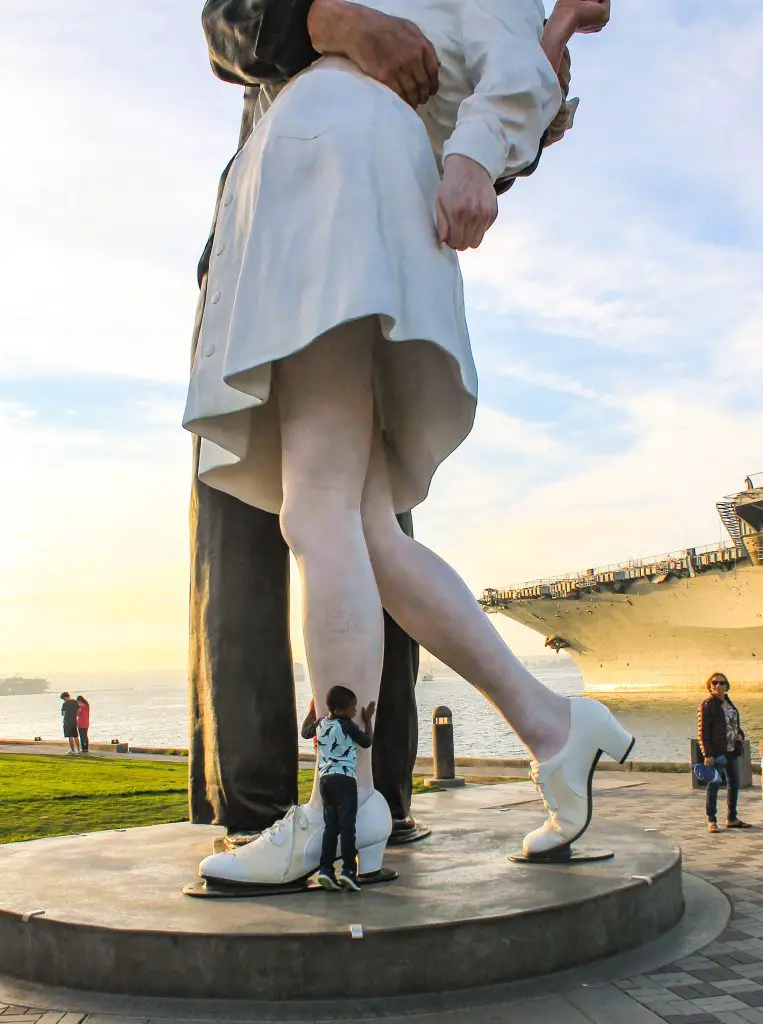 The USS Midway is the longest-serving military aircraft carrier of the 20th century. It served in important missions like the Vietnam War, Cold War, and Desert Storm. Visitors can now tour the inside of the carrier and take a tour through 60 exciting exhibits. This museum is an amazing way to make history come alive for the kids.
This Oceanside amusement park in Mission Beach includes a roller coaster, carousel, laser tag, zip line, and an arcade. The historic park is a can't-miss spot for families, especially after a day at the beach. Whether your children are toddlers or teens, there's something for kids of all ages at Belmont Park.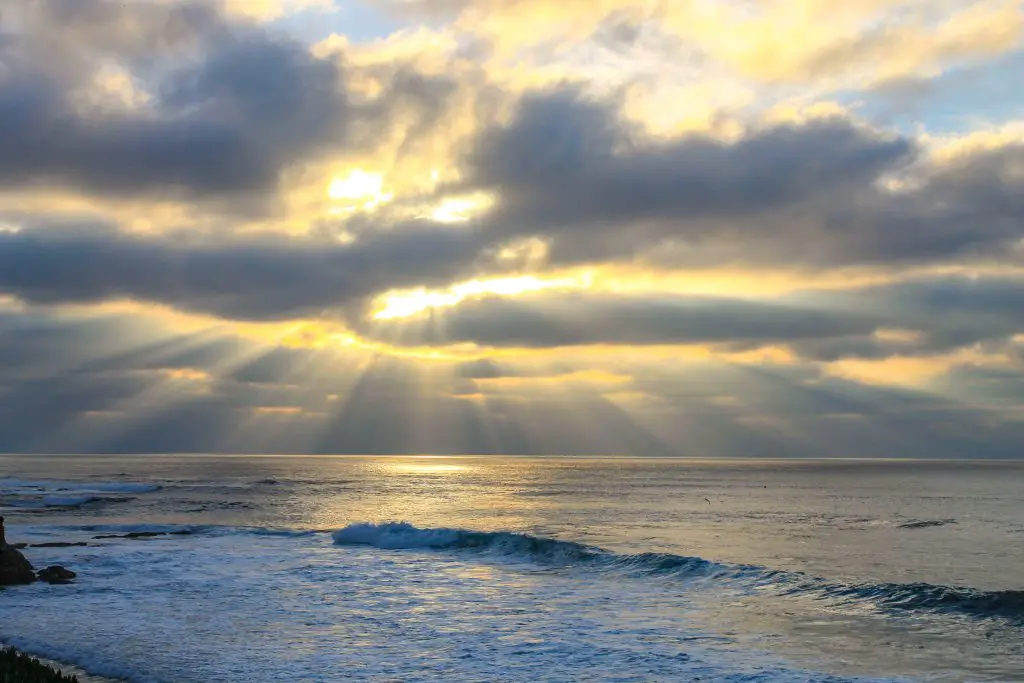 Each year, thousands of gray and blue whales migrate up and down the coast. Located right in the center of the migration path, the beaches of San Diego are perfect for whale watching. There are plenty of boat tours to choose from for a close-up view of the whales. If your family would prefer to check out the whales from land, there are several spots to view them from in La Jolla. Start with the western overlooks at Cabrillo National Monument!
Other things to do in San Diego
If you have more time, you might want to check out the following fun San Diego attractions:
Check out one of the beautiful San Diego beaches. Some of the most popular beaches in San Diego are Mission Beach; Black's Beach; Ocean Beach; Bermuda Avenue Beach; and Saratoga Avenue Beach.
LEGOland in Carlsbad
Stroll through the Gaslamp Quarter to shop and enjoy a meal.
There are a number of great museums in San Diego in addition to the USS Midway Museum. Some kid-friendly museums include the New Children's Museum; San Diego Natural History Museum and the San Diego Railroad Museum.
If you love this post on the Best Things in San Diego with Kids, you might also like these:
Pin the fun things to do in San Diego with Kids for later: