(Last Updated On: September 14, 2022)
This post contains affiliate links which means that if you click and make a purchase I may receive a small commission, at no cost to you. All opinions are my own.
As the capital of the United States, Washington, D.C. is a major city with a large population. Even though there is so much to see and do in DC, sometimes it's nice to get away for the weekend. It's especially nice to go somewhere outdoorsy to get some fresh air away from the city life. Fortunately, DC is in a central area that makes it easy to travel and go on a weekend trip away. 
[This post on Best Family Weekend Getaways from Washington, DC was originally published in August 2021, and updated in August 2022]
Here's are the 7 Best Family Weekend Getaways from Washington, DC:
Philadelphia, Pennsylvania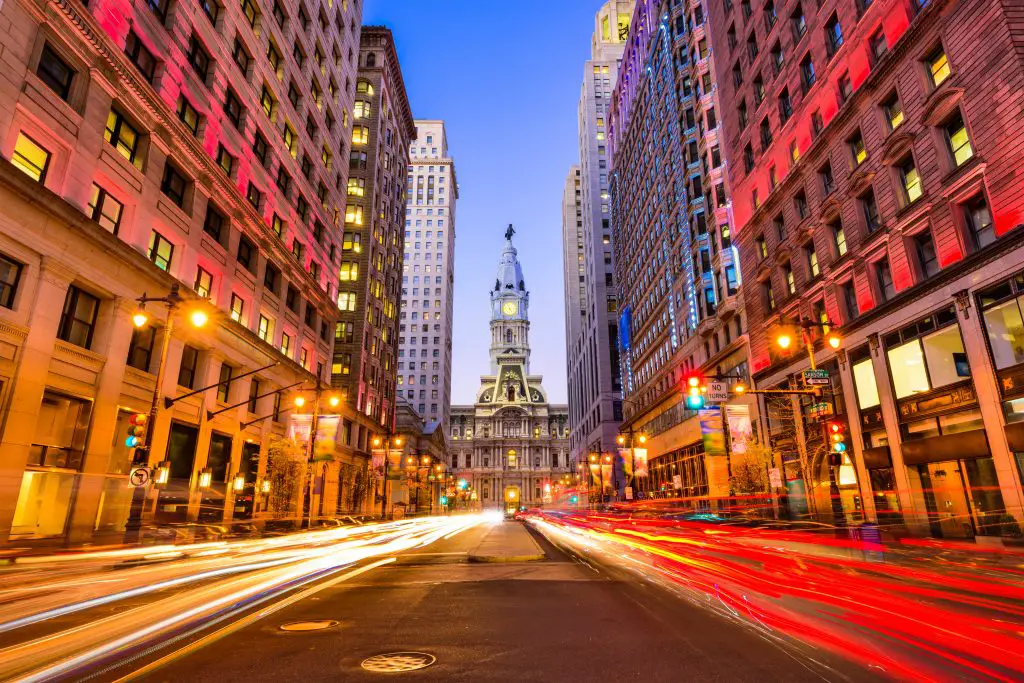 Distance: 2 hours and a 25-minute drive
What to do: Visit the Liberty Bell, Enjoy a Philly Cheesesteak, Visit Independence National Historic Park
Where to Eat: You must try the Philly Cheesesteak and there are good ones all over
Where to Stay: The Notary Hotel Autograph Collection, Penn's View Hotel
Why Visit: Philadelphia is a UNESCO World Heritage City and the only one in the US. This city has helped shape America into what it is today, and there is so much history to appreciate and explore. 
 New York City, New York
Distance: 3 hours and a 45-minute drive
What to do: Visit Times Square, Explore the Empire State Building, Stroll through Central Park, Catch a Broadway show, Climb to the top of the Statue of Liberty
Where to Eat: Enjoy a meal while diner staff sing show tunes show while you eat at Ellen's Stardust Diner, Totto Ramen, Hell's Kitchen
Where to Stay: It's a huge and expensive city, so it can be hard to decide where to stay. Midtown is best for first-time visitors, but prices vary greatly, so do some research within your budget. 
Why Visit: New York City is large, crowded, and busy and evokes a sense of excitement and wonder in most.  You could spend all day wandering the city and never get tired of it.
Wilmington, Delaware
Distance: 2 hours and a 40-minute drive 
What to do: Visit the Hagley Museum and Library, Winterthur Museum, Garden and Library, and Walk along the Riverwalk.
Where to Eat: Brew HaHa!, Pizza by Elizabeths, Farmer & the Cow
Where to Stay: Hotel du Pont, Courtyard Wilmington Brandywine
Why Visit: Wilmington is full of gorgeous, historic garden homes, has a burgeoning food scene, and is perfect for family fun. There are quite a few parks and trails to enjoy as well.
Harpers Ferry, West Virginia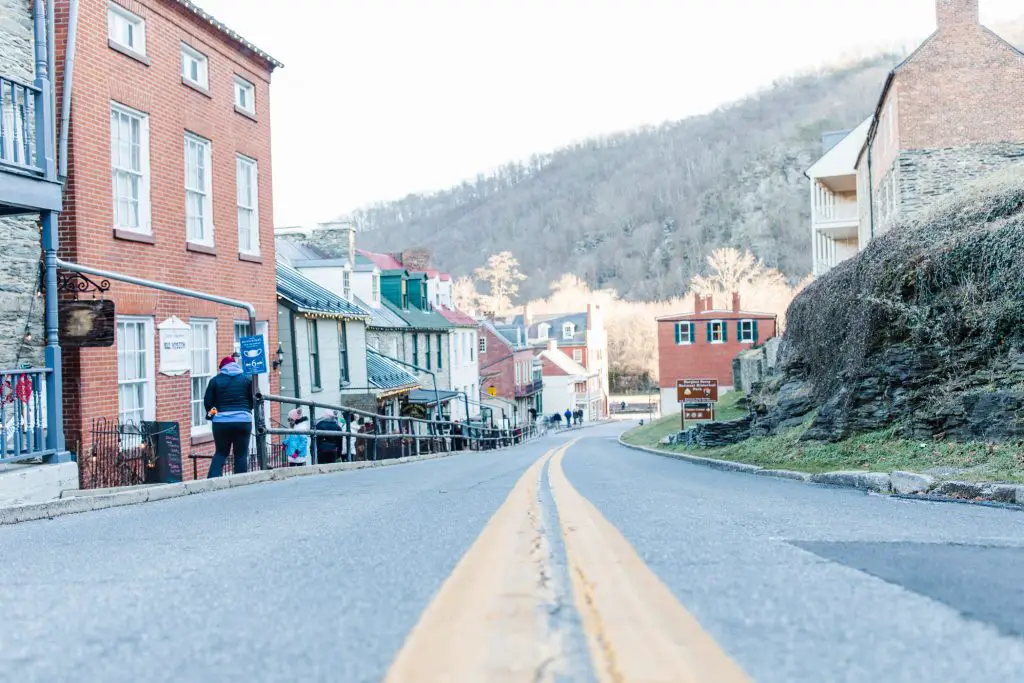 Distance: 1 hour and a 15-minute drive
What to do: Visit Harpers Ferry National Historic Park, The Harpers Ferry Toy Train Museum, and Civil War Living History Museum, Take a walking tour of the town
Where to Eat:  The Rabbit Hole, The Country Cafe
Where to Stay:  Cozy Cabin, The Ledge House
Why Visit:  Harpers Ferry is a quaint, historic town. You'll feel like you have been transported to the past when visiting the National Historic District. It's a great place to explore, slow down for the weekend, and get some much-needed time outside. It's not very far from DC which is why it's a great quick weekend trip from DC. 
Loudoun County, Virginia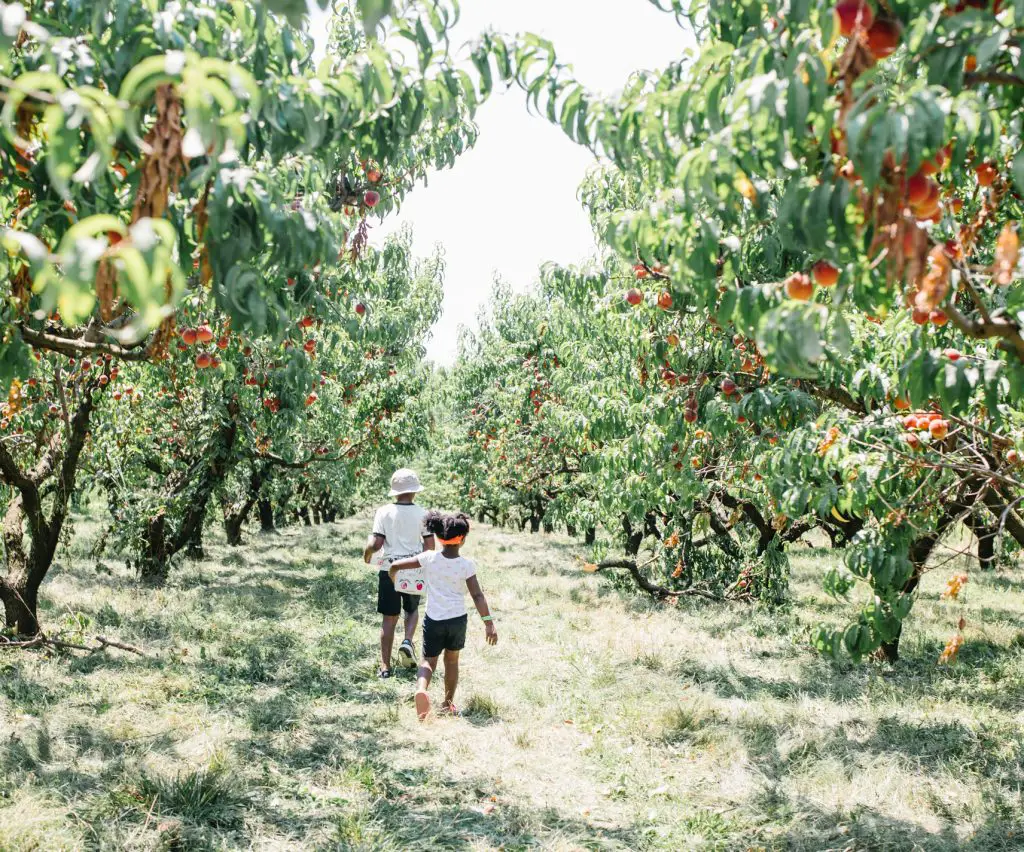 Distance: 1-hour drive
What to do: Enjoy a glass or two of vino while visiting a local winery (there are many to choose from), Enjoy an ice-cold beer at Dirt Farm Brewery, Pick your own fruit at Great Country Farms, or Hike at Red Rock Wilderness Overlook Park or Algonkian Regional Park, Shop at the Salamander Market.
Where to Eat: Fire Works Pizza, Salamander Market
Where to Stay: Salamander Resort and Spa, The Red Fox Inn & Tavern
Why Visit: Loudoun County is known as 'DC's wine country' with over 40 wineries. There are also historical parks and trails that you could spend the day walking through and enjoying the beautiful scenery. 
Williamsburg, Virginia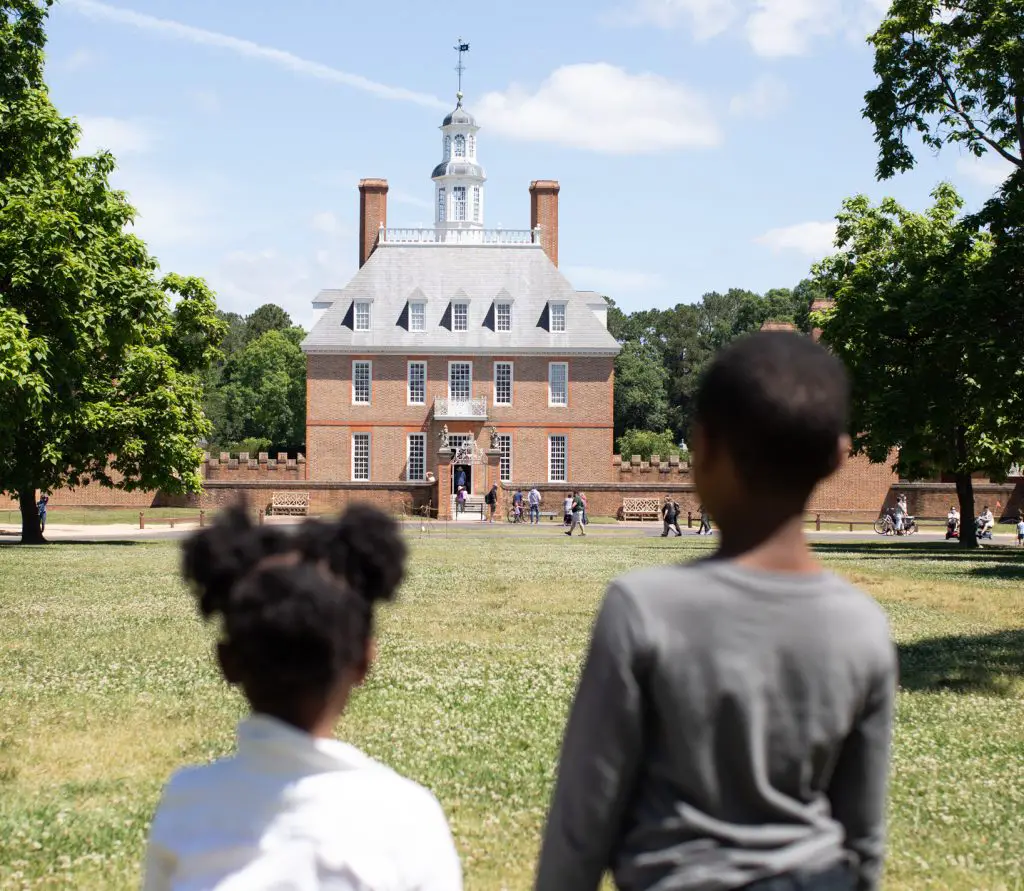 Distance: 2 hours and a 25-minute drive
What to do: Visit Colonial Williamsburg, Explore the Governor's Palace, Thrill-seek at Busch Gardens Theme Park
Where to Eat: Fat Canary, Aroma's World, Nawab Indian
Where to Stay: Club Wyndham Kingsgate, Westgate Historic Williamsburg Resort 
Why Visit: Williamsburg is full of history and is home to the world's largest living history museum known as Colonial Williamsburg, where the life of the 1700s is reenacted and recreated in the original location. You can visit the Revolutionary City and watch actors interpret life during this century. Williamsburg is a great city to travel into the past for a weekend away from DC. 
Orange, Virginia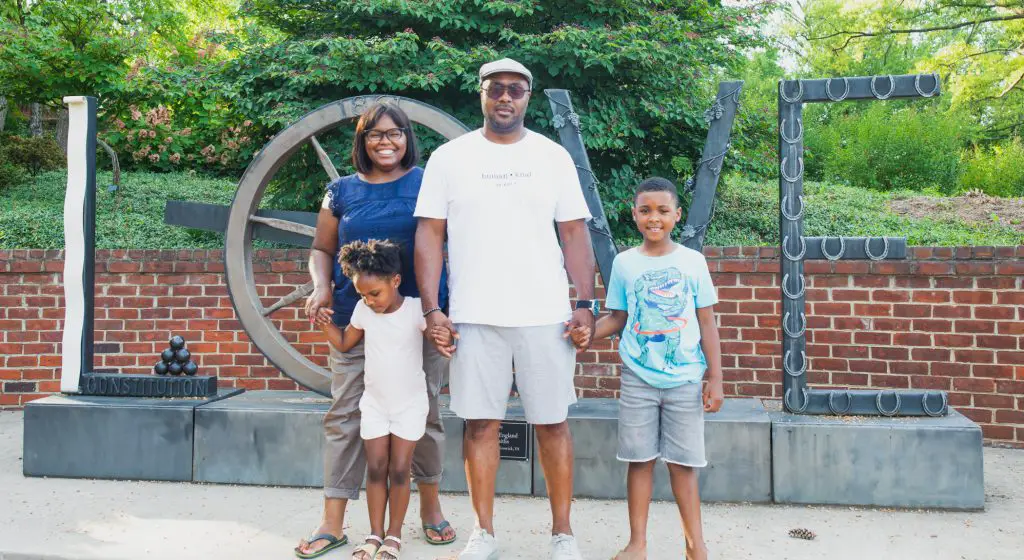 Distance: 2-hour drive
What to do: Montpelier Estate and Museum, Visit James Madison Museum, and Wander around the downtown area.
Where to Eat: The Market at Grelen, and Iron Pipe Alewerks
Where to Stay: Mayhurst Estate
Why Visit: Nestled near the Blue Ridge Mountains, this small town is filled with spectacular mountain views, excellent cuisine, historic sites, and friendly people. Orange, Virginia is a short drive from Washington, DC, and offers a wonderful respite from the hustle and bustle of life in the city.
One of the best things about living in the Washington, DC area is its proximity to so many amazing cities, all within a two-to-three-hour drive. There are more than enough places to ensure that our weekends are filled with adventure and exploration.   The next time you have a free weekend, plan a trip from DC to one of the places on this list.
If you found this post on the best family weekend getaways from Washington, DC helpful, you might also like:
Pin for later: