(Last Updated On: September 23, 2022)
Are you looking for kid-friendly things to do in Miami? This lively city is rich in culture and boasts amazing food, entertainment, and attractions. When most people think of family vacations in Florida, their minds instantly go to the theme parks, but don't be fooled—Miami is one of the best kid-friendly travel destinations on the East Coast.
Having been born and raised in Miami, I can attest that this city boasts beach-ready weather for most of the year. However, those sandy playgrounds are just the beginning! From outdoor adventures to interactive museums to must-see historic sites, this blog post will reveal the best things to do with kids in Miami—rain or shine.
From a local's perspective, here are some of the best things to do with kids in Miami:
Best Kid-friendly Things to do in Miami: Outdoors
The amount of exciting outdoor attractions in Miami is almost unbelievable. From beaches to museums and water sports, there are tons of family fun to be had. Here are some of my top recommendations for family-friendly outdoor attractions in Miami:
Hit the Beach
Let's go ahead and get this one out of the way. Miami is home to dozens of beautiful beaches for you and your family to visit. Hollywood Beach is a terrific family-friendly option, as is North Beach Oceanside Park. The latter is one of Miami's hidden gems and is equipped with a playground, walking trails, a dog park, and a picnic pavilion. Of course, they also have lifeguards on duty.
Swim in the Venetian Pool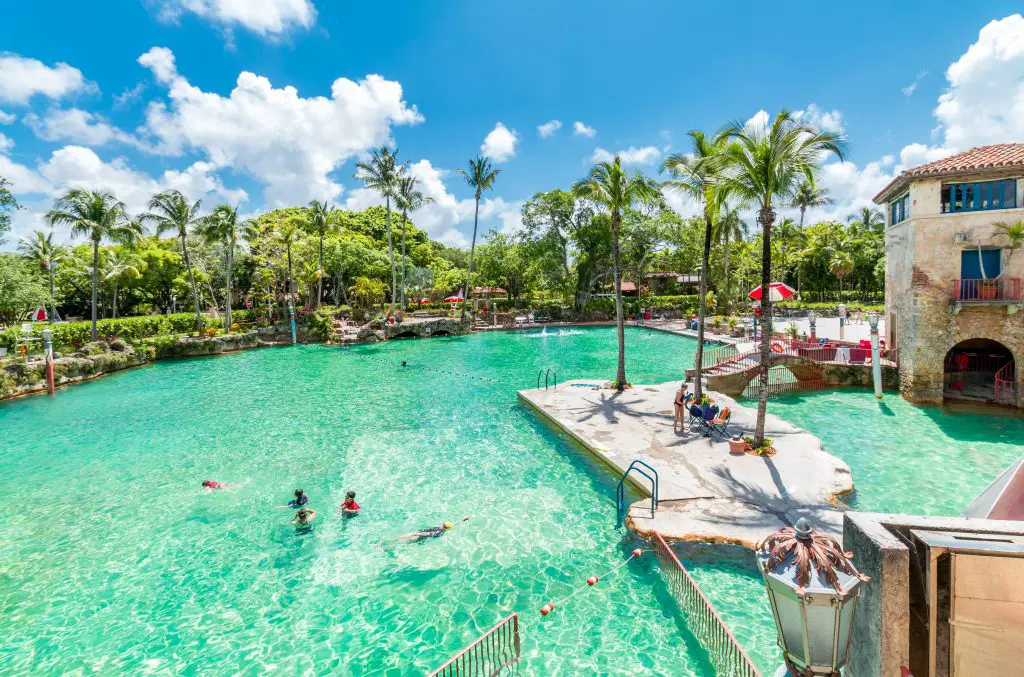 The Venetian Pool is not your average public swimming pool. Located just outside Miami, this premier destination is the only swimming pool included in the National Register of Historic Places. Get ready to swim under bridges, sidle up to a waterfall, explore a water cave, and relax amidst the Mediterranean architecture. Not only will your kids have a blast, but they'll probably learn a thing or two. (Note: Kids under the age of three are not permitted.)
Take an Airboat Ride in the Everglades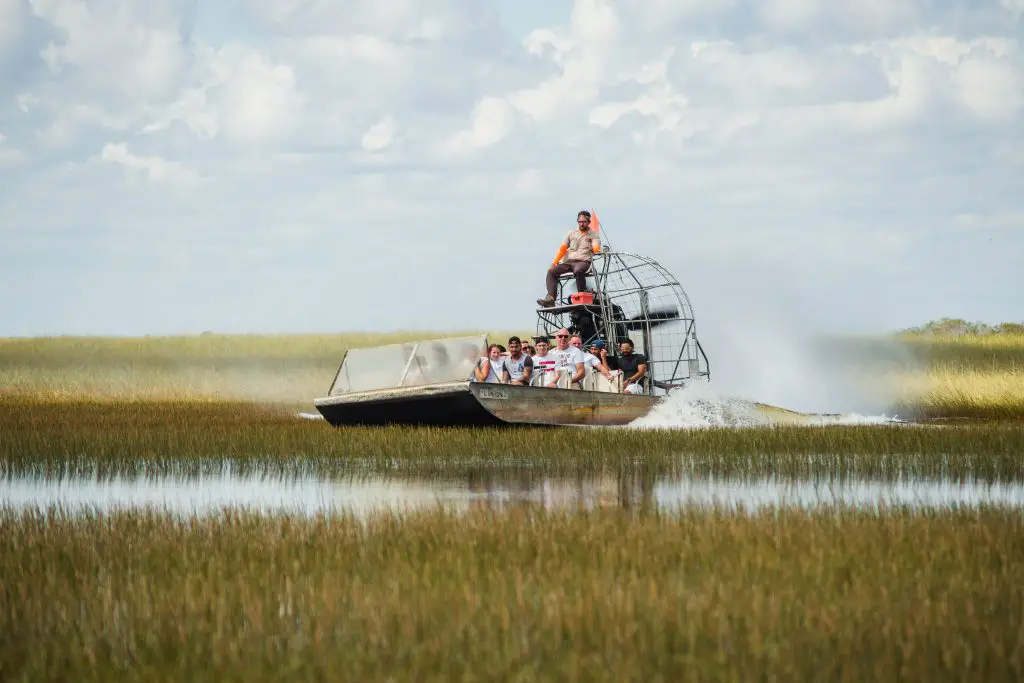 If your kids are anything like mine, they are always looking for a new and exciting adventure to tackle. What better adventure than taking an airboat ride through Everglades National Park? The airboats skim over the water and are propelled by airplane engines. This is a great way to tour the wetlands while spotting alligators, birds, and turtles along the way.
Explore the Vizcaya Museum and Gardens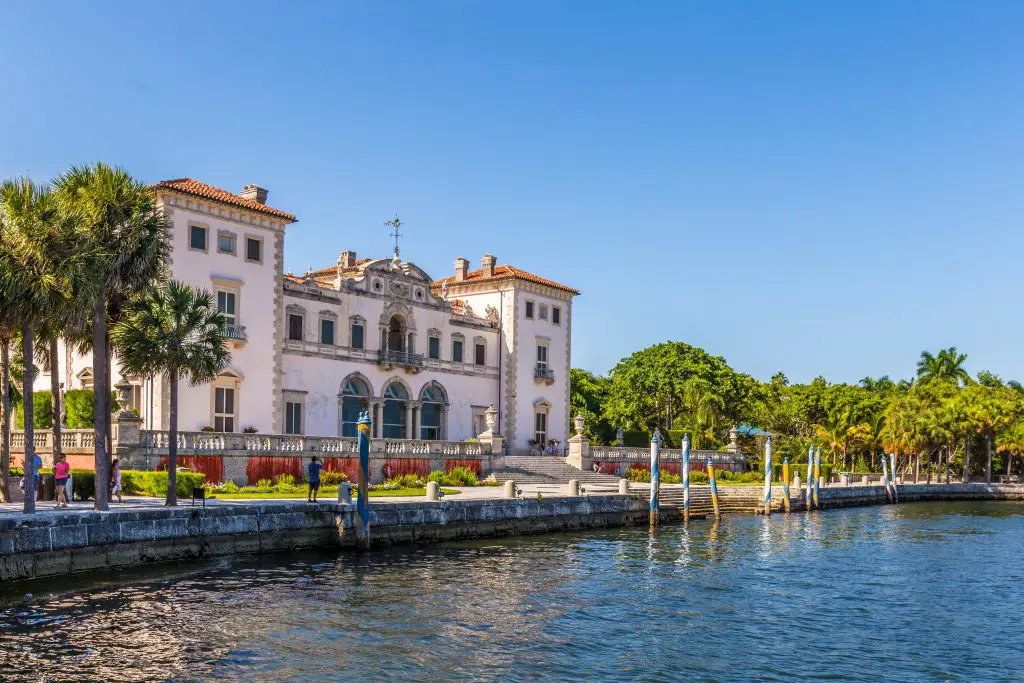 The Vizcaya Museum and Gardens are breathtaking. This stunning Gilded Age estate is a highly rated Miami attraction for families, and for good reason. You can take a deep dive into Miami's whimsical history while exploring the many impressive art collections and strolling through the lush gardens that sit adjacent to the property.
Best Kid-friendly Things to do in Miami: Rainy Day
Depending on the season, you can expect to experience some rain during your visit to Miami. But that doesn't mean the party has to stop! There are plenty of indoor museums and family-friendly activities to enjoy during Miami's wetter days. Here are my top picks:
Visit the Phillip and Patricia Frost Museum of Science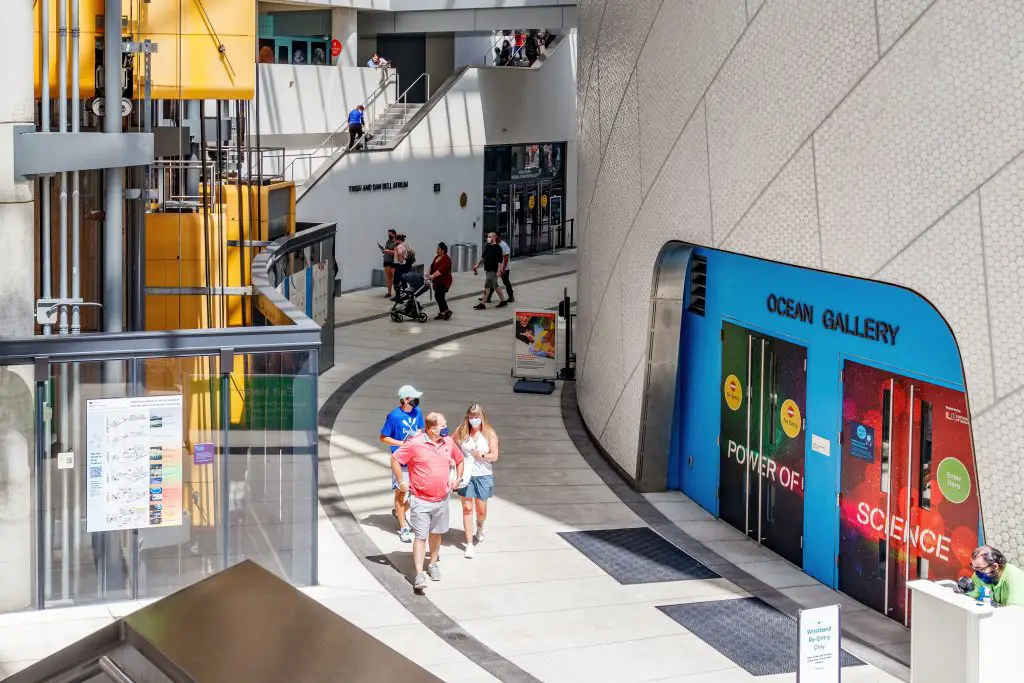 This ultra-interactive museum is composed of four buildings (with both an indoor and a covered outdoor section), so the kids are guaranteed to be entertained. The museum is full of seriously stimulating activities and exhibits that will challenge kids and adults alike. Some of our favorites include Da Vinci–Inventions, which houses life-sized machines imagined by Da Vinci, and the planetarium.
Explore the Miami Children's Museum
Miami is full of incredible family-friendly museums worth checking out. However, the Miami Children's Museum is easily one of the best. It just so happens to be one of the top children's museums in the United States, and if you're a Chase Preferred member, you can take advantage of free entry. Inside the museum, you can walk through an interactive piggy bank, practice your art skills in a marker space, put your skills to the test in a virtual sports center, and so much more.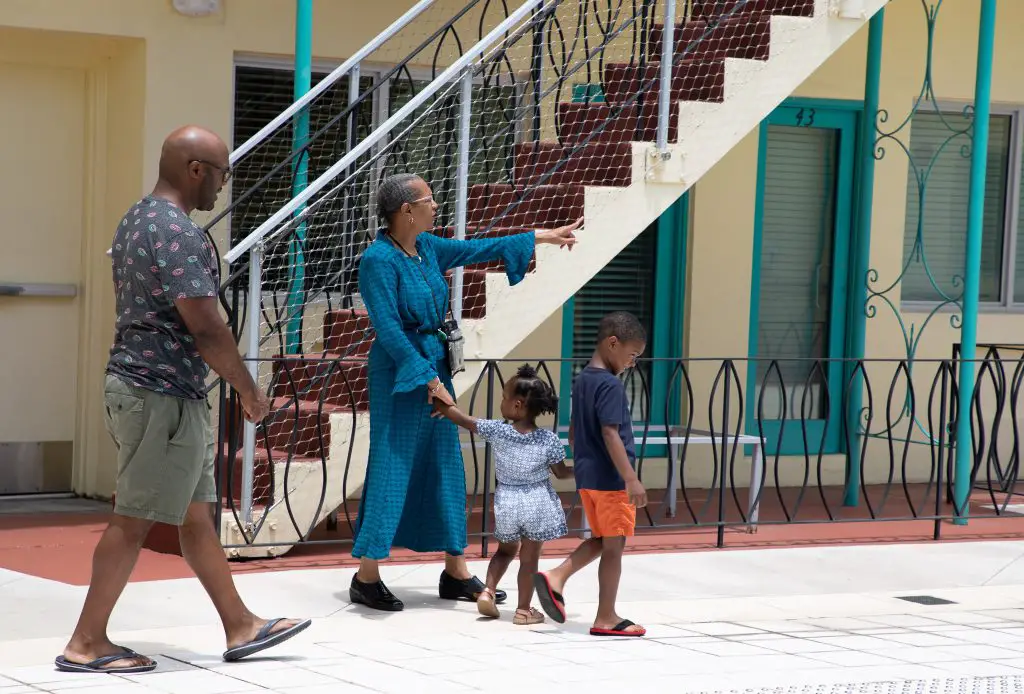 This iconic motel served as the gathering place for Black artists, musicians, socialites, performers, and politicians during the 1960s. Not only did Muhammad Ali stay here after claiming his heavyweight world champion title, but Hampton House also housed Aretha Franklin, Frank Sinatra, Dr. Martin Luther King Jr., Malcolm X, and many other larger-than-life figures. The motel is the only segregated motel of that era still standing today, and a tour of Hampton House Motel is guaranteed to provide you with a deep dive into the city's rich African American history.
Catch a Show at Miami's Children's Theater
Miami is home to one of the top children's theaters in the country, so be sure to check out what's playing while you're in town for a great rainy day activity in Miami. Many of the graduates from Miami's Children's Theater go on to have professional careers in movies, TV, and on Broadway, so go catch a show and see them before they're famous!
Play at Dezerland Action Park
Dezerland Action Park is an indoor wonderland for active kids everywhere. This indoor play zone features a trampoline park, go-karts, an arcade, virtual reality games, glow-in-the-dark miniature golf, a ropes course, rock climbing, bumper cars, roller skating, and more. If you want to wear your kids out on a rainy day, this is the place to go for a good time.
Well, there you have it! If you're planning a family vacation this summer, these are the best things to do with kids in Miami. Rain or shine, Miami is home to plenty of amazing activities that the whole family will enjoy. If you need help finding a place to stay, be sure to check out my blog covering the 5 Best Hotels in Miami for Families. Happy travels!
If you enjoyed this post on Kid-friendly Things to do in Miami helpful, you will find the following family travel articles helpful:
Pin for Pinterest: