(Last Updated On: October 11, 2022)
I recently returned from an awe-inspiring and life-altering trip to Antarctica.  The hardest part about preparing for the journey (other than saying goodbye to my kids for 12 days) was trying to figure out what to pack.  Packing for a once in a lifetime adventure can be a bit daunting.  Since I had to prepare to travel to one of the most remote locations in the world, it was imperative that I pack everything that I'd need, to include warm clothing essentials and enough photo gear to capture great images for this epic experience.
Since I opted to fly into Buenos Aires, Argentina, instead of Ushuaia I had to travel via charter plane from Buenos Aires to Ushuaia, which is the southernmost city in the world and the location of the port we were leaving from.  The charter airline had very strict luggage allowances.  Checked luggage could not weigh more than 44 pounds, and there was an 11 pound limit for carry-on bags.  Therein lies the rub,  I needed to be prepared for any situation AND pack light.
[This post on the Ultimate Packing List for Antarctica was updated April 2022.]
A Complete Packing List for Antarctica:
Here is the list of all of the clothing and gear that I packed for my trip:
Communication & Electronics
Antarctica isn't exactly a kid-friendly vacation destination.  It's not a budget-friendly one either.  We had to save up for a while to pay the $6K for a seat on Quark Expedition's Antarctic Explorer Cruise.  So, I had to go it alone.
I left my two little ones  behind.  At the time, they were 18 months and 4 years of age.  My mother agreed to fly in, from Miami, FL, to help my husband care for the children while I was away.  Since I was leaving my babies at home, it was imperative -for the sake of my sanity- that I could communicate with my family while I was away.  The ability to communicate was a HUGE deal to me.  I figured, what good is a dream trip to Antarctica if I spent hours in my cabin crying because my imagination and mommy guilt were in overdrive.  Nope, I opted to sign up for the cruise company's WiFi, which was sloooow but it worked.  I was able to facetime a few times and communicate via Whatsapp.  Here are a few other communication essentials that I packed as well.
Waterproof Cell Phone Case
Lightning Cell Phone Chargers
Kindle/eReader
Hard Drive
Power Strip with USB
Travel Adapter Power and Voltage Converter
Portable Charger
Universal Travel Gear Organizer
Cold-Weather Clothing (the art of layers for Antarctica)
As a Floridian with Caribbean roots, keeping my butt warm was of paramount importance.  Even though it would be summer Antarctica when I visited, temps were still cold enough for layers.  I packed the following clothing items: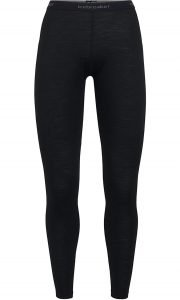 Base Layer
Long John Shirt
Long John Pants
Mid Layer
Outer Layer
Clothing

Accessories
Two pairs of Liner Socks
Two pairs of Wool Socks
Hat
Two pair Glove Liners
Thermal Gloves
Waterproof Jackets
Photography Equipment
Capturing good images of the Antarctica experience was a high priority.  This was the most expensive trip I've ever taken and I knew this was going to be a once in a lifetime opportunity.  As such, I really wanted to capture the essence of the Antarctic so that I could share it with my family and readers.  I splurged and purchased the Canon 5D Mark IV DSLR Camera and the GoPro HERO.  I am still sorting through the video footage and photos that I took and I am blown away by the quality of the images. The Canon is a top-notch professional grade camera.  And the footage I caught on the GoPro really brought the Antarctic to life.
It was definitely worth the expense but I really doubt anyone could take a bad picture in Antarctica.  So, if you pack a nice point-and-click camera or a cell phone with a decent camera, I'm sure your pics will be amazing as well. Since I'm a Canon girl, I lean toward Canon camera products, but you should be able to easily find the same items made by other camera companies.
Canon EF Wide Angle Lens (16-35)
Canon Polar Filter Lens
Extra DSLR Batteries
SD Extreme Cards
DSLR Rechargeable Battery Station
Camera Backpack
DSLR Rain Cover
GoPro Camera
GoPro Accessory Kit
San Disk for GoPro
Miscellaneous to Include in your Packing list for Antarctica:
Here are a few other things I stuffed into my sack, just in case.
Dry Pack with Cell Phone Case
Sunglasses
Binoculars
Collapsible Water Bottle
Scrubba Portable Clothes Washing Bag
Portable Clothesline
Compression Packing Cubes
Information
I used these travel guides to compile lists of things to do and see while in Buenos Aires and Antarctica.  You might find them helpful as well.
Frommer's Complete Guide to Buenos Aires
Frommer's Top Ten Sights: Buenos Aires (Kindle Edition)
Lonely Planet Antarctica (Travel Guide)
Here is a pic of all of my gear stuffed into a duffle bag camera backpack and tote.
If you found this post on the Ultimate Packing list for Antarctica helpful, you might also like:
Pin for later: