(Last Updated On: March 13, 2023)
Looking for things to do this spring break in Washington, DC, but want to avoid the crowds? Well, you came to the right place.  As the Nation's capital, Washington, DC is home to many of the country's iconic historical monuments and museums. It's a great place to explore and get to know the history that surrounds it.
While there are usually many tourists visiting DC during the spring, we've compiled a list of the top ten places to explore that won't be quite as overcrowded. There are, of course, many museums to visit that showcase the history of the country, but this list aims to present attractions that will allow you to experience DC in a new light.
[This post on 10 Best Things to do in Washington, DC …Besides Museums was originally published October 2020, and updated October 2022]
Here's my list of Spring Break DC: Top 10 Best Things to do…Besides Museums: 
1.  Tour Howard University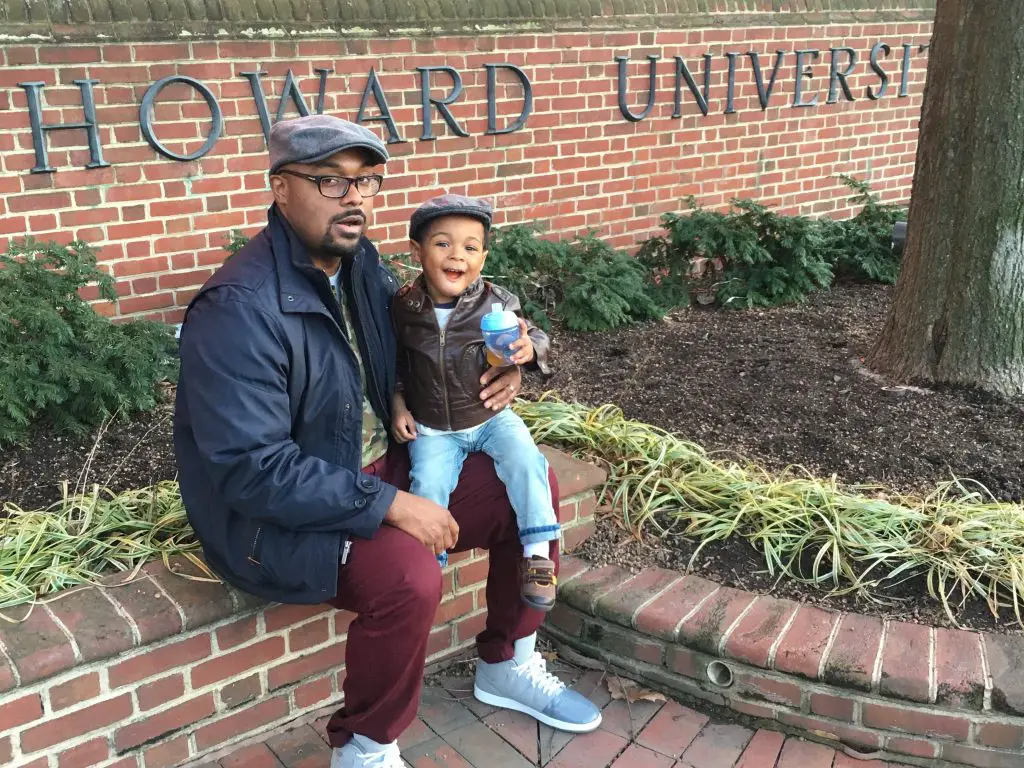 Howard University, a private, historically Black university, is located in Northwest DC. The campus is beautiful and features several historical landmarks to visit such as the Andrew Rankin Memorial Chapel, the Fredrick Douglass Memorial Hall, and the Founder's Library.  Spring is a wonderful time to walk around the school's large campus.  
2. Check out the DC Cherry Blossoms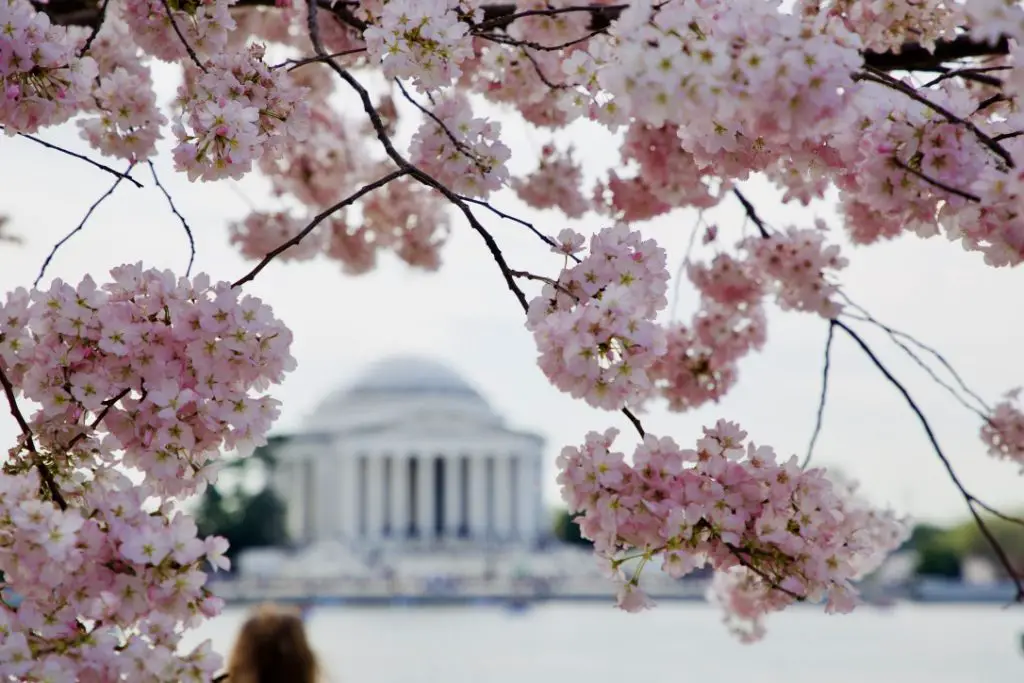 If you're spending Spring Break in Washington, DC your trip might take place during the cherry blossoms' peak bloom. If so, you're in for a treat. There are more than 3,000 cherry blossom trees planted in DC. Each spring, when they bloom it's a beautiful sight to behold.  The entire District commemorates the annual event with the National Cherry Blossom Festival which is a three-week-long celebration. You can look up the peak bloom status here.
3.  Enjoy a Big Bus Tour of DC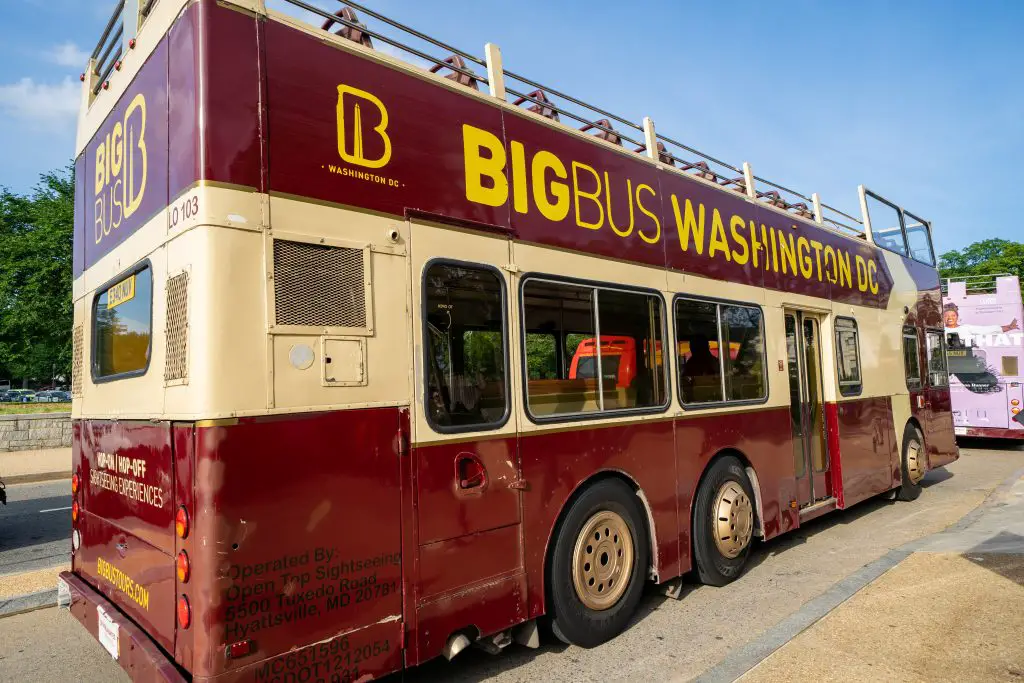 One of the best ways to beat the spring break crowds while enjoying the city is by taking a bus tour. On a Big Bus tour, the top of the bus is open for the best sightseeing. It will take you on a journey to all the iconic locations in DC. The tour is super flexible because you can hop on and off at different major landmarks and attractions. You can purchase a variety of different tours including one-day, two-day, and night tours. 
4.  Explore the Monuments at Night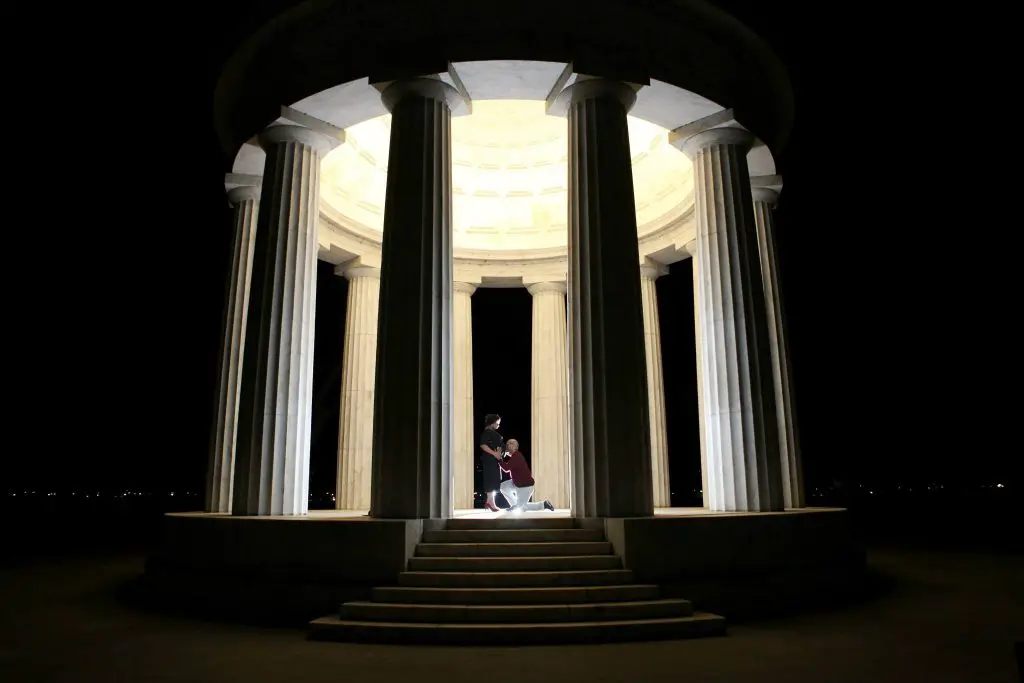 Speaking of night tours, visiting the famous monuments in Washington, DC at night can be a whole different experience even if you've already visited them during the day. Not only will there be incredibly fewer people, but it can be a completely different view at night. Many of the monuments in DC have strategically placed lights for a more dramatic illusion. 
5.  Catch a Show at the Kennedy Center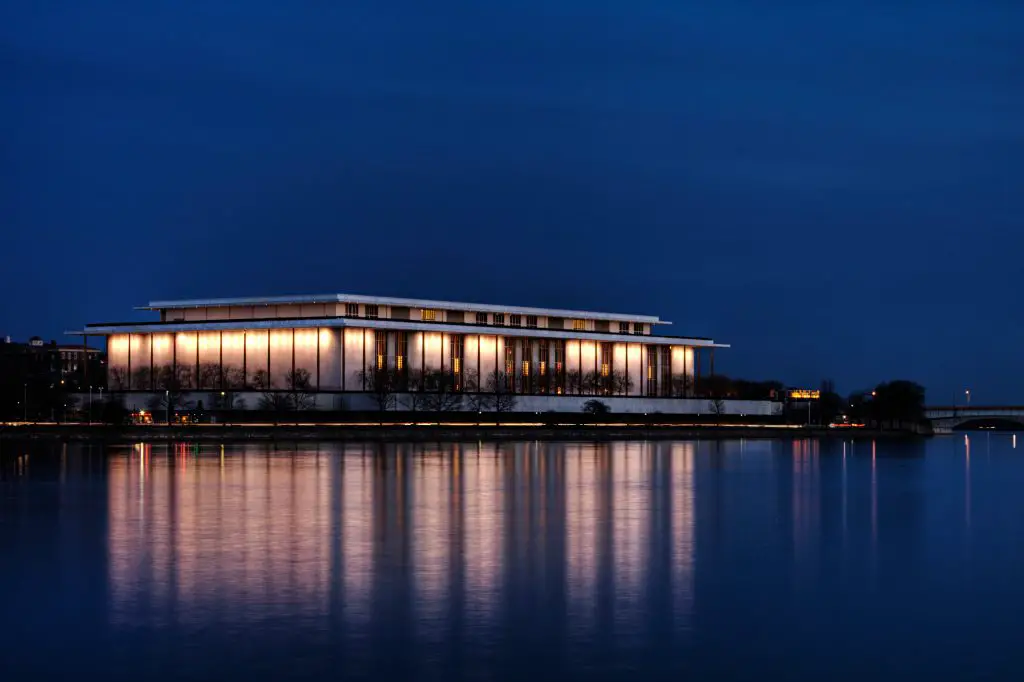 The John F. Kennedy Center for the Performing Arts became a living memorial in 1964 to honor President John F. Kennedy. Its mission is to share music, opera, dance, and other art forms from all over America as well as other countries. To honor the late President, the Kennedy Center offers a variety of shows from many artists. If you enjoy any type of performing art, visiting the Kennedy Center is a great outing to enjoy an exquisite show. 
6.  Visit the National Harbor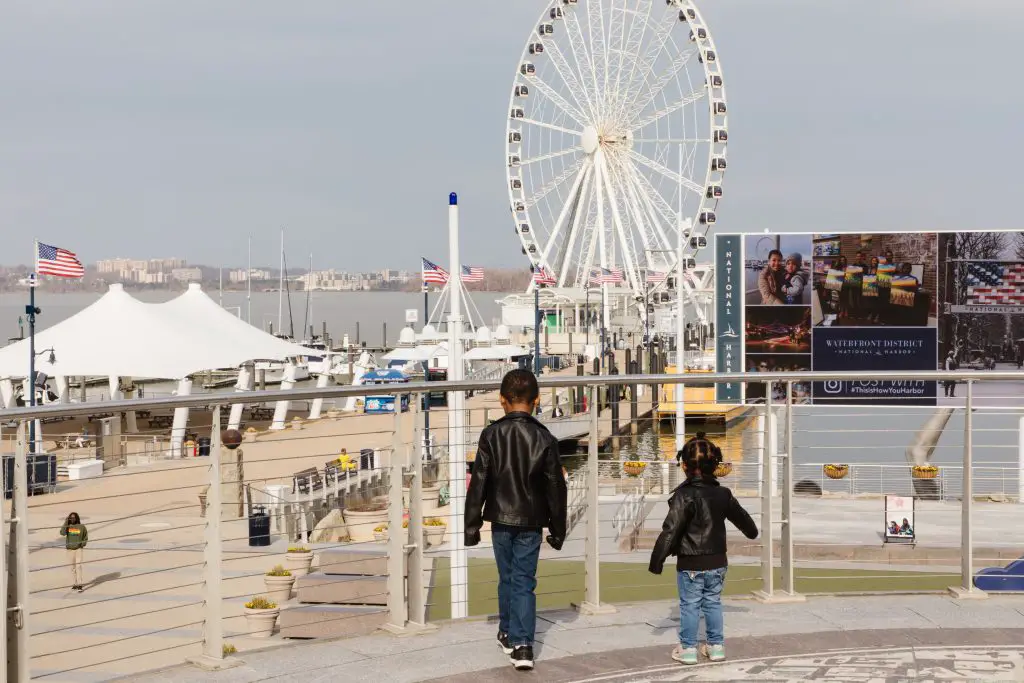 National Harbor is a 350-acre waterfront strip located on the Potomac River in Prince George's County, Maryland. It's quite a popular spot with 160 stores and 40 restaurants. It's also home to the iconic Capital Wheel which is a Ferris wheel that allows you to get a birds-eye view of the city from 180 feet in the air. The water district of National Harbor also has great hotels, beautiful sunsets, and amazing water views. It's a great place to get dinner and spend some time walking around. 
7.  Enjoy Some of DC's Most Iconic Sights While on a Dinner Cruise
Dinner cruises on the Potomac River are a great way to enjoy a meal while viewing the city line from the water. You'll have great views of the Washington Monument, National Harbor, and many other iconic sites. A dinner cruise lasts about two to three hours for the perfect romantic night out or family dinner. Different cruise lines offer three-course meals, buffet-style dinners, a bar, and entertainment.
8.  Enjoy the Shops in the Historic Blagden Alley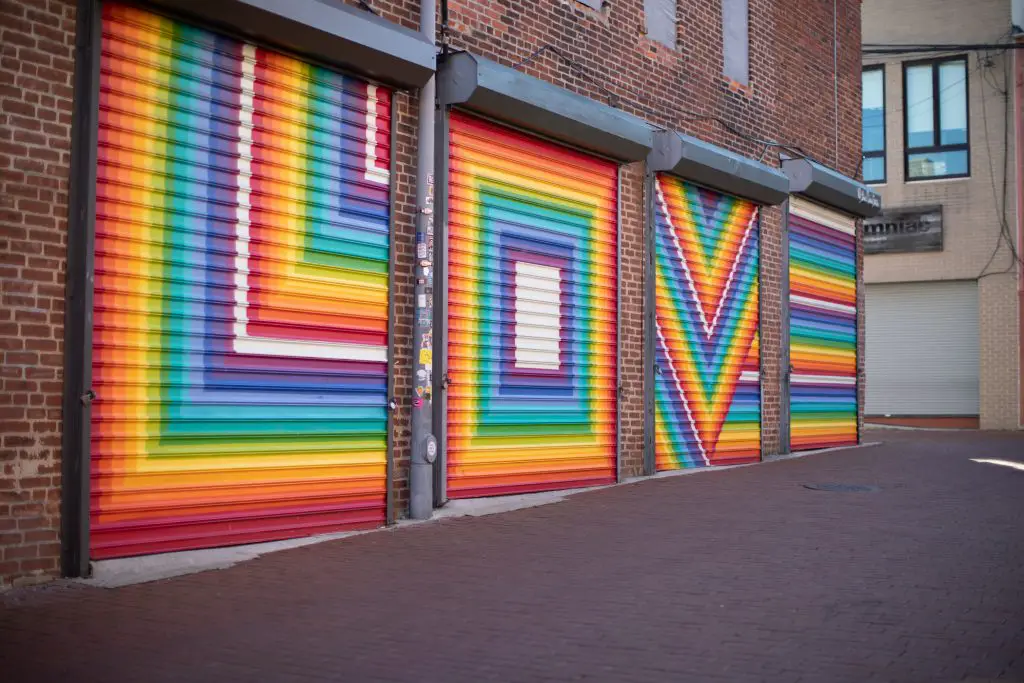 Blagden Alley, in the historic Shaw neighborhood, is lined with shops and restaurants. This quaint area is a great place to have a coffee break, shop locally in a boutique, or grab a fresh sandwich at lunch. All the restaurants and stores are in beautiful historic buildings with unique character.
9.  Take a Stroll Through Georgetown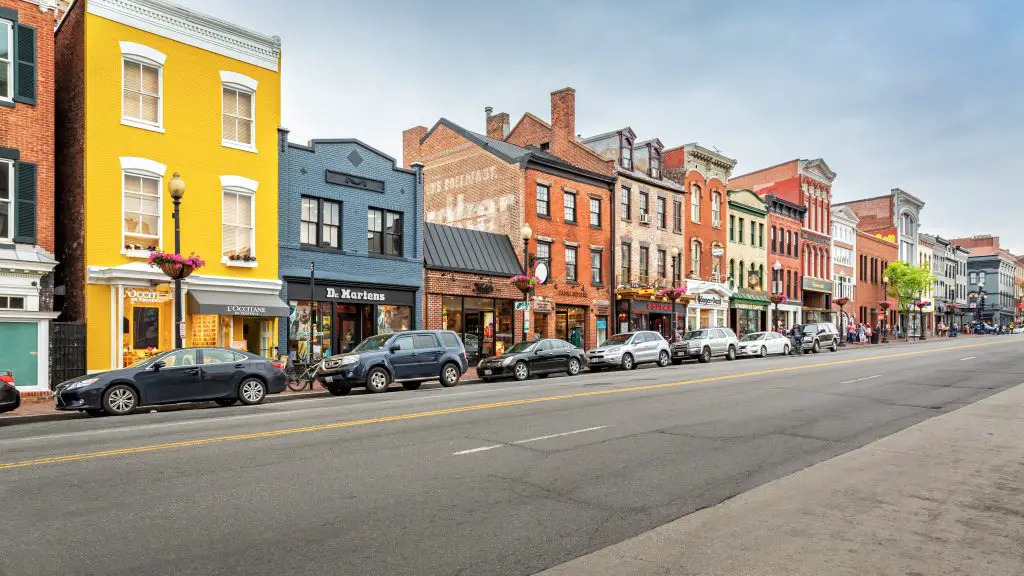 Georgetown's streets are lined with picturesque mansions, boutique shops, restaurants, and bars. This area is chock-full of goodies if you're a history wonk like myself.  I love walking along the cobblestone sidewalks and checking out the 18th and 19th-century houses. If you're into outdoor activities, Georgetown Waterfront Park is a great place to bike, jog, or kayak.
10.  Have a spring Picnic at the National Arboretum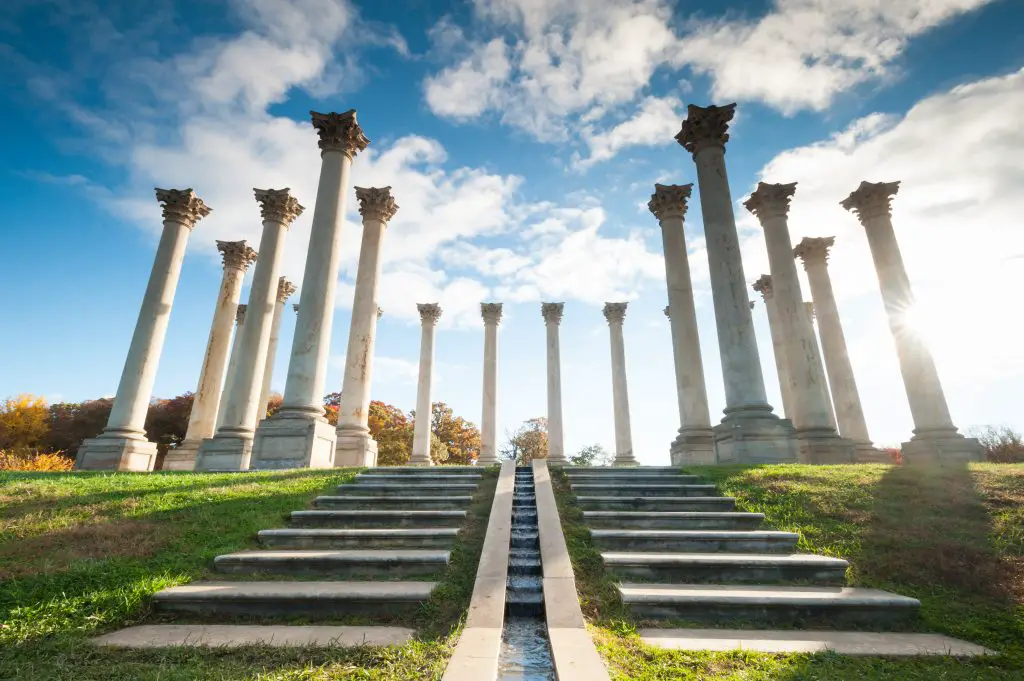 Spring is a great time to visit the U.S. National Arboretum. The National Arboretum is 446-acres of beautiful landscaping. In addition to its amazing agriculture, it's the home of the National Capitol Columns which are 22 Corinthian columns that once supported a portion of the U.S. Capitol. The columns are a stunning fixture when the Arboretum as the backdrop. I also love to use this location for family photoshoots.
Spring break is an ideal time to visit Washington, DC to learn and experience some American history. There is so much to see and do in the city, and there are many ways to beat the spring break crowds and experience Washington, DC in unique ways.
If you enjoyed this post on the Spring Break DC: Top 10 Things to do…Besides Museums helpful, you might find the following articles helpful:
 Pin for later: