(Last Updated On: January 16, 2023)
This post contains affiliate links which means that if you click and make a purchase I may receive a small commission, at no cost to you. All opinions are my own.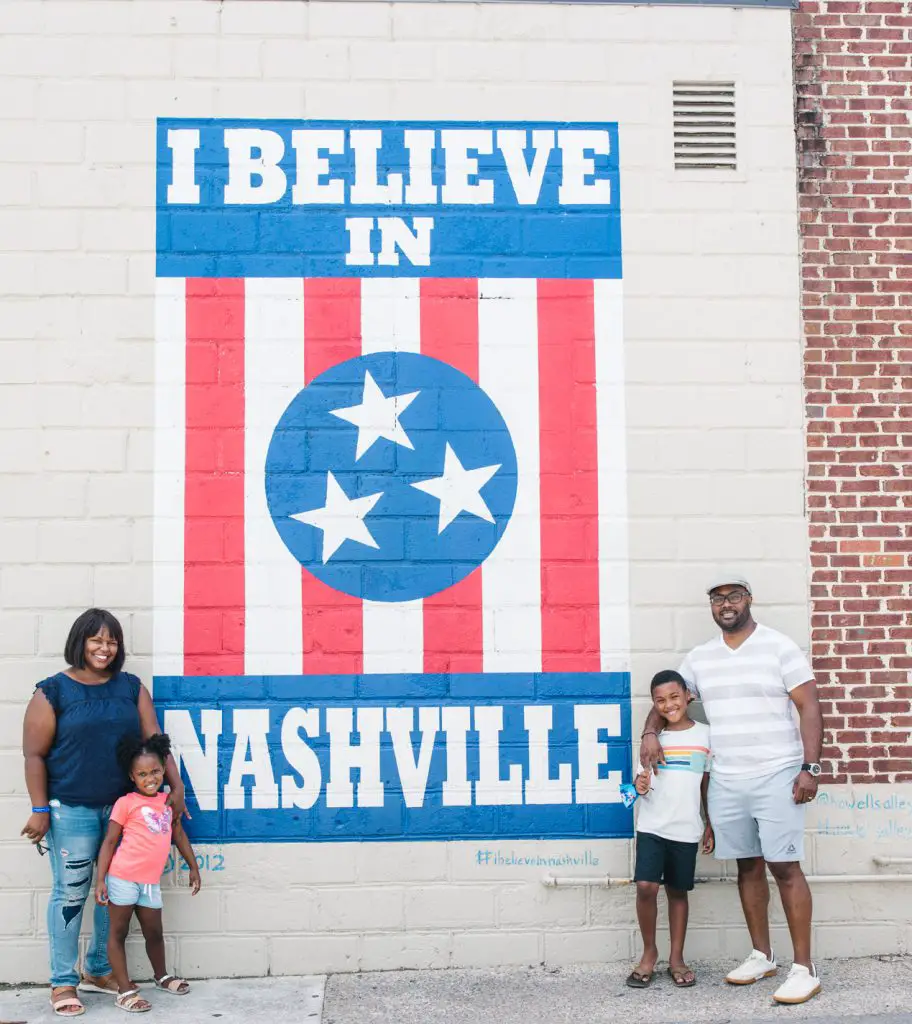 If you've never been to Nashville, aka Music City, then you have been seriously missing out. Home to 24/7 live performances, spectacular food, and world-renowned attractions, Nashville is undoubtedly one of the best tourist destinations in the U.S. for families.
Traveling to Nashville can get quite expensive if you don't plan your trip out beforehand. Luckily for you, I'm here to share many amazing free things to do in Nashville for families.
Whether you're a country music lover, a history buff, or a self-proclaimed foodie, there's something for everyone in Nashville.
Here are 8 awesome free things to do in Nashville on your next trip:
1. Enjoy the local Nashville parks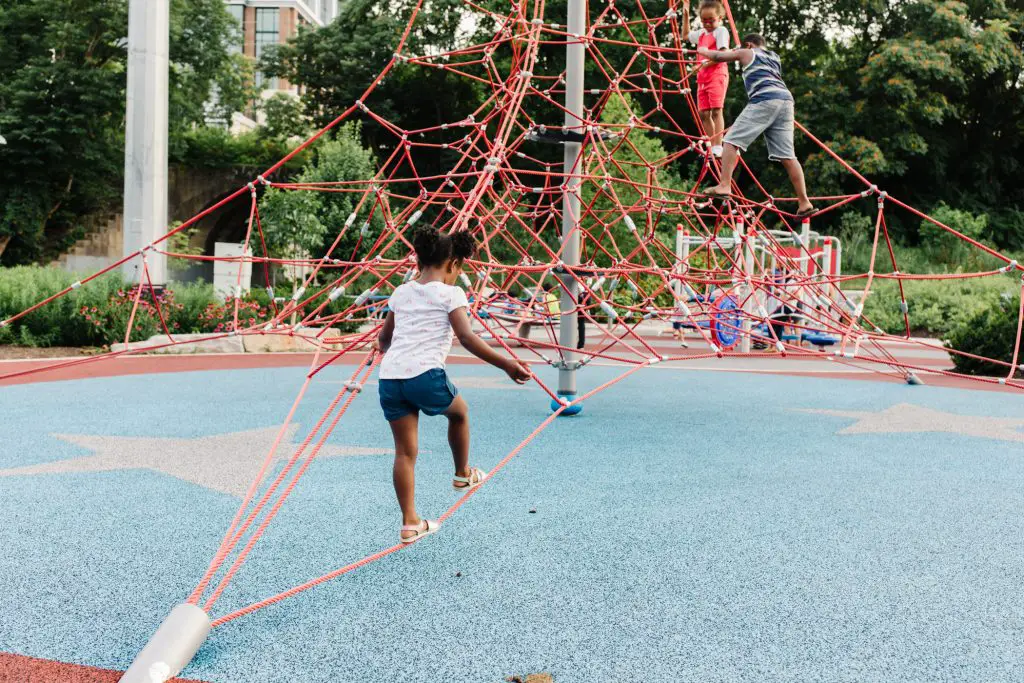 With over 120 public parks spanning 12,000 acres of land, Nashville has no shortage of outdoor space to enjoy. Pack a picnic basket and a Frisbee, then head over to one of the city's many lush parks to spend a free afternoon with the family.
Need some ideas? Check out Centennial Park, downtown Nashville's most beloved park. The massive urban park is home to the city's replica of the world-famous Parthenon. Entry into the structure isn't free, but taking photos out front sure is!
2. Visit the Nashville Farmers Market
This lively market is open seven days a week, with family-friendly events that take place throughout the month. If your trip happens to span over the third Friday of the month, make sure to check out the Night Market. Here you'll find live music, food trucks, and family-friendly activities for everyone to enjoy.
3. Attend a free event hosted by the Country Music Hall of Fame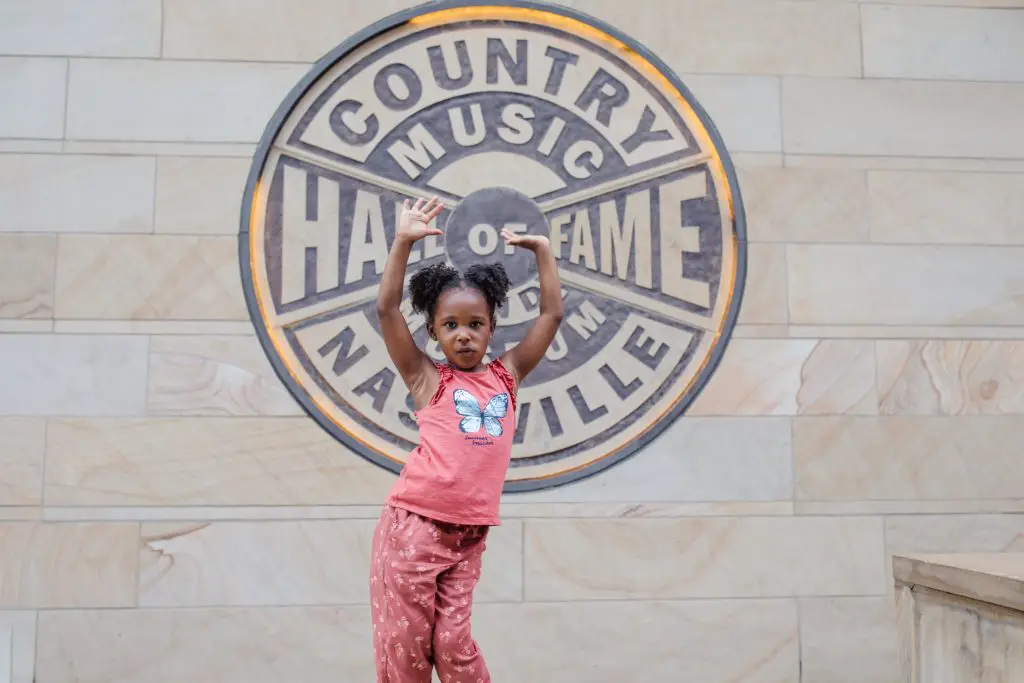 Since it opened in 1964, the Country Music Hall of Fame has maintained recognition as one of the world's most impressive music museums. Whether you're a country music lover, it's an incredible museum to explore.
What I didn't realize before taking a family trip to Nashville was that the museum also regularly hosts free events! During our stay, we enjoyed a free songwriting class in the park that was hosted by the Country Music Hall of Fame. Do yourself a favor and check out their events calendar before you visit for exciting free things to do in Nashville.
4. Stroll down Honky Tonk Row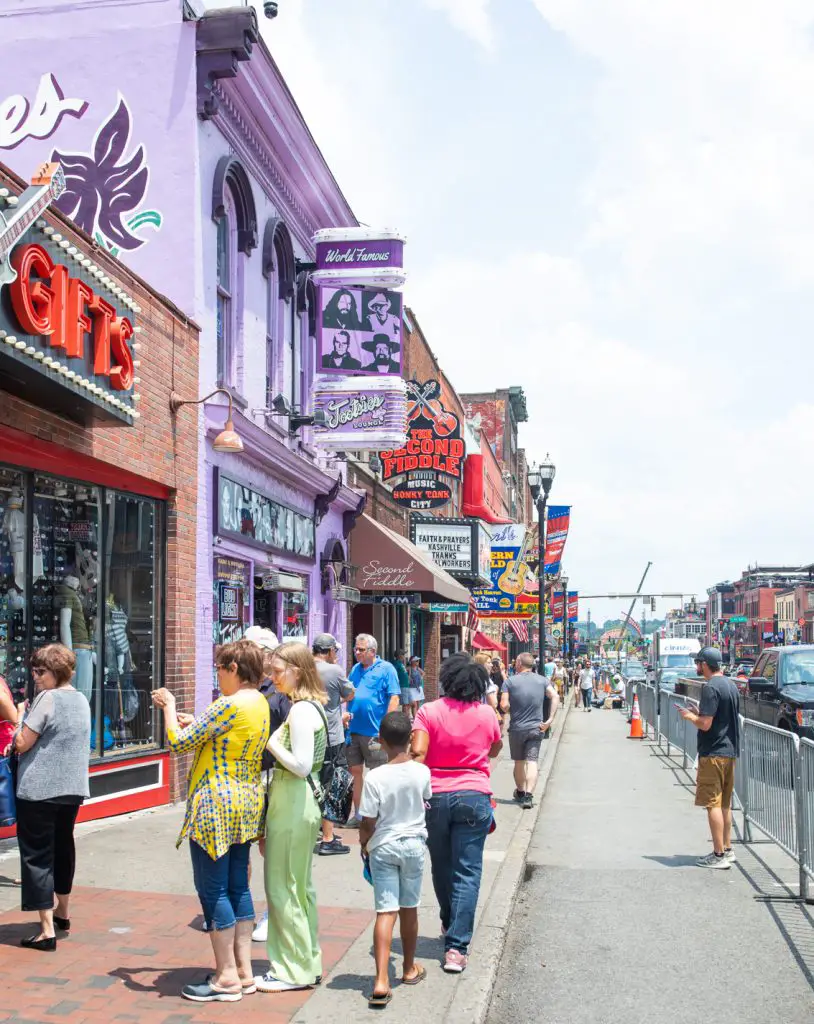 Hitting up Honky Tonk Row is like a rite of passage for anyone who sets foot in this town. I don't make the rules! Named after the lively country music bars that dance all the way down the block, Honky Tonk Row is one of the most iconic tourist destinations in Nashville.
It's basically the Times Square of Music City, except with constant live music playing at every bar. So, do yourself a favor and save at least one night of the trip to check out the honky tonks with your family. You won't be disappointed!
5. Check out the legendary Music City Walk of Fame
No trip to Nashville would be complete without honoring the many legends that have gained worldwide fame for their contributions to music. The best place to do this is the Music City Walk of Fame, located next to the Nashville Music Garden.
The park is free to the public, so take a stroll down the Walk of Fame with your family and snap photos with the stars belonging to your favorite artists. If you're in town for the tunes, this is one of the most awesome free things to do in Nashville, hands down.
6. Take in the views from the John Seigenthaler Pedestrian Bridge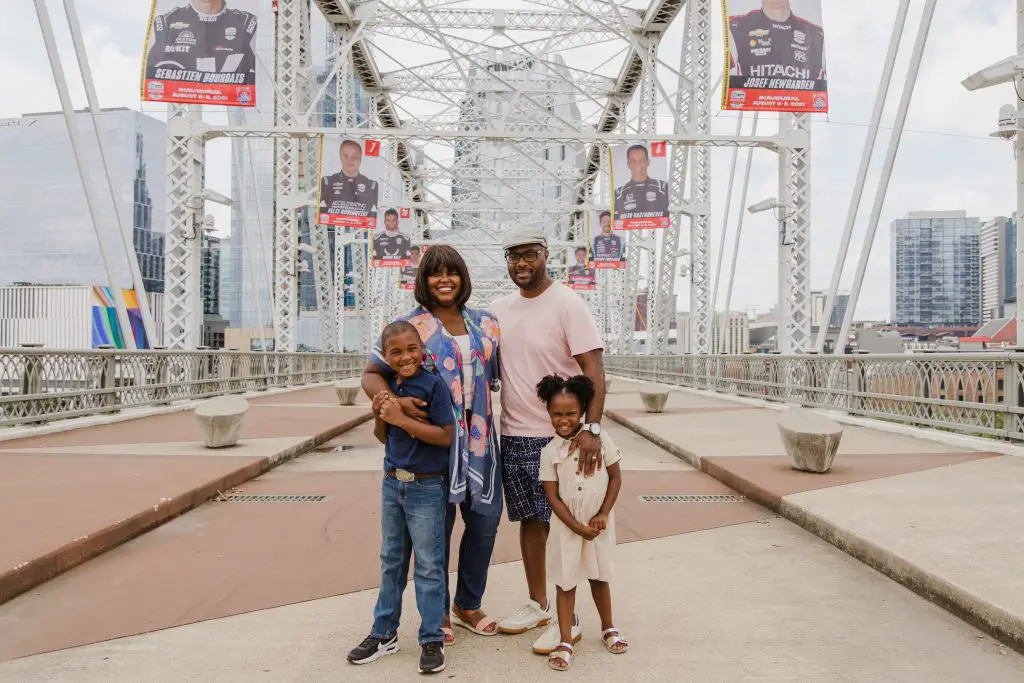 I know what you're thinking. Seriously, Tykesha, a bridge? You've got to trust me on this one. Located one block south of Broadway, the John Seigenthaler Pedestrian Bridge connects downtown Nashville to the nearby suburbs.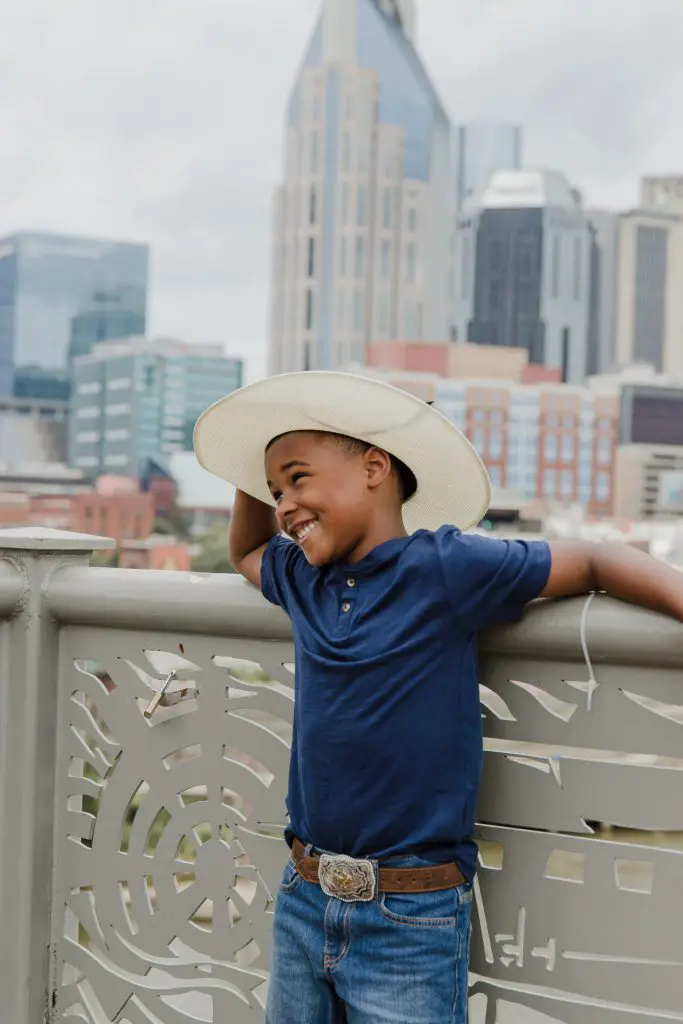 Thanks to the breathtaking panoramic city views it boasts, the bridge has become a Nashville staple for tourists. Not only is it among the longest pedestrian bridges in the world, but it's the best place to witness the magic of downtown from afar.
7. Enjoy Nashville Murals for FREE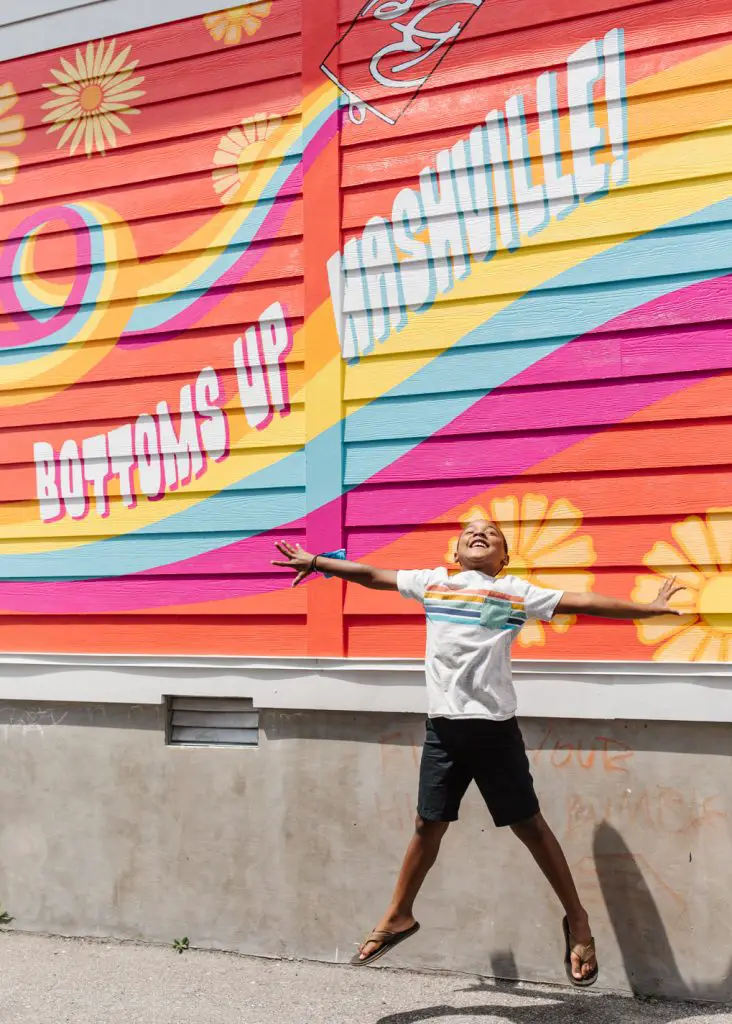 We were really surprised to find so many colorful and cool murals all over the city. We didn't waste any time taking our fill of insta-worthy photos.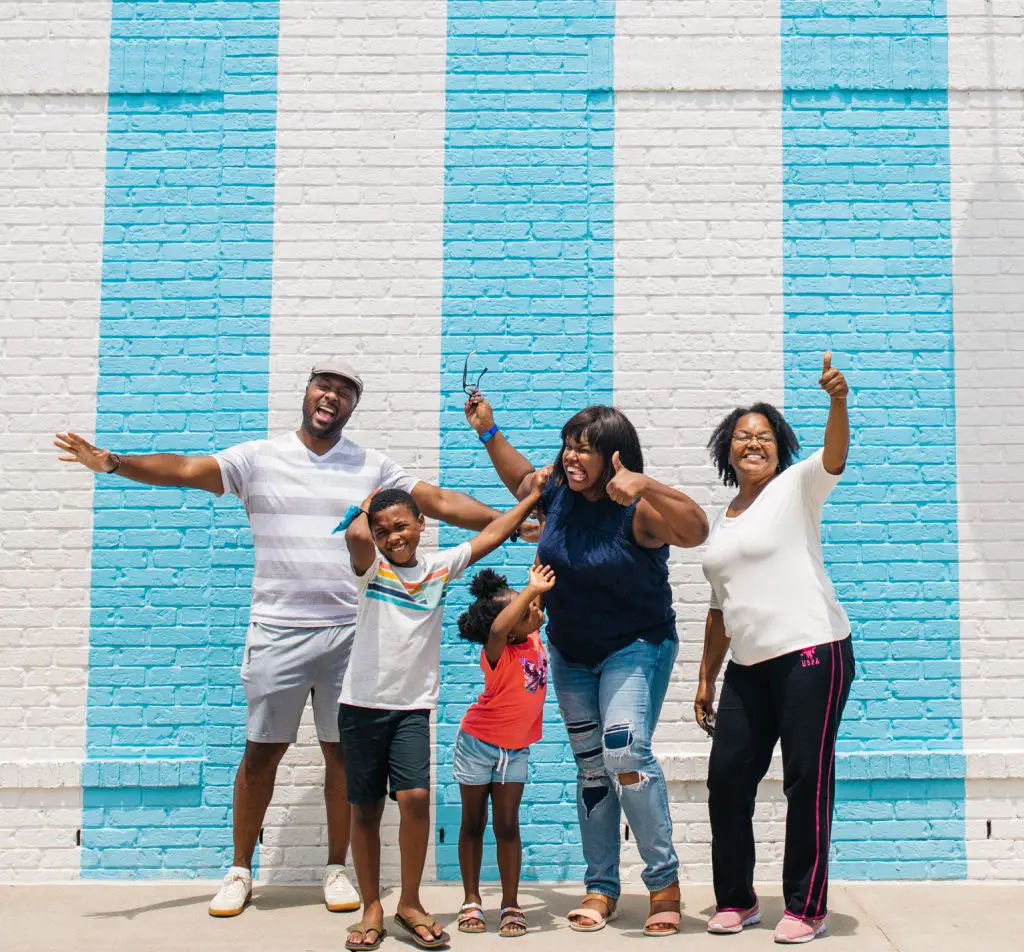 You might have to stand in a line for your turn, but it was so much fun to pose in front of some of Nashville's most iconic murals. Search for popular Nashville murals and plan to a day to take some fun photos.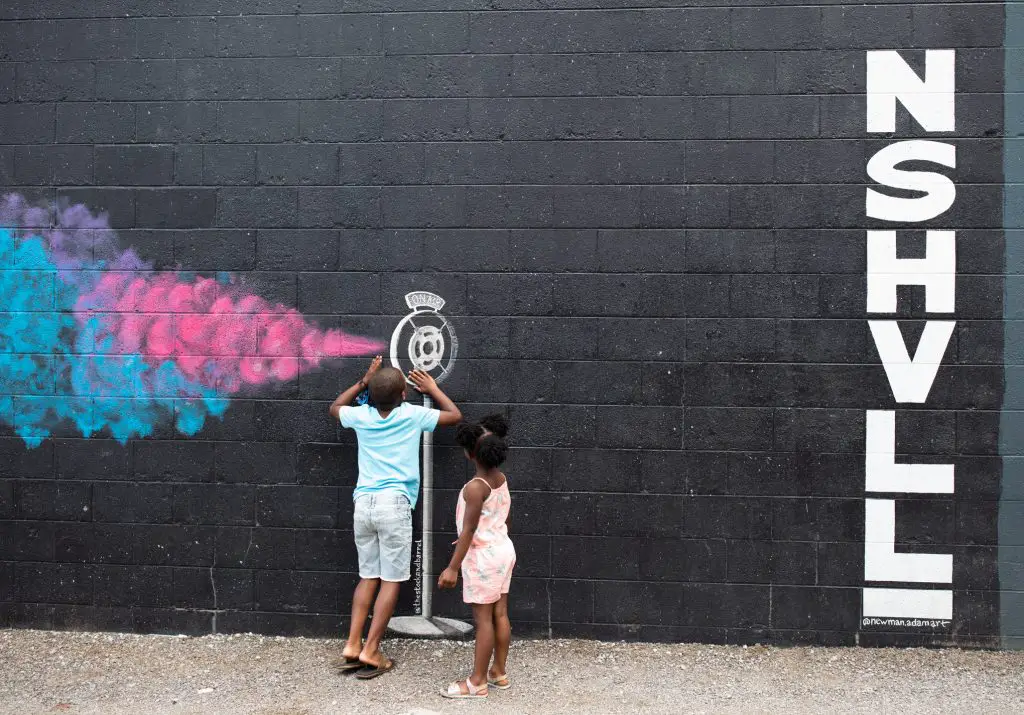 8. Learn about state history at the Tennessee State Museum
Free to the public and open 6 days a week (Tuesday through Sunday), the Tennessee State Museum is a wonderful place for families if you're looking for free things to do in Nashville.
From permanent exhibitions like The Civil War and Reconstruction to seasonal favorites like Best of Tennessee Craft, there's plenty here for the whole family to enjoy. Not to mention, the building itself is absolutely beautiful!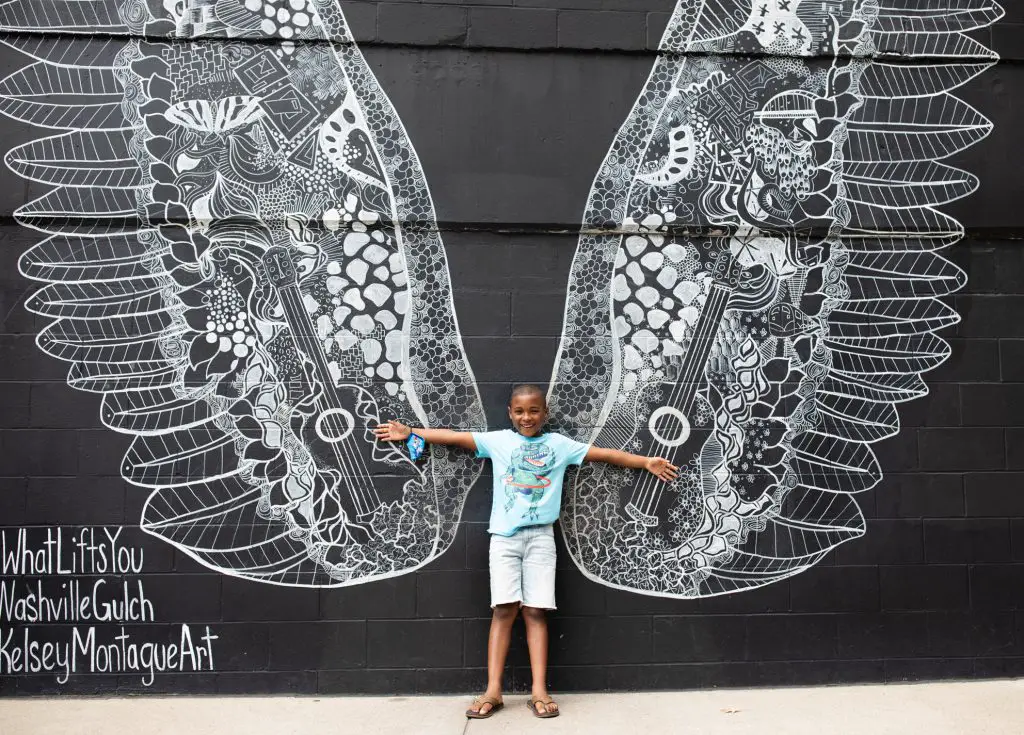 Whether you're preparing for your next family adventure or daydreaming about future vacation ideas, I hope this list of the best free things to do in Nashville for families proved to be helpful.
When I took my family to Nashville, we had a blast taking advantage of the many free activities we came across. Traveling doesn't have to break the bank, it just requires a bit of research. Don't worry, that's what I'm here for. Happy travels!
Need a place to stay? Check out my post for a list of great family-friendly hotels in Nashville.
Related Articles:
If you enjoyed this post on Free Things to do in Nashville with Kids, you might find the following family travel articles helpful:
Pin for later: