(Last Updated On: July 1, 2022)
Looking for the best fall destinations in the US for families? Well, look no further. Between the blazing sunshine and weekend pool days, it may be hard to think beyond the summer season. But now is the time to get ahead of the game and start planning your fall vacation. From vibrant fall foliage to breezy afternoon walks, autumn is a magnificent time to get away and create lifelong memories that you can treasure.
Whether you're embarking on a solo trip or booking your next family adventure, there's plenty of fun to be had around the country during the fall. Today, I'm sharing some of my picks for the best fall vacation ideas to consider when planning your travels this year.
Here are the best fall destination in the US for families:
1. Williamsburg, Virginia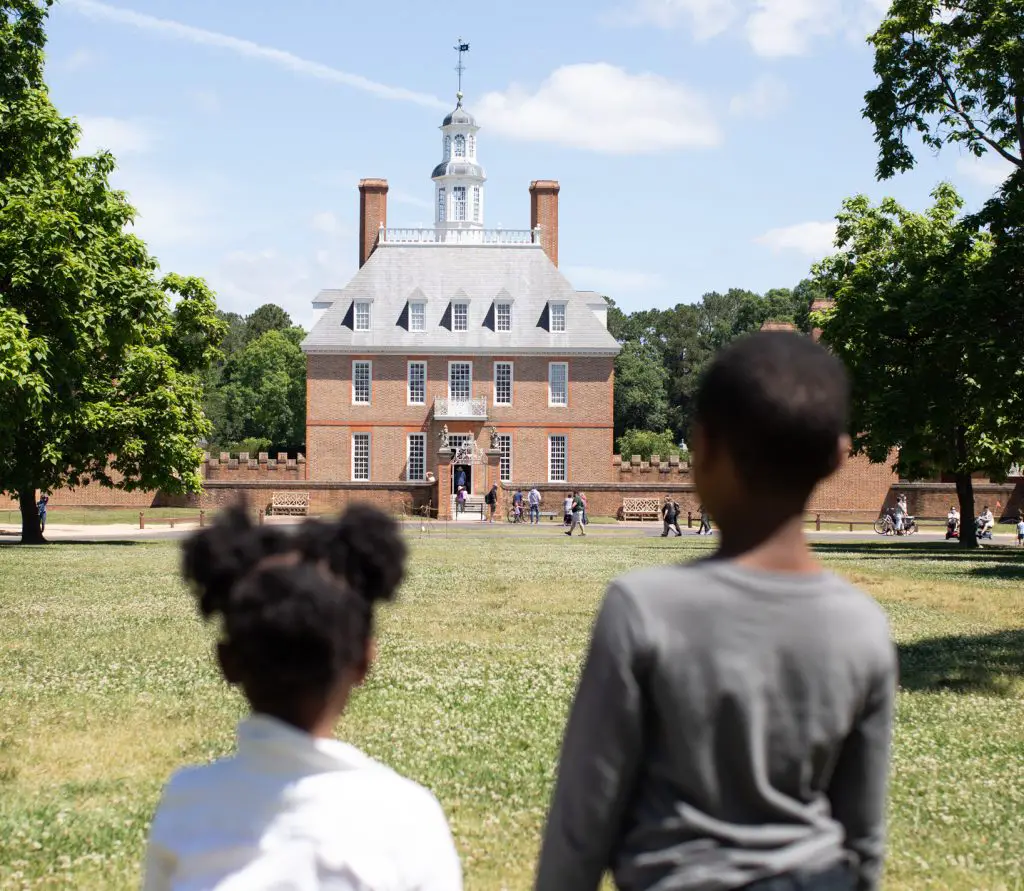 The charming town of Williamsburg is home to a plethora of historic sites to explore and fall-inspired activities to enjoy. Step back in time as you immerse yourself in the largest living museum in the United States.
For those of you looking for a spooky fall adventure, you can even take part in a ghost tour in Colonial Williamsburg. The town is also home to Busch Gardens, a thrilling amusement park that transforms into an autumn wonderland for the season each year.
2. Woodstock, Vermont
If you're planning a leaf-peeping trip to check out some of the best fall foliage in the US, there are few better cities to visit than the "quintessential New England Village." The picturesque town of Woodstock is charming in any season, but each fall it's draped with the beautiful red and orange hues of remarkable fall foliage. Drink in the natural beauty with a scenic drive, visit a brewery or two, and check out a local dairy farm.
3. Seattle, Washington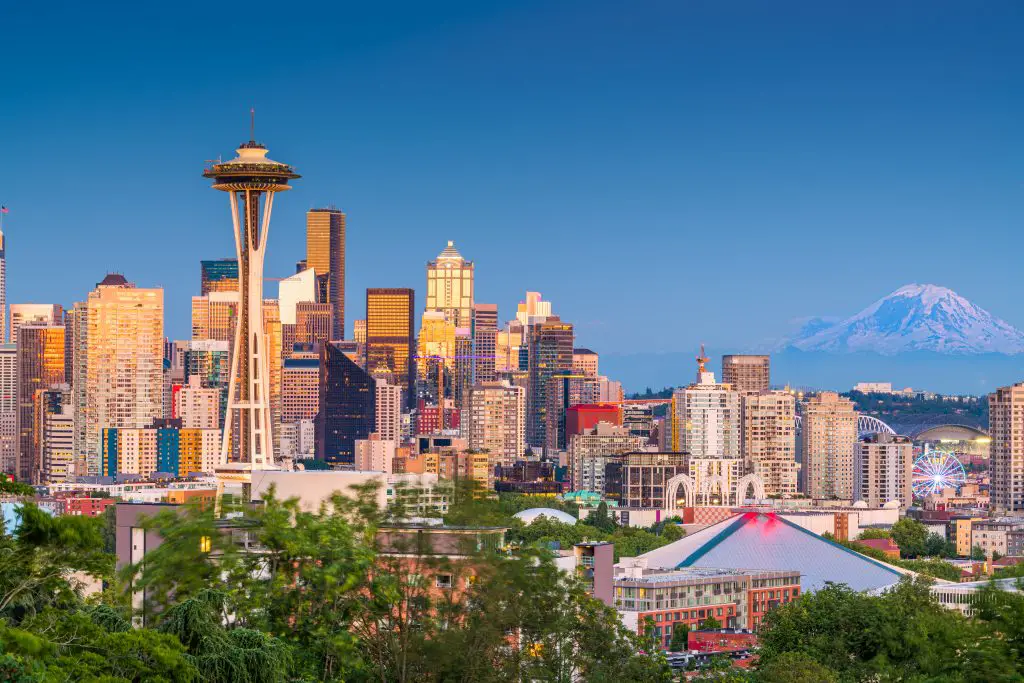 Some of the best fall foliage in the Northwest United States can be found in Seattle. Whether you're planning a romantic fall getaway or a fun-filled family vacation, this vibrant city is filled with fantastic things to do this time of year. Spend your days roaming the farmer's market or hiking the Japanese Garden, then enjoy evenings sipping pumpkin beer on the heated patio of one of the many enticing restaurants in town.
4. Portland, Oregon
Popularly known as one of America's quirkiest cities, Portland is a top US travel destination for families all throughout the year. During the fall season, the town turns into something straight out of a postcard, with eye-catching fall foliage at every turn.
You can get a bird's eye view of the lush foliage from the Portland Aerial Tram, get spooked at a few haunted houses, and enjoy your fill of fall-themed beers at the many breweries around town. Fun fact: Portland is home to roughly 70 breweries, which is one of the highest totals in any city in the world.
5. Gatlinburg, Tennessee
Nestled right next to the Great Smoky Mountains, Gatlinburg is a wonderful fall getaway for families and couples alike. When the leaves begin to change, this mountain town is painted with the stunning colors of the season.
For lovers of the outdoors, you can find plenty of scenic hiking trails and outdoor activities to enjoy. To maximize on those stellar mountain views, be sure to take a ride on the Gatlinburg Aerial Tramway or the Gatlinburg Sky Lift.
6. Estes Park, Colorado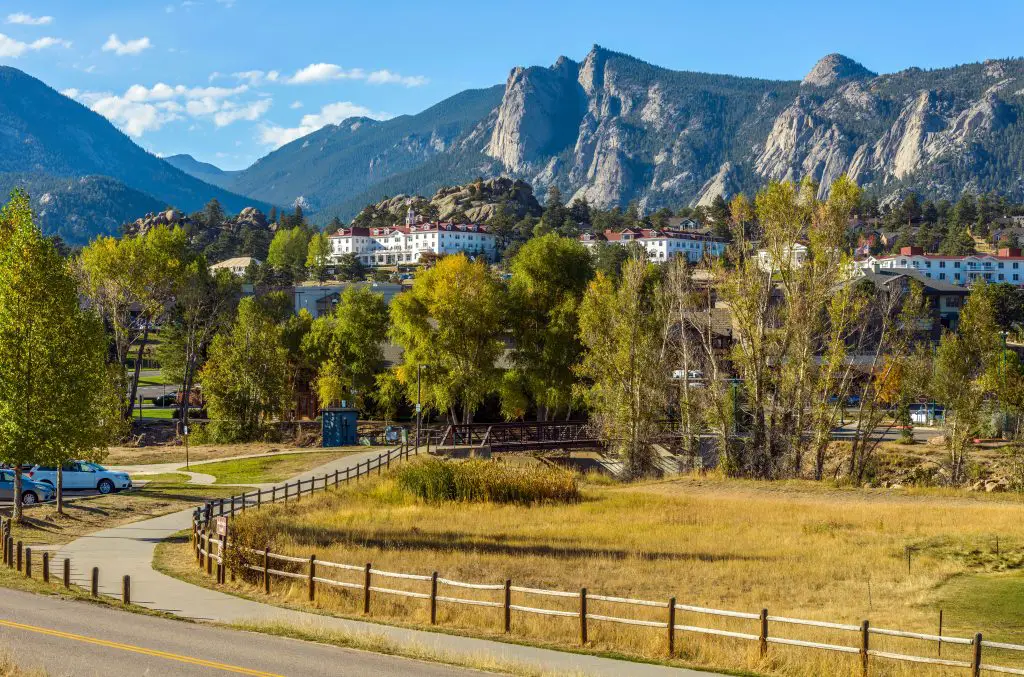 Commonly referred to as the gateway to Rocky Mountain National Park, Estes Park is a beautiful mountain town for families and couples. With scenic mountain views in every direction and incredible fall foliage abound, Estes Park is an amazing fall destination to visit. There are plenty of stunning hiking trails, outdoor activities, and opportunities for spotting diverse wildlife. If you enjoy the outdoors, you're going to love it here.
7. Salem, Massachusetts
You had to know this one was coming! If you're hunting for spooky fall vacation ideas, Salem is the place to be. Made infamous by the Salem Witch Trials of the 1600s, Salem is a wildly popular fall destination during October. During this month, the town is transformed by Halloween-themed events and festivities for travelers of all ages. If you have a love for all things mystical and eerie, you're bound to fall in love with Salem.
8. Lake Tahoe, California
As the largest alpine lake in North America, Lake Tahoe is easily one of the most popular travel destinations in the country. Because autumn is considered to be the off-season here, you won't have to deal with the insane crowds that swarm the area during the spring and summertime.
This also means you'll be able to find cheaper rates while enjoying all the incredible natural beauty at a more relaxed pace. Be sure to head over to the nearby Hope Valley to bask in the mesmerizing fall foliage.
9. Boston, Massachusetts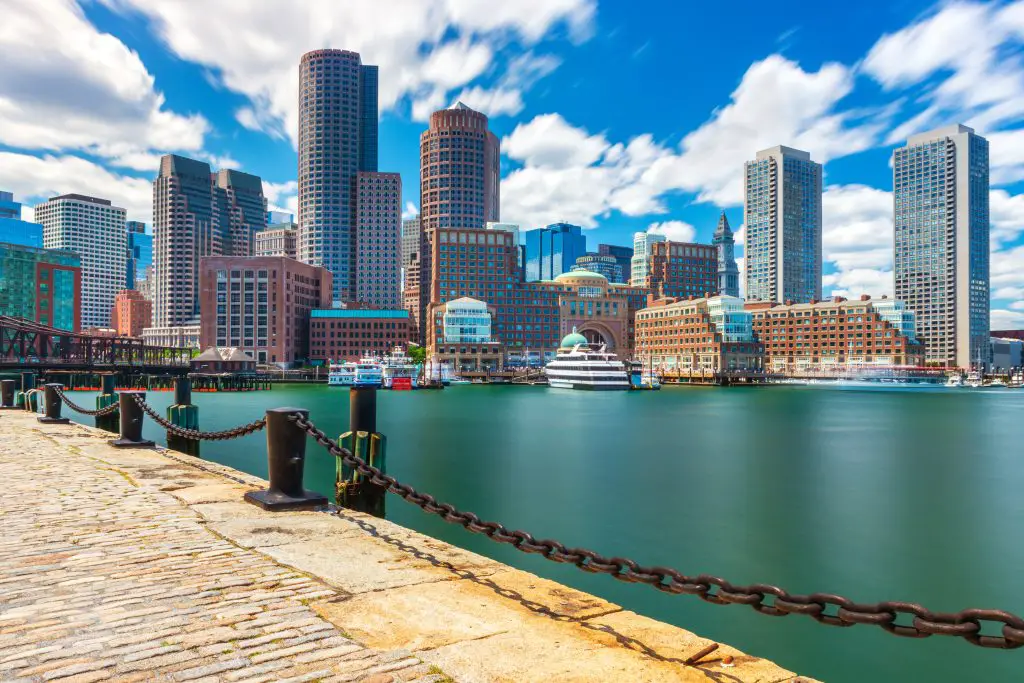 For an epic combination of New England charm and big city vibes, Boston is one of the best fall vacation ideas in the US. In addition to the ample Instagram-worthy leaf-peeping spots around the city, there's also a wide array of exciting things to do in Boston. Whether you're looking for culture, education, sports, or nightlife—this thriving city has it all.
10. Asheville, North Carolina
Home to one of the country's most dramatic displays of fall foliage, Asheville is a remarkable destination to visit this time of year. You can check it out by hopping on the Blue Ridge Parkway and gazing out from the many jaw-dropping overlooks.
With ample opportunities for hiking, biking, and ziplining, this gem of a town is an outdoor lover's paradise. Asheville is also known for its many breweries and fall festivals, so there will be plenty of things to do during your stay.
Now that you've got my picks for the best fall destinations for families, where will you venture to this year? Whether you're looking for a romantic fall getaway or a family vacation in the mountains, there are plenty of spectacular places to travel around the country for your perfect fall adventure. If you're planning a leaf-peeping trip, be sure to check out my blog post on the best fall foliage road trips in the US.
If you found this post on best fall destinations in the US for families helpful, you might also like:
Pin for later: