(Last Updated On: October 12, 2022)
Looking for the best things to do in Orange, Virginia? Well, we've got you covered.  Only 75 miles from Washington, DC, nestled in the Blue Ridge Mountains is the historic small town of Orange, Virginia. This quaint town is big on hospitality and American history.  As the hometown of two American presidents (James Madison and Zachary Taylor), there's plenty to do for history wonks.  But if you're craving a laid-back, family-friendly, leisurely town full of locals who're eager for friendly conversation, Orange is the destination for you.
Whether you're looking for a day trip from Washington, DC, or want to spend a weekend immersed in history and American culture, here are the best things to do in Orange, VA, in this complete 2-day Orange itinerary. Scroll down for all our favorite activities and recommendations!
[This post on a 2-Day Itinerary: The Best Things to do in Orange, VA was updated in September 2022.]
Getting to Orange Virginia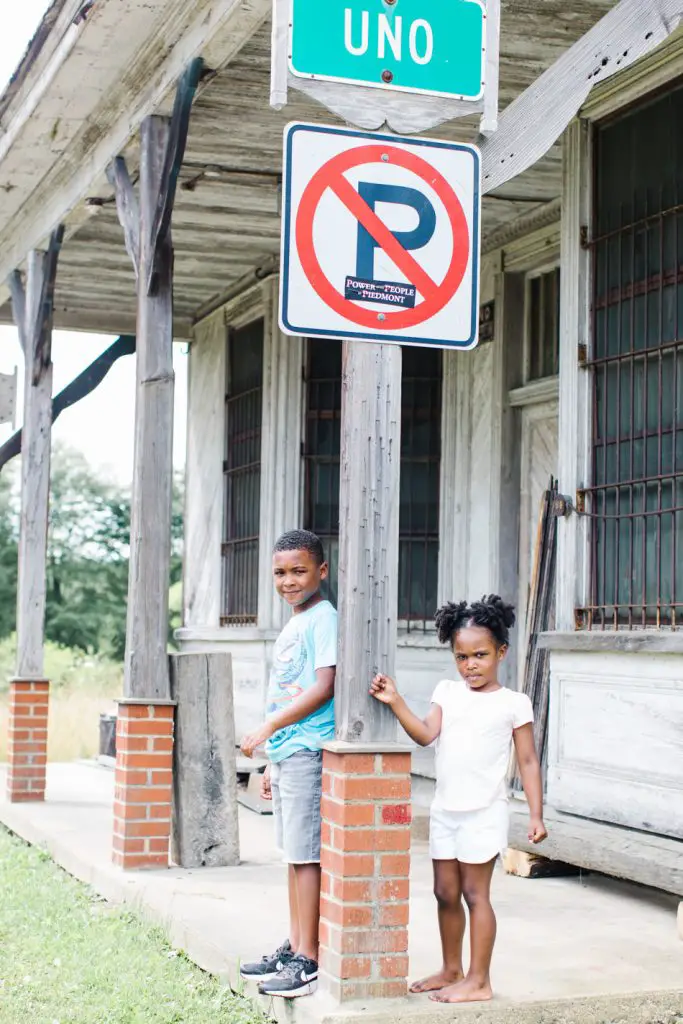 If you're flying, Washington Dulles International Airport (IAD) and  Reagan National Airport (DCA) are the closest major airports. Their proximity to highways makes them a good launchpad for a road trip to Orange,  Virginia.  You will still have an hour and a half to two-hour drive from these airports. You'll need to rent a car for this journey.  
Where to Stay in Orange VA
Hands-down our favorite Orange, Virginia experience was staying at the historic Mayhurst Estate.  Our stay at Mayhurst Estate was our first bed and breakfast experience.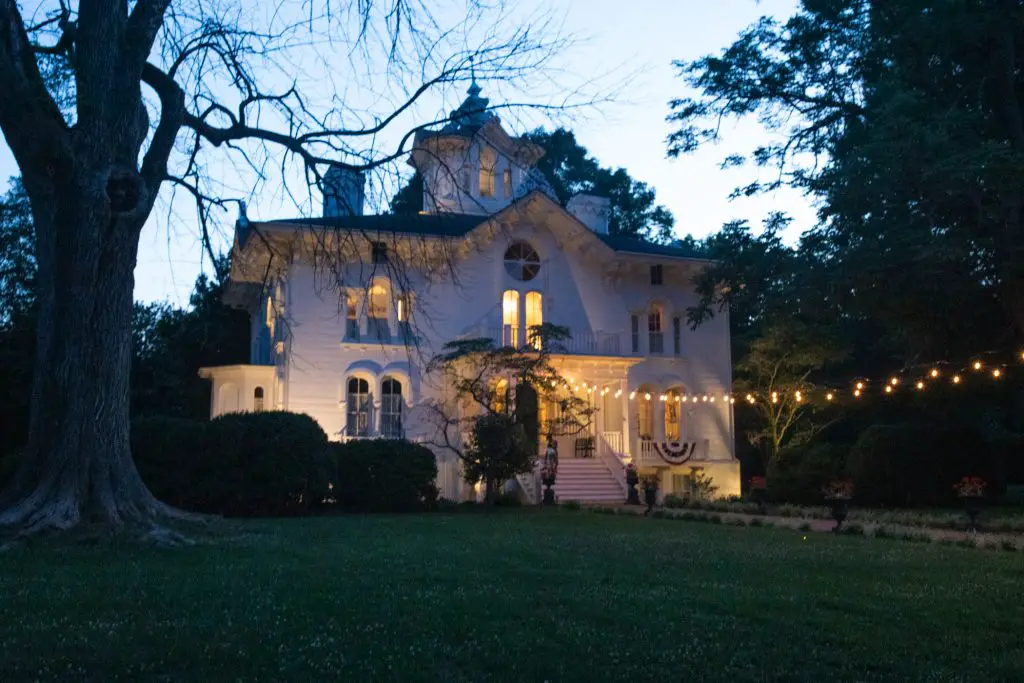 This beautifully preserved War-era mansion is run by amazingly hospitable hosts, the Cashells. They're a young family who's big on providing not only scrumptious breakfasts, but family-friendly accommodations as well. This Estate was not only big on history, comfort, but they also have goats! Lots and lots of cute goats. The kids had to visit and feed them each day of our stay.  The goats were definitely a hit with the kids.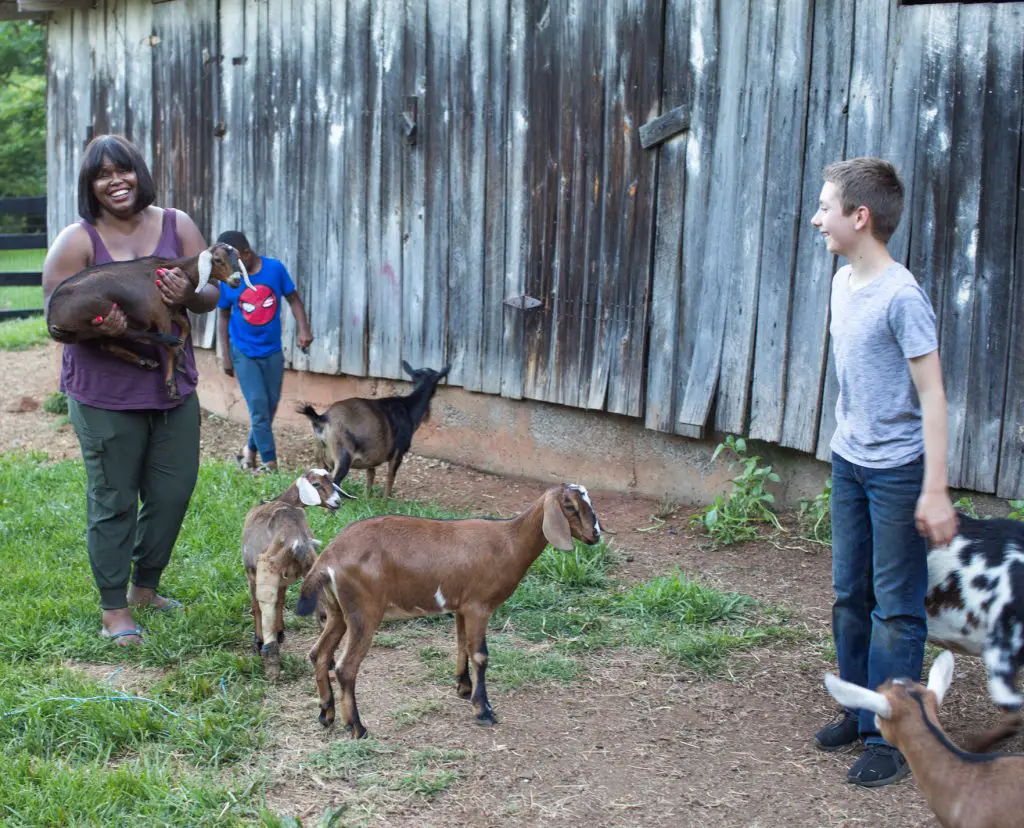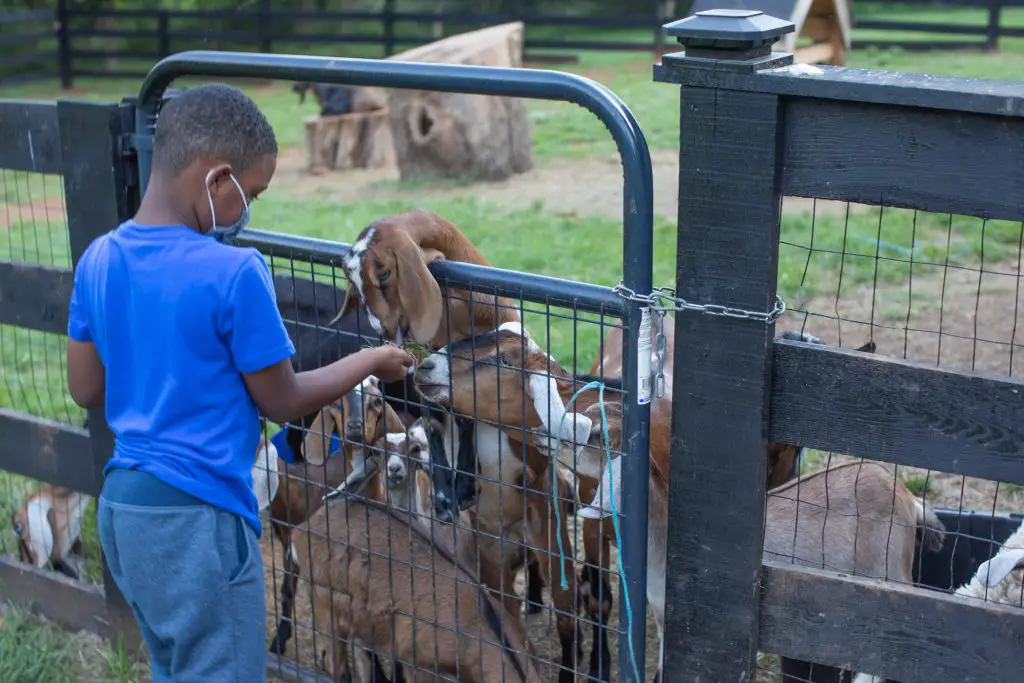 The Best Things to Do in Orange VA: Day 1
Since the drive from Washington, DC to Orange, Virginia was so short (1.5 hours), we decided to jump right into our sightseeing as soon as we arrived.  We visited the Oakland Heights Farm, a-family farm where the owners are equine experts who specialize in taking visitors on trail rides. 
Oakland Heights Farm is owned and operated by the Lamb family.  Children have to be 6 years old or older to go on a trail ride.  Since our youngest is only 4, she wasn't able to go out on the trails.  The farm owner, Mr. Lamb was uber accommodating and allowed us to book a 45-minute pony ride for the kiddos instead.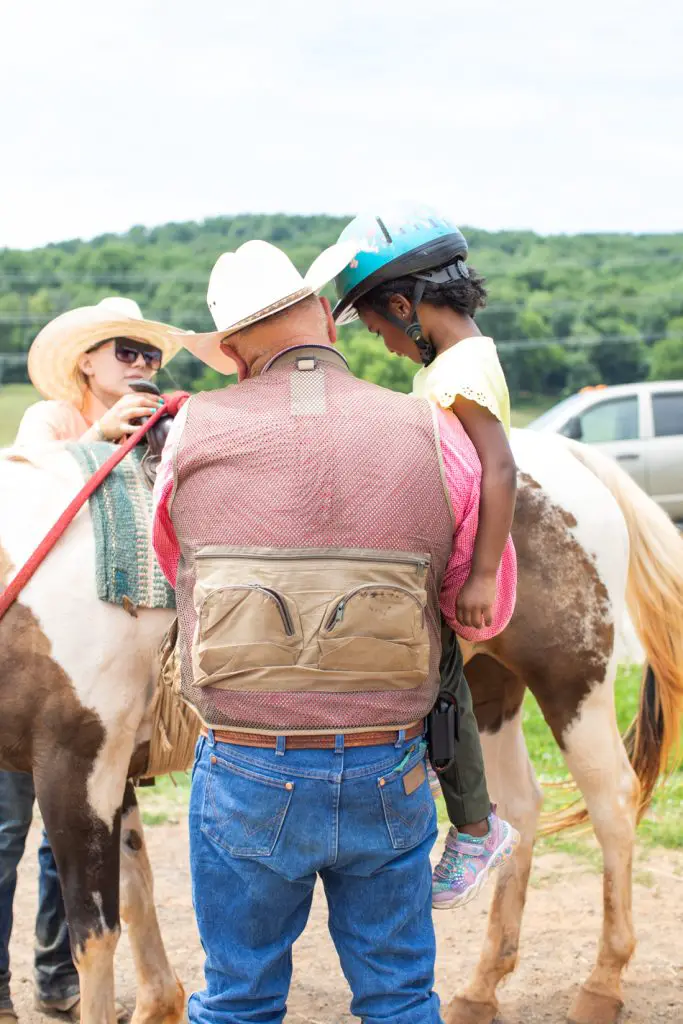 Oakland Heights FarmAusten was hesitant about getting on a horse for the first time.  But Mr. Lamb gave her a pep-talk and was able to coax her onto the horse and take a short ride. I'm convinced that in addition to his many skills with horses, he might have a career as a 'kid-whisperer'.  Although Austen was nervous during her short ride, she powered through.  After her ride, she beamed from ear to ear, and she was beyond proud of herself for working through her fears.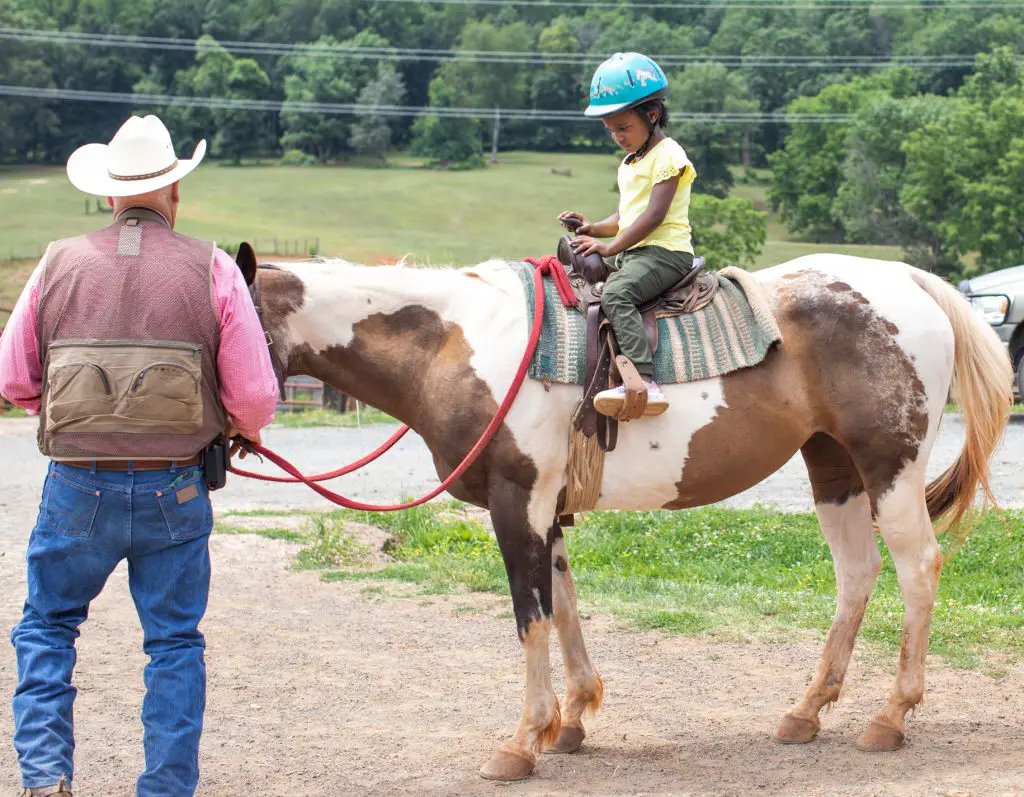 Next, head out to nearby downtown Gordonsville to explore. There are several shops and restaurants that line Main Street, the small town's main artery.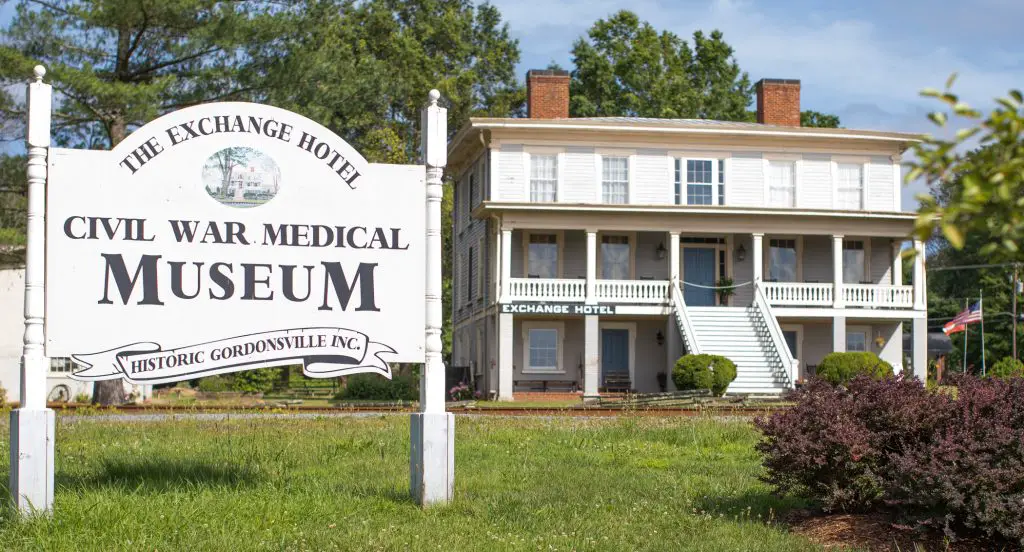 The Exchange Hotel and Civil War Museum is located at the end of Main Street. The museum is filled with Civil War-era artifacts to include medical instruments and supplies. After the Civil War, the building was used as the Freedmen's Bureau. The Freedmen's Bureau  was a federal agency that provided assistance to tens of thousands of former enslaved people and poor Southerners after the Civil War. These agencies provided food, clothing, shelter and medical services. We didn't get a chance to visit the museum during our trip but we're hoping to explore it the next time we visit.
The town of Gordonsville was once called "the chicken-leg center of the universe." The small earned the name after a of enterprising African American women started to sell chicken to train passengers as they stopped on their way to other destinations.
Next, we headed to Champion Ice House for lunch. The restaurant owners say they have the World-Famous Fried Chicken recipe that put this town on the map. The restaurant's menu is filled with other Southern staples like fried green tomatoes, deviled eggs, and succotash. They also had my fave… beer.
Check-in at the Mayhurst Estate. Relax and explore the beautiful historic home and grounds. Be sure to stop by and pet a few of their goats while you're at it. 
Orange Virginia: Day 2
Start your day with a delicious breakfast provided by the awesome hosts at Mayhurst Estate.  
Drive to James Madison's Montpelier which is located less than five miles from the Mayhurst Estate. Take a deep dive into American history and learn about the life of James Madison, the fourth U.S. president, who's also known as the 'Father of the Constitution'. We took a guided walking tour of the grounds. The docent painted a picture of Montpelier and James Madison's life. Her stories not only brought Madison and his family to life but also provided ample information about the lives of the enslaved African Americans who once worked and lived on the premises. 
The kids were more interested in playing on the grounds than listening to history. There is plenty of outdoor space for young ones to play.
Once your trip through history has come to an end, drive down the street to The Market at Grelen for lunch. The Market at Grelen is a garden shop, outdoor restaurant, winery, and pick-your-own farm.  The market is located on 600 acres and has five miles of walking trails, and a sandbox where the kiddos can play.
Visitors can pick their own blueberries, peaches, and plums. We enjoyed picking plums and peaches the day we visited. The market is also known for its delicious food selections and unique ice cream flavors.
After your bellies are full, head over to Downtown Orange for a stroll and to learn a little more about the region at the James Madison Museum of Orange County Heritage. We enjoyed a self-guided tour, but a  museum staff member was on hand to answer our questions.  The museum has a cool exhibit of Victorian clothing, a few George Washington artifacts I'd never seen before, as well as a section dedicated to the history of Orange, Virginia's African American community.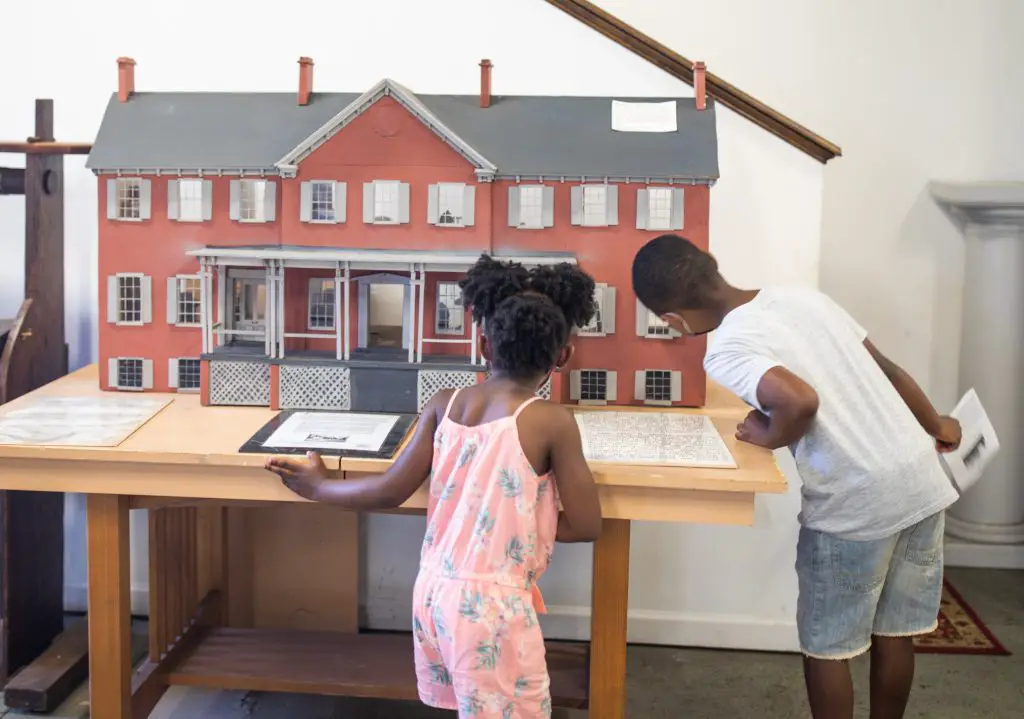 In the back of the museum is a trove of historic cars, a sleigh, and even a dollhouse that Austen wanted to take home. For Dinner head over to Iron Pipe AleWerks. The local brewery is in a historic Silk Mill.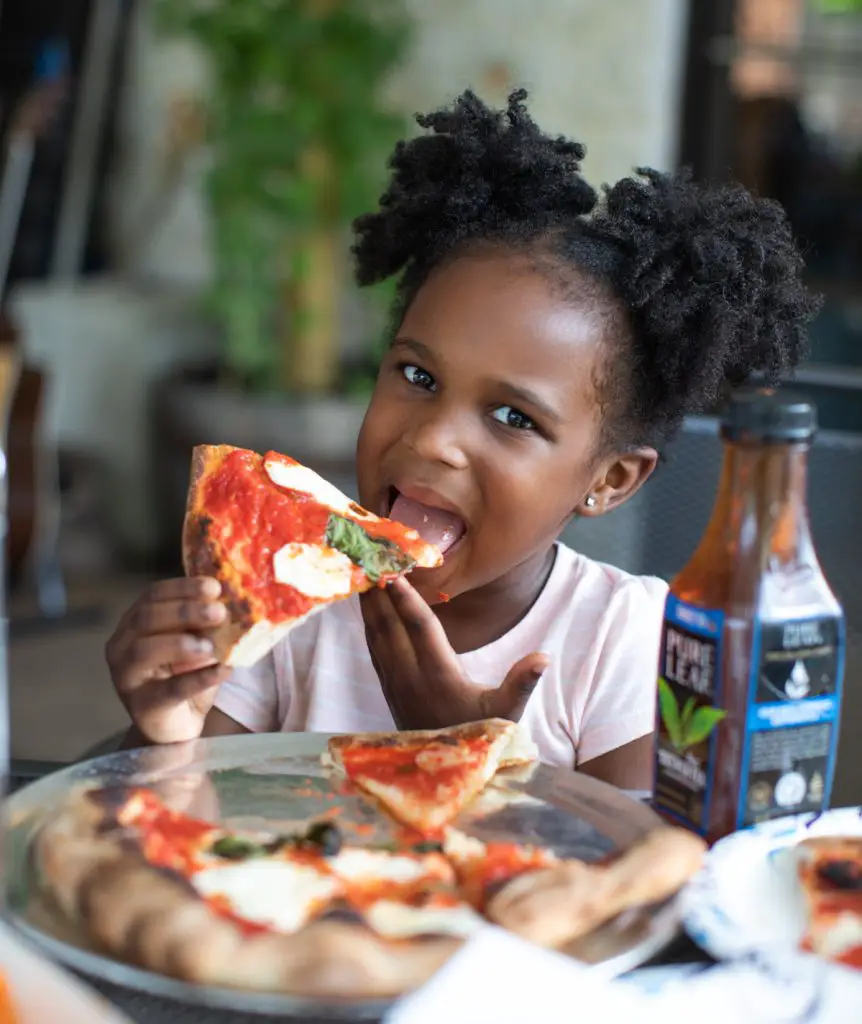 Iron Pipe AleWerks is a family-friendly restaurant that offers delicious brick oven pizza and ice-cold beer. The restaurant also provides live entertainment on select nights.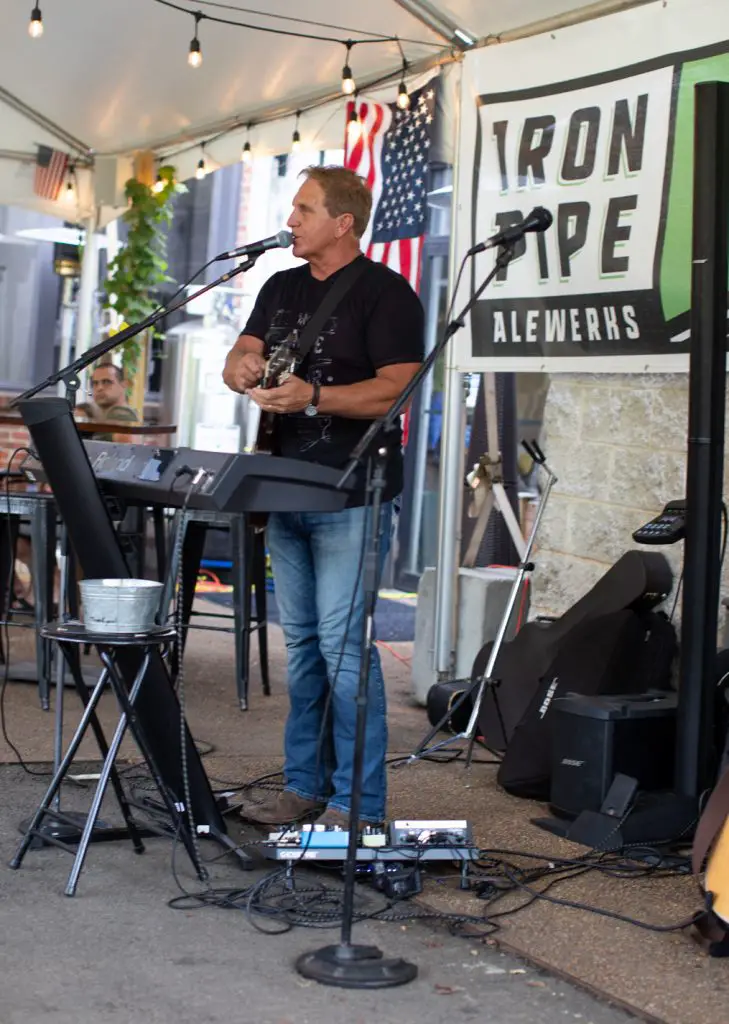 If you found this post on the best things to do in Orange, Virginia helpful, you might also like:
Thank you, Visit Orange Virginia for hosting us! All information and opinions presented are my own.
Pin these Best Things to Do in Orange VA for later: