(Last Updated On: March 14, 2023)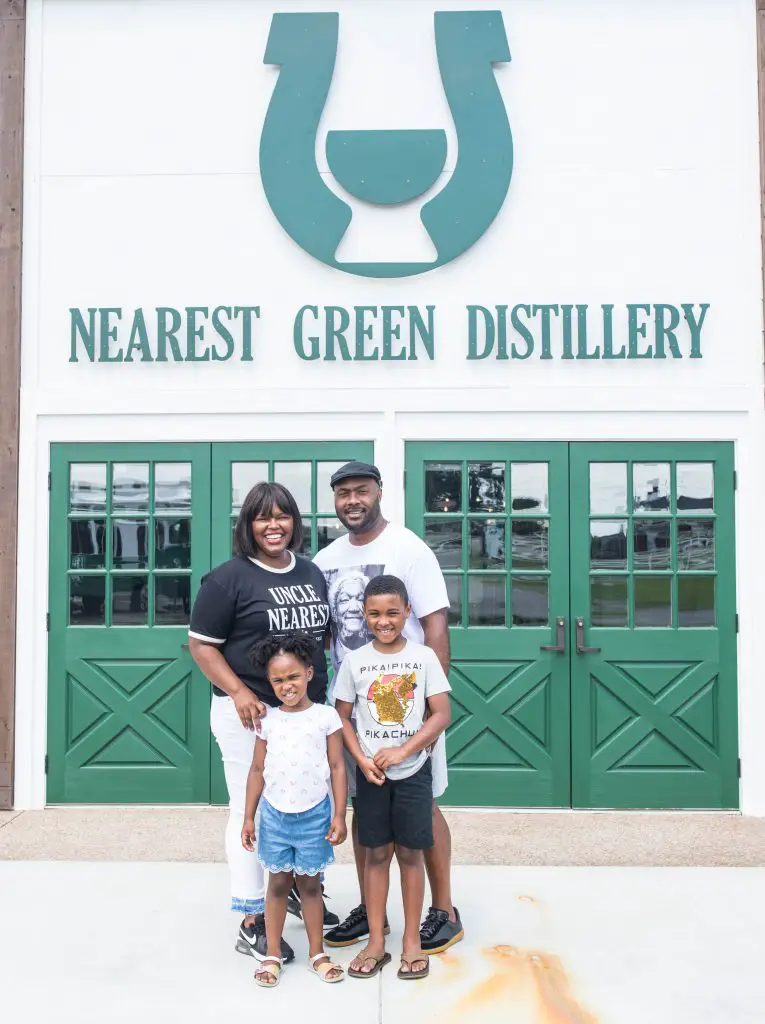 If you're looking for a day trip from Nashville, Nearest Green Distillery is a must-visit spot in Shelbyville. During the research stage of planning my family trip to Tennessee, I stumbled across Nearest Green Distillery—a black and woman-owned distillery with a remarkable history to boot. Instantly, I was hooked and knew that we had to check it out.
Nearest Green Distillery was born to honor the legendary Nathan Green, also known as Uncle Nearest, the former-enslaved person-turned-master-distiller who taught Jack Daniel how to distill whiskey and helped to shape the face of the Tennessee whiskey we know today.
In this blog post, I am sharing our family distillery tour experience with you. In the end, I'll let you know whether I recommend adding this Shelbyville staple to your Tennessee travel itinerary. Spoiler alert: I do.
Nearest Green Distillery Tour Experience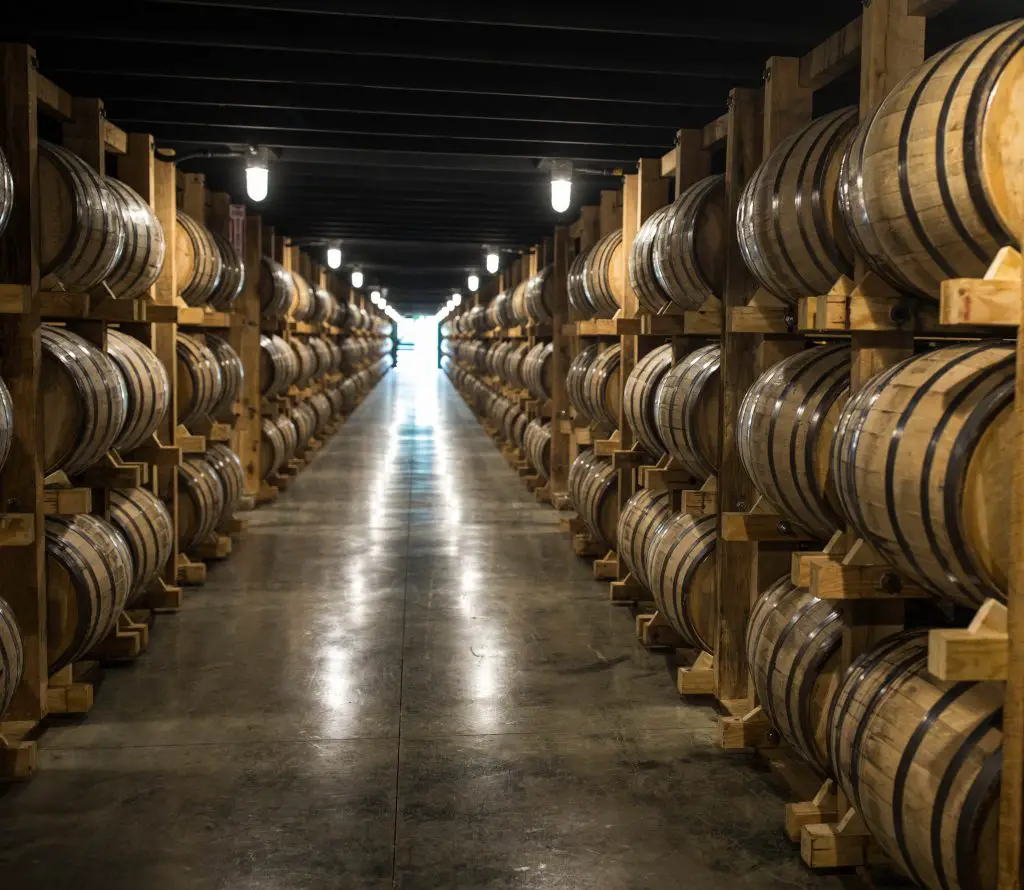 After a short drive (about an hour) from Nashville, we arrived at Nearest Green Distillery in Shelbyville ready for a taste of history and several tastes of whiskey. After finding our tour group in front of the Made in Tennessee Concession Stand –I like these guys already– we got the introductions out of the way and were led to a large red refrigerator door. Not just any door, this one doubles as a secret passage to Philo + Frank's, the World's First Non-Alcoholic Speakeasy.
Jack Daniel, Who?
Once inside the fridge-slash-speakeasy, our tour guide educated us about Tennessee's role in the Women's Suffrage and Temperance Movements. Next was a short film by Emmy Award-winning actor Jeffrey Wright, who shared with us the captivating tale of Nathan "Nearest" Green, the first known African-American master distiller.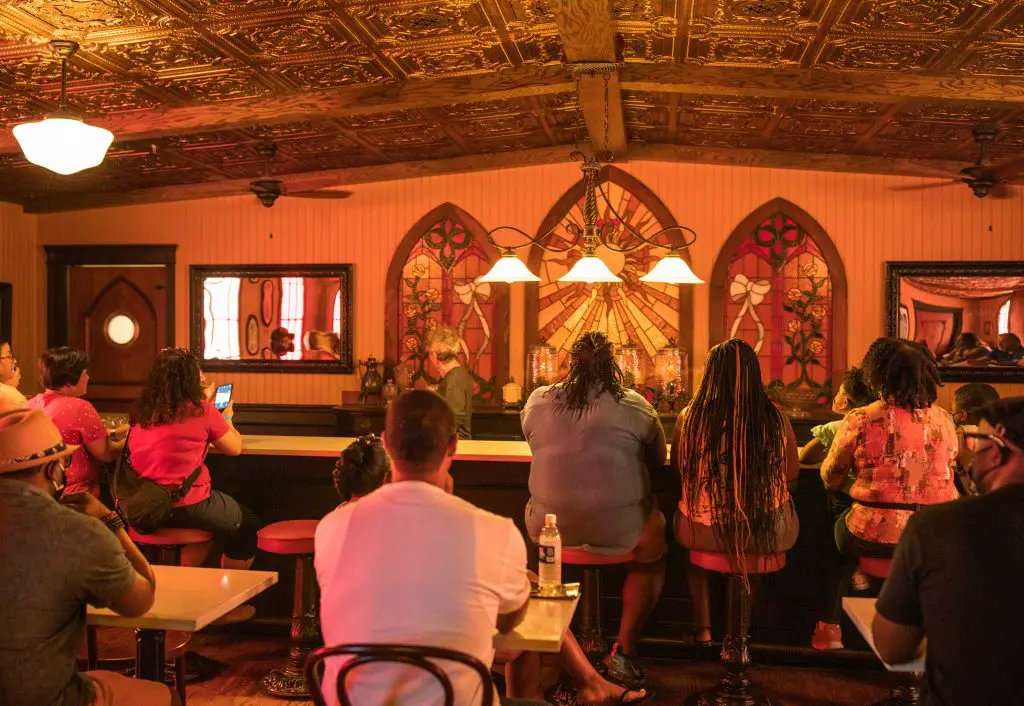 Green is best known for teaching Jack Daniel (you may have heard of him!!) the Lincoln County Process, which is the signature distilling process for all Tennessee Whiskey today. Next, we headed over to the Bottling Farm to try our hand at labeling a bottle of Nearest Green Whiskey.
The highlight of the tour was undoubtedly the Family Tasting Room, for obvious reasons. After describing the whiskey-making process, the bartenders poured us all some of their award-winning shots to sample.
Award-Winning Tennessee Whiskey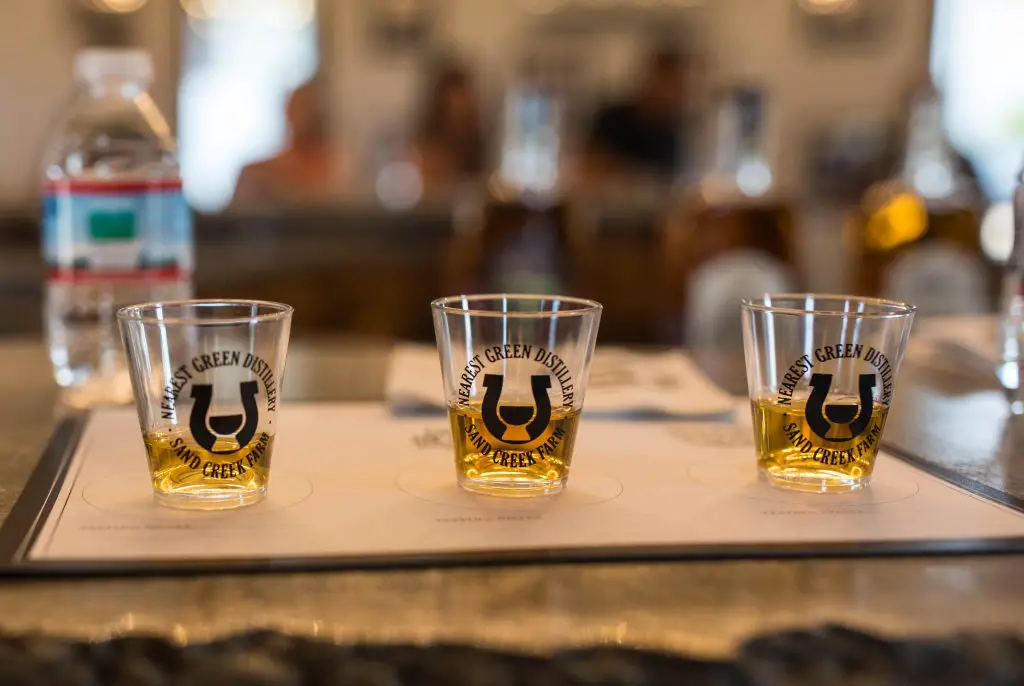 The flavor? Indescribable. Nearest Green's whiskey brand has actually won an award three years straight for being the most awarded American Whiskey or Bourbon. Now that's impressive!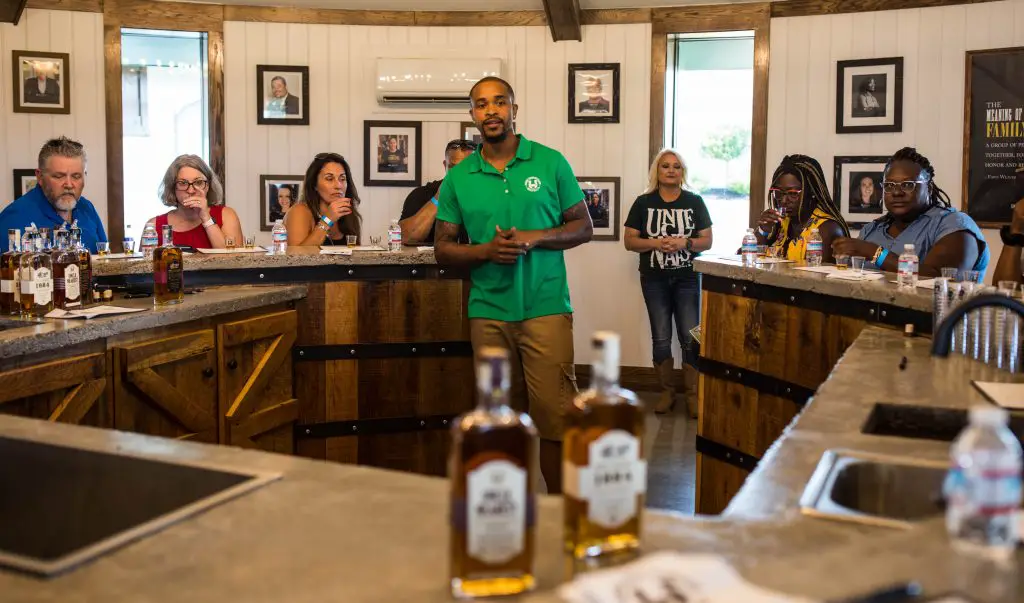 After ooh-ing and aah-ing over the whiskey, we made our way into the Single Barrel Warehouse followed by the Master Blender House, where fifth-generation descendant Victoria Eady Butler serves as the label's Master Blender. Talk about keeping it in the family. We finished our tour and stopped by the visitor center, which serves as both a history museum and gift shop. It was the perfect end to an awesome day.
Visit or Skip It?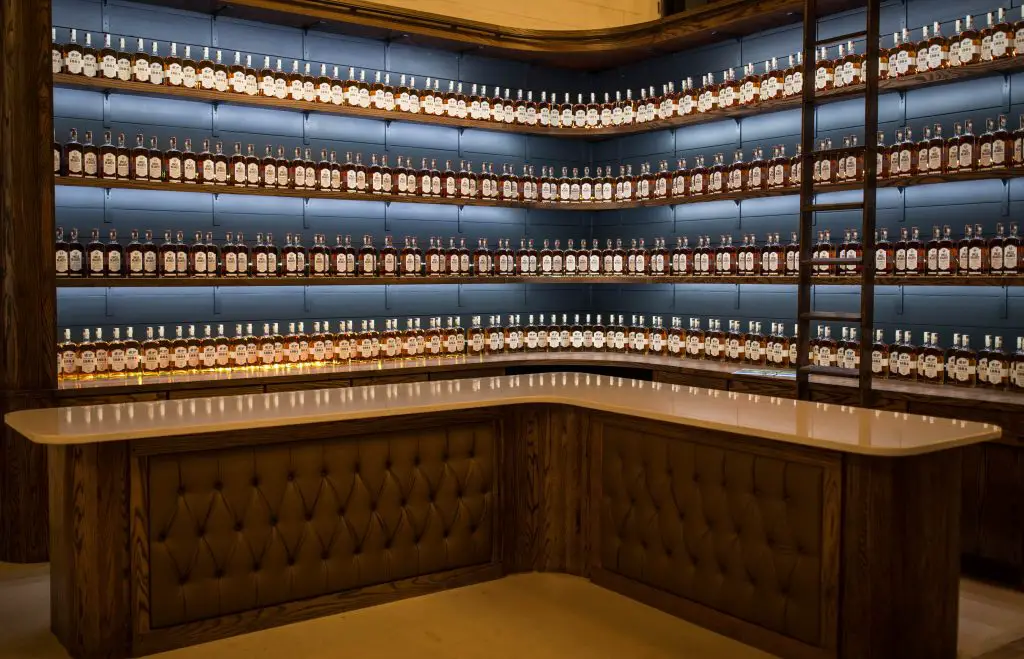 My family had a truly spectacular time at the Nearest Green Distillery. For $30 a ticket, the Nearest Green Tasting Tour is definitely worth checking out. Far too often, inspiring tales of African-American histories rely on word of mouth to propel through time because they could not be forged on paper when they happened.
The Nearest Green Distillery is a beautiful example of the resiliency and determination it takes to keep a legend alive. So, do I recommend a visit? Absolutely. If you're looking for things to do in Tennessee or day trips from Nashville for your next family vacation (or even a girls' trip) then I highly recommend making your way over to Nearest Green.
Can I bring my kids to Nearest Green Distillery?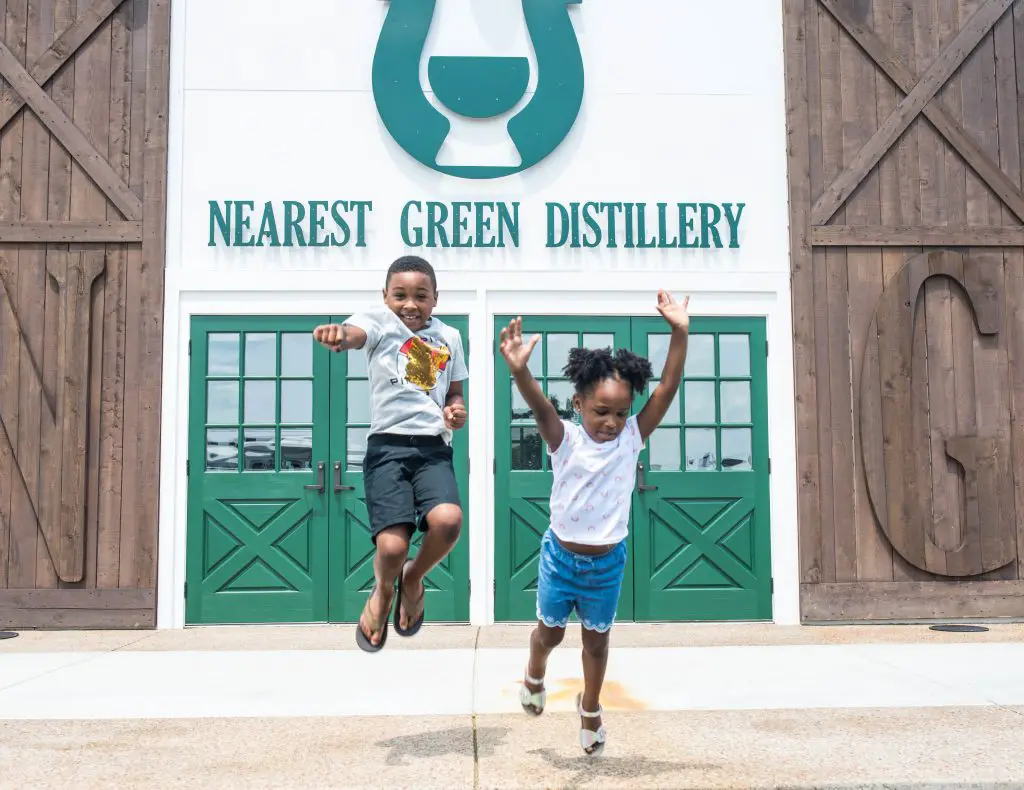 Yes! Kids are allowed to accompany you on the distillery tour, but I would recommend bringing something to occupy them during the tasting portion of the tour.
Check out this article I wrote for StyleBlueprint to learn even more about our Nearest Green Distillery experience!
If you found this Nearest Green Distillery Tour helpful, you might also like:
Pin for later: