(Last Updated On: January 18, 2023)
Wondering where to go to learn about Black history in Atlanta…We have you covered. As one of the most popular tourist destinations in the US, Atlanta has a lot to offer its eager visitors. Georgia's capital city is well-known for its rich culture, fabulous dining options, vibrant arts scene, and an abundance of prominent Black History landmarks.
I recently spent a week in Atlanta with BraveNu Travel to learn about the fascinating intersection of art, social change, and Black history. One of my favorite things in Atlanta is to explore the historic landmarks to learn more about our nation's history and culture.
If you're looking to add some of Atlanta's rich Black History to your travel itinerary, this list is a great place to start.
Here are some of the top Black History landmarks in Atlanta:
Where to Go for Black History in Atlanta
Black History in Atlanta: Sweet Auburn District
APEX Museum
Address: 135 Auburn Avenue, NE
The African American Panoramic Experience (APEX) Museum is the only history museum in Atlanta solely dedicated to the African American experience. If you're looking for a comprehensive look at African American history and culture, this is a wonderful place to go. The museum switches up its exhibits on a quarterly basis, so there's always something new to see, whether it's African American women in STEM or the Trans-Atlantic Slave Trade.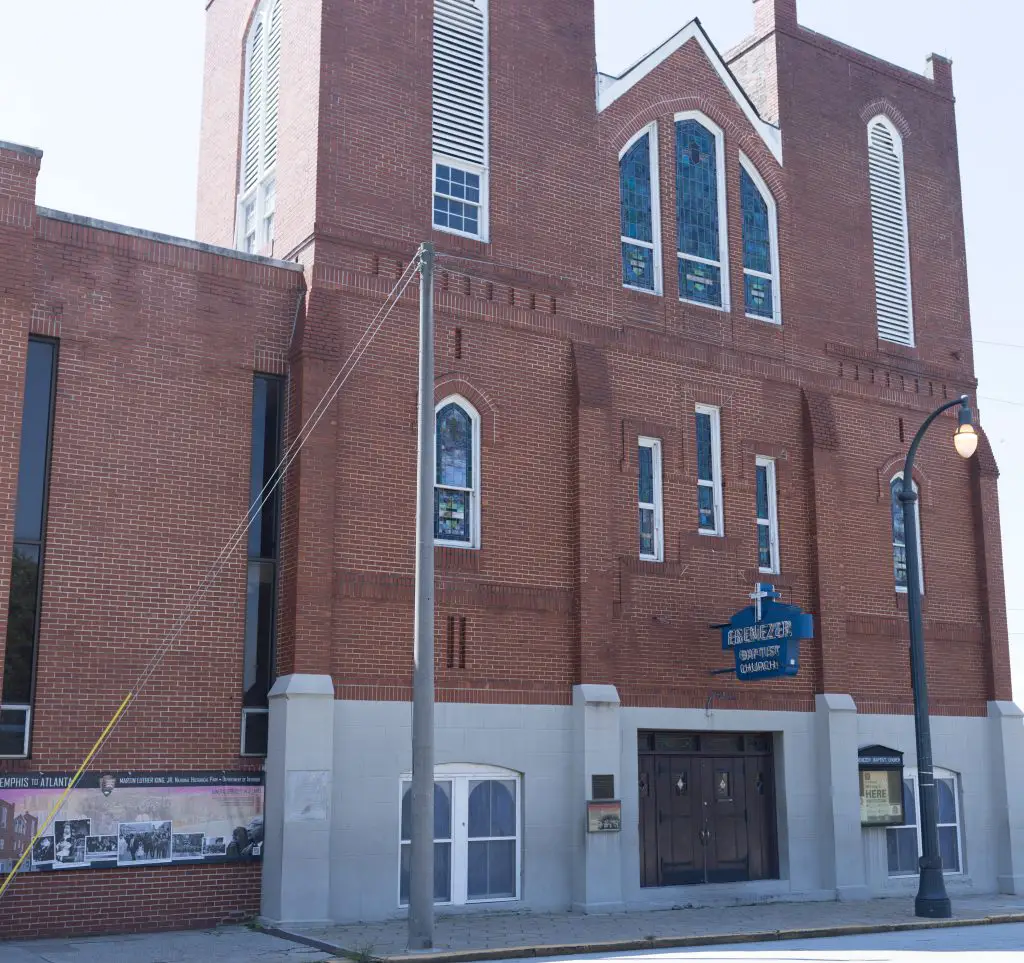 This historic African American neighborhood in Atlanta has close ties to the Civil Rights Movement, so it's the perfect place to kick off your deep dive into Black History in Atlanta. Many of the historic landmarks on this list can be found either in the Sweet Auburn District or within proximity. I recommend spending some time perusing the area and grabbing a bite to eat at The Curb Market while you're there.
Martin Luther King Jr. National Historic Site
Address: 450 Auburn Avenue, NE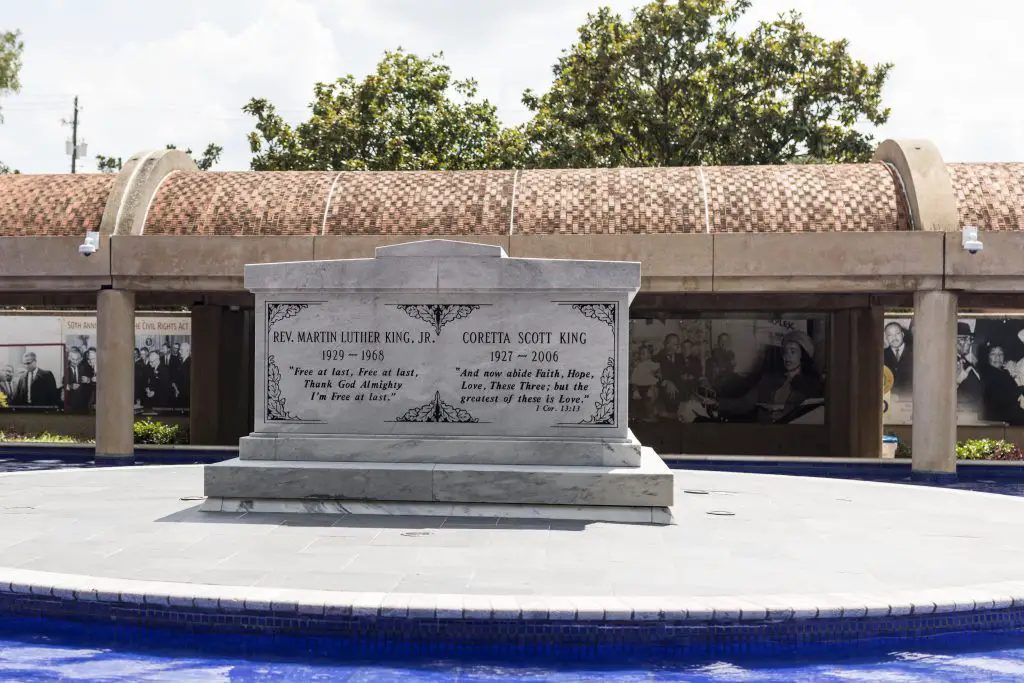 This massive historical park covers 35 acres and includes prominent monuments and sites like Dr. King's birth home, Ebenezer Baptist Church, and the King Center. The park is free to explore and is one of Atlanta's most popular tourist destinations for families. You can tour Martin Luther King Jr.'s family home and the church he worshiped.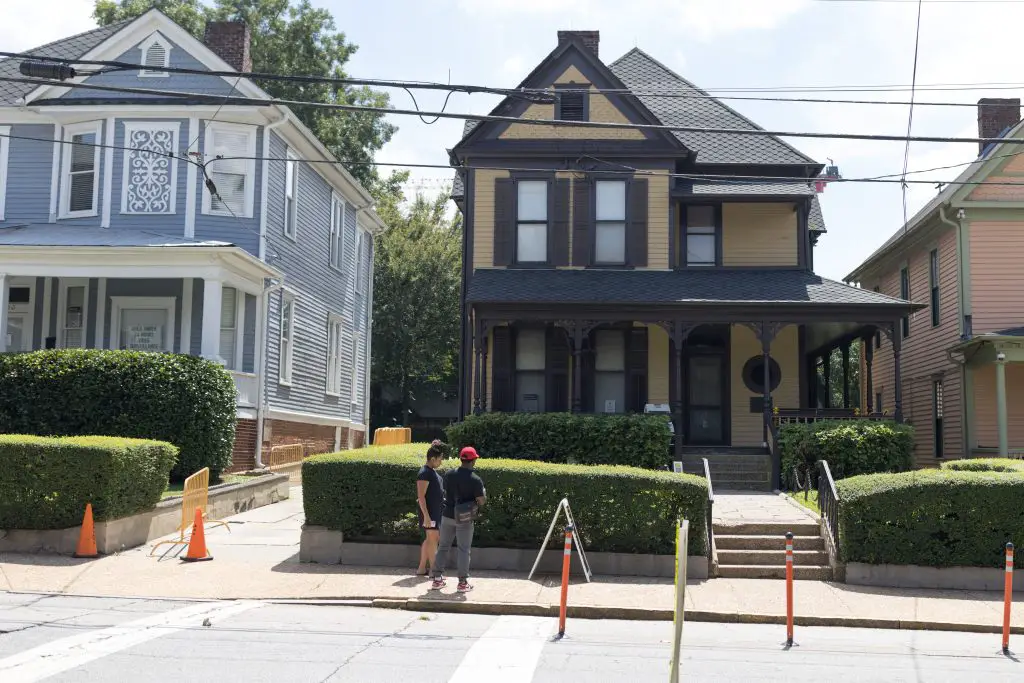 John Wesley Dobbs Monument
Address: 111 John Wesley Dobbs Avenue, NE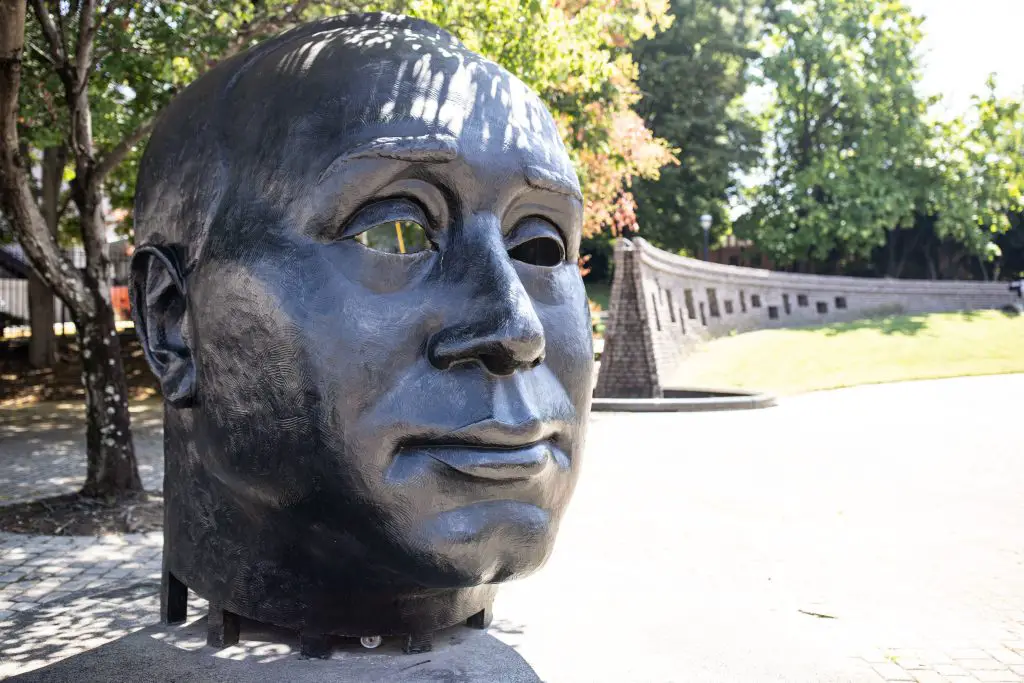 The John Wesley Dobbs Monument is located in the Sweet Auburn District and was constructed in honor of John Wesley Dobbs, who served as a prominent local voice for the Black community. Many people referred to Dobbs as the "unofficial mayor of Auburn Avenue" for his dedication to the Civil Rights Movement. The huge sculpture honoring Dobbs features hollowed-out eyes to allow visitors to literally look through his eyes at the street he loved so dearly.
Fun Fact: John Wesley Dobbs' grandson, Maynard Jackson, went on to become the first Black mayor of Atlanta.
Madame CJ Walker Beauty Shoppe and Museum
Address: 54 Hilliard Street, NE
This small museum was one of Madame CJ Walker's last licensed beauty salons in Atlanta. Before it became a salon, the storefront was the WERD the first Black American-owned radio station in the United States. The museum is located just a few blocks away from the King Center in the Sweet Auburn District.
Other Black History Landmarks in Atlanta
Atlanta Daily World
Address: 100 Hartsfield Parkway
The Atlanta Daily World is the city's oldest Black newspaper. The paper was founded in 1928 by William Alexander Scott, who is an alumnus of Morehouse College. The newspaper is still in operation today.
National Center for Civil and Human Rights
Address: 100 Ivan Allen Jr. Blvd NW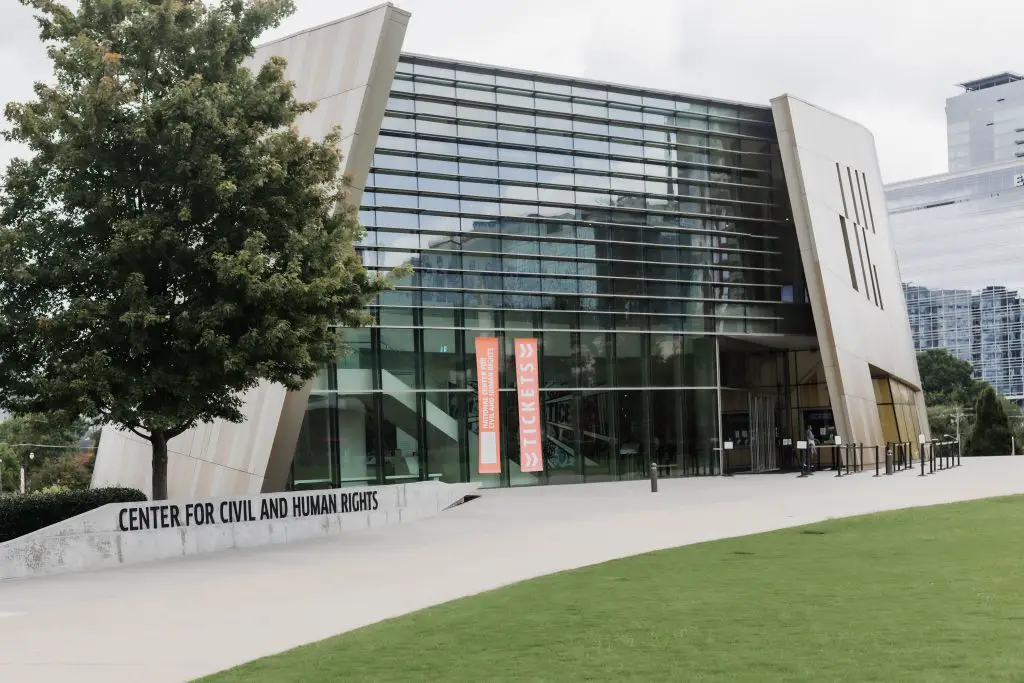 Located in the heart of downtown Atlanta, the National Center for Civil and Human Rights is an impressive museum that celebrates the achievements of the Civil Rights Movement. There are four permanent exhibits, including an entire floor dedicated to Dr. King, along with rotating exhibits and installations throughout. Make sure to check out the Human Rights Champions wall during your visit!
The Atlanta University Center Consortium
Address: 156 Mildred Street, SW
The Atlanta University Center is home to four historically Black colleges and universities (HBCUs) including Spelman College, Clark Atlanta University, Morehouse College, and the Morehouse School of Medicine. It's the world's largest consortia of African American private higher education institutions. Notable graduates include Dr. Martin Luther King, Jr., Alice Walker, and Spike Lee. I highly recommend walking around the campuses when you have a free afternoon.
Final Thoughts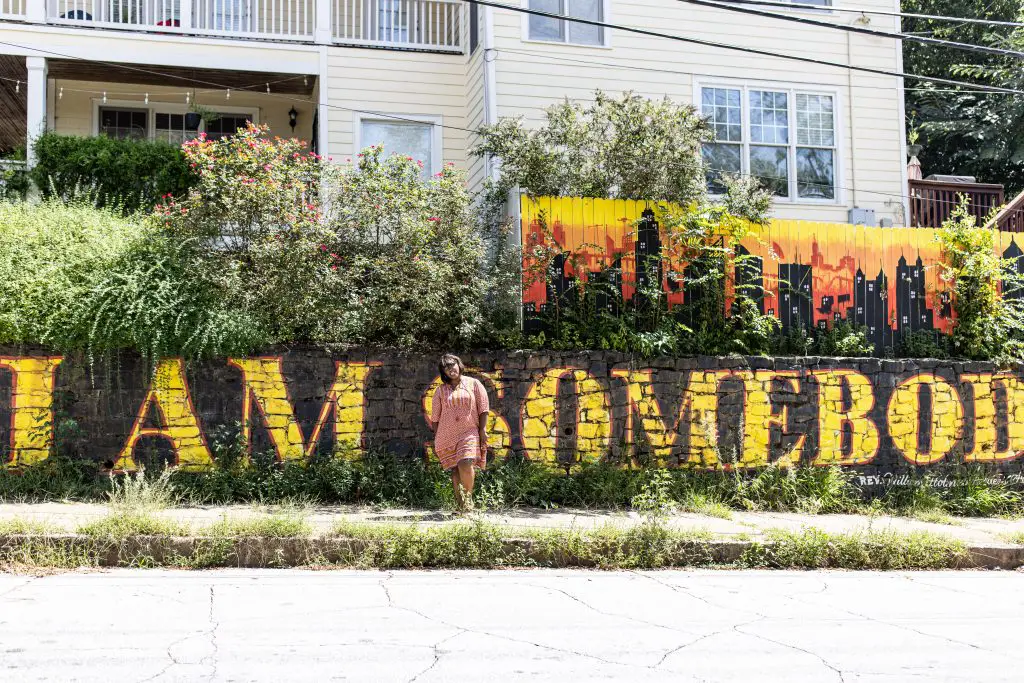 While this list of Black History landmarks in Atlanta features plenty of great choices to start with, it barely scratches the surface of all that the city offers by way of Black history. If you're planning a trip to Atlanta, I hope you'll consider adding a few of these popular tourist attractions to your travel itinerary!
If you're looking for a comprehensive experience that allows you to explore several hotspots in a day, here's an Atlanta Black History tour you can book.
Related articles:
Pin for later: