(Last Updated On: October 1, 2022)
There's no limit to the number of fun things to do in Macon, Georgia.  If you're planning a trip to Macon, prepare to be welcomed by an array of historic sites, museums, and live performances. Setting foot in Macon is like stepping back in time. This historic town in central Georgia boasts the grandeur of the Old South coupled with mouthwatering cuisine, lush scenery, and plenty of exciting things to do.
Legend has it that once you drink the water of the Ocmulgee River, you will always return to Macon. Over the years, Macon has won several awards for having the best-tasting water in America, so there may be some truth to the folklore after all. Perhaps that's why I began planning my return before I ever left this amazing city! 
Here are 11 things to do in Macon, Georgia:
1.  Visit the Tubman Museum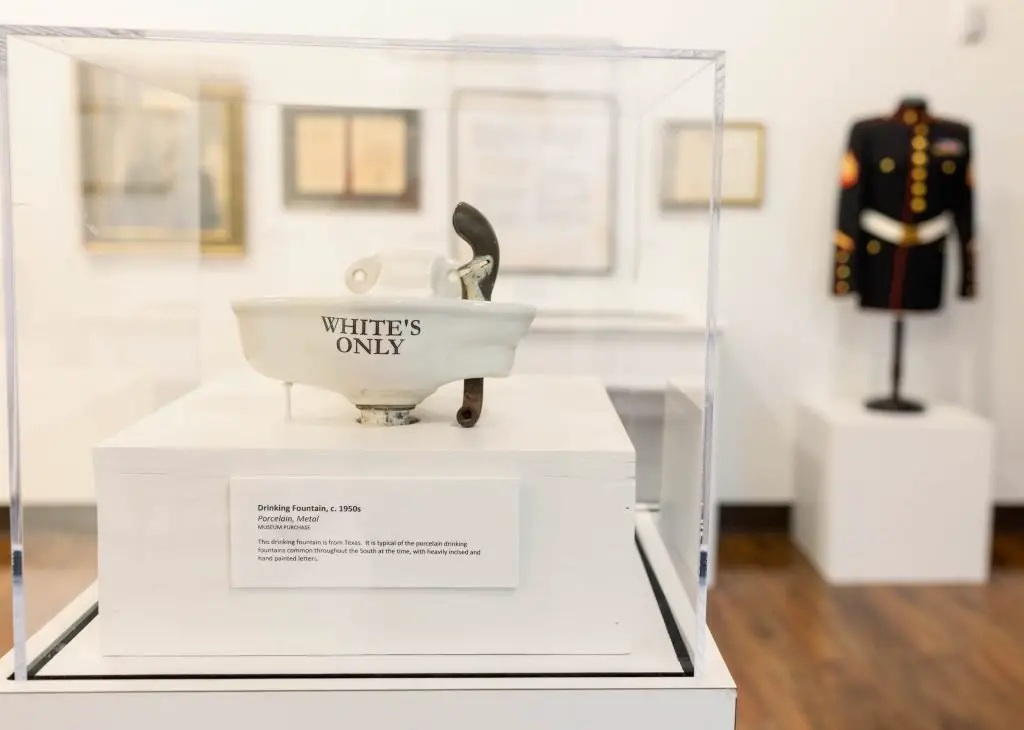 Formerly known as the Tubman African American Museum, the Tubman Museum is the largest museum in the Southeast dedicated to African American history and culture. This famed museum, located in the heart of Macon's museum district, has become one of the country's most celebrated resources for African American heritage.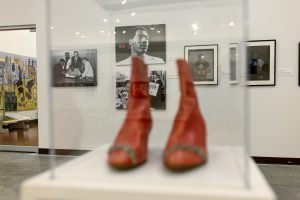 .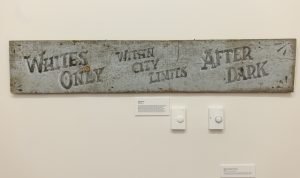 2.  Channel Your Inner Nerd at Reboot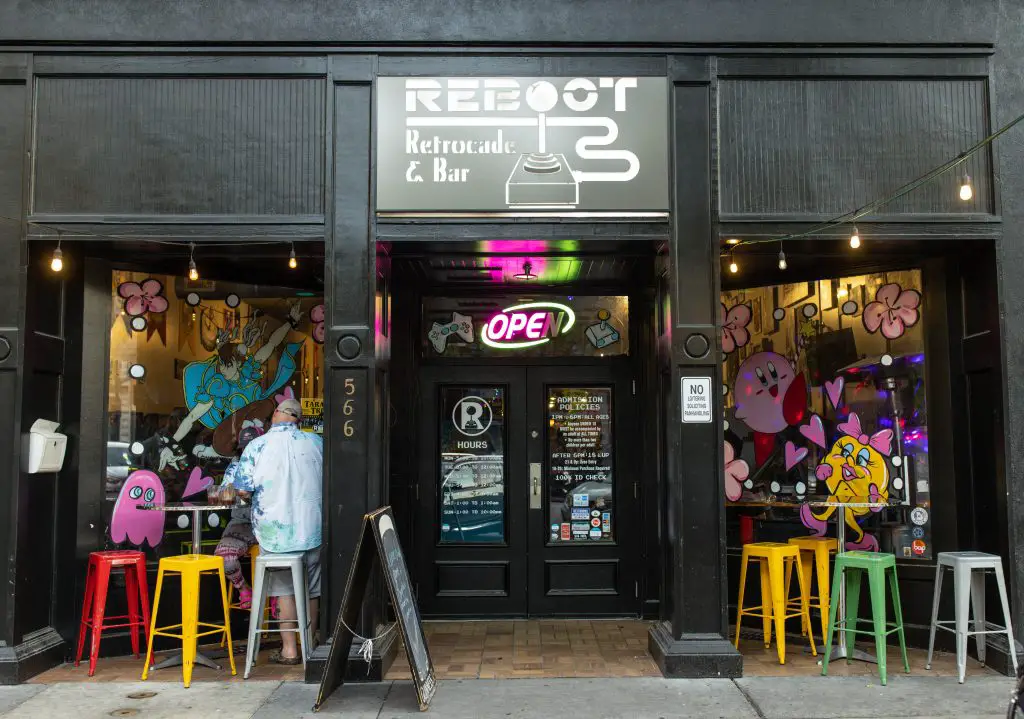 If you're looking for a fun night out in Macon, don't miss out on a trip to Reboot. As the self-proclaimed "nerdiest bar in town," Reboot is a paradise for game lovers. It's a bar, game lounge, arcade, and art gallery all rolled into one and is open to guests of all ages every day until 7pm.
3.  Explore the Allman Brothers Band Museum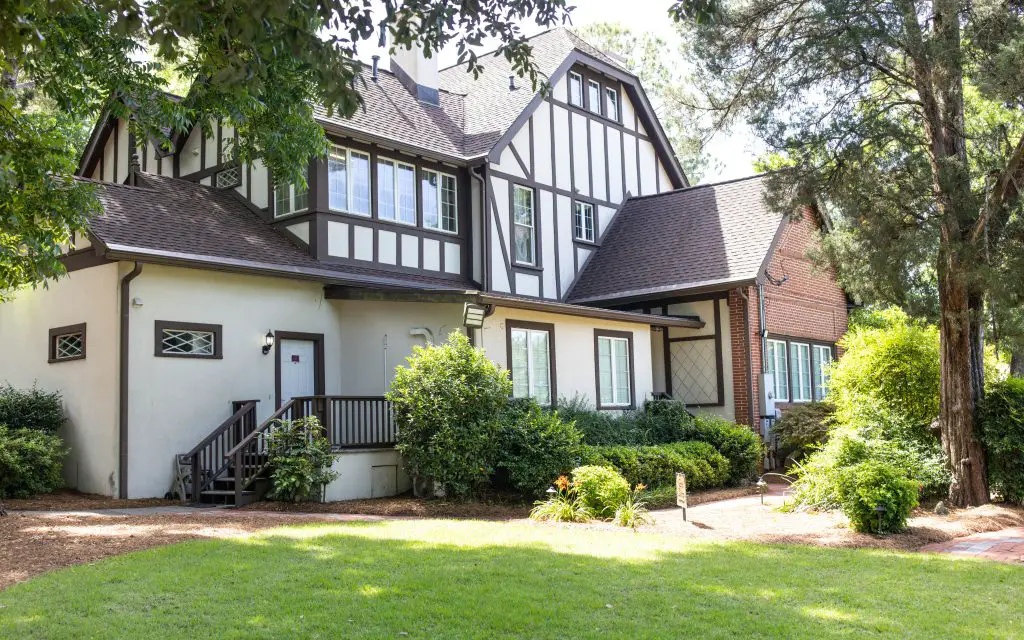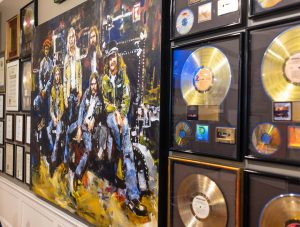 The Allman Brothers Band are known by many as the founders of Southern rock; revolutionaries of their time. Their music changed the course of American music and transformed Macon into a hotbed for recording artists.
What we now know as The Allman Brothers Band Museum, also called The Big House, served as the home for the original band members and their families back in the 1970s. Today, the building celebrates the contributions of this legendary band through exhibits filled with unique memorabilia and artifacts.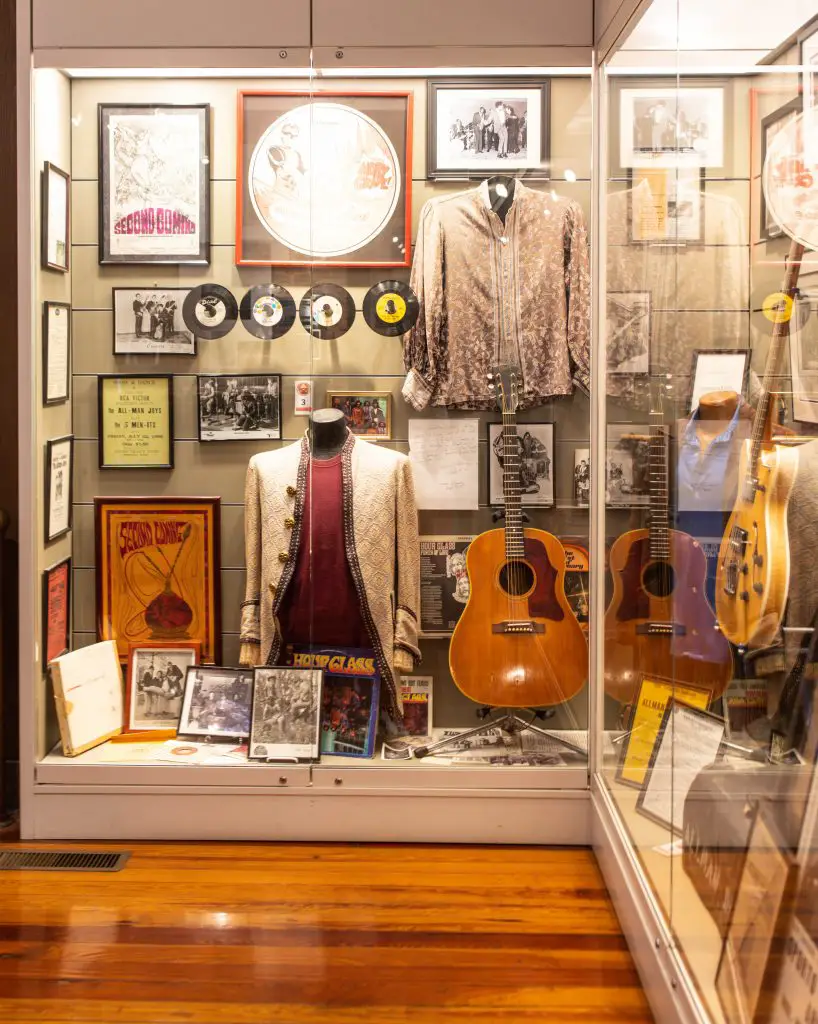 4.  Honor a Legend at The Little Richard House
World-famous rock and roll legend Little Richard grew up with 11 siblings in a modest home right here in Macon. The house is located in the historic Black community of Mount Pleasant—not far from the Allman Brothers Band Museum!
Today, Little Richard's childhood home exists to pay tribute to the legend and operates as a resource center offering free services like tutoring and resume development.
5.  Tour the Hay House
The Hay House has been a National Historical Landmark since 1974 and is easily one of the most striking buildings in the South. Built in 1855 in the Italian Renaissance Revival architectural style, this beautiful antebellum mansion is often referred to as the "Palace of the South." The Hay House is open daily for tours and features opulent details that will both take your breath away and take you back in time.
6.  Tour Capricorn Records
Next up on your tour of fun things to do in Macon is the iconic Capricorn Records. This music studio was built in 1969 and opened its doors to tons of famous musicians over the years, from the Allman Brothers Band and Wet Willie to Percy Sledge and Bonnie Bramlett. It's since been restored as Mercer Music at Capricorn and features exhibits and interactive kiosks that tell the story of Macon's music heritage.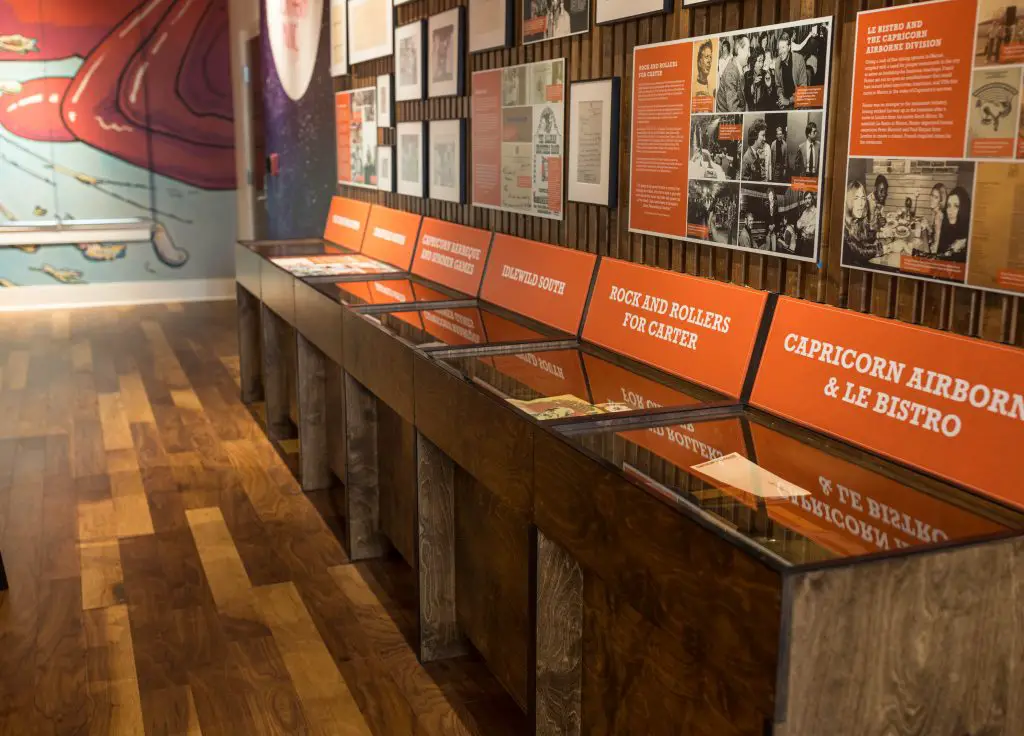 7.  Visit the Otis Redding Foundation Museum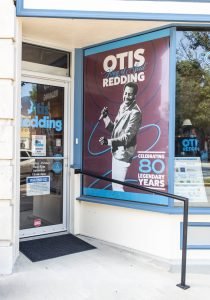 Located in the heart of downtown Macon, the Otis Redding Foundation is dedicated to the remarkable life of Otis Redding, the King of Soul and a dedicated philanthropist. The foundation is committed to empowering and enriching the lives of young people through music. You can visit the Otis Redding Foundation Museum to learn more about Otis Redding's life and legacy through unique artifacts and treasures.
8.  Shop for Vinyl at Fresh Produce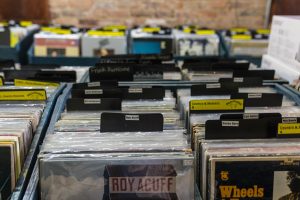 As you can surely tell by now, Macon is incredibly rich in musical history. If you're a music lover looking to take home a piece of Macon, a visit to Fresh Produce is undoubtedly one of the most fun things to do in Macon, GA. The independent music store specializes in jam bands and psych rock, but you can find all sorts of unique vinyl records here.
9.  Enjoy Live Music at the Historic Grant's Lounge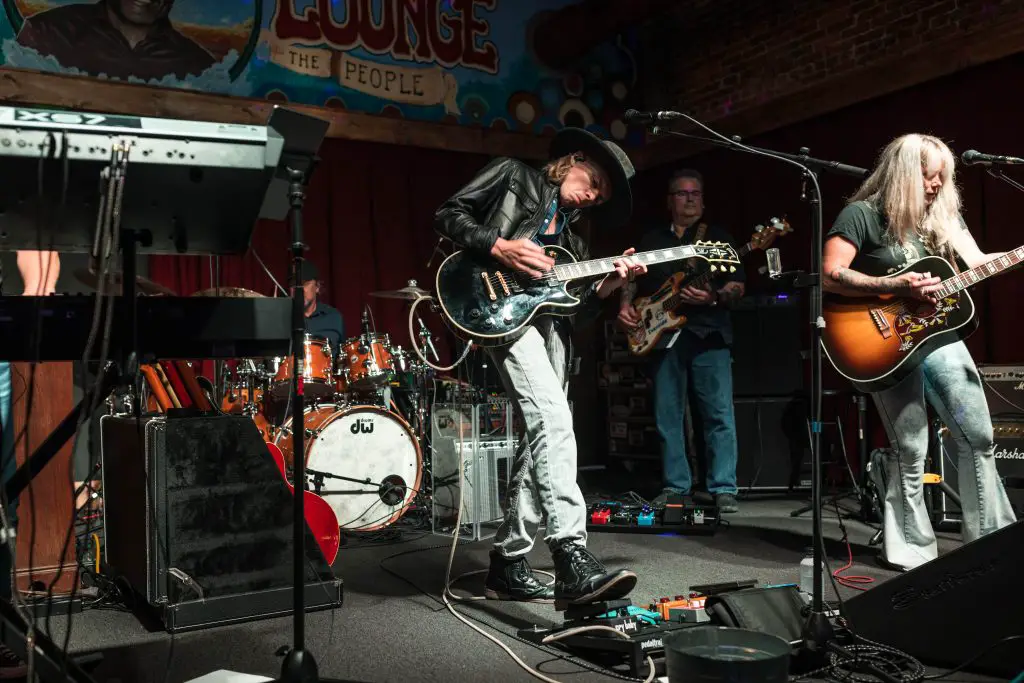 Grant's Lounge is the historic music venue that's considered the home of Southern Rock, the music genre that's a blend of Rock, R&B, Bluegrass and Country.  The Allman Brothers, Eric Clapton and Tom Petty are said to have gotten their starts on the stage here. While in Macon, I was able to watch Noah Teal perform on stage.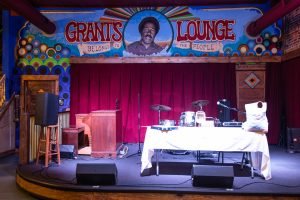 10.  Pay Homage at the Ocmulgee Mounds
Ocmulgee Mounds National Historical Park preserves thousands of years of Native American history and culture. Open daily to visitors, the park is home to a plethora of scenic hiking trails and a visitor center with over 2,000 artifacts that once belonged to the original residents of Macon, Georgia.
11. Check Out the International Cherry Blossom Festival
Finally, if you happen to be in Macon in March be sure to check out the Cherry Blossom Festival.  Each year, the people of Macon celebrate the city's 300,000 cherry blossom trees with a massive festival. There's art, live music, a street party, and a parade—and the entire town is decked out in pink to honor this beloved festival.
Fun Things to do in Macon:  Places to Eat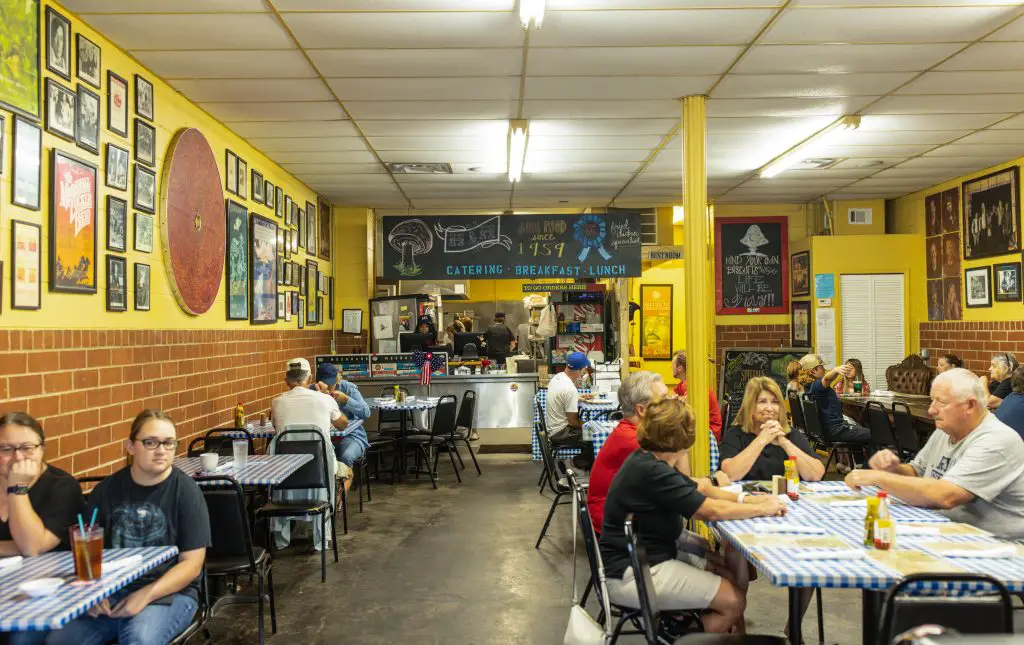 While visiting Macon, I checked out a number of eateries to include:   
Vibez: 401 Cotton Street
H&H: 807 Forsyth Street
Kinjo Kitchen: 497 2nd Street
Ocmulgee Brew Pub:  484 2nd Street
Loom located inside of Hotel 45:  934 Georgia Avenue
Oliver's Corner Bistro: 496 2nd Street
Fun Things to do in Macon: Where to Stay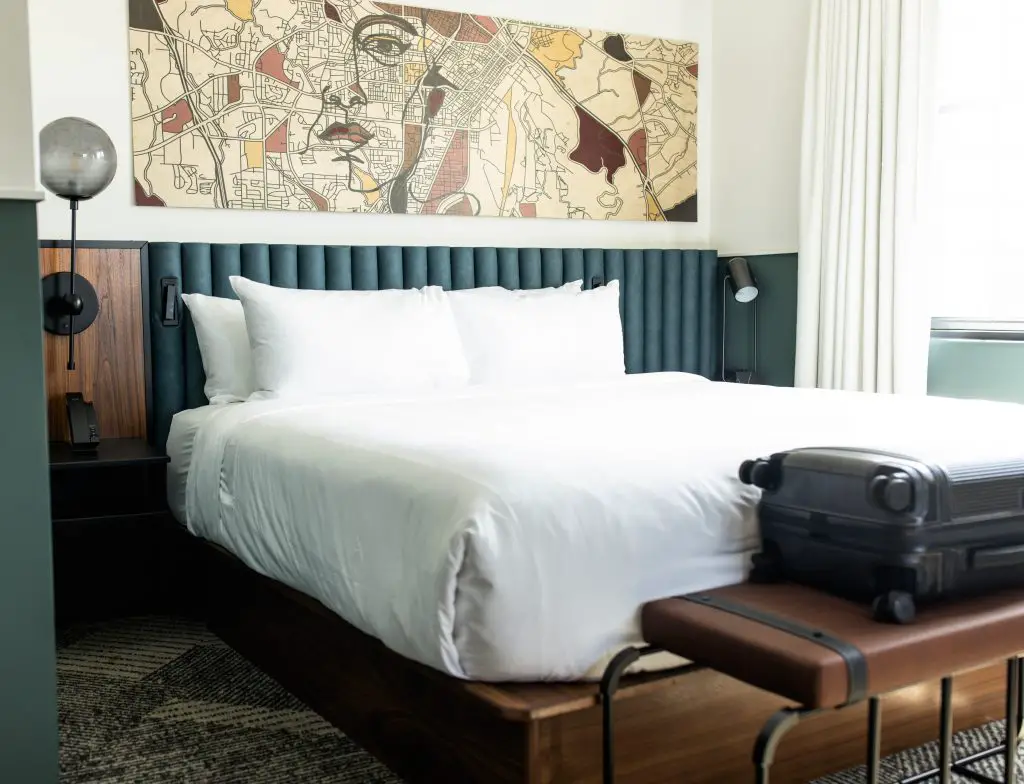 While in Macon, I stayed at the historic Hotel 45.  I loved the retro decor and the staff was amazing as well.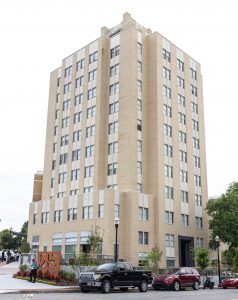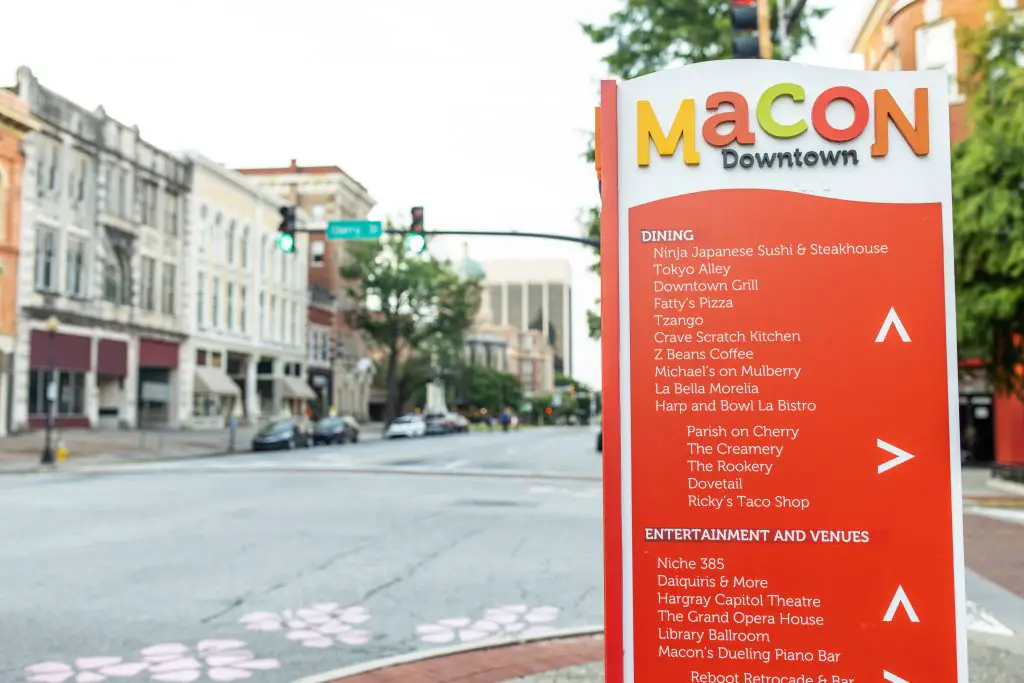 With so many fun things to do in Macon, Georgia, your trip is sure to be a good one. Whether you're visiting this beautiful town for its rich culture, music history, or delicious Southern cuisine, you can rest assured that the visit will be worthwhile. Check out this blog post for more amazing US cities to learn about black history!
Check out this article I wrote for the Matador Network to learn even more about my Macon, Georgia experience! If you found this post on Fun Things to do in Macon, Georgia helpful, you might also like:
Pin for later: