(Last Updated On: November 6, 2023)
This post contains affiliate links which means that if you click and make a purchase I may receive a small commission, at no cost to you. All opinions are my own.
Set on the east bank of the Nile River, Luxor was once the capital city of Ancient Egypt during the height of the pharaohs' rule. Today, the city is considered the world's greatest open-air museum. Home to some of Egypt's most spectacular temples and monuments. Its biggest attraction is the tomb of the world-famous pharaoh Tutankhamun or King Tut. Stepping into the city of Luxor is like being transported back in time. 
During my family's Nile River cruise, we made a stop in Luxor to explore this exquisite city in all of its glory. The visit definitely didn't disappoint, and we loved discovering the many things to do and see throughout the city. Stay tuned as I dive into the best things to do in Luxor on your next trip to Egypt.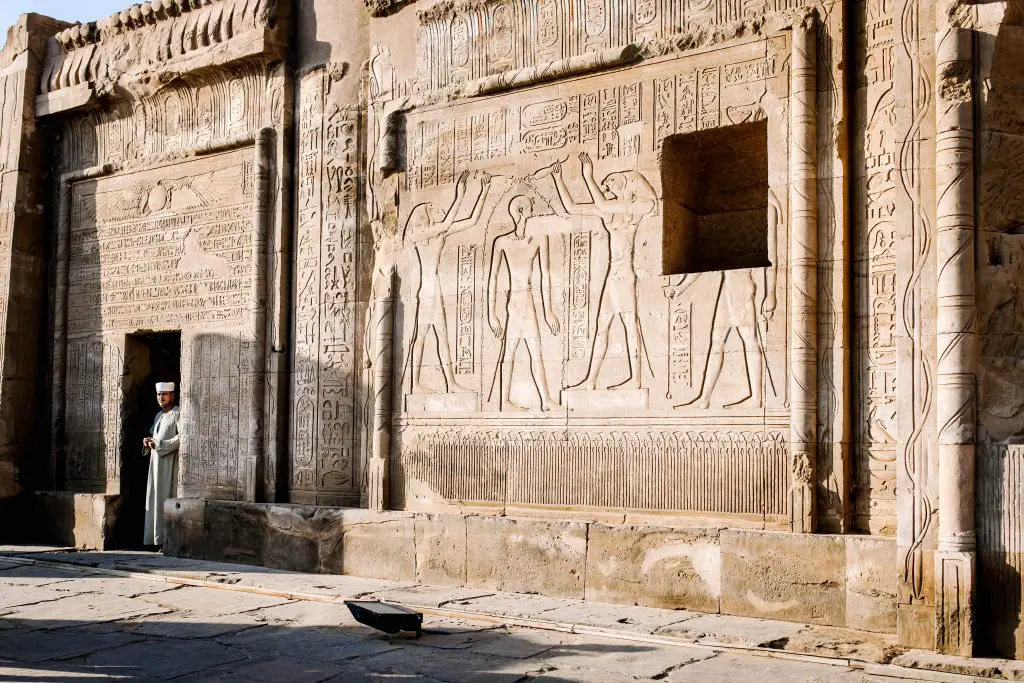 Here are 10 of the best things to do in Luxor, Egypt:
1. Karnak Temple Complex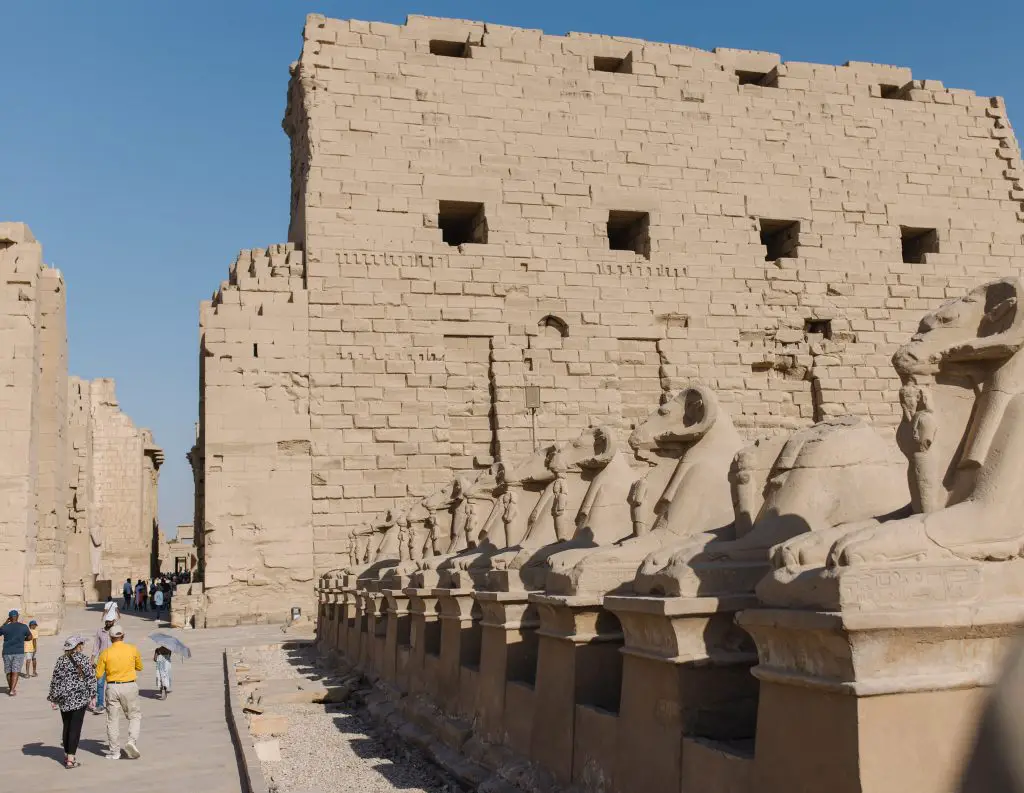 The Karnak Temple Complex is widely known as the grandest temple in Luxor, built over a millennium by many pharaohs. Not only is the complex the second largest in the world, but it's also one of the most popular tourist attractions in Egypt. The staggering stone temples, monuments, and buildings bring history to life in a jaw-dropping way.
2. Luxor Temple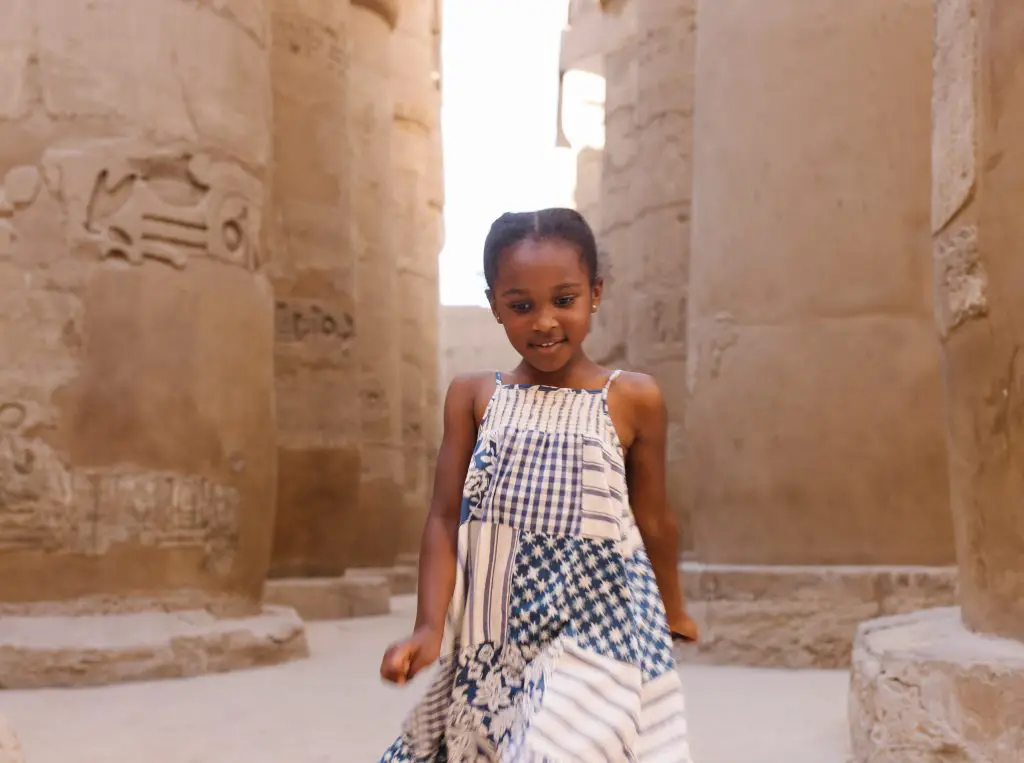 Built in 1400 BC, the Luxor Temple looks a lot like a smaller version of the Karnak Temple complex. Many people believe that it's the site where the kings of Ancient Egypt were crowned, making it a must-see stop during your visit to Luxor.
3. Valley of the Kings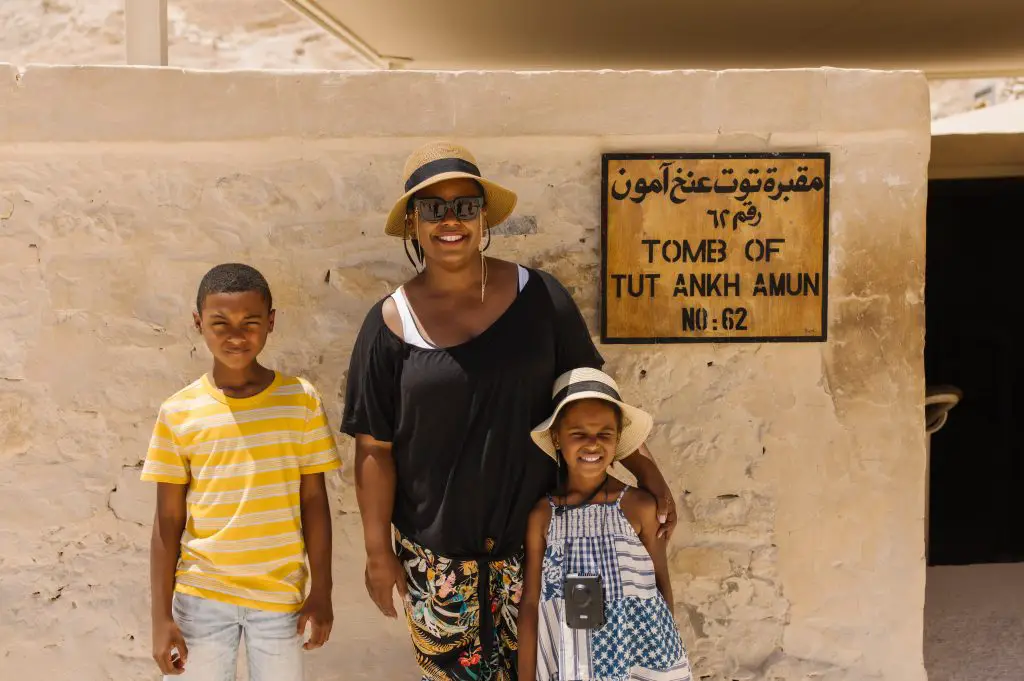 This fascinating bucket list destination is home to 63 tombs which serve as the burial sites for many of Ancient Egypt's royals. While only a fraction of the tombs are open to the public, the available collection is filled with colorful hieroglyphs that tell the tales of life in Ancient Egypt. It's truly something that has to be seen to be believed.
4. Valley of the Queens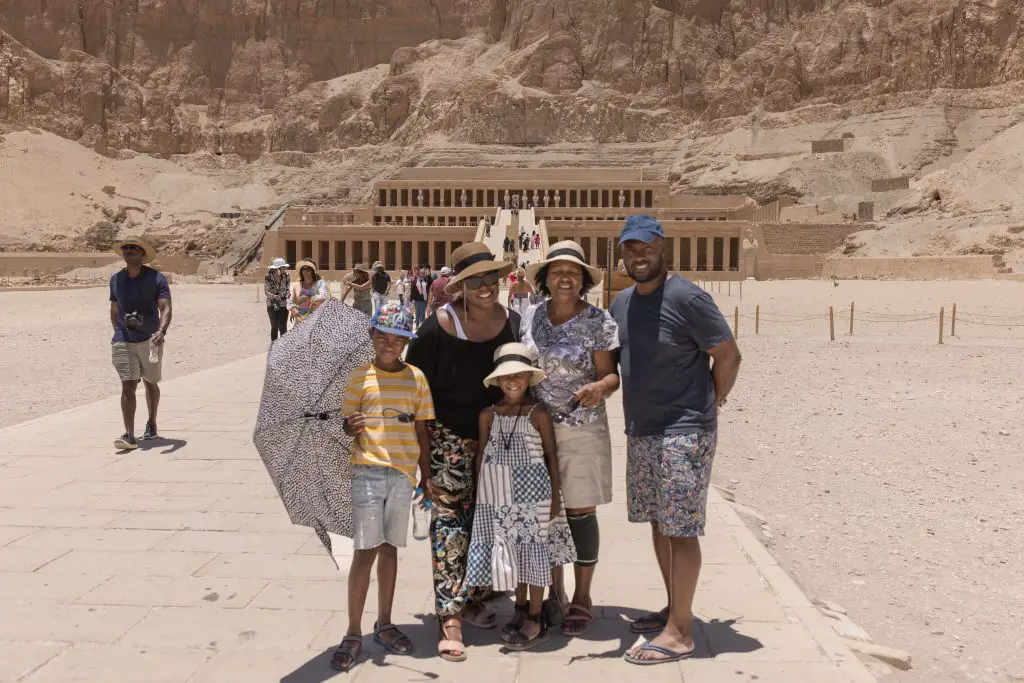 Once you've visited the Valley of the Kings, your next stop should be the equally impressive Valley of the Queens. This top attraction in Luxor contains around 90 tombs, the most noteworthy of which is the beautiful tomb of Queen Nefertari, King Rameses II's favorite wife.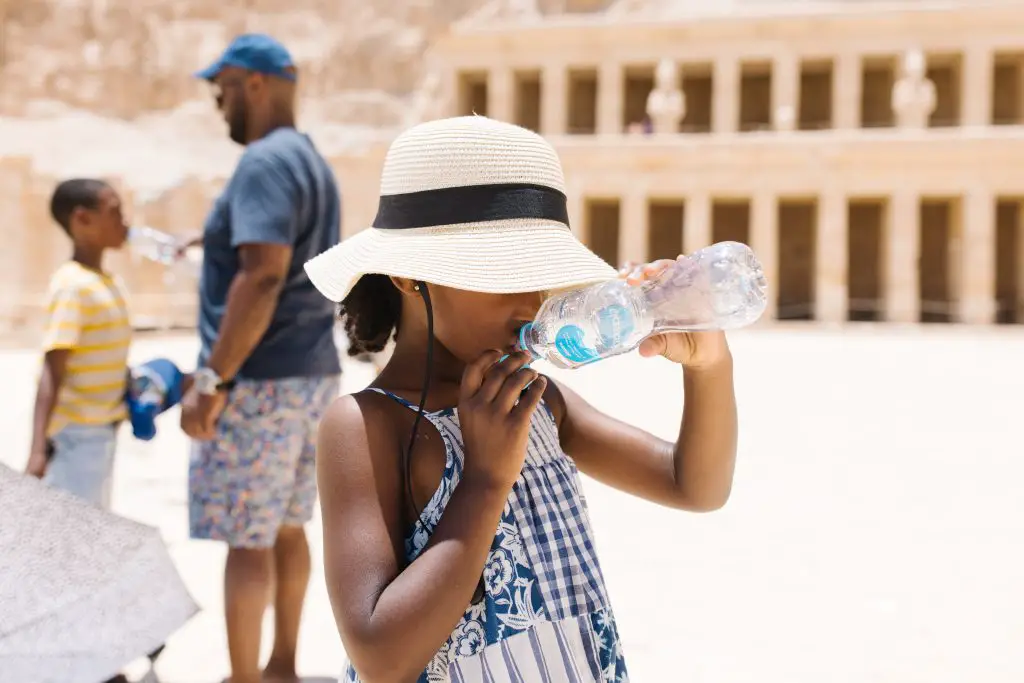 5. Mortuary Temple of Queen Hatshepsut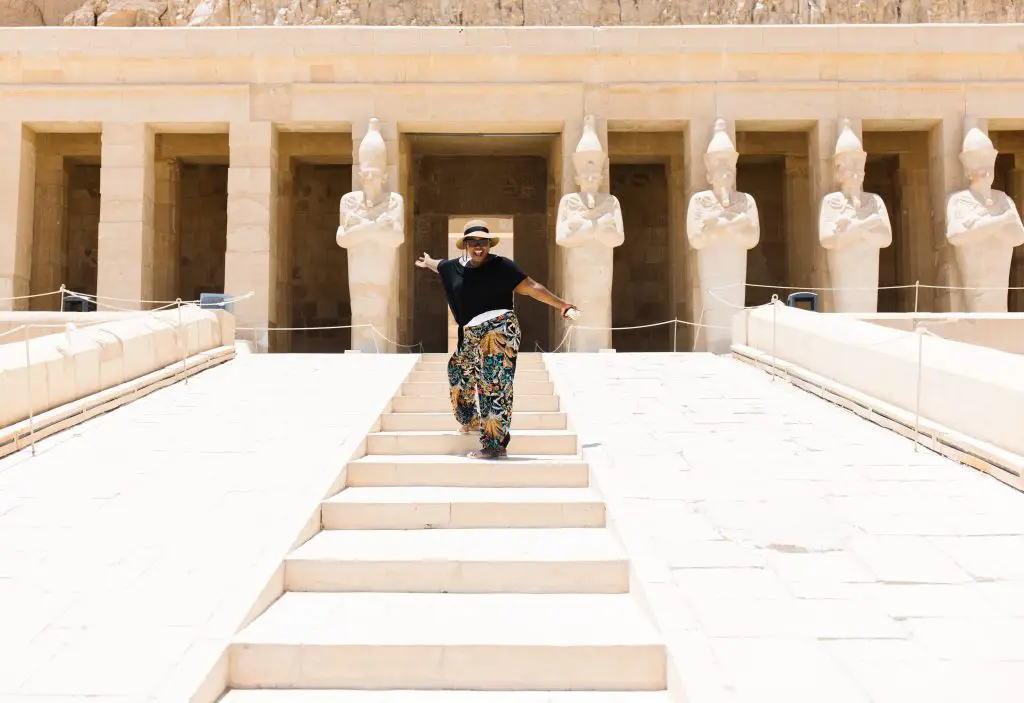 Nestled in the cliffs of Deir el-Bahri, the Mortuary Temple of Queen Hatshepsut is one of the most impressive temples in all of Egypt. This shouldn't come as much of a surprise, considering Queen Hatshepsut was one of the most powerful rules of Ancient Egypt. The 300-meter temple is a stunning marvel that also makes for a fabulous photo op.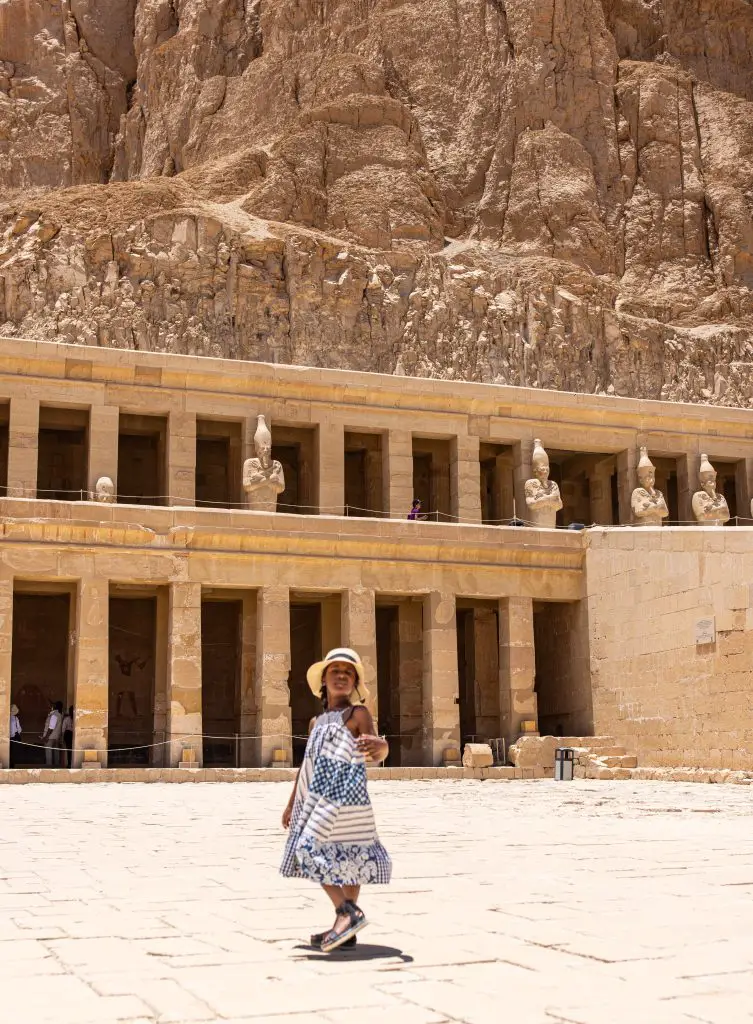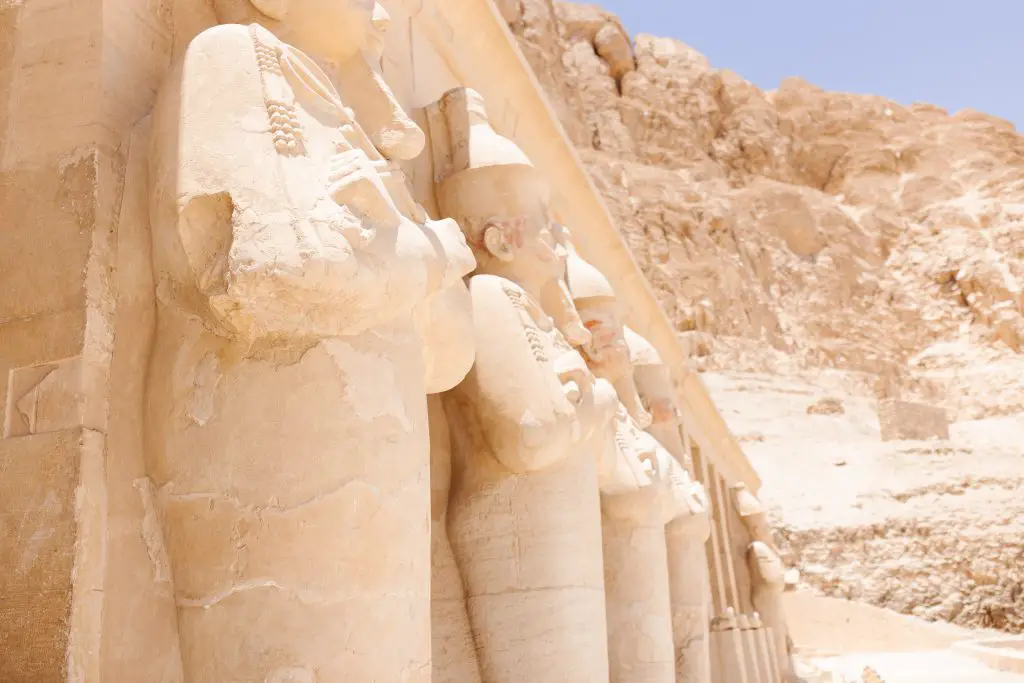 6. Colossi of Memnon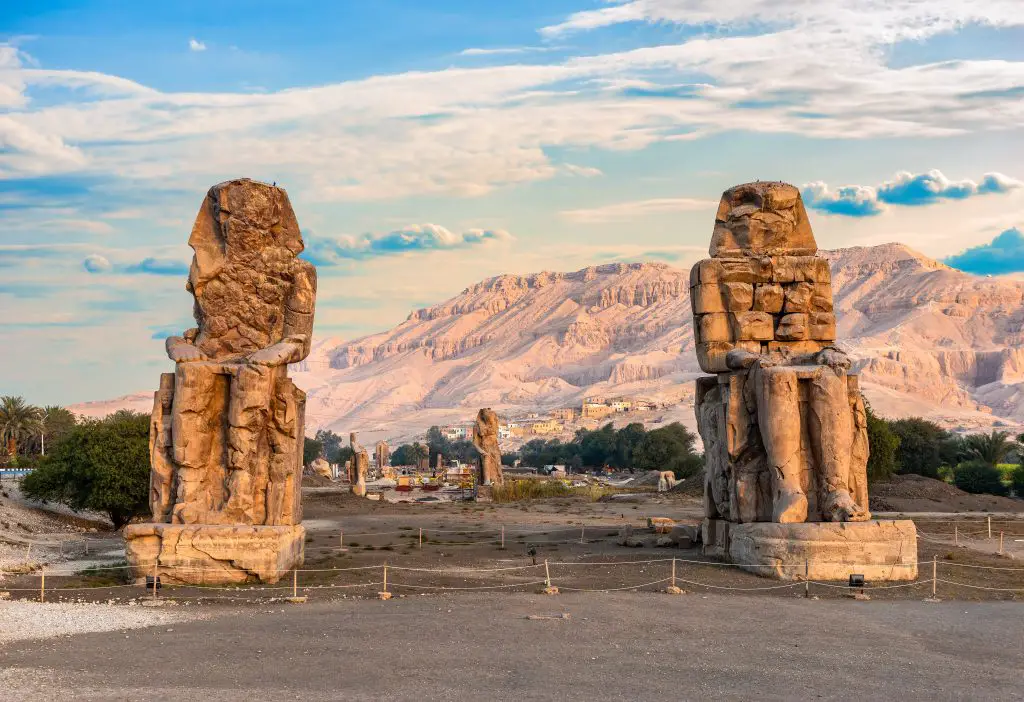 The Colossi of Memnon is comprised of two twin statues of Amenhotep III that greet visitors as they approach the West Bank of Luxor. While the striking 18-meter statues were originally built to honor Amenhotep III, they were renamed by the Romans for King Memnon, who was killed in the Trojan War.  
7. Esna and Edfu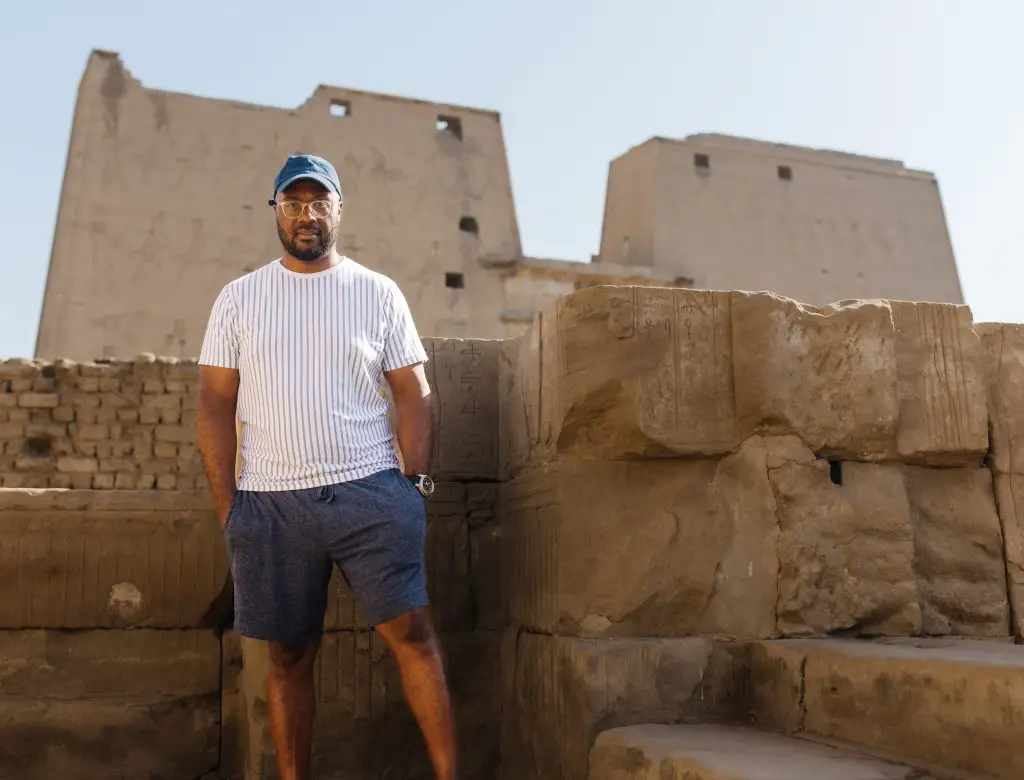 While Esna and Edfu aren't located within Luxor, they're both just a short drive away and are well worth the detour. These cities are popular day trips from Luxor for their astonishing temples and historical sites. If you have some free time in your travel itinerary while visiting the area, I highly recommend driving to both to explore.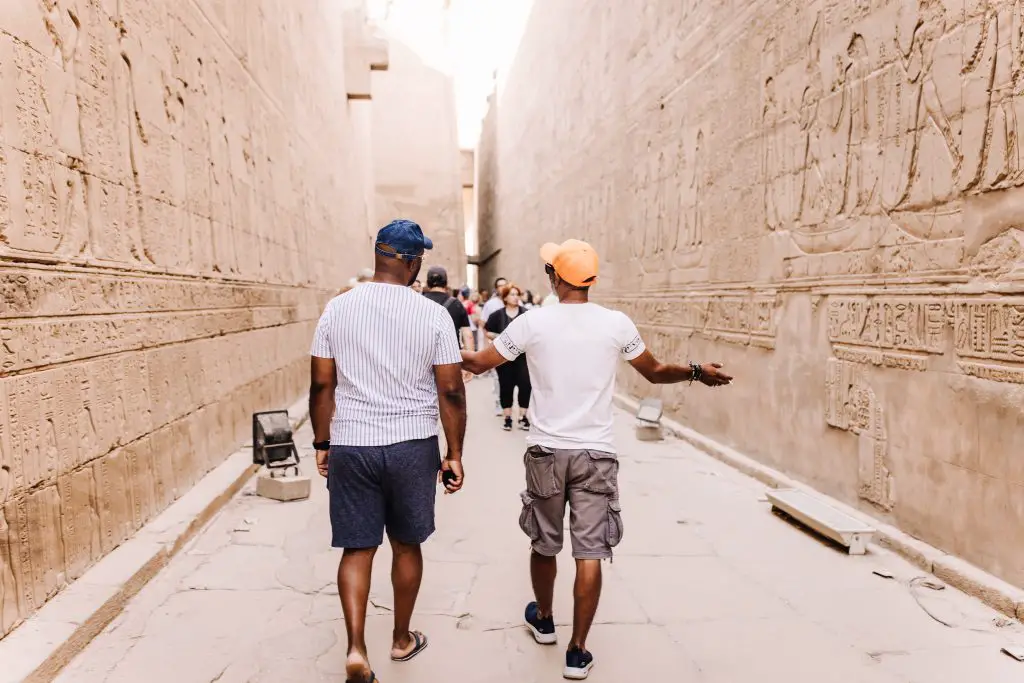 8. Mortuary Temple of Ramesses III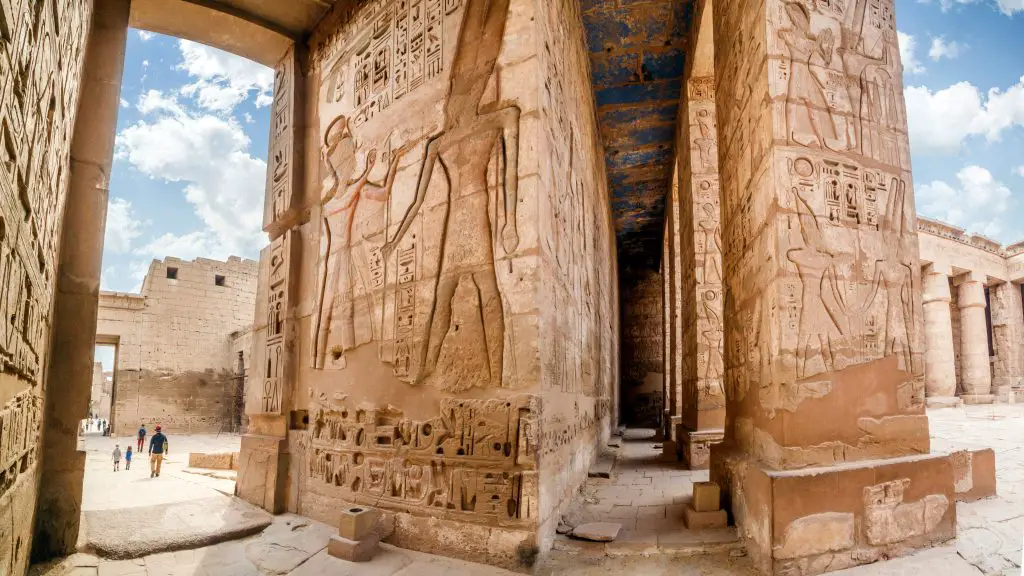 This massive complex was constructed in honor of Ramesses III and is home to pylons, courtyards, and peristyle halls. Located near the foot of the Theban Hills, the Mortuary Temple of Ramesses III is filled with a wide array of captivating wall carvings about the pharaoh's life. Staring up at those enormous carvings is a breathtaking experience.
9. Ride on a Hot Air Balloon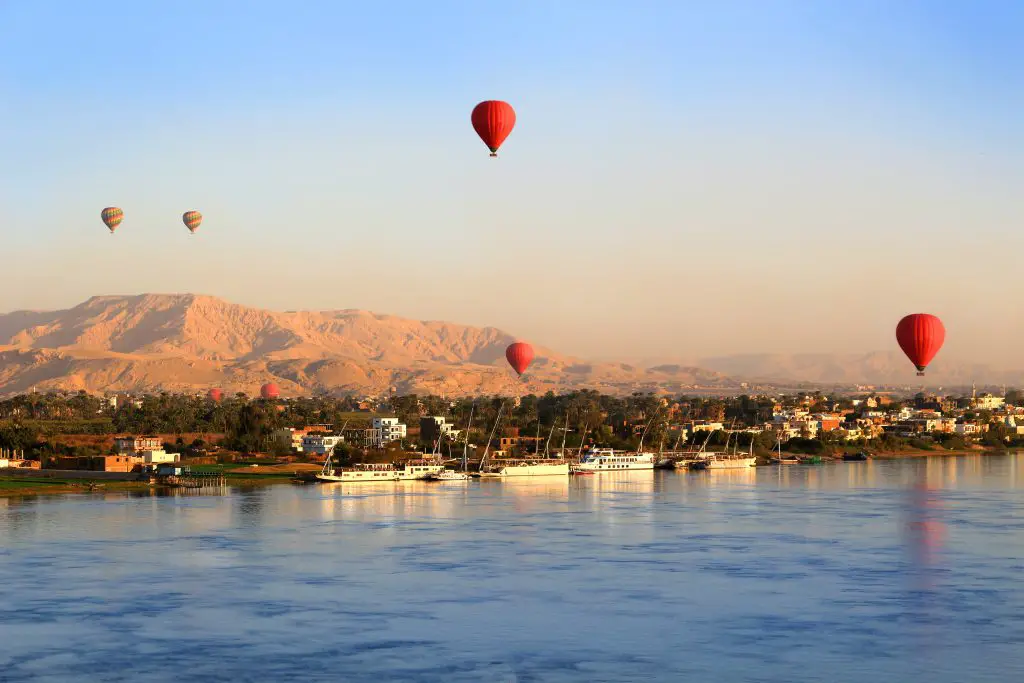 While the sights of Luxor are stunning from the ground, they're even more spectacular from the sky. For a bird's-eye view of this magical city, a hot air balloon ride is an absolute must on your next Egyptian adventure. I recommend going at sunrise or sunset for the most magical views.
Don't miss the vibrant gem of the Nubian Villages in Aswan, Egypt
10. Luxor Museum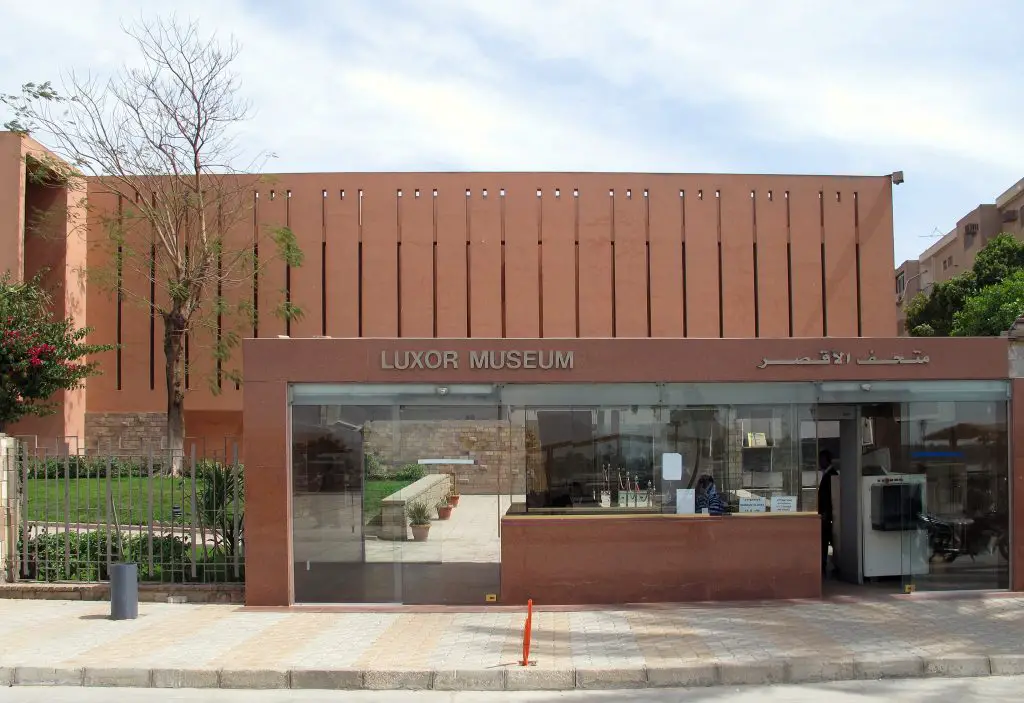 If you're a history buff looking to learn more about the area, the Luxor Museum is a great place to check out. Here you'll find ample ancient artifacts from throughout Ancient Egyptian history, including incredible artifacts from the famous King Tut's tomb. 
Here are all of your hotel options in Luxor
Best Things to do in Luxor, Egypt: Final Thoughts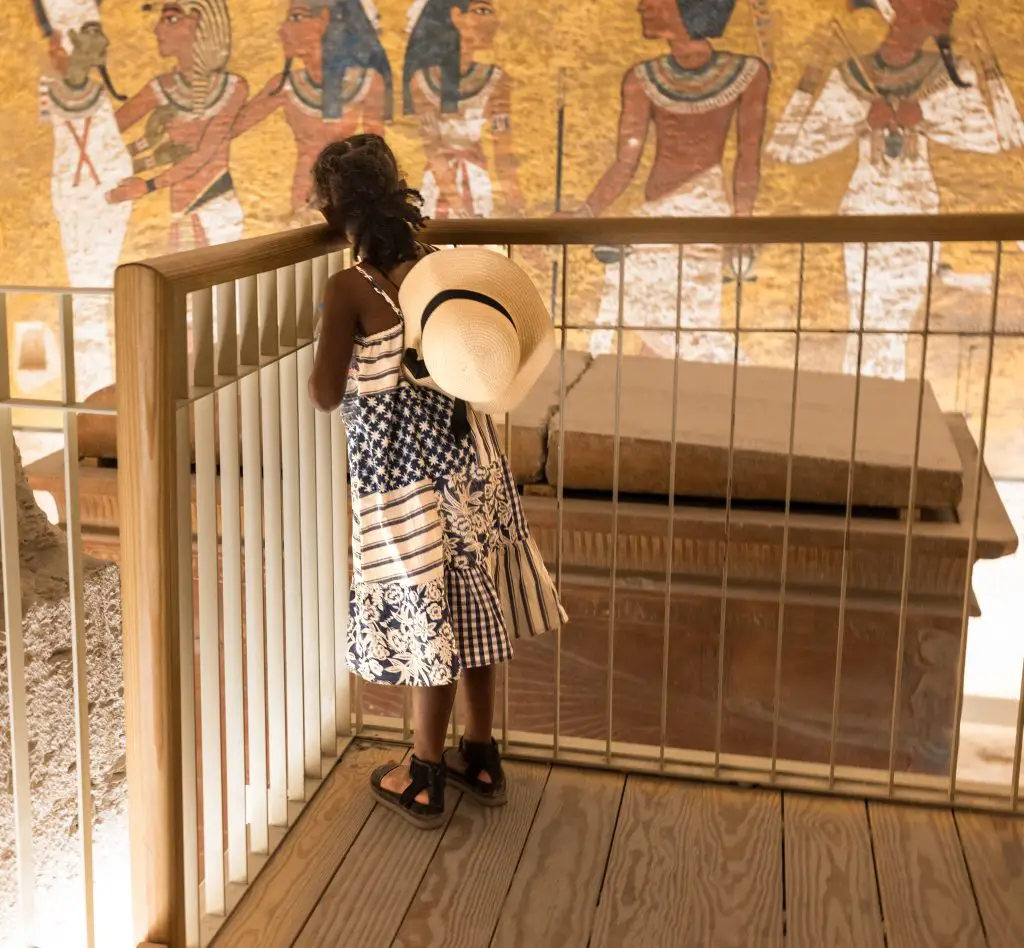 When my family visited Luxor as part of our trip to Egypt, we had an incredible time exploring the vast historical sites and stunning beauty. I hope that this guide to the best things to do in Luxor has provided you with some inspiration for your next trip. 
Stay tuned for more Egypt travel guides coming to the blog soon. Have you ever been to Egypt? Drop a comment and let me know which Egyptian city was your favorite!
Book your Luxor Tours & Tickets
Pin for later: