(Last Updated On: October 11, 2022)
This post contains affiliate links which means that if you click and make a purchase I may receive a small commission, at no cost to you. All opinions are my own.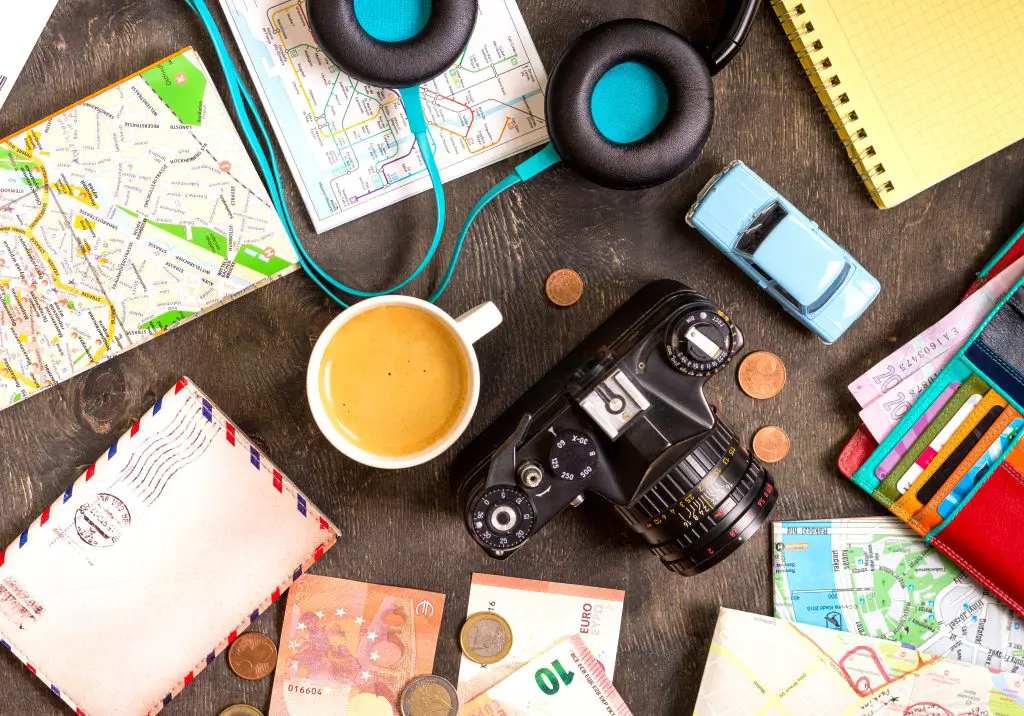 Going on vacation soon? Preparing your home before going a vacation is just as important as packing all the right things. I've put together a list of things to do to prepare your home before vacation. These are reminders of the things that must be done before you leave the house.
[This post on How to Prepare Your Home Before Going on a Vacation was originally published November 2021 and updated August 2022.]
How to Prepare your Home Before Going on a Vacation
After months of trip planning, it's easy to forget that your list of things to do must also include some at-home logistics to help ensure that your vacay is as fun and carefree as possible. To help ensure that you have a fabulous, worry-free vacation and homecoming, here's a list of 20 things to do to prepare your home before leaving for vacation.
Make Arrangements for your Pets
Make preparations to ensure that the family pet is well taken care of while you are away. Also, don't forget to leave the name and number of your veterinarian with your pet sitter so they know who to contact if your pet needs medical attention.
Pay Your Bills
 Don't forget to pay your bills. I know many have their bills set up to automatically debit from your bank account each month but there might be a few that still you still like to manually input into your bank's bill pay system.  Schedule your payments online so that's one less thing to think about while you're on vacation.
Notify Your Bank and Credit Card Companies of Your Travel Plans
 Call your bank and credit card companies to inform them of your plans to travel.  To reduce credit card fraud many banks will place an immediate hold on your debit and credit cards if you attempt to use them in new location. Any unusual use of your credit card can be deemed 'suspicious behavior.' It's generally an easy fix but why go through that when you can alert your financial institutions before you leave.
Place Mail and Deliveries on Hold
You don't want to alert would-be thieves that you're on vacation by having piles of mail and packages at your door. So if you're planning to go away for more than a day or two, I strongly suggest that you put your mail on hold. If you're in the U.S. you can do this easily on the United States Postal Service website.  If you can't access the online form, you can complete the form at your local post office or you can ask a friend or neighbor to collect your mail for you while you are away.
Make copies of travel documents
It's a good idea to have a paper copy of your travel documents. You never know what might happen. You could find yourself in an area with no or a low WIFI signal or your cell phone could be lost or stolen. It's always a good idea to have a paper copy of your travel documents.
Leave your itinerary with family
Once you've made a copy of your itinerary to take with you, be sure to email it to a trusted family member or friend. That way if there's an emergency, your family will know how to reach you. I also save my travel documents to Google Docs or my Dropbox accounts.  That way, I can have access to them if I need them while on vacation.
Ask a neighbor to keep an eye on your house
 If you have a neighbor you trust, let them know you're going on vacation and ask them to keep an eye on your house.  Let them know how to reach you in case of an emergency. Consider leaving a spare key just in case they need to get inside for an emergency.
Clean out the fridge
To ensure that you don't return to a stinky house, it's best to go through your refrigerator and get rid of all your perishable food items.  Clear away all fruits and veggies that you might keep on your countertops. 
Wash the Dishes
 Before you leave make sure to wash your dishes and clean out your kitchen sink. Also, if you have a garbage disposal, turn it on while the water is running for a minute to ensure there isn't any food remaining.
Clean out the dishwasher
Make sure there aren't any dirty dishes left in the dishwasher.
 Check the washing machine
Check the washing machine to make sure there are no clothes left inside. You don't want to come home to find a load of mildewed or molded clothes.
 Take out the Trash and recycling
Once you've cleaned out the refrigerator and washed the dishes, take the trash out.
Unplug electronics
To protect your electronic devices in case of a lightning storm or electrical surge, it's best to unplug them while you're gone.
 Put interior lights on a timer
 Make it look like someone is at home by putting your lights on a timer.  We use these outlet surge protector with a mechanical timer and they work great.
 Check Smoke Detectors
 Conduct a check of all smoke detectors to be sure they are in working order. Change batteries where necessary.
If you don't have a neighbor or friend that can come by to water your plants while you're away, you might want to give these a try. These self-watering globes will do the trick.
 Check, close, and lock all windows in the house.
 Walkthrough your house and check each room to ensure that every window is closed and locked. Go ahead and close your blinds and curtains while you're at it. Also, make sure exterior doors are closed tightly and locked.
Adjust the thermostat
Depending on the season, turn down or turn off your thermostat. Adjusting your thermostat may also help cut down on your gas and/or electric bill.
Clean the House
Coming home to a messy house after a wonderful trip is a buzz killer.  That's why cleaning up the house is always on my pre-vacation to-do list.  I've never actually done it but one day I'm going to clean my house from top to bottom before a family trip and I'm going to return to a clean, clutter-free house.   
Turn on your security alarm
There's no point in having a security system if in our haste to leave we forget to turn it on. Having a security system provides another layer of protection and peace of mind while we are on vacation. If you have a security alarm in your house, be sure to turn it on before you leave.
If you found this list of things to prepare your home before going on a vacation helpful, be sure to check out the following articles:
Pin these tips on how to prepare your home before going on a vacation for later: