(Last Updated On: November 21, 2022)
I used my Cricut to create a mindfulness activity for our children. To help deal with the stresses of life, my husband and I use mindfulness techniques to start and throughout our days. But we thought it would also be helpful to implement mindfulness techniques with our children. After all, they aren't immune to stress.
What are mindfulness activities?
Mindfulness is the mental state achieved by focusing one's awareness on the present moment. Mindfulness helps with self-awareness and self-regulation. We teach our kids that we can't always control what goes on around us but can control how we react to them. One way to help with that is through mindfulness activities. There are quite a few different mindfulness activities you can teach your little ones, but we've found that the easiest way to encourage mindfulness in our children is by pausing, taking deep breaths, and exhaling, which is why I used my Cricut to create pinwheels. They are a fun way to encourage children to stop and take deep breaths. Pinwheel breathing is a fun way to help children practice taking deep breaths by using the act of blowing on a pinwheel.
For your materials, I suggest using double-sided scrapbook paper or card stock. I like to use scrapbook paper because I love the different patterns on each side. This creates an interesting design when the pinwheel starts spinning.
This project is super quick and easy to make. We usually select one of the pinwheels with three different designs on them in the Cricut Design Space.
The pinwheels can be cut with your Cricut Maker 3, Cricut Explore 3, Cricut Joy, or Cricut Mug Press.
Mindfulness Activities for Children- Materials Needed: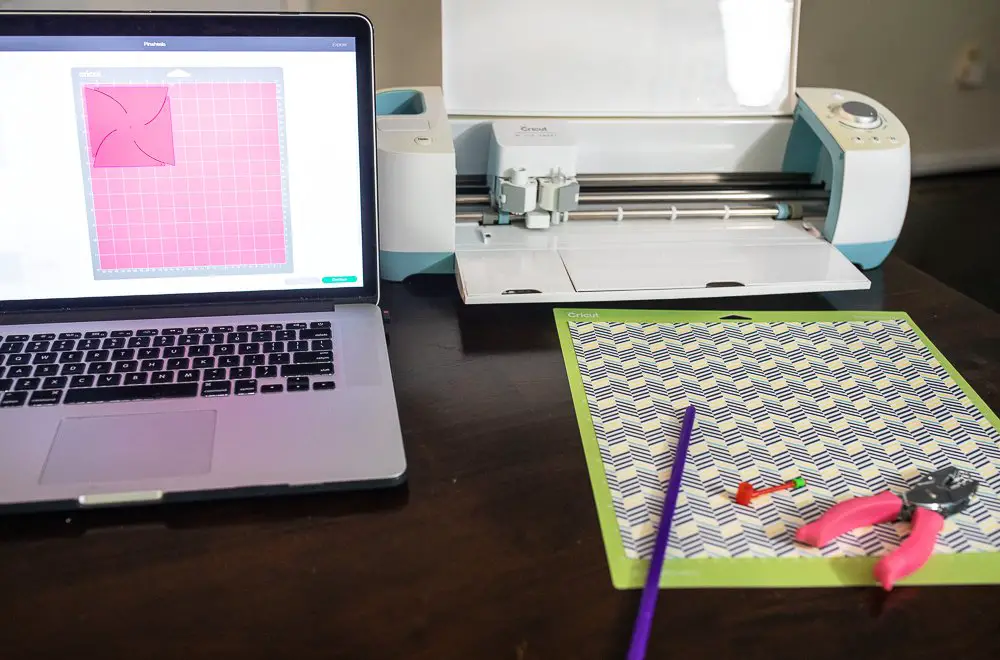 To create your mindfulness pinwheel activity, you'll first need to gather your supplies. For this project, you'll need:
How to Create a Pinwheel Mindfulness Activity with Cricut: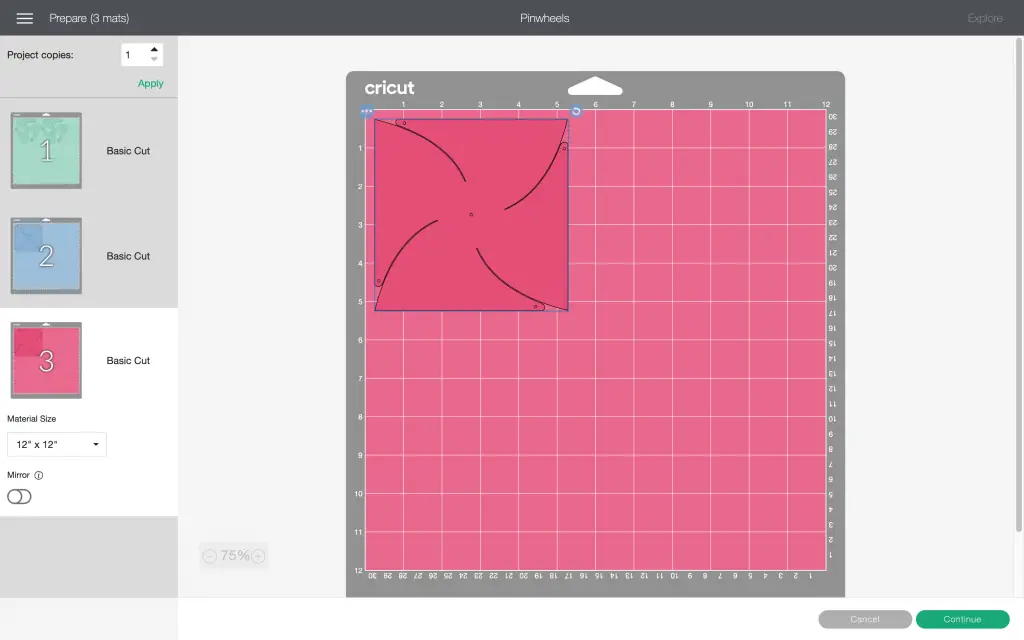 Find a pinwheel design in Cricut Design Space and select "Make it" to import it onto a blank canvas to your pinwheel. If necessary, resize your pinwheels to make sure they are the size you desire. When the pinwheel is the correct size, select "Continue" to start the cutting process. A box will appear asking what type of materials you are planning to load for cutting.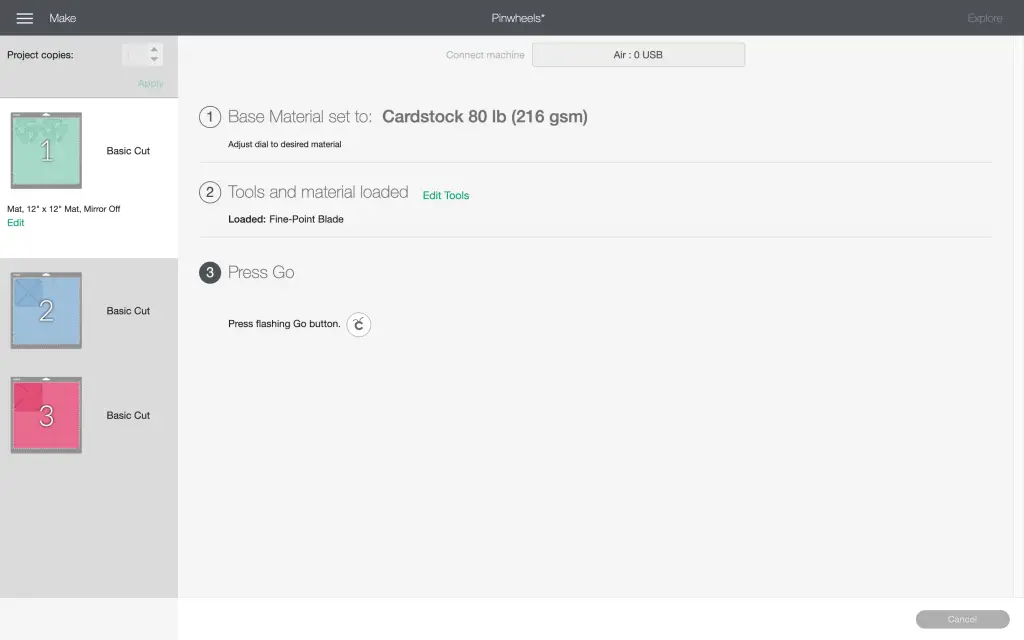 Be sure to select a suitable material. I initially selected paper on my Cricut Explore dial, but I needed to turn the dial to "heavy card stock" for the scrapbook paper I chose to use. You'll then be prompted to load your material, once that's done, press "Go" and the Cricut will begin to cut your pinwheel.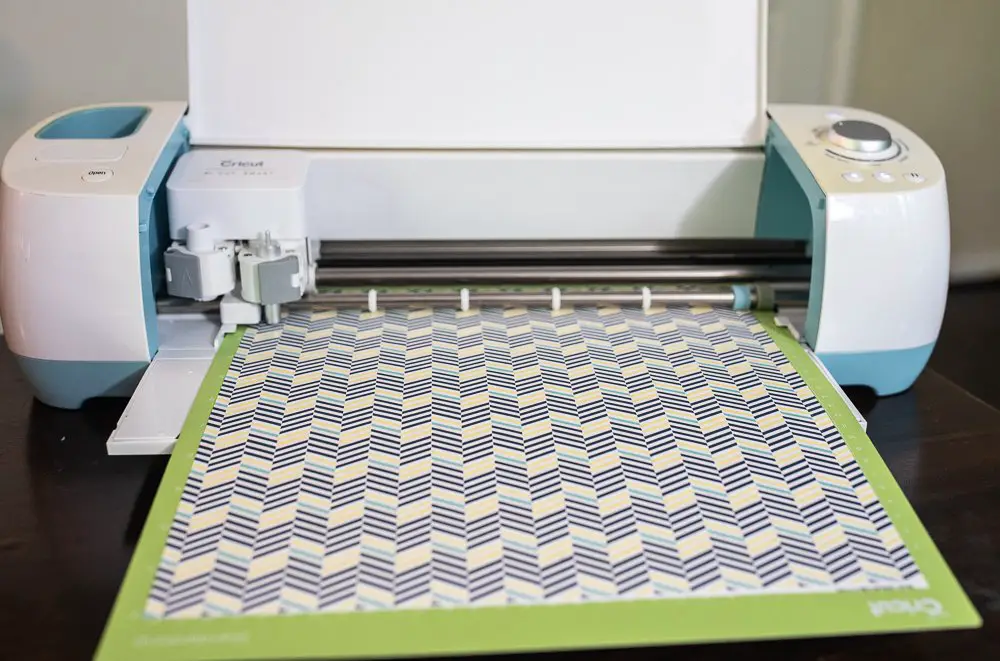 Once your design is cut, remove the excess paper from the design. Then fold the corners so that all the holes are aligned with the hole in the center of the pinwheel. Since the holes that the Cricut cut were much smaller than my pinwheel attachment, I used a small hole punch to make the holes bigger. Once the pinwheel is connected to the pinwheel attachment, it's ready for use. My son enjoys using the pinwheel for his daily mindfulness exercises.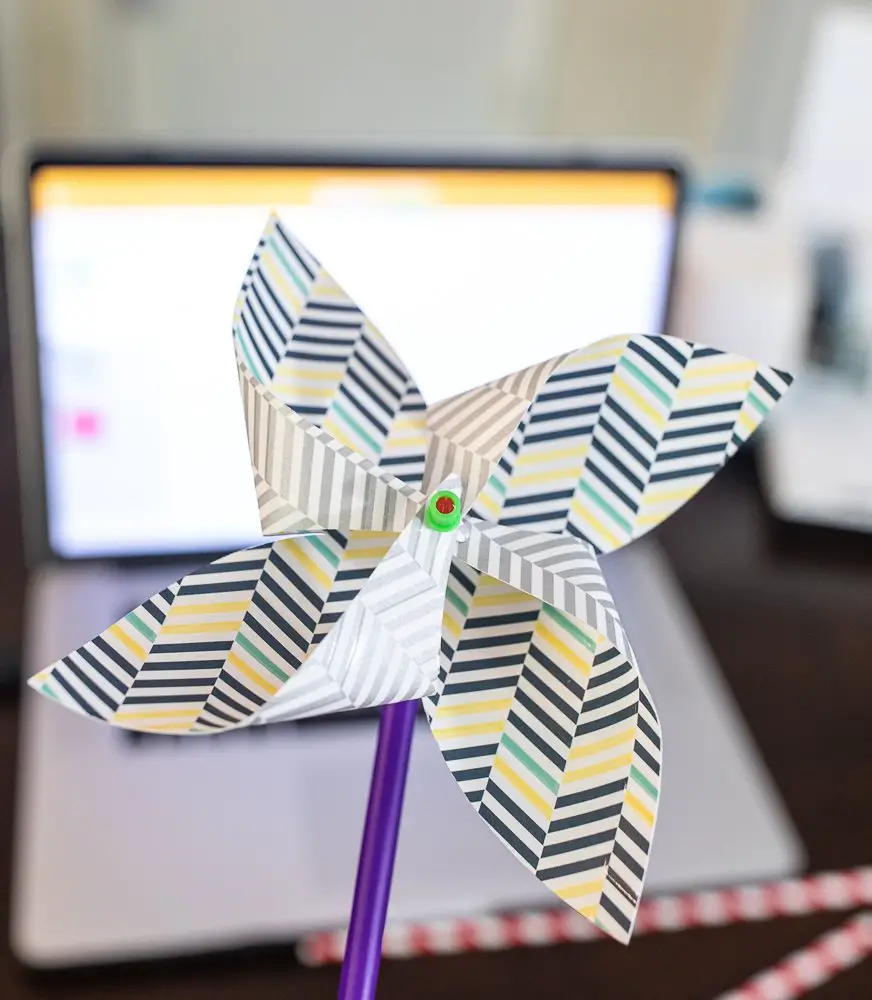 [This post on mindfulness activities for children is a sponsored conversation written by me on behalf of Cricut. All opinions are my own.]
If you found Creating Mindfulness Activities for Children with Cricut helpful, you might also like:
Pin for Later: