(Last Updated On: April 26, 2021)
We made it to 2020, y'all! It's the beginning of a new year, which is my favorite time to dream big and think of all of the places that I'd love to visit if money and paid time off weren't obstacles.
If you need some travel inspiration, here's a list of 20 Destinations to add to your travel list for 2020.
1. The Islands of the Bahamas
Crystal clear water, pink sand beaches, swimming pigs, and Caribbean hospitality are what have made the Bahamas a must-see destination. However, a few months ago, the Islands were hit by Dorian, a category 5-hurricane. The storm devastated two islands: Grand Bahama and Abaco Islands. But the 14 most-visited islands (which include Exuma, Paradise Island, and Nassau) were unaffected and are still open for business. And since 60% of the country's revenue comes from tourism, let's take our much-needed tourism coins to the Bahamas in 2020.
This paradisiac island-nation is only a short 30-minute flight, 2-hour ferry ride, or 5-hour cruise from Miami, Florida. For help planning your trip to the Bahamas, visit Bahamas.com.
2. Washington, District of Columbia, USA
The Nation's Capital is not only home to politicos and pundits but also some of the most iconic monuments in the world. From the U. S. Capitol Building, Library of Congress, and Lincoln Memorial to the Smithsonian Museums that edge the National Mall, there's much to see here. If those attractions weren't enough of a draw, Lonely Planet recently ranked Washington, DC, as the #2 best city in the world to visit in 2020. This ranking was based on the fact that 2020 is the 100th anniversary of the passing of the 19th Amendment, which granted women the right to vote, along with the upcoming presidential election. Since Washington, DC is in our backyard, and we'll be among the masses exploring all of the gems that it has to offer.
3. Thomasville, Georgia, USA
Thomasville, Georgia is a beautiful, historical southern town. It's full of rich, authentic history as well as booming businesses and restaurants that have put this small town on the map. It's a city that has celebrated its past and present in awe-inspiring ways.
I have visited this quaint city every year since my daddy married a Thomasville native nearly a decade ago. But it wasn't until recently that I took the time to explore it. If you're in the region, you should too.
4. New York City, New York, USA
A city so nice, they named it twice. The City of Dreams has made the list of our must-see destinations again this year. We were meant to visit the Big Apple for the first time last year but had to reschedule our trip. This spring, my kiddos will be taking their first Amtrak train ride into the Empire City. In addition to checking out some of the usual NYC attractions like the Statue of Liberty and the Empire State Building, I'm also working to create a superhero tour for my mini-Avenger, Aubrey.
5. Sydney, Australia
Australia was recently named as the go-to travel destination for 2020 by Travel & Leisure. Unfortunately, regions of Australia have been plagued with bushfires for the past few weeks. We are heartbroken by the dolorous images of wild flames, evacuees dashing to safety, and injured wildlife.
We've been monitoring the situation closely. We have family living in South Australia and made friends when we visited the folks at Muru Mittigar in Sydney a couple of years ago. Muru Mittigar is an Aboriginal Cultural Center located in Penrith (West Sydney).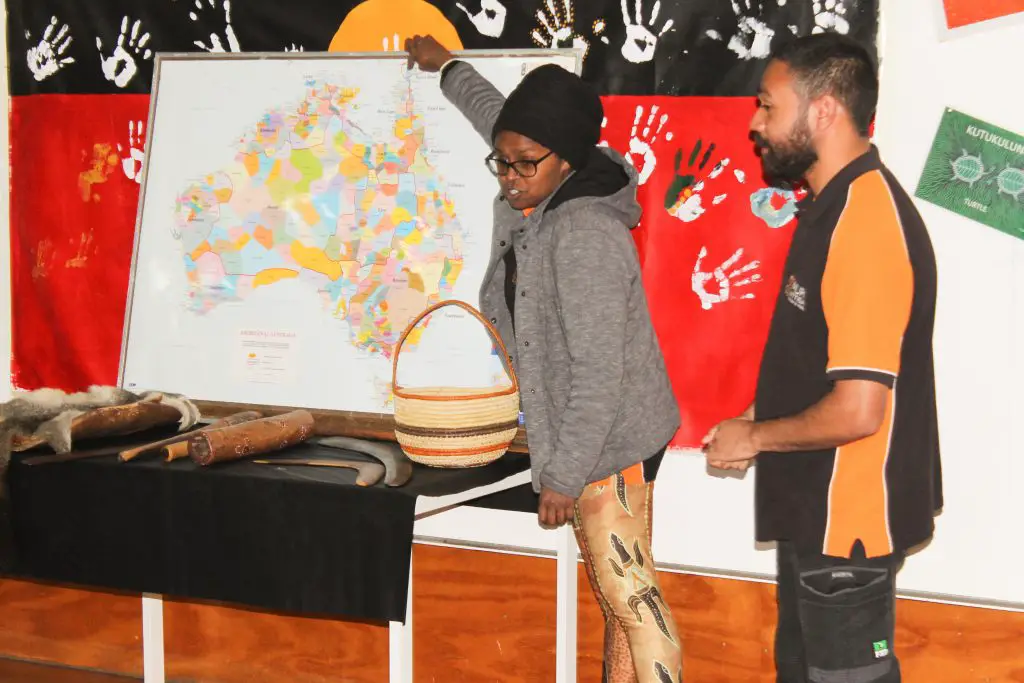 History and Culture Talk at Muru Mittigar in West Sydney
We've been in touch with the lovely people a Muru Mittigar. Although they haven't been impacted by the bushfires, they're ardently working to raise money for the First Nations Peoples who have been affected by the bushfires. If you're interested in making a contribution, here's their Fire Relief Fund. There are a number of other organizations listed on the GiveNow website that are also in need of assistance.
Australia is a beautiful and resilient country. Once the fires have been quelled, the Aussies will need our help (by way of tourism and donations) to rebuild. If you currently have a trip planned, check with the Australia Tourism board for the most up-to-date information. As of the date of this post, Sydney (the capital of New South Wales) is unaffected by bushfires, and Adelaide (the capital of South Australia) is rated as good.
6. Shanghai, China
Shanghai, China's largest city, also happens to be my favorite international destination. From its extravagant shopping malls, cosmopolitan museums, European architecture, and great club scene, Shanghai exude opulence and vitality.
During my vacations there, I've made some wonderful friends. It would make my heart rejoice to introduce the people I love the most (my husband and kids) to the other love of my life, Shanghai.
7. Orlando, Florida, USA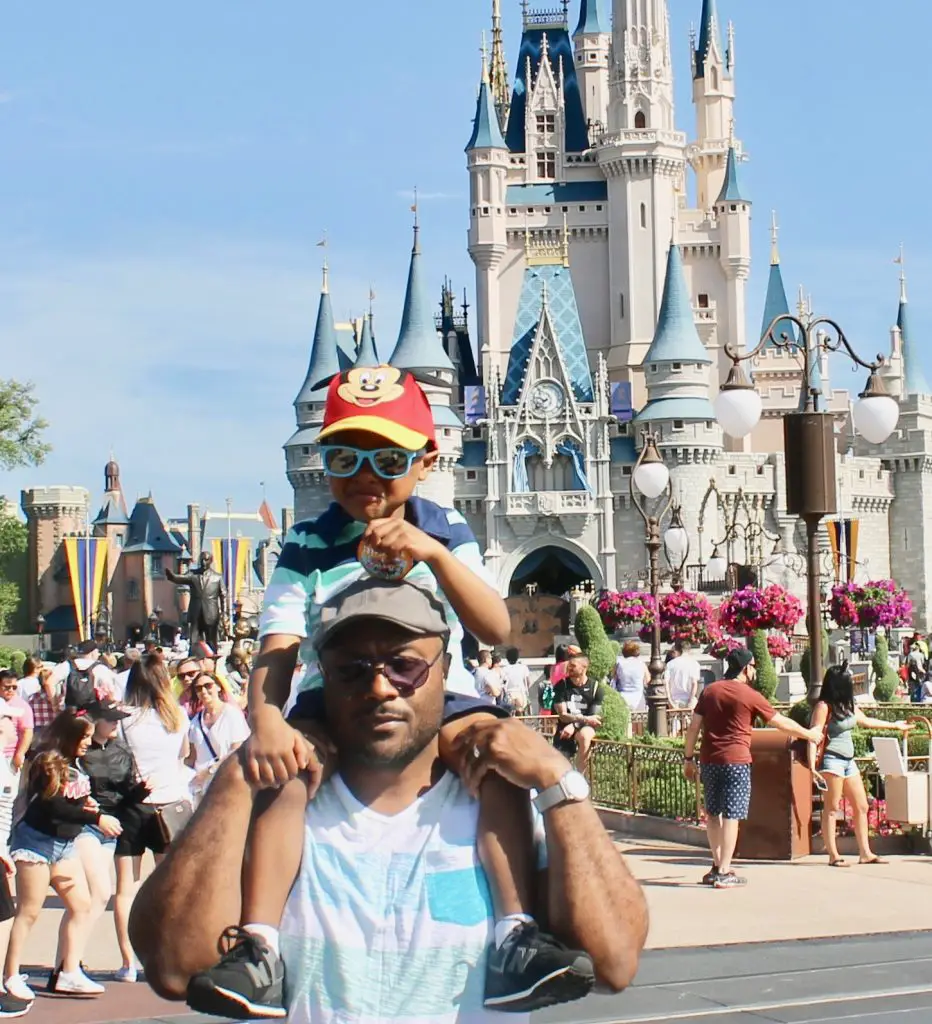 It's been a couple of years since our last trip to Orlando, and we're overdue for a visit with Mickey. So like the millions of other parents, we'll be heading to Orlando, Florida, to visit Disney World this year. While Orlando is known as the home of the Magic Kingdom, there are several other great family-friendly attractions in this Central Florida city. We'll be taking a few days to explore Disney as well as non-Disney attractions.
If you're adding Disney to your list, here are a few tips to help you prepare.
8. Singapore, Malaysia
Affluence abounds in the most expensive city in the world. In other words, Singapore drips. Even though it's swag is unprecedented, this uber clean, island city didn't get catapulted to the top of my travel bucket list until I saw "Crazy, Rich Asians" movie. I'm a sucker for any rom-com that involves travel.
While I'm eager to take Instagram-worthy selfies in the infinity pool atop the Marina Bay Sands Hotel and sample the world-famous street food, it's the city's airport I'm itching to explore the most. Voted as the Best Airport in the World for seven years straight, Changi Airport has my attention. I'll be on the lookout for travel deals to Singapore this year.
9. Memphis, Tennessee, USA
Memphis, a city along the Mississippi River, is known as the birthplace of both blues and rock & roll and has a history steeped in the Civil Rights Movement.
Earlier this year, I attended my first travel conference, Audacity Fest in Memphis, Tennessee. Even though I was there on a mission to learn and network, I had about 36 hours before the conference to explore the city. I enjoyed seeing all of the history and music and the food was so good…OMG!! I'm eager to return and explore the city more with my entire family.
10. Ushuaia, Argentina
Ushuaia, Argentina is mostly known as "the End of the World" and the launchpad for most cruises to the Antarctic Peninsula. I explored this port town during layovers to and from Antarctica. There are quite a few outdoorsy things to do in this picturesque city at the bottom of the globe. If you're planning a visit to Argentina, add Ushuaia to your list of must-see cities.
11. Antarctica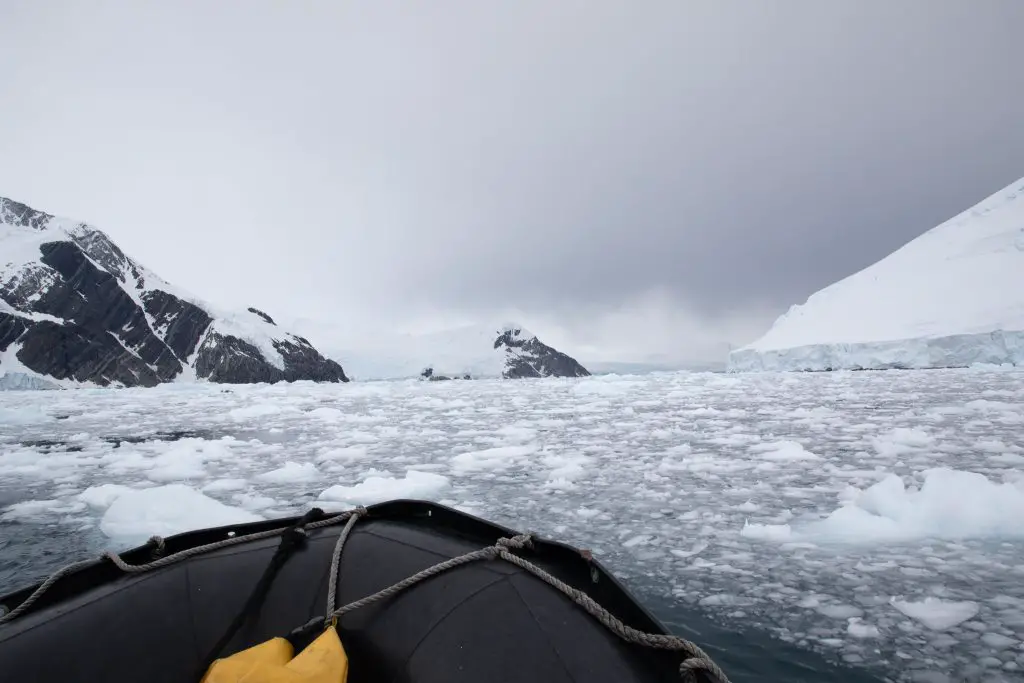 This last year, I had the ultimate honor of visiting my 7th Continent, Antarctica. Getting to the White Continent was the zenith of my travel life. During my 12-day journey, I was captivated by breaching whales, waddling penguins, lazy seals, floating ice cities, and mountains so tall they pierce through clouds and reach heavenward.
Once described as "holy grail of travel," it's no wonder that Antarctica is a constant on travel bucket lists. For more information on my Antarctica travels, check out Common Myths about Travel to Antarctica and 25 Photos to Inspire That Will Inspire You to Visit Antarctica.
12. Accra, Ghana
2019 marked the 400th year since the first enslaved Africans arrived in Jamestown, Virginia. Ghanaian President, Nana Akufo-Addo launched "Year of Return" and encouraged all Africans throughout the diaspora to return to the motherland, particularly Ghana. Thousands responded to Ghana's invitation. Unfortunately, my family and I couldn't make the trip last year. But we hope that 2020 will be our year of return home.
13. Richmond, Virginia, USA
As the capital of the Commonwealth of Virginia, one of the original 13 colonies, Richmond is a must-see destination for American history aficionados like myself. My family and I typically visit Richmond each summer. There have been some exciting things happening in the city. In addition to a burgeoning art and food scene, the Richmond Tourism Board recently launched BLK RVA (Black Richmond, Virginia), which focuses on the rich African American history throughout the greater Richmond area, and I'm stoked!
If you're visiting the Washington, DC area, Richmond is approximately a 2-hour drive away and could be a day trip option.
14. Palm Springs, California, USA
I will be going on a momcation to Palm Springs, California, to attend my first Altitude or Alt Summit. Alt Summit is a conference for women entrepreneurs. I'm eager to participate in a few of the many workshops available and connect with other lady bosses and mompreneurs as well. In the downtime from the conference, I'm planning to explore Palm Springs a bit and visit Joshua Tree National Park.
15. Kansas City, Missouri, USA
I'll be rounding out my second and final momcation of the year in Kansas City, Missouri, for the Women in Travel Summit (WITS). I'm eager to meet and network with like-minded women wanderlusters. I'm not sure if it's pronounced Missour-ee or Missour-a, but I can't wait to find out.
16. Panama City, Panama
Panama City, Panama, has made the 2020 travel destination list not only for its rich Afro-Antilian history and culture but also because of the Buenaventura Golf & Beach Resort. In addition to 4-bedroom villas, this resort has a kids' club and zoo!!! Need I say more?
17. Lihue, Kauai, USA
It's tough to create a travel bucket list that doesn't include Kauai since I long to revisit this paradise almost daily. Kauai is, after all, my heart home. The one destination that I fell so in love with that a piece of my heart remains there long after I've returned home. With lush green mountain ranges, island hospitality (AKA the Aloha spirit), and beaches galore, I dare you to visit Kauai and not fall in love too.
If you're planning a family trip to Kauai, click Fun Things to do with Kids in Kauai.
18. Madrid, Spain
This fair city has made it on the 2020 travel bucket list because it's the home of "Ferdinand the Bull," a beloved children's book in my family. I remember my parents reading it to my little brothers as we grew up, and now I read it to my kiddos at least a couple of times a week at bedtime. While we aren't interested in watching a bullfight, we would love to sit under a cork tree in Madrid and sniff flowers just like Ferdinand.
19. Labadee, Haiti
Although I've yet to visit its sandy shores, I have an intimate relationship with Ayiti or Haiti. As a native of Miami, Florida, she is like a family friend. The language, culture, and cuisine were part of my childhood. I have fond memories of learning Creole phrases from classmates and discovering one of my favorite dishes, griot (deep-fried pork) covered with pikliz (a pickled relish).
I long to visit Haiti to see her beauty for myself. In addition to the notable beaches, I'd love to check out the Dragon's Breath Flight Line, which is the longest zip line over water in the world. This zipline is currently a stop on some of the Royal Caribbean cruises.
20. Reykjavik, Iceland
The variant and dramatic landscapes of Iceland have intrigued me for years. I would love to rent an RV and embark on a Nordic across Iceland. My kids would get a kick out of exploring its volcanoes, lava fields, hot springs, AND glaciers, and snow-capped mountains. It's no wonder that this small island nation in the North Atlantic Ocean, is also called the land of fire and ice.
What's on your 2020 Travel Bucket List? Leave a comment below.
If you're looking for me travel inspiration, follow my Wanderlust Pinterest Board.